Our little pumpkin is three years old. THREE YEARS OLD! What is it about the number three that just sounds so grown up?! Watching Isla transform into a LITTLE GIRL has been, hands down, the best adventure of our lives! Sure, part of us wishes we could keep Isla in that sweet baby/toddler stage forever, but we absolutely love experiencing each new stage and seeing her develop into a little person. She is bright, sparkly, social, inquisitive, strong and adventurous- and we are just crazy about her!
One of the things we love most about Isla is her strong sense of self. This girl knows what she likes and what she doesn't. With each new experience she develops interests of her own. As many of you know, one of Isla's greatest passions is collecting treasures during our walks- rocks, twigs, leaves, shells- you name it! During a hike this summer, Isla asked if she could have a collection birthday party. How cool is that?! We started discussing ideas while we hiked and had so much fun planning together. This past weekend we celebrated our sweet Isla's 3rd birthday with a collection themed party!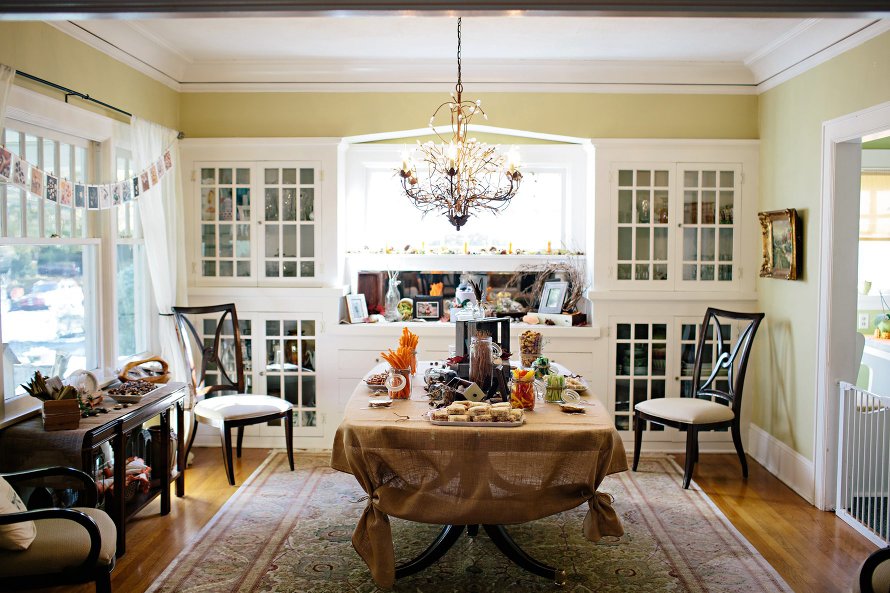 Once we decided on the collection theme for Isla's birthday party we began to save the little treasures she collected on her walk so that we could use them as decor. Normally we just photograph her collections and leave them out in nature (you can see many of her collections on Instagram #islacollectsthings). My wonderful mom helped me decorate for the party. She has such a fantastic eye for design and helped me bring my vision of an eclectic and organic setting to life. We displayed Isla's collections by grouping similar items in jars and also sprinkled them around the table tops.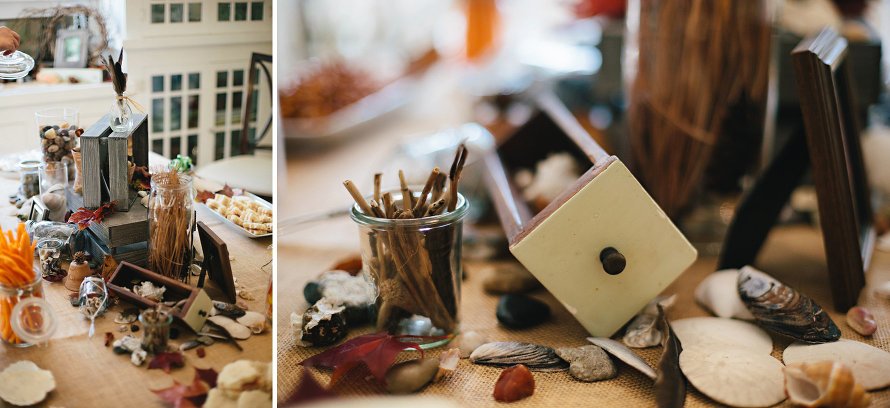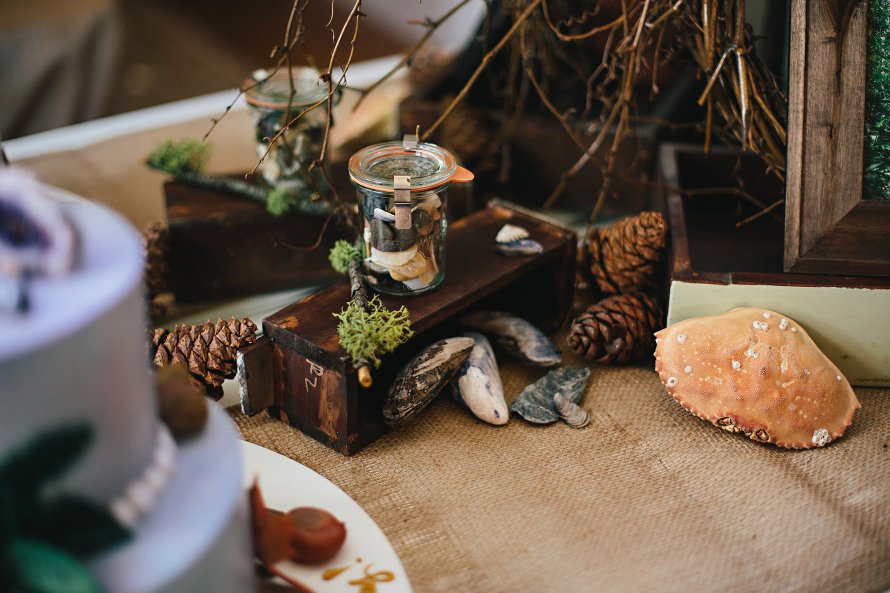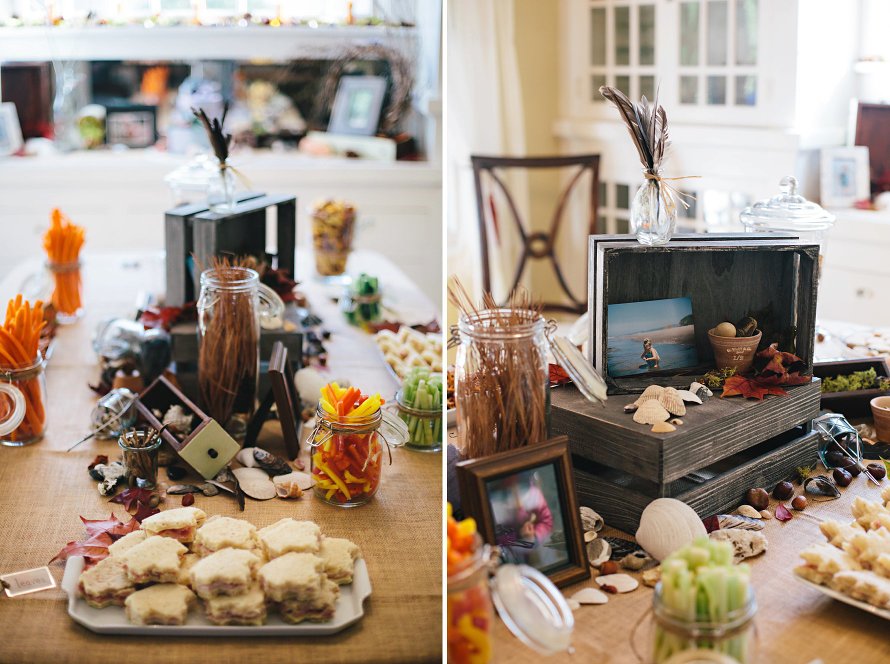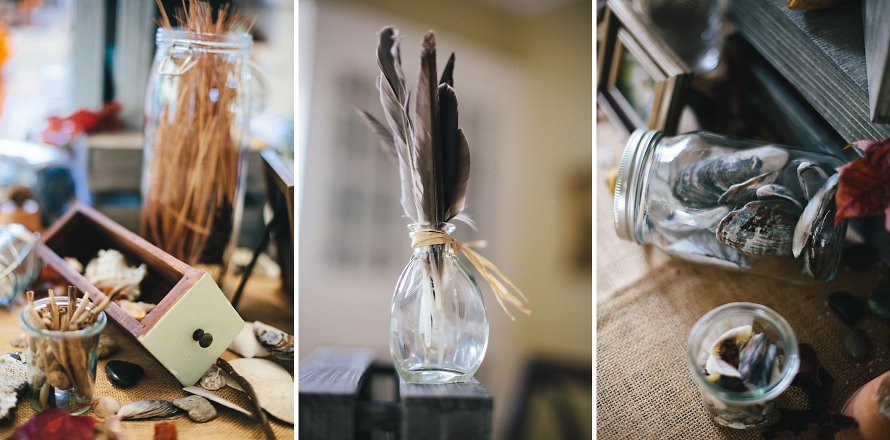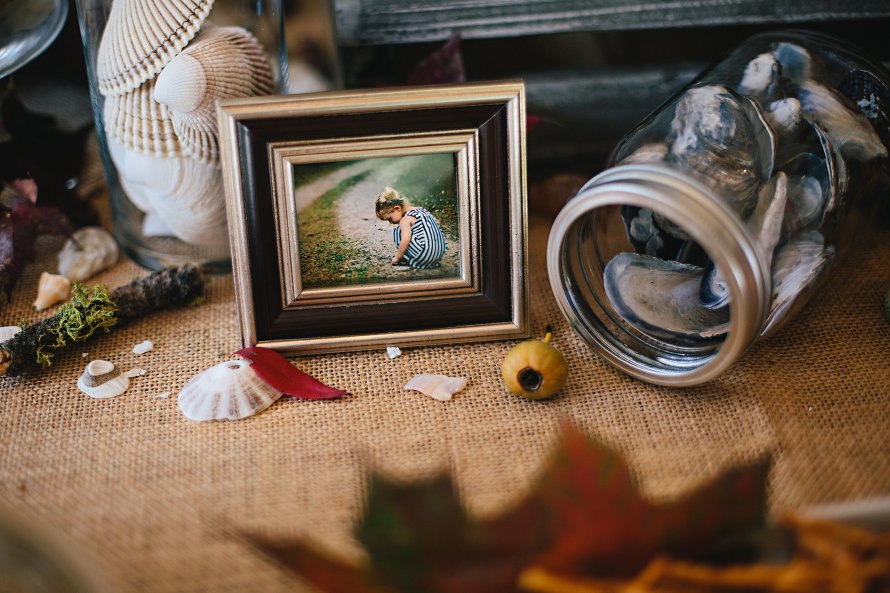 Tucked amongst all of Isla's treasures were framed photos of her collecting. The images were taken all around the globe in settings that varied from the beaches of the Pacific Northwest to the jungles of Borneo. We used a few frames we had around the house and thrifted the rest. Displaying these images at Isla's party was such a fun little way to showcase her passion for collecting everywhere she goes.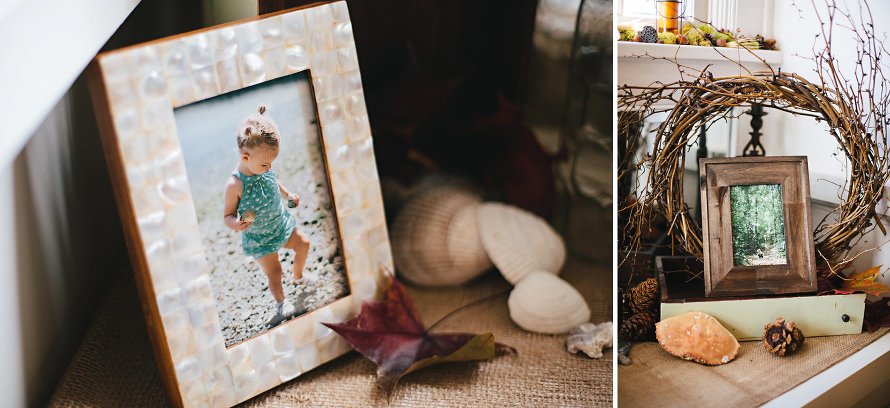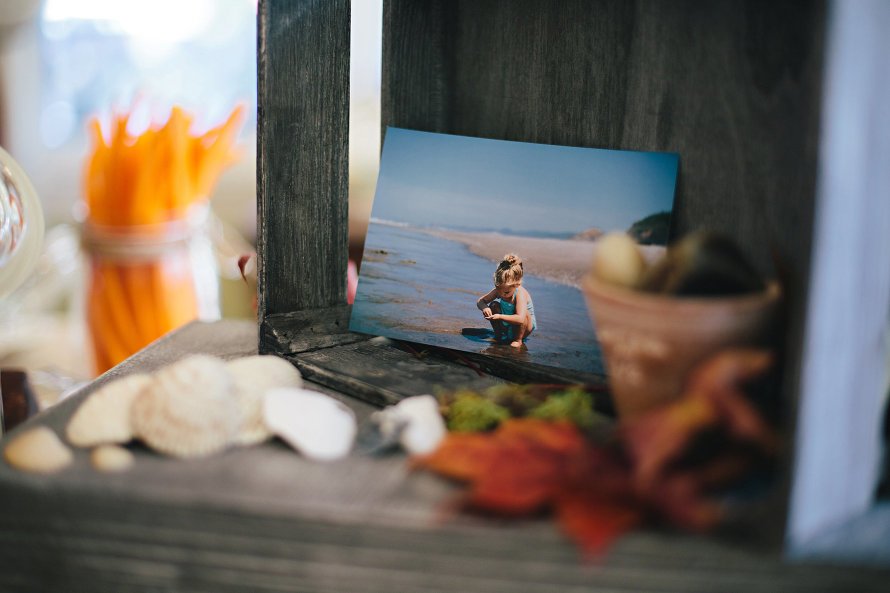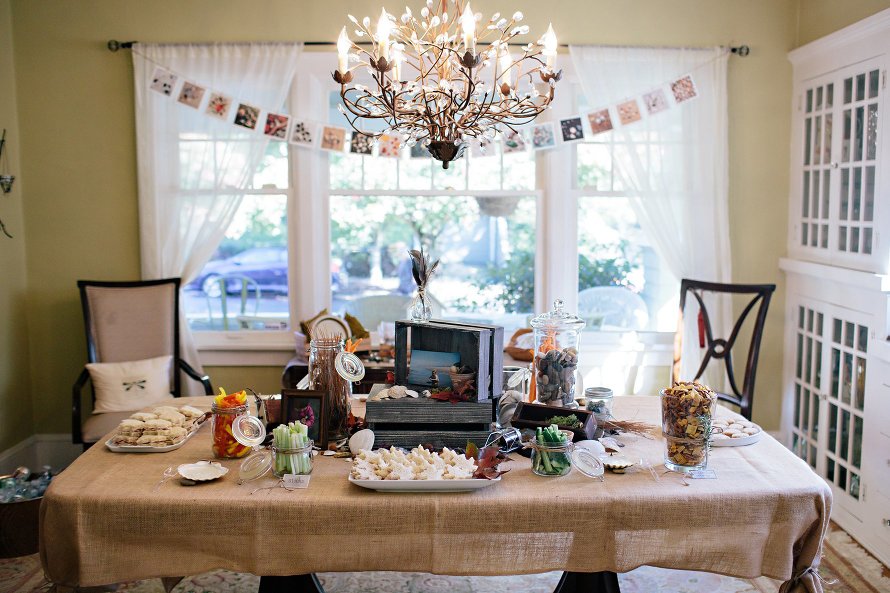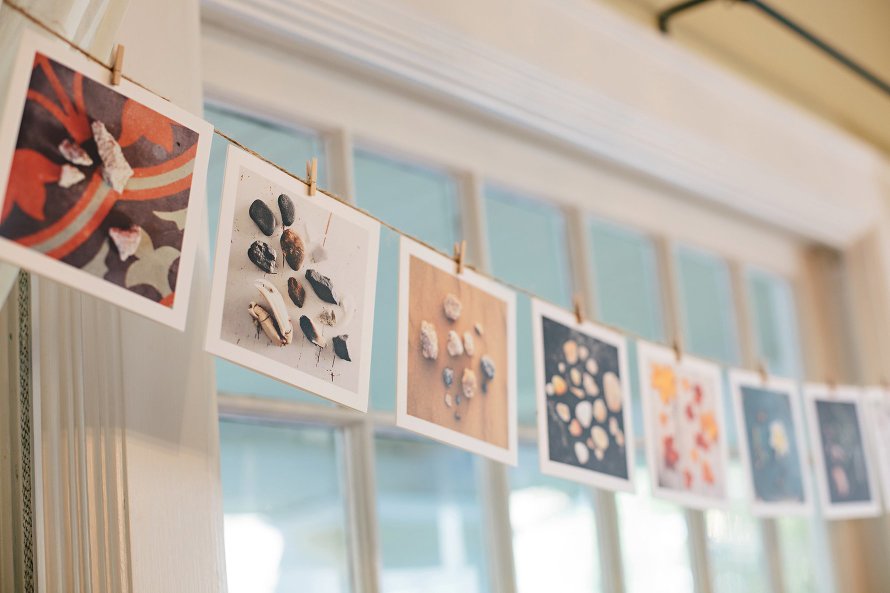 In addition to the actual items we displayed, we hung these beautiful prints of Isla's collections as additional decor. The above image alone shows Isla's treasures from Portland, the Oregon Coast, Thailand, Dubai and Borneo! It was so fun to talk with our guests about where in the world Isla made each collection, and such a wonderful way to relive our adventures and get us excited for our upcoming travels!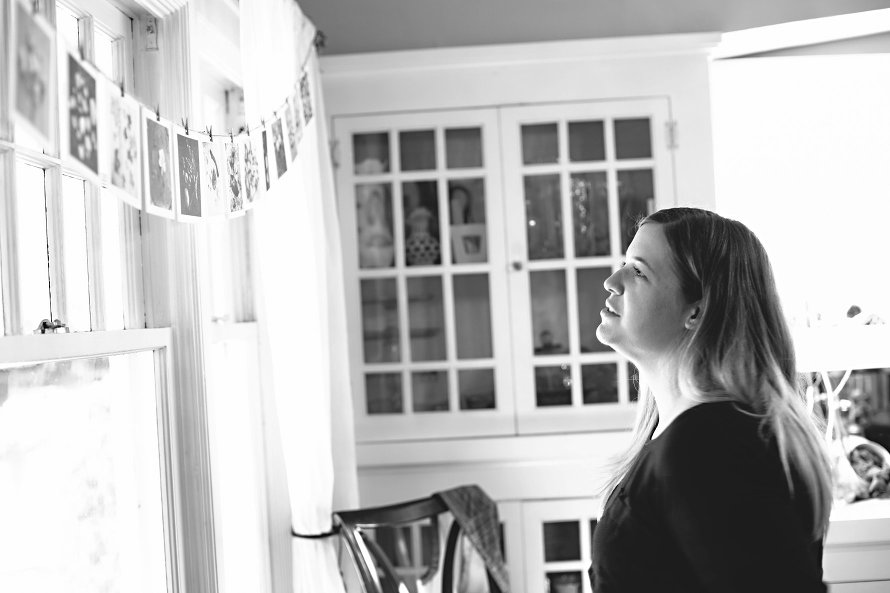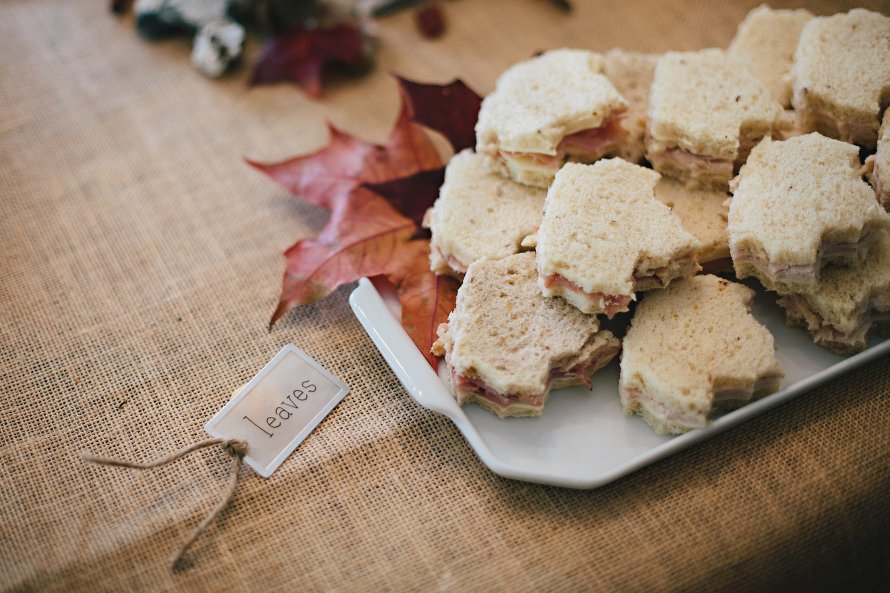 Isla's collections even served as the inspiration for the lunch we served at her party: leaves, acorns, sticks and twigs! We made different sandwiches and cut the out using leaf and acorn cookie cutters, sliced veggies into long sticks and served them with ranch dip, used skinny pretzel sticks as twigs, and then made up a Parmesan ranch snack mix and called it "collector crunch".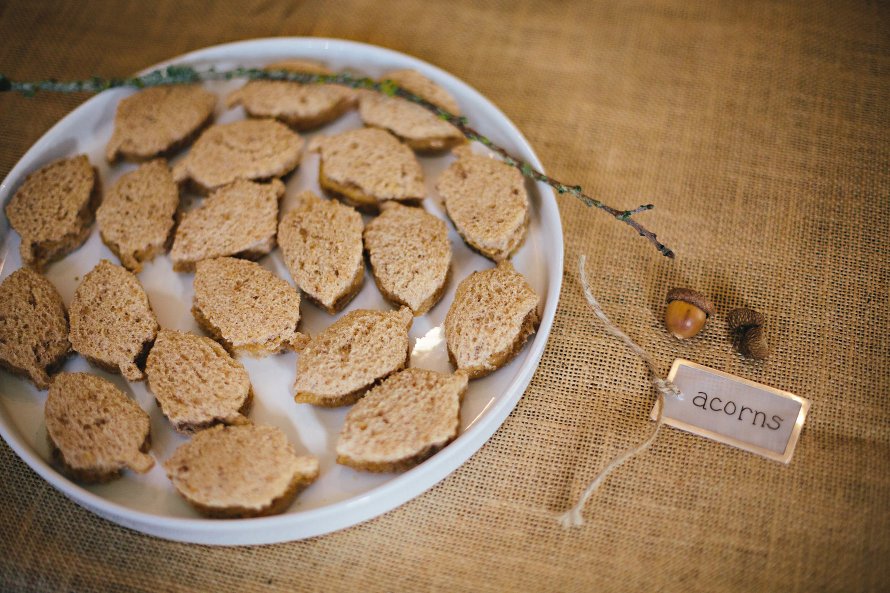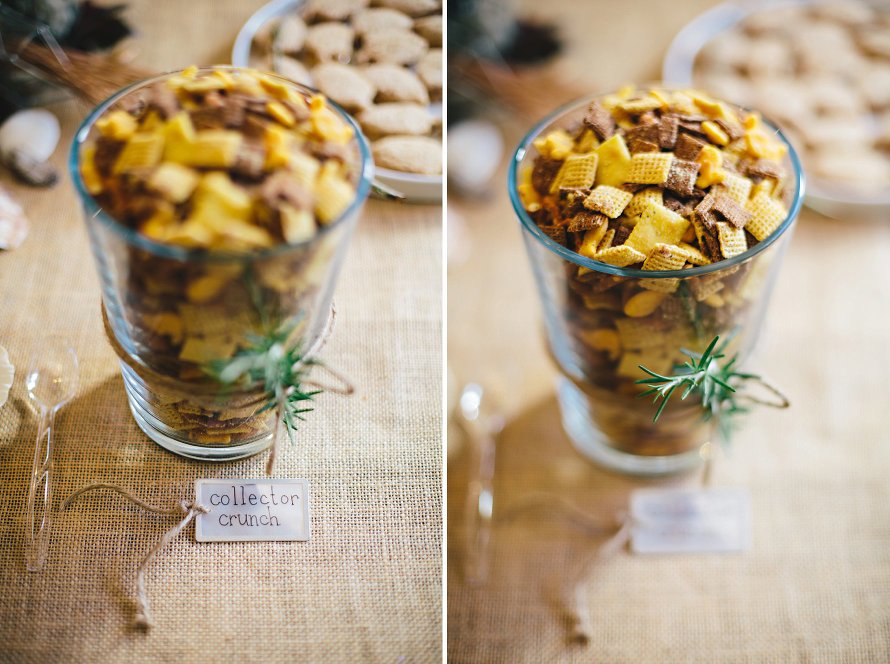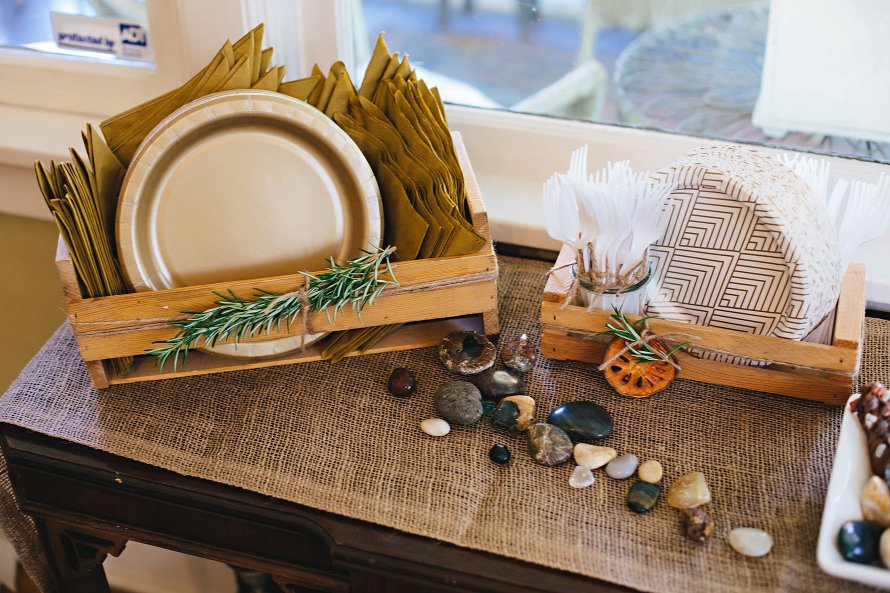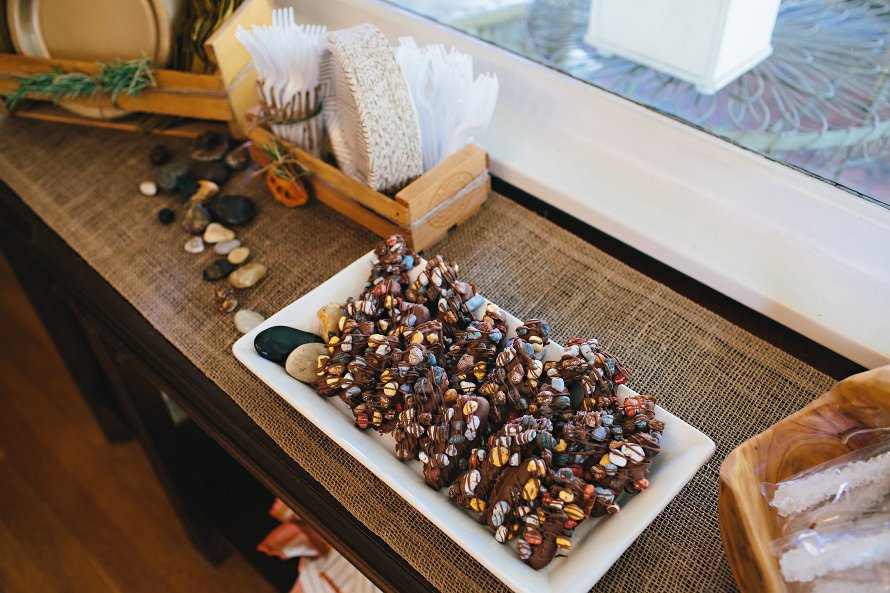 Our friend Deanna makes the most wonderful chocolate caramel pretzel sticks, and she whipped up a special batch for Isla's party, and covered them with candy rocks.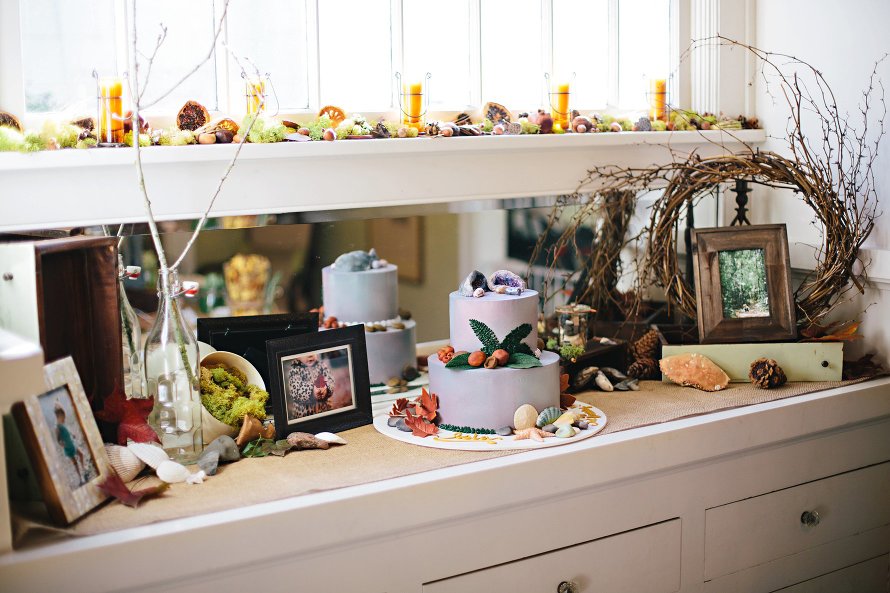 How gorgeous is this collection-inspired cake that JaCiva's created for us?!?! I stopped by the bakery a few months ago and saw the cutest cake covered in edible geodes and rocks in their display case. It got me thinking about having a cake made, rather than baking something myself. We worked with our wonderful new friend, Laura, from JaCiva's to develop the concept for the cake, and provided the decorator with several of Isla's collection pictures as inspiration. After a delicious cake testing, Isla chose the flavors: lemon for one tier and red velvet for the other. All of the decorations on the cake were edible and hand made! We are so happy we decided to splurge on Isla's cake this year. It was absolutely perfect!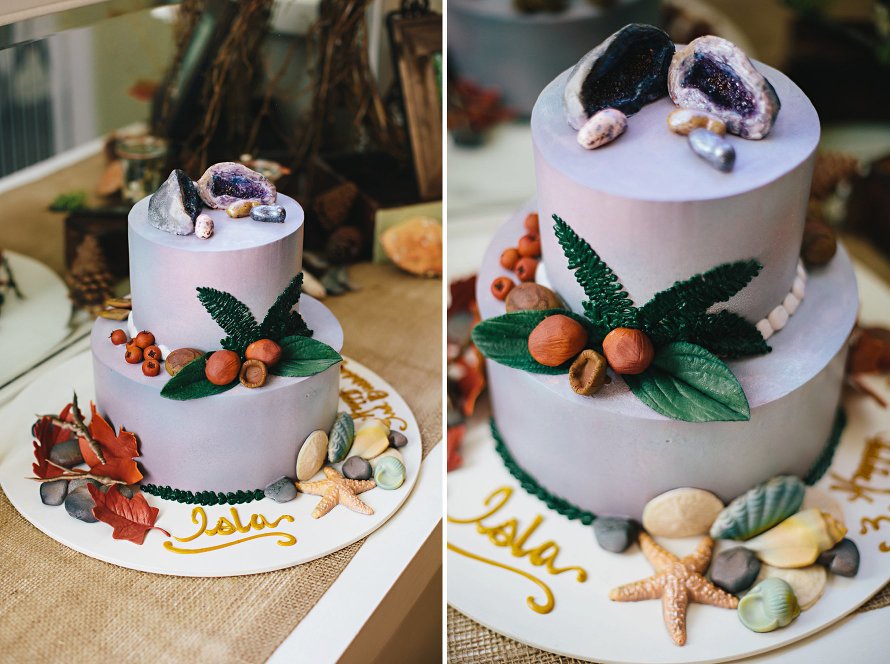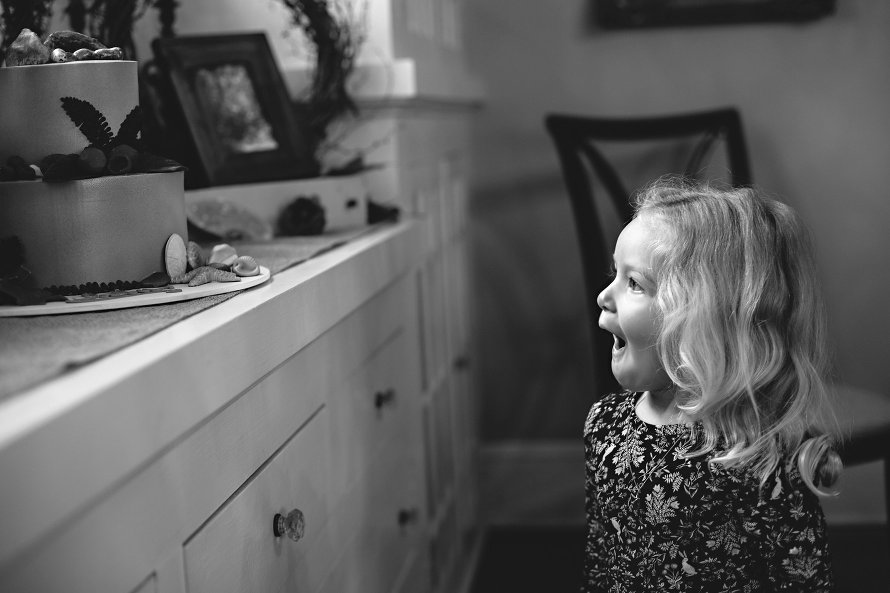 Isla's reaction to seeing her beautiful cake for the first time was amazing! She was absolutely thrilled, and spent so much time looking at each and every detail.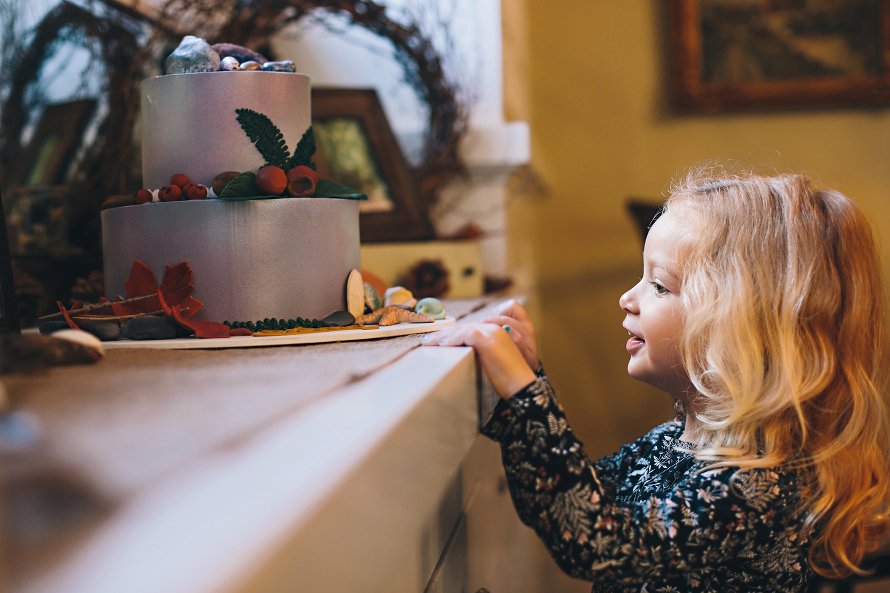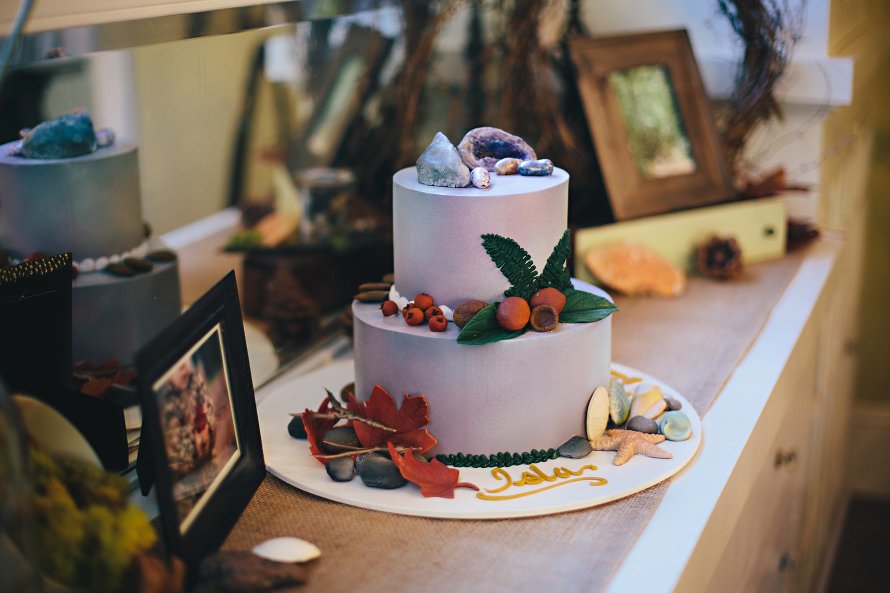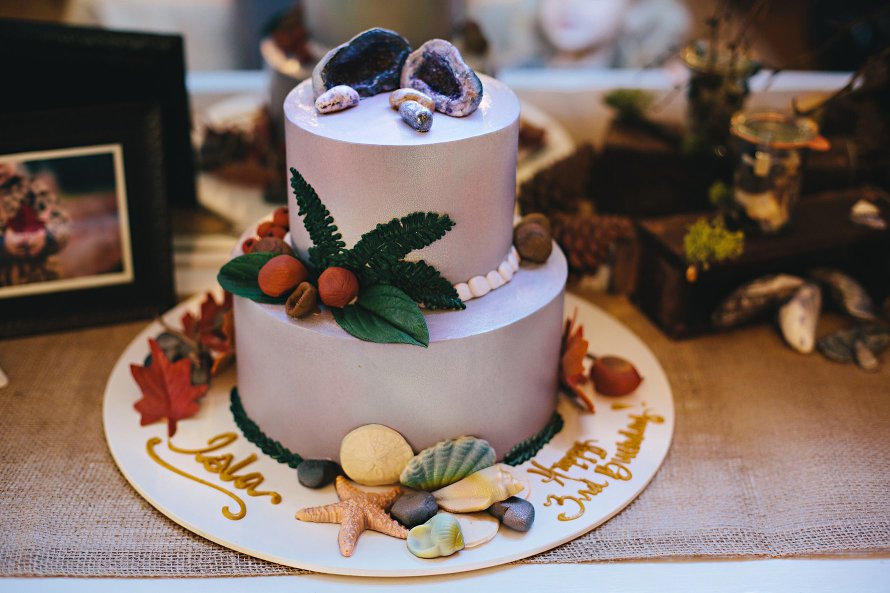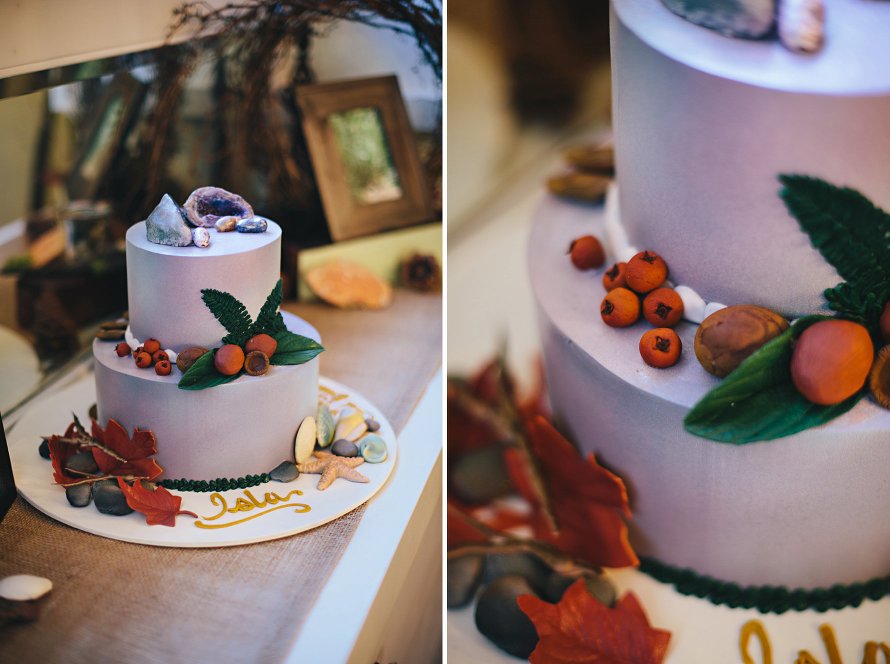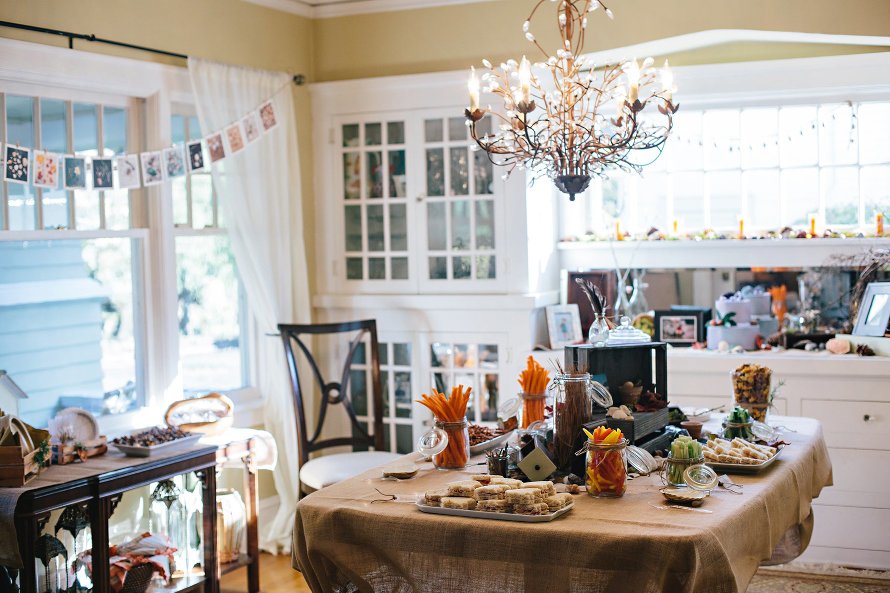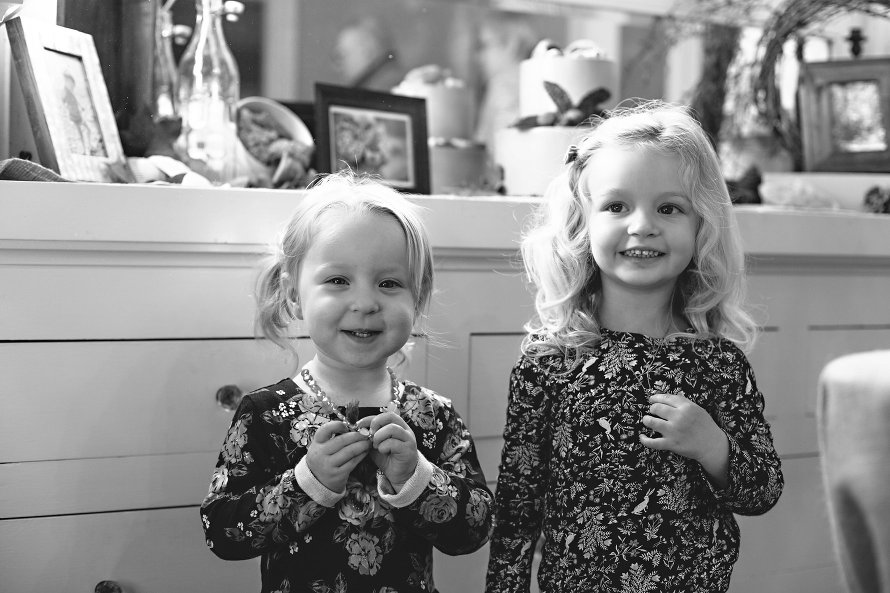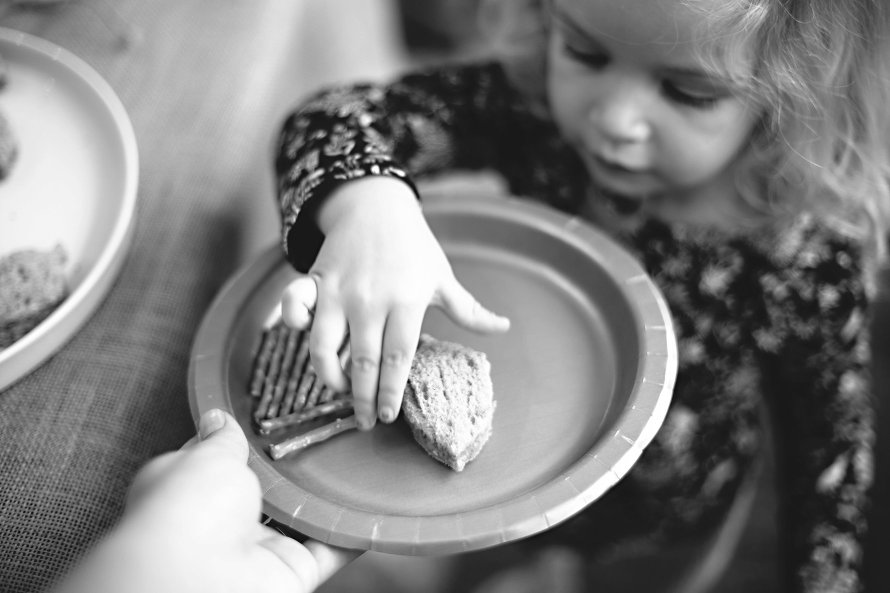 Hehe… the cake was just a little too tempting for one little finger 😉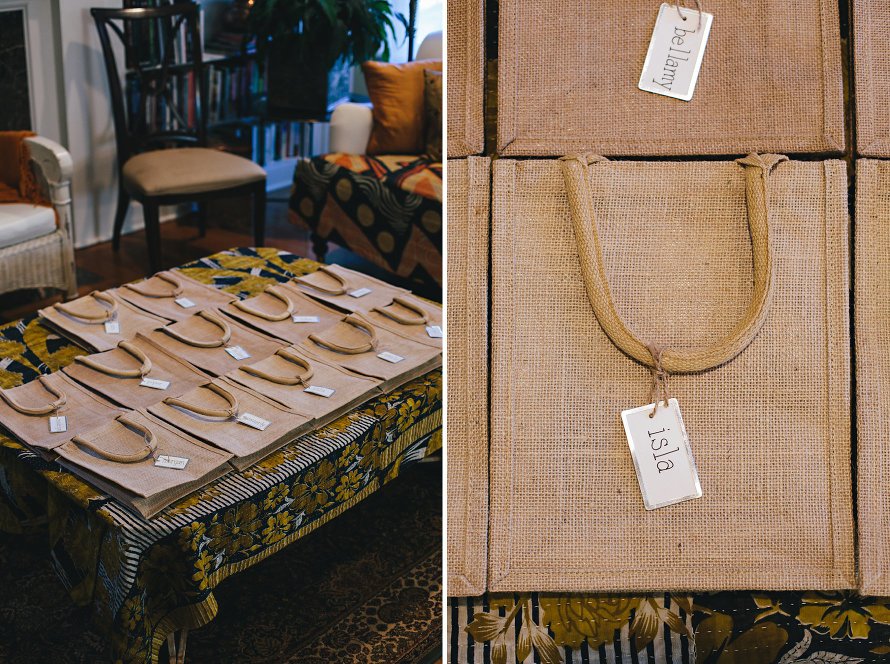 We decided to share Isla's love of collecting with her friends by taking them on a collection walk. We bought these sweet jute totes to hold each all of their treasures, and the kids looked so cute marching down the street with them. Isaac hand lettered each of the darling metal-lined name tags and we attached them with twine.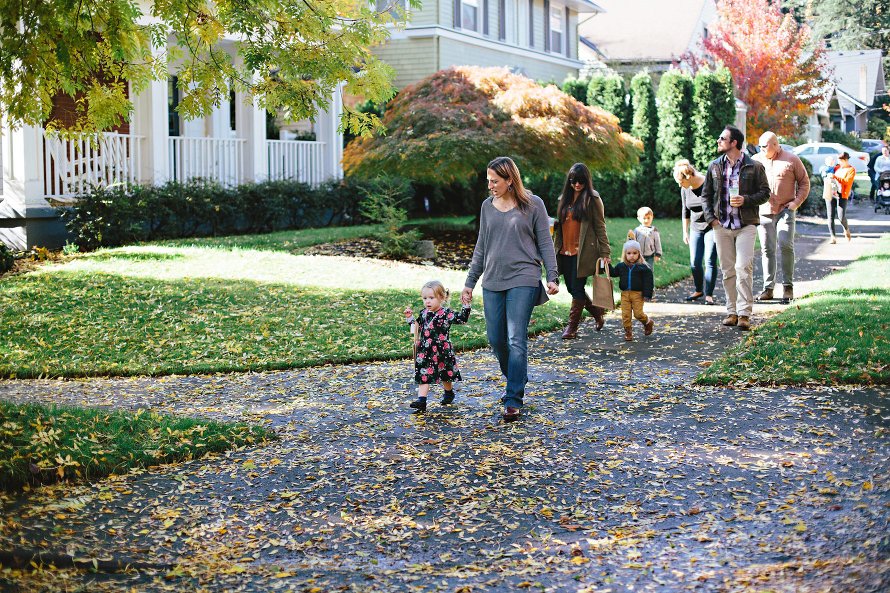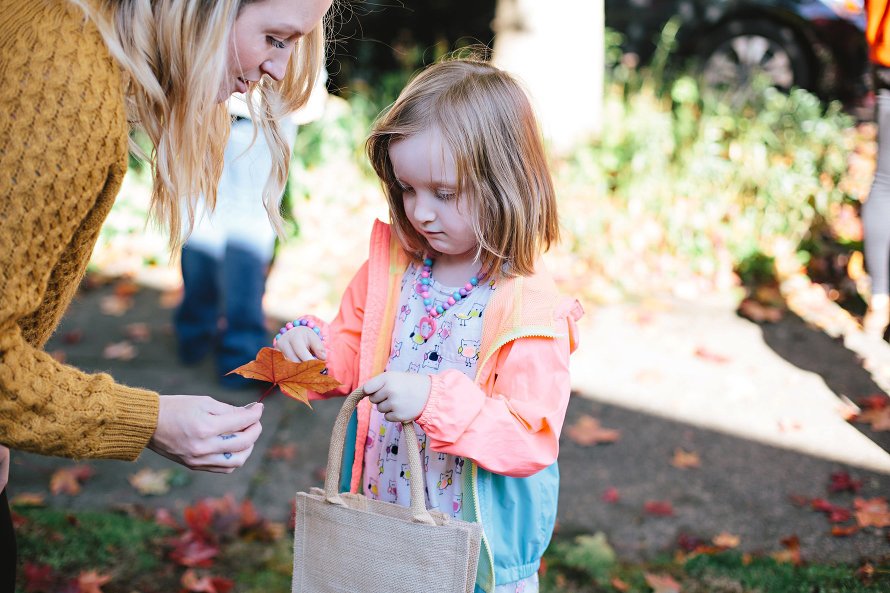 Thankfully, the weather during Isla's party was gorgeous (it has rained almost every other day this month!), and we all enjoyed our "collection walk" around the neighborhood. Isla and her friends had so much fun finding all sorts of treasures. Colorful leaves, moss-covered twigs, bright berries, and seeds of all shapes and sizes filled the kids' totes.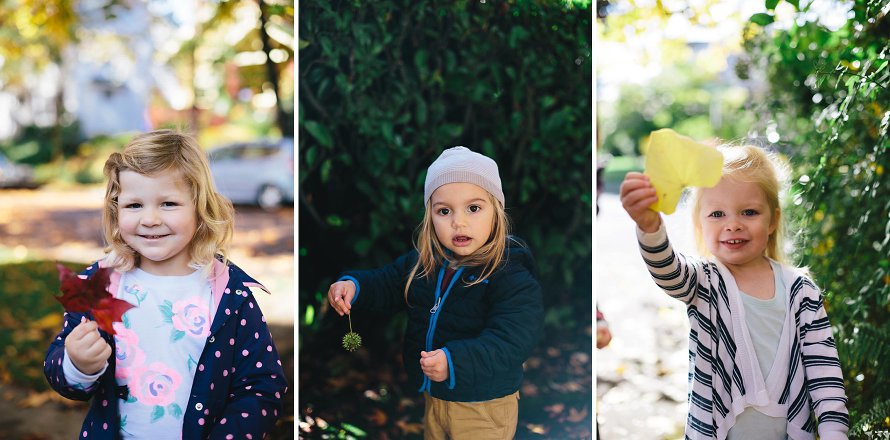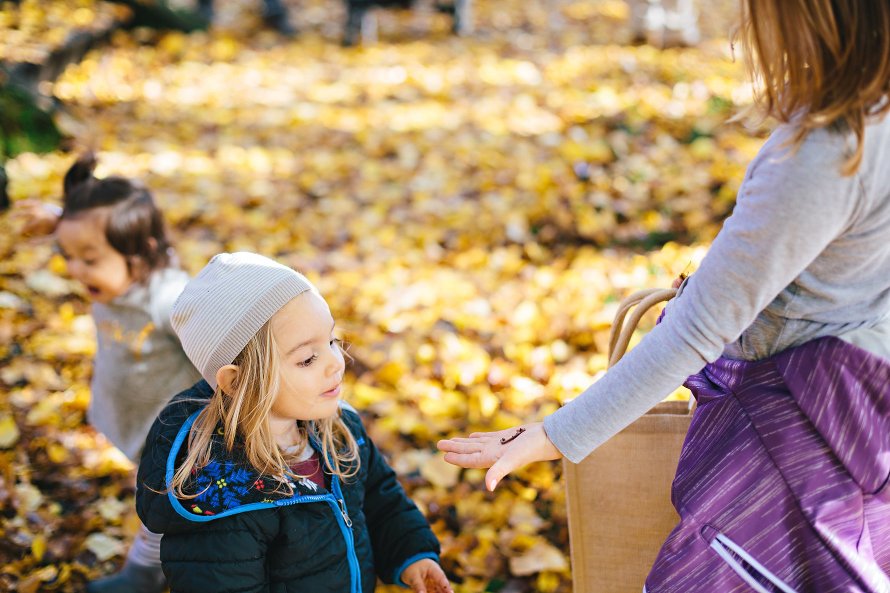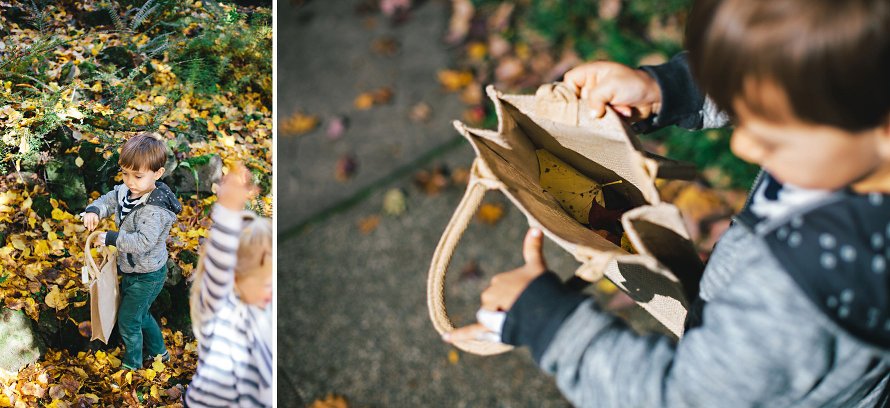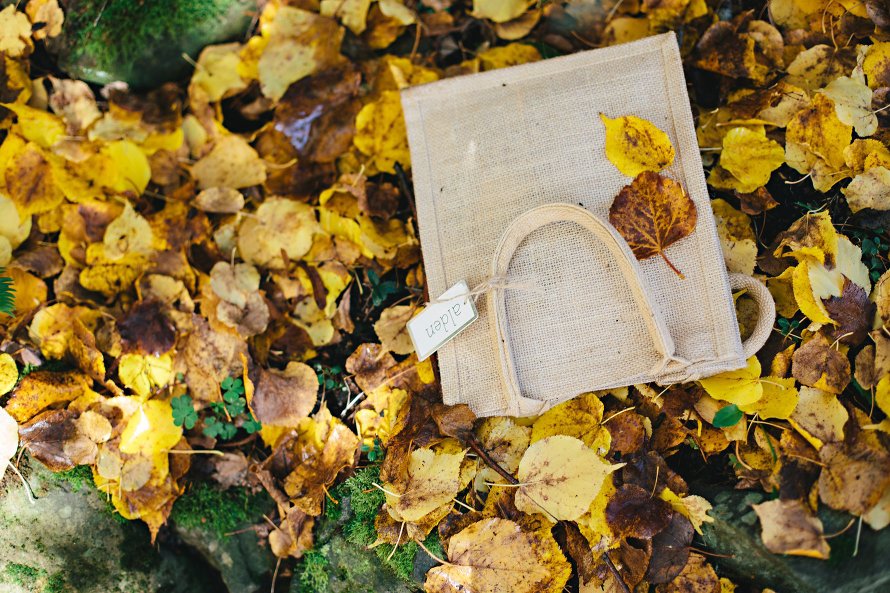 We paused our collecting a few times to play in the leaves. Hooray for beautiful fall days!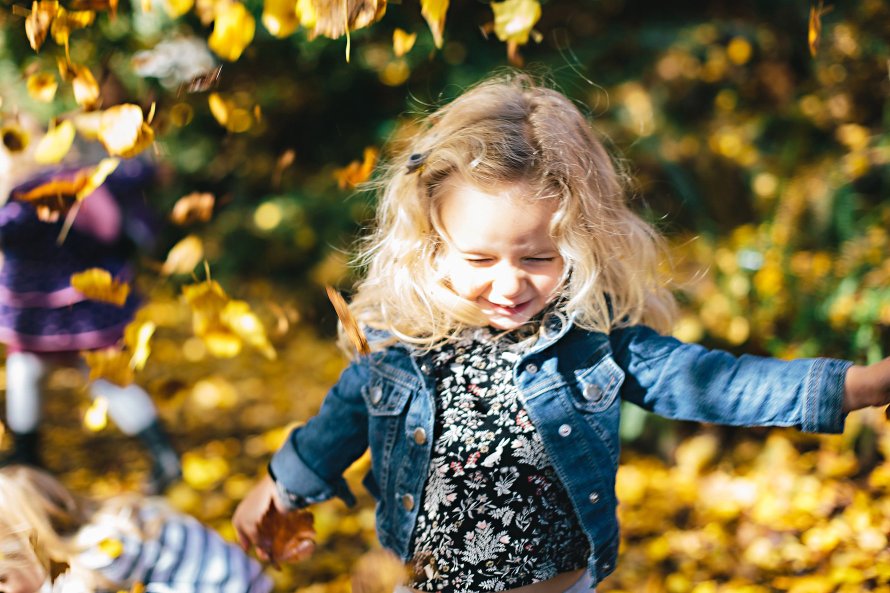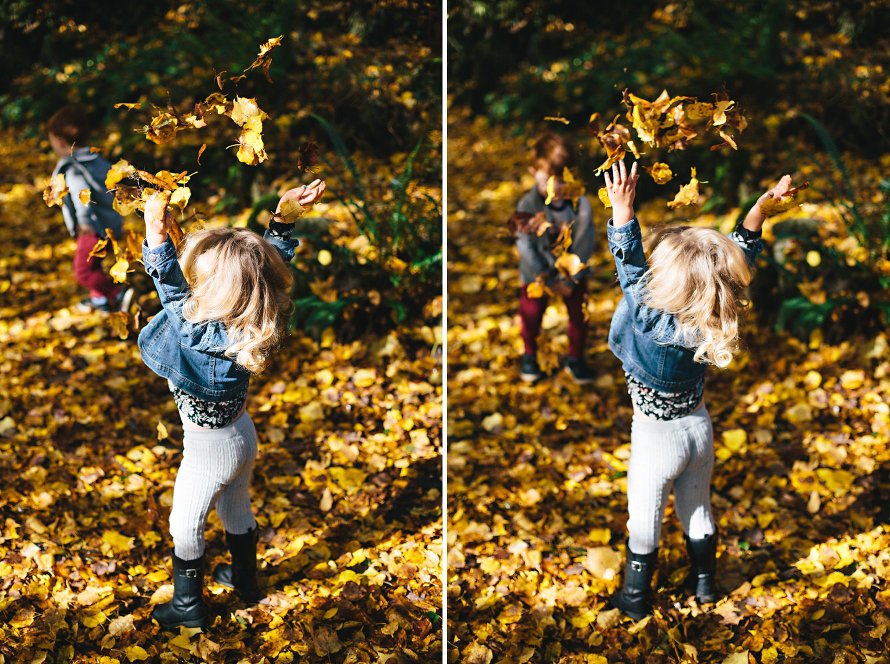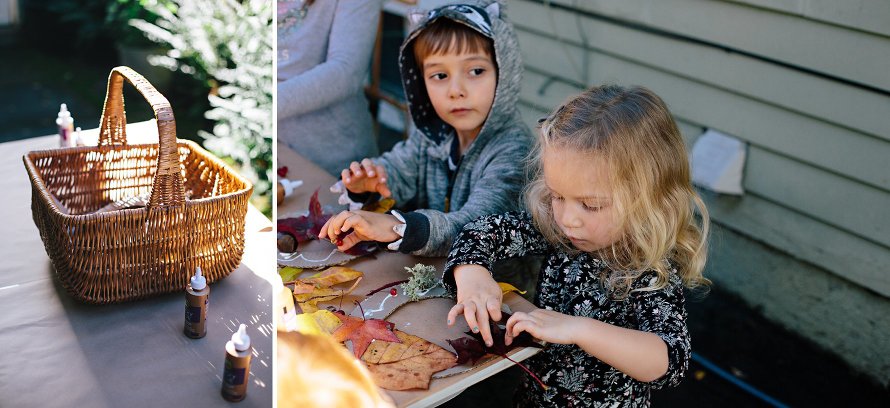 After our walk, the kiddos used their collections to make fall wreaths. We cut rings out of cardboard, spray painted them matte gold and attached a twine loop to the back with a glue gun. We set up a table outside with the cardboard wreath backings and a bunch of bottles of tacky glue. At a nearby table we set up a little glue gun station for attaching heavier items. The table tops were covered with brilliant colors and wonderful textures, and within minutes of gluing and pressing, the kids had created beautiful fall wreaths.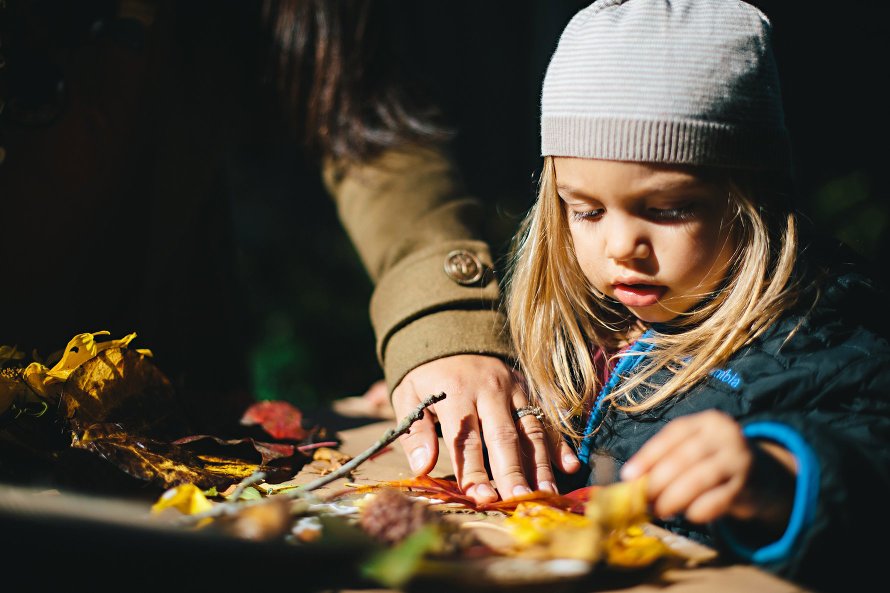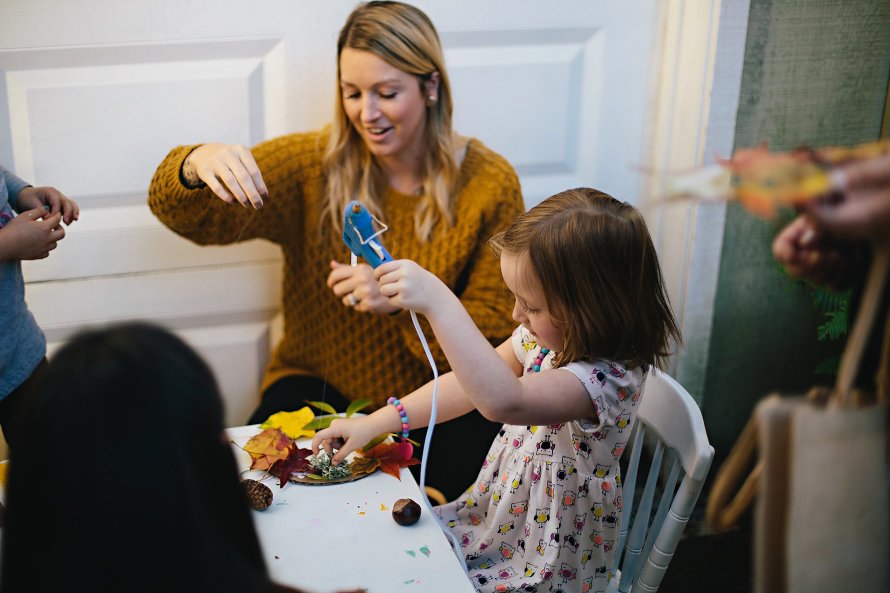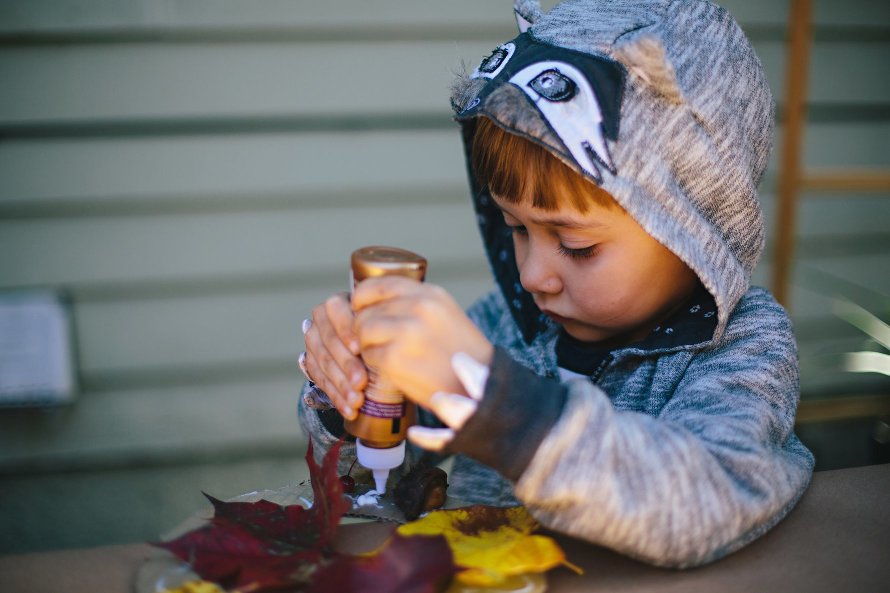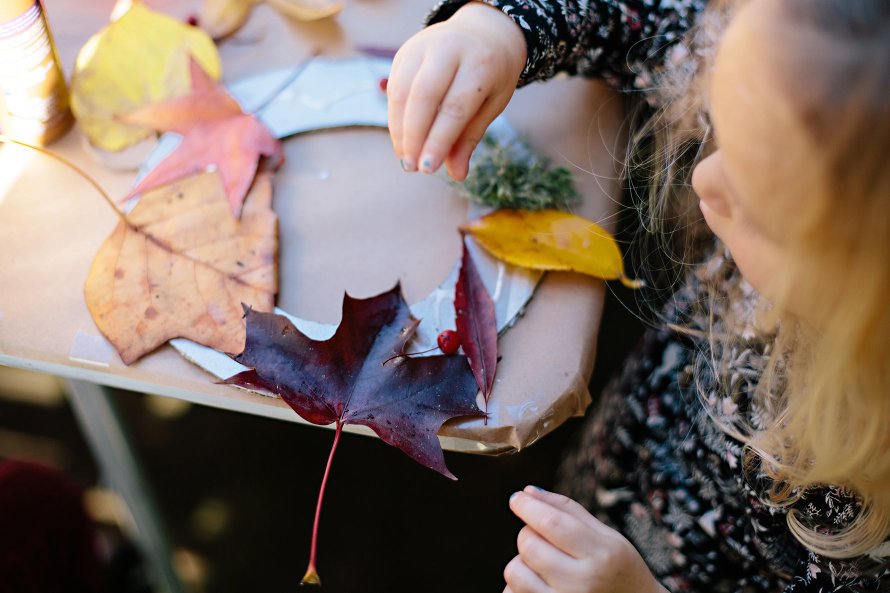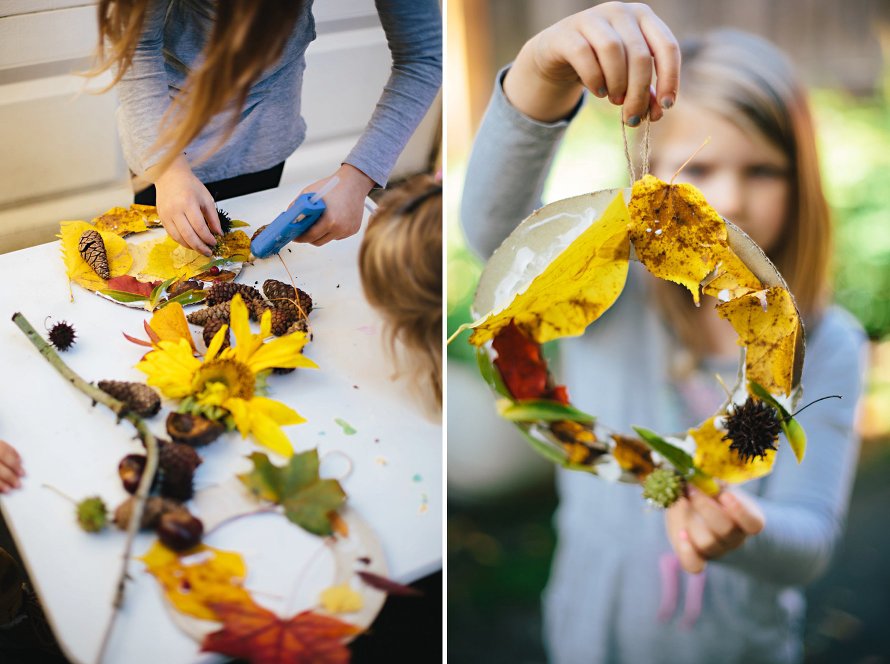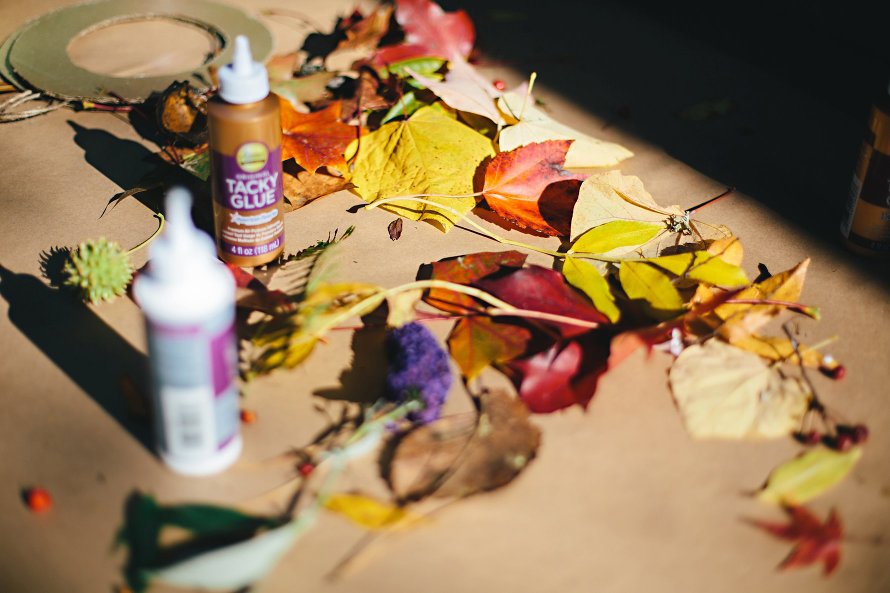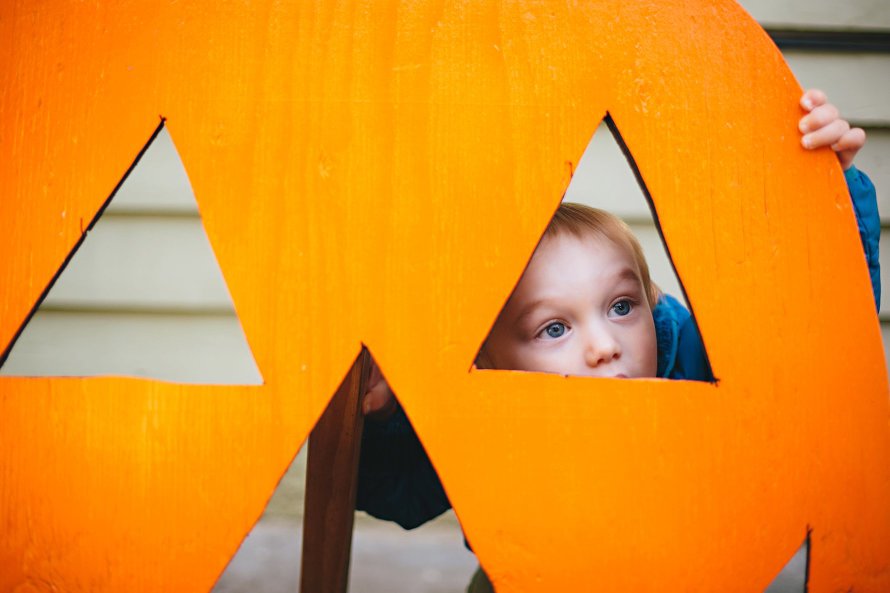 We set out the jack-o-lantern bean bag toss game we made for Isla's 2nd birthday party.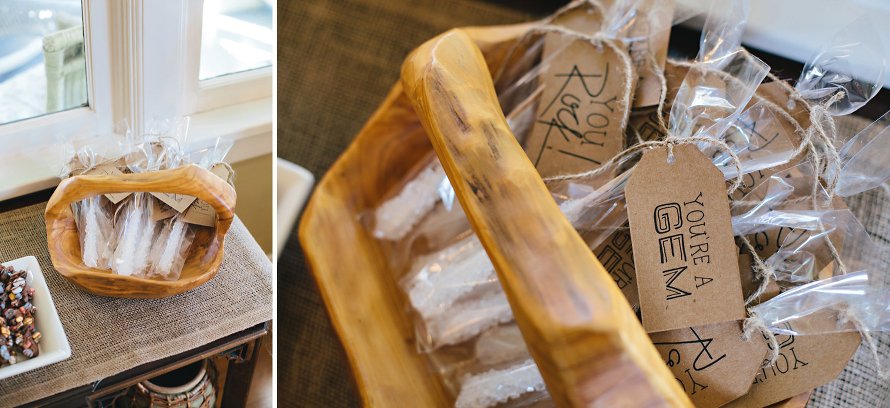 As party favors, Isla's guests got to take home their collection totes and wreaths. We also couldn't resist sending them home with a little sweet treat. We bought clear rock candy sticks and packaged them in cellophane wrappers, tied with twine and cute a hand-lettered tag that Isaac made. The tags said, "you rock" and "you're a gem" 'cause we just can't resist a little nerdy wordplay.

And last but not least, Isla's very favorite collection of all!!! We feel so fortunate that our sweet girl is surrounded by such wonderful friends and family. We did our best to get a group photo, but anyone who works with little kids knows that gathering them into one spot AND getting them to look in one direction is about as easy as herding cats! 😉
Isla's 3rd birthday party was such a wonderful celebration, and we are so glad our little collector came up with the perfect theme. She's already suggesting ideas for her 4th birthday… she is so her mother's daughter!
TotSave
Save