Time to brush the cobwebs off this little family blog! The past few months have been a blur since our transition home to the states after living abroad for eight years. We are finally starting to feel like we have had plenty of time to settle in, reconnect with family and friends, begin to set up our home (man, that's a never ending process!), and get our little photography business off the ground. Our to-do list is still massive, but these moments together are precious, so I am determined to make the time to record and share our family happenings.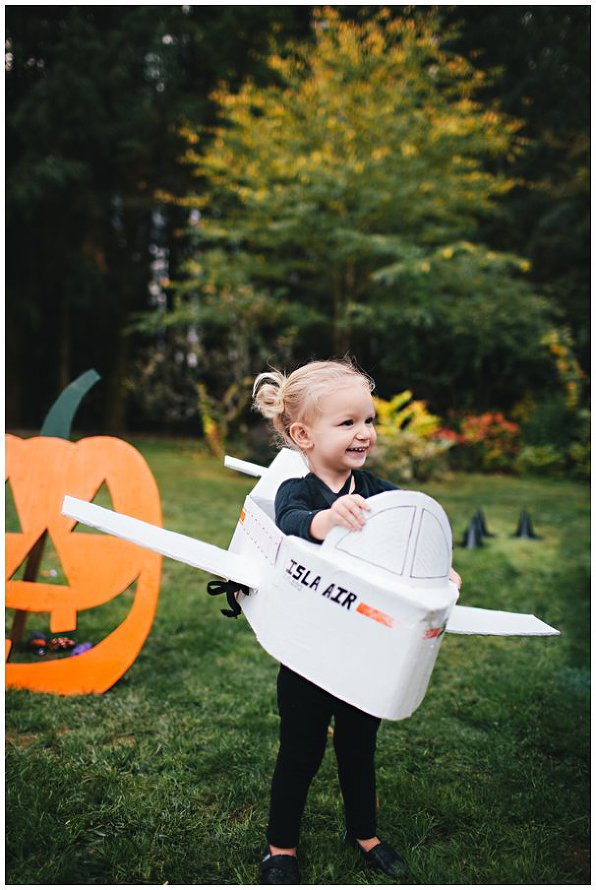 Our sweet Isla turned 2 two weeks ago and we had a blast celebrating her, Halloween style. The theme of our little pumpkin's party was, Our Baby Boo is Turning 2! Decor included ghosts, pumpkins, black cats, and lots of orange glitter. We really got to exercise our crafting and building skills with this party! We made all of the lawn games, much of the decor and Isla's airplane costume! All of that time dreaming and planning as we wandered the craft stores was pure bliss. Isla's Grauntie and Gruncle graciously hosted the celebration at their beautiful home, which gave us tons of room outside for all the kiddos to run around and play. The weather forecasted rain, but amazingly it held off until the very end of the evening. Isla's cousins and buddies arrived in the most darling costumes (and a few of us brave adults dressed up as well!). We decorated cookies, decorated pumpkins, and played a variety of Halloween lawn games (Jack-o-Lantern bean bag toss, pumpkin bowling, and witch hat ring toss). It was a celebration to remember and our sweet girl had an absolute ball!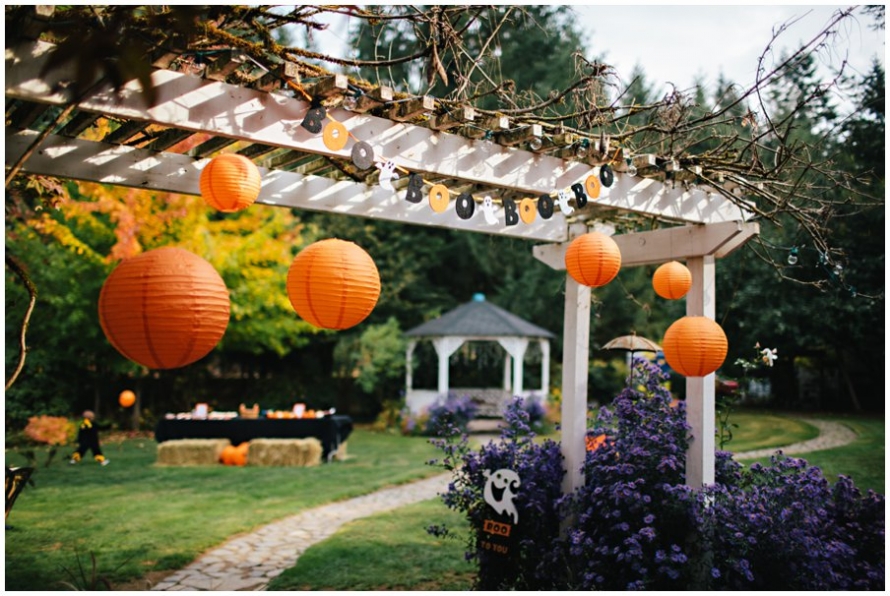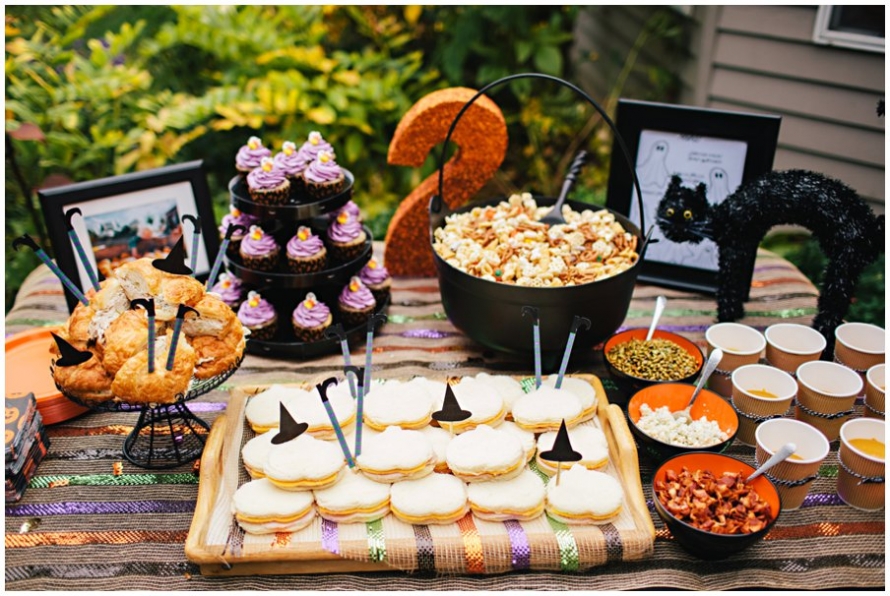 We kept the menu simple with sandwiches, our favorite pumpkin soup with toppers (recipe on Isla's first birthday post), Hocus Pocus trail mix, and cupcakes… oh, and lots of candy!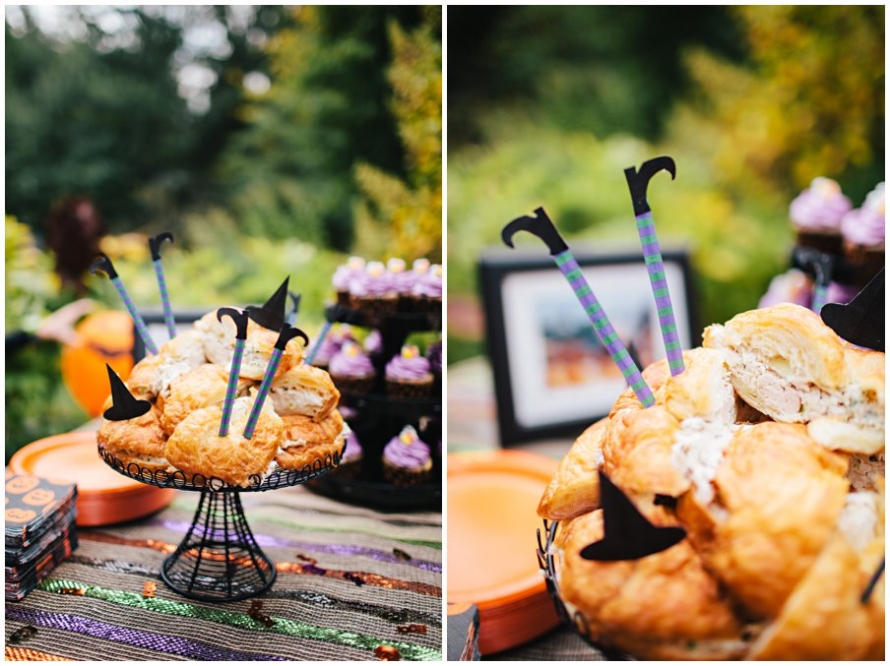 How darling are these "sandwitches" ?! Such a cute idea!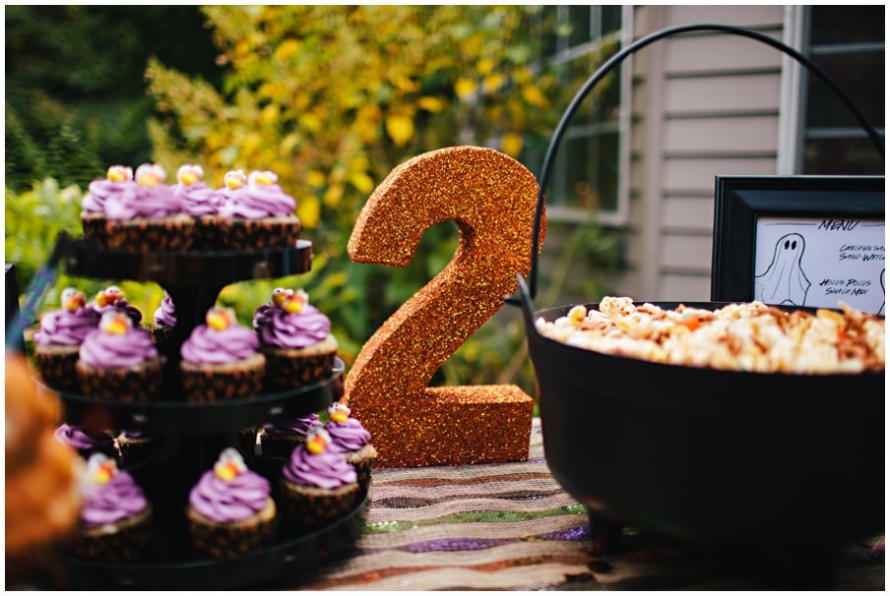 I think my favorite creation for the whole party was this giant glitter 2. We constructed it out of our moving boxes from Shanghai!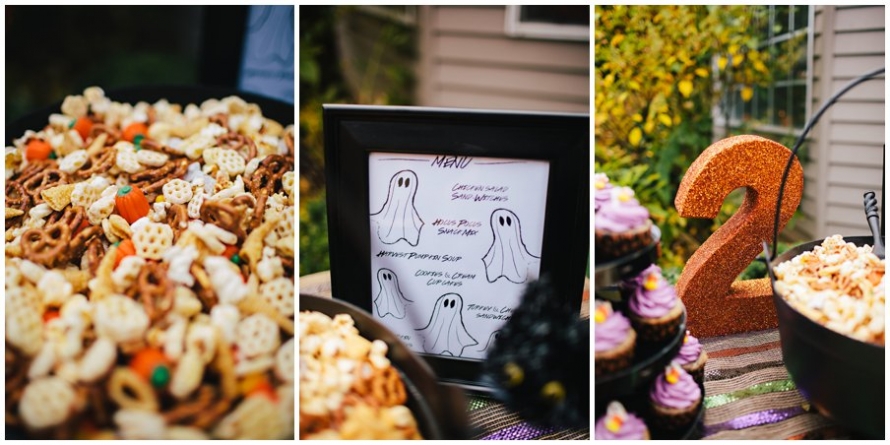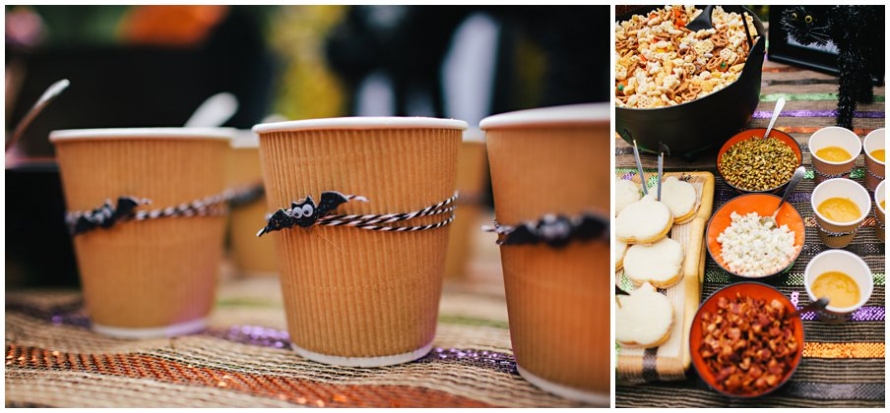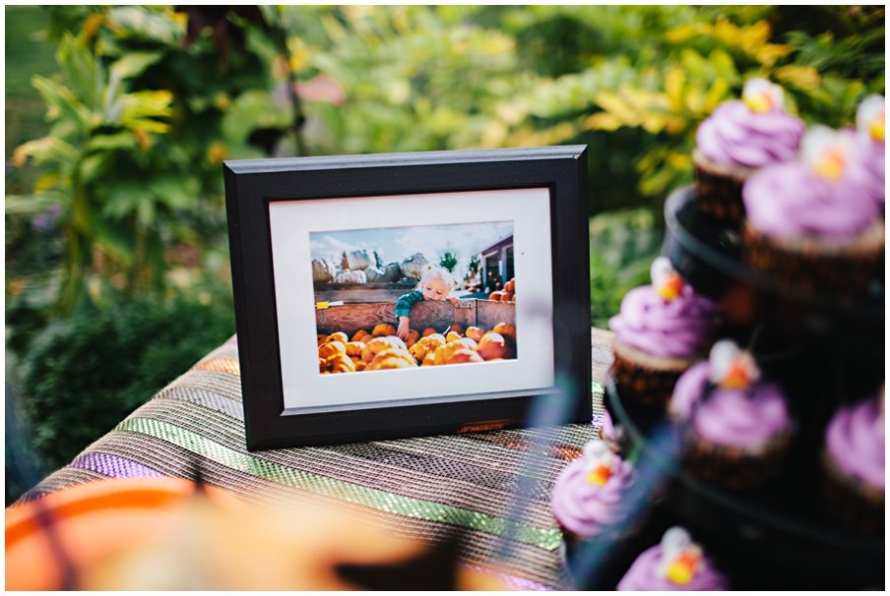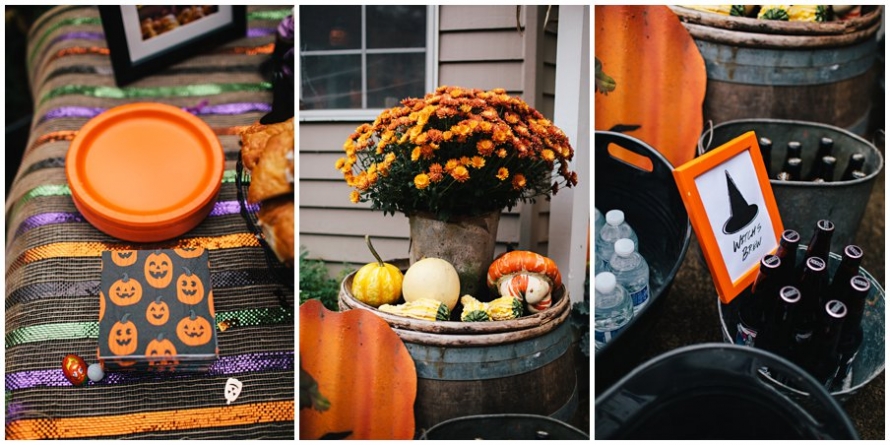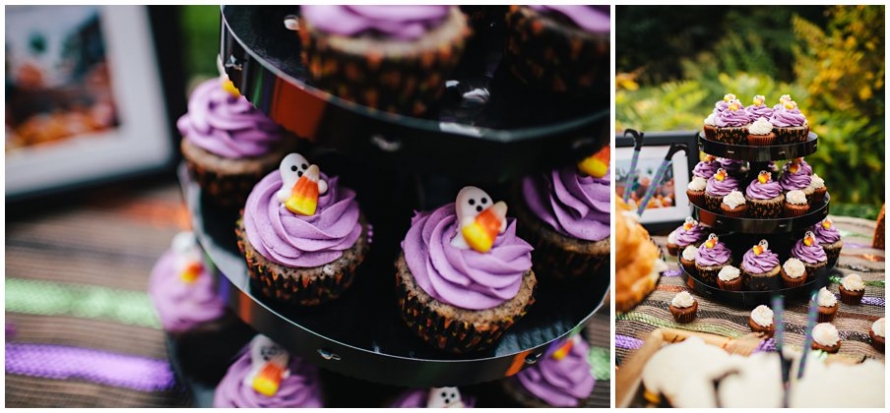 A big thank you to Isla's Auntie Cheryl, who frosted our cupcakes and made them look so cute!


We filled goodie bags with ghost sippy cups, Halloween notebooks, pencils, and stickers… some of Isla's favorite things!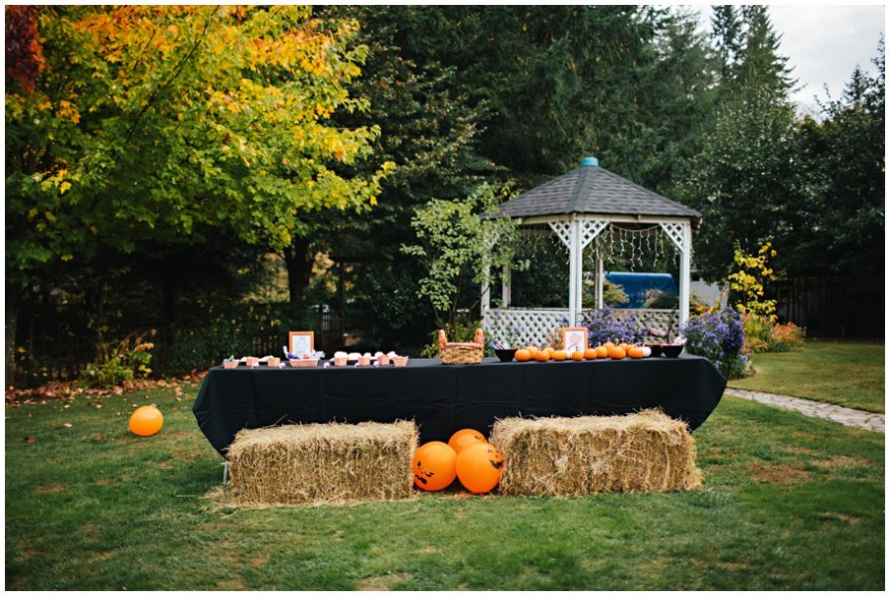 All of the pumpkin and cookie decorating took place at one large table. For the cookies, we put out a variety of frostings and sprinkles. For the pumpkins, we put out colored Sharpies, Halloween stickers, and little rhinestones. We also tucked a package of baby wipes into a cute basket for easy clean up.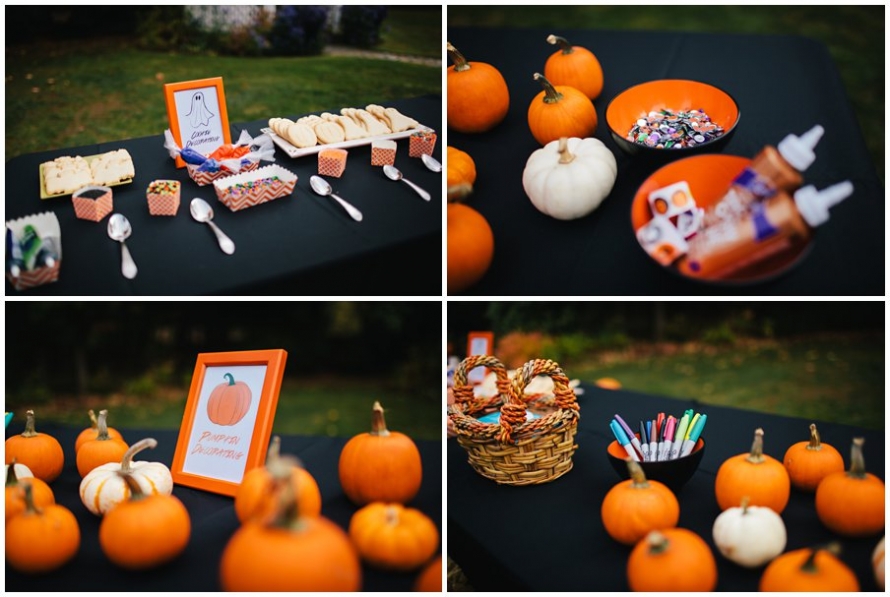 Isaac built the Jack-O-Lantern bean bag toss, I painted it, and my aunt sewed the bean bags. We spray painted cans orange and used narrow black paint pens to paint the faces for our pumpkin bowling pins. We found these darling cardboard witch hats at Michael's and spray painted them black. We fastened lightweight rings out of floral wire.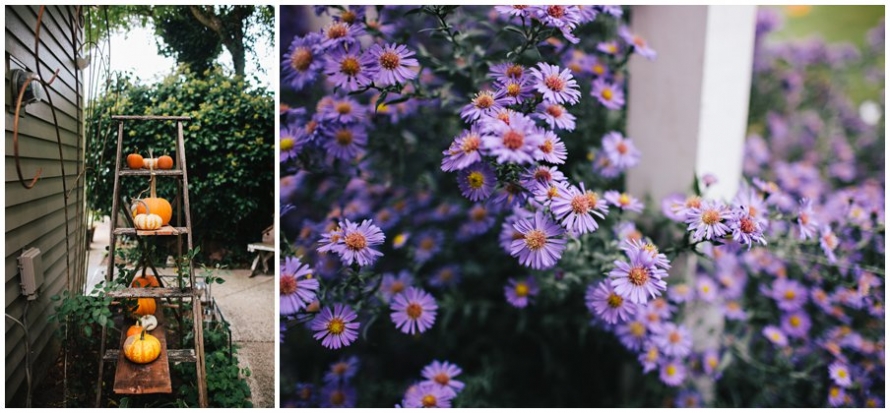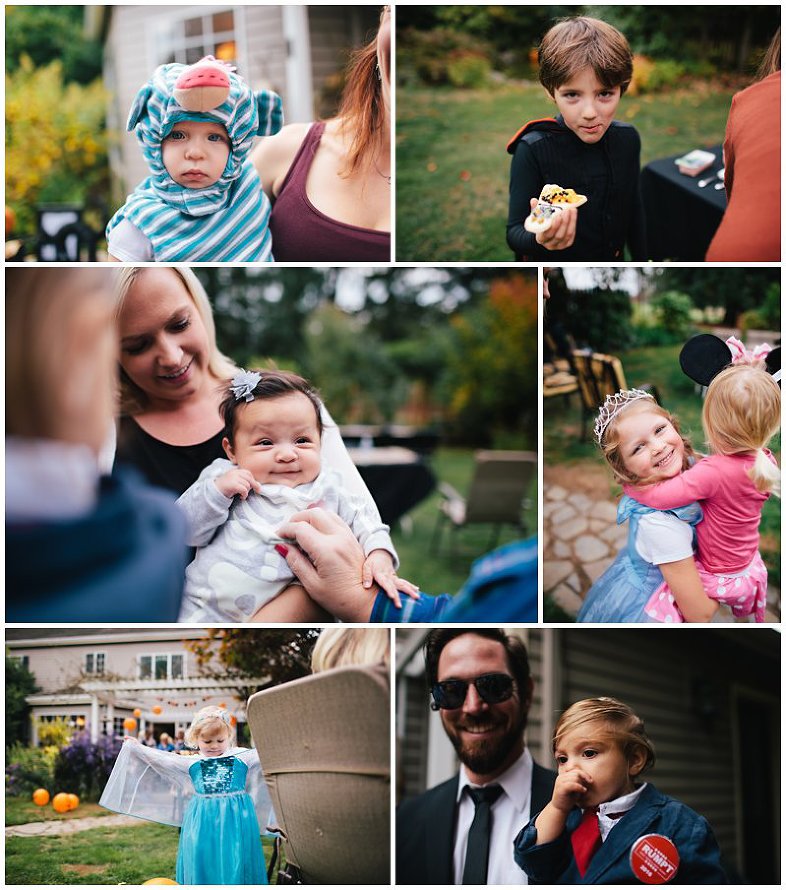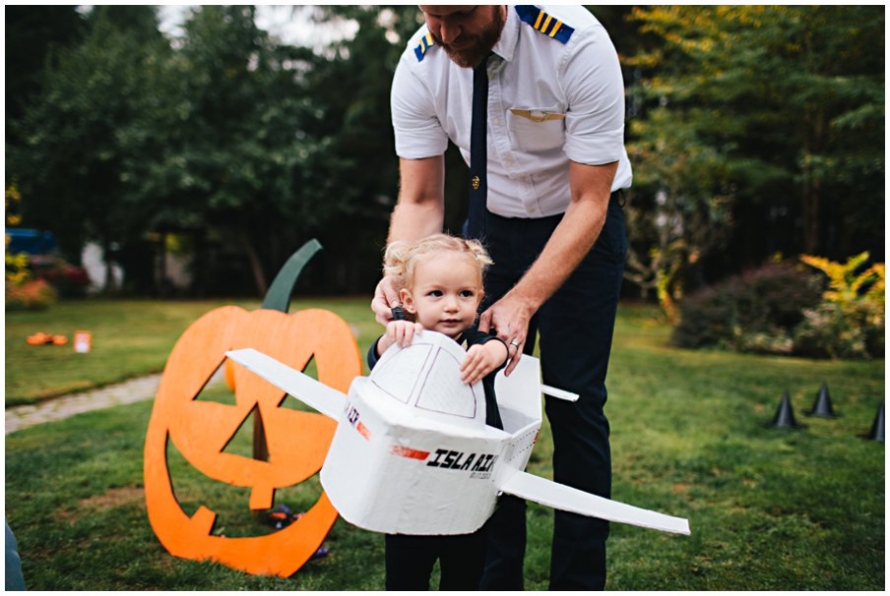 Isla is obsessed with airplanes, so selecting her Halloween costume was easy! We built her plane using more of our moving boxes. We covered it with paper mâché before spray painting it white. Isaac used markers to add the details and we made simple straps using a black satin ribbon. We ran out of time to order some plastic airplane wings, so Isaac found a picture of some online, printed it, mounted it to a thin piece of cardboard, cut it out and hot glued a safety pin to the back. Voila!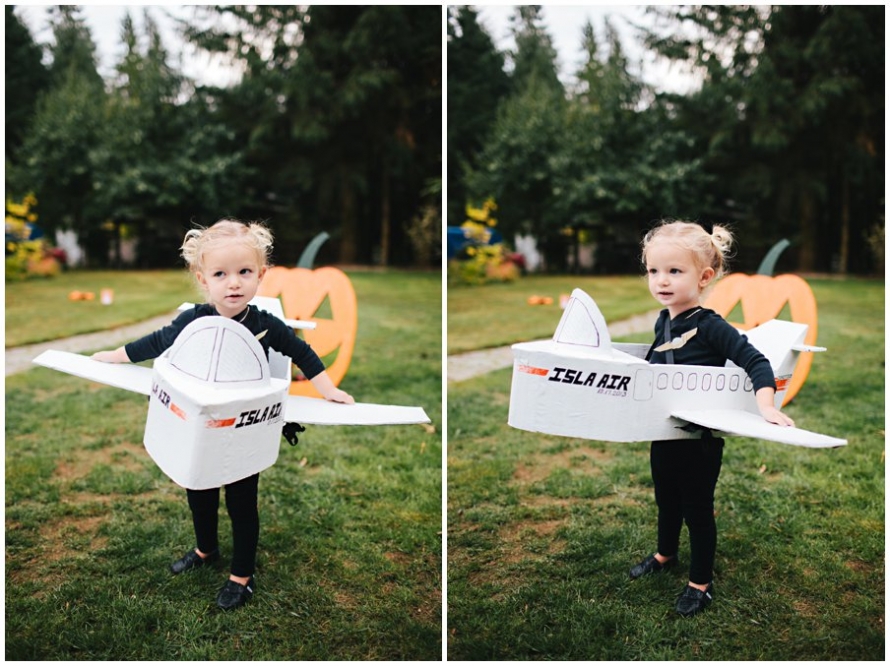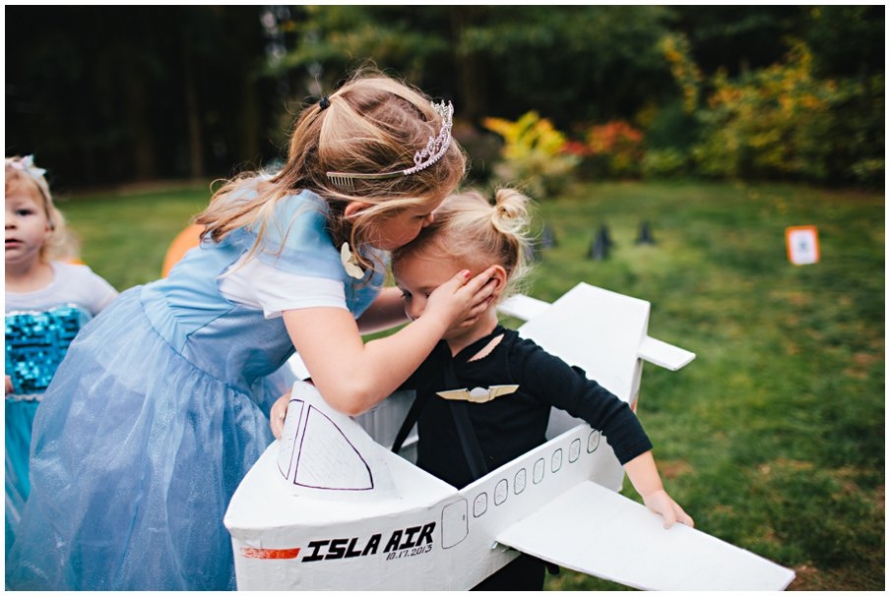 Isla and her cousins!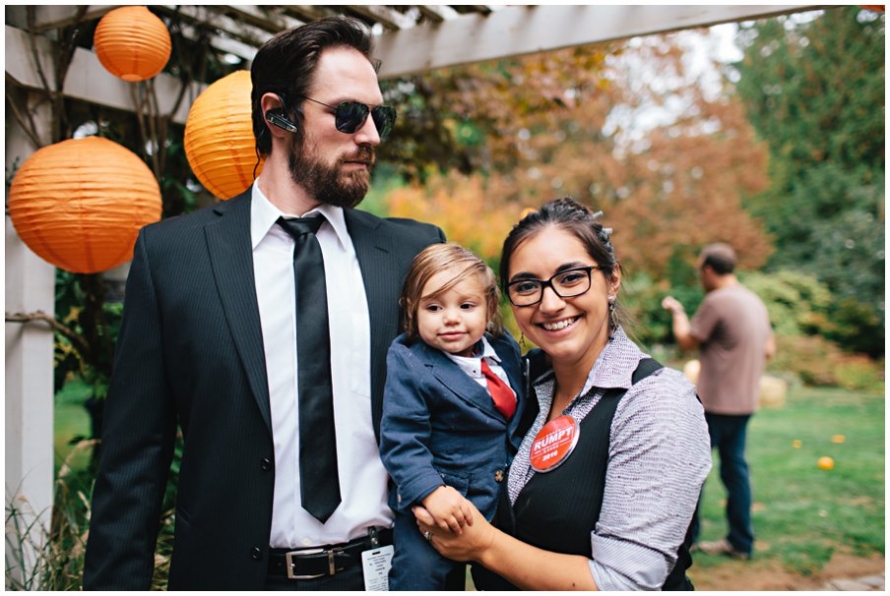 How awesome is this little Trump?! Her parents are acting as her campaign manager and secret service agent. They even had little buttons made to hand out at the party. Mom changed the spelling just to make sure she wasn't infringing on any copyright laws… but with that hair, we all know right away! LOVE it!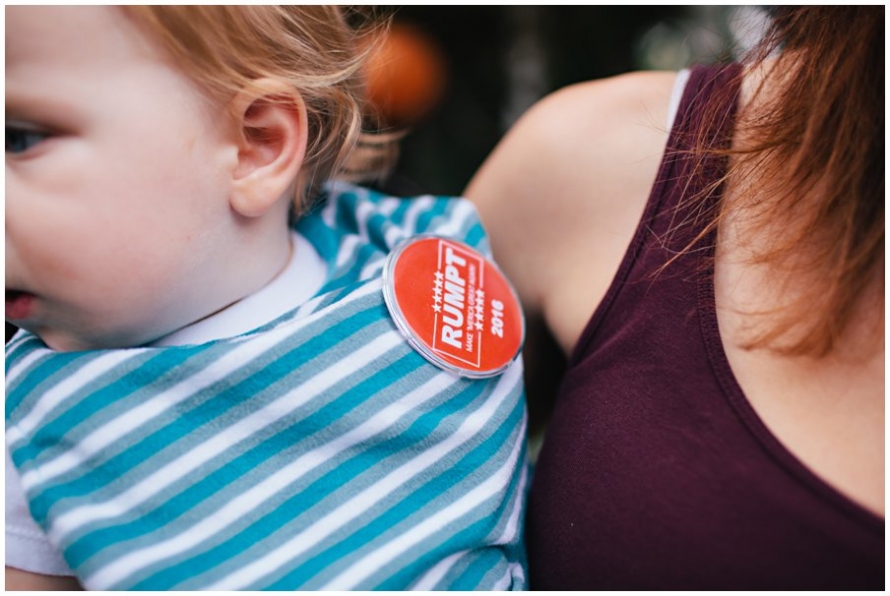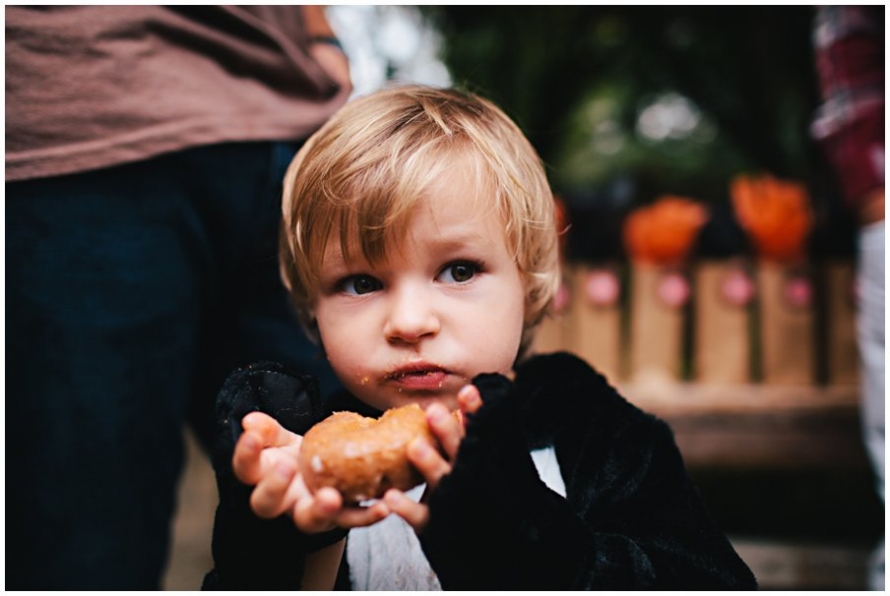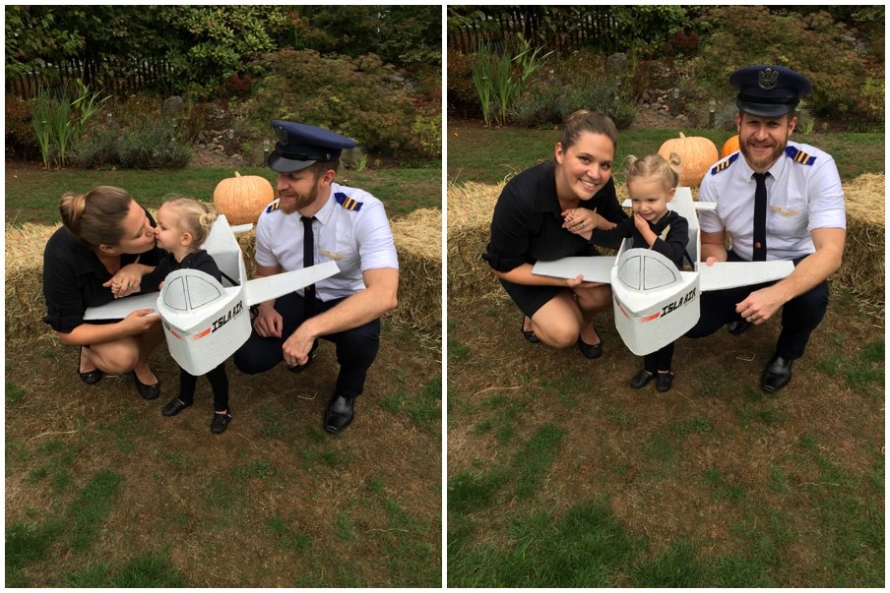 Isla and her flight crew!

We bought Jack-O-Lantern balloons and scattered them around the yard. They were a huge hit with the toddler and the bigger kids!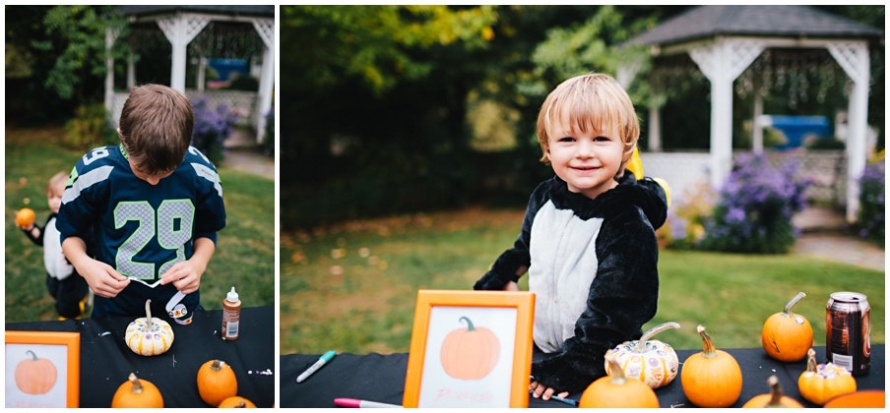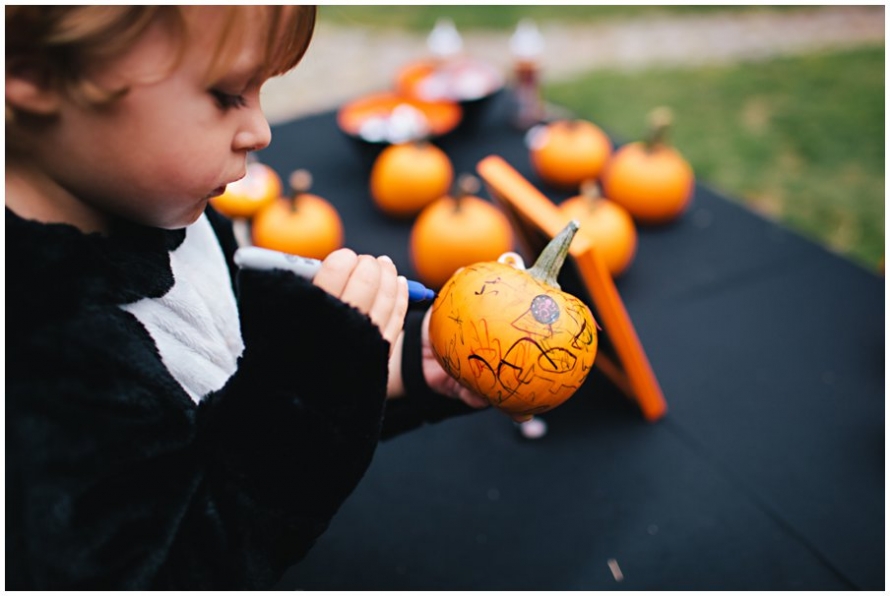 Isla was completely and totally obsessed with the pumpkin decorating. She spent the majority of her party coloring away!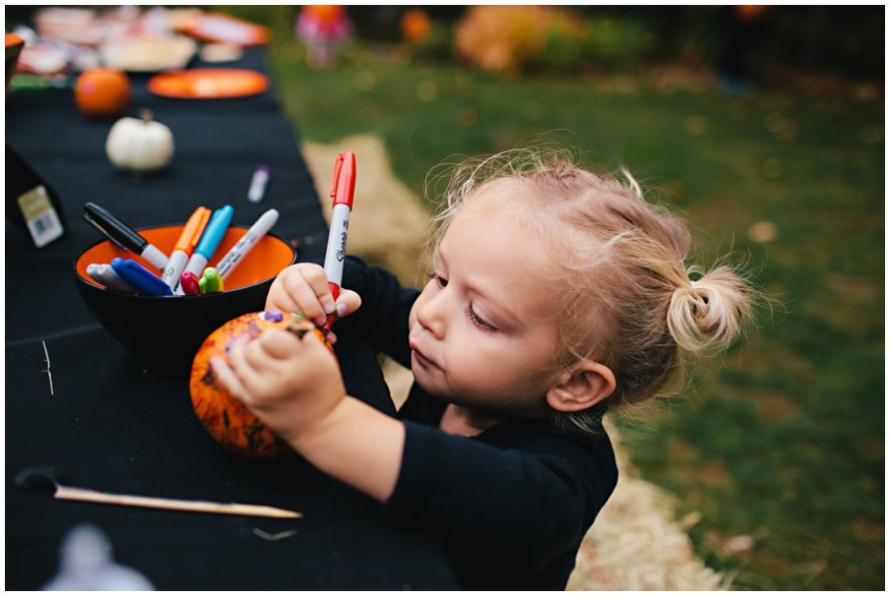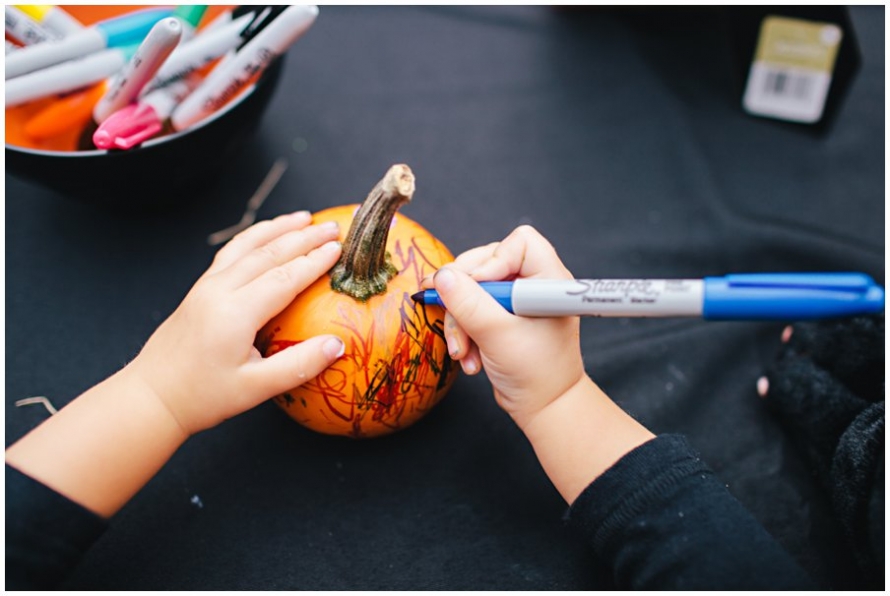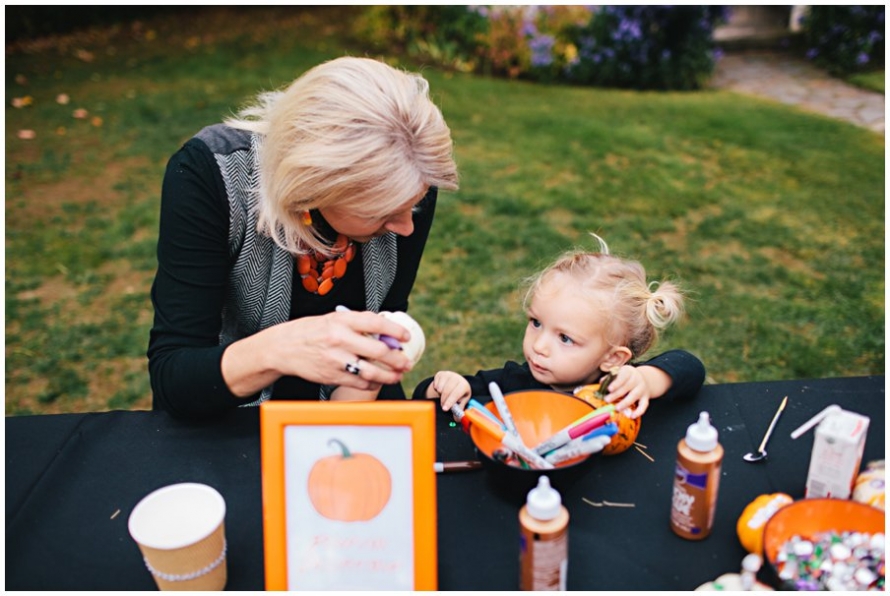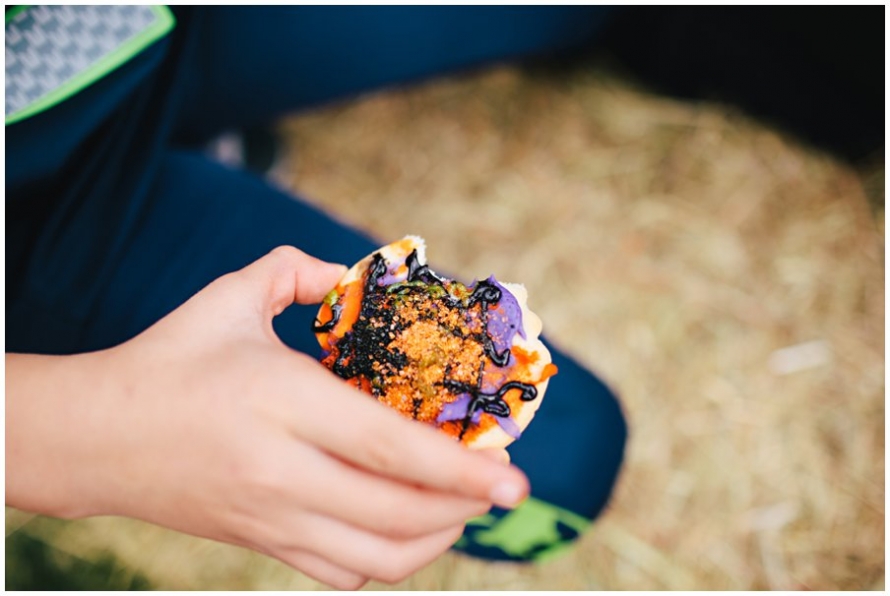 Cookie decorating (and eating) was a big hit as well.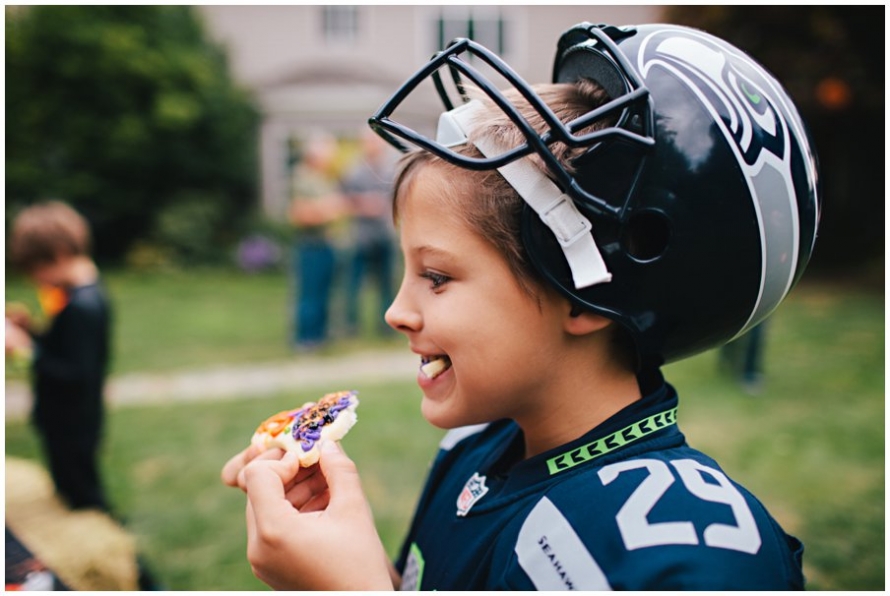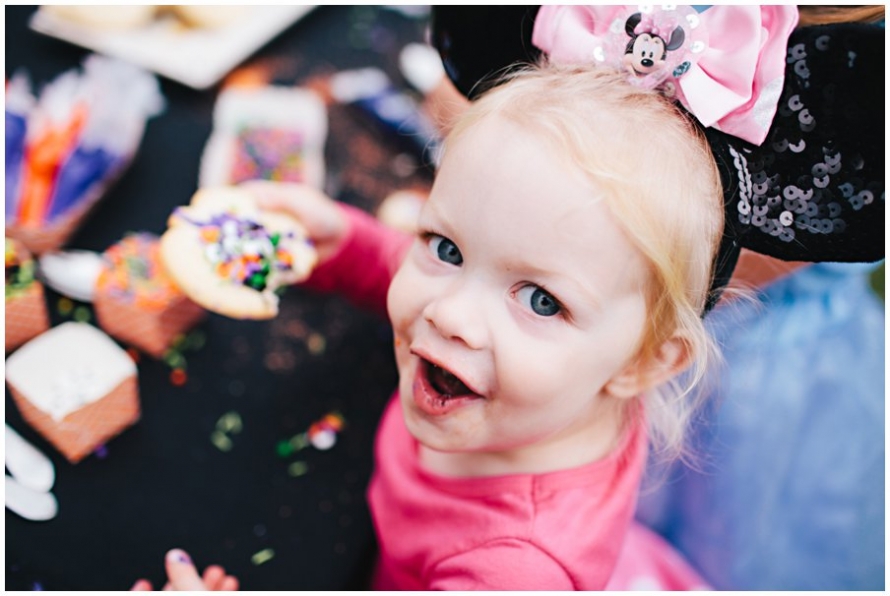 Some chose to skip the decorating all together and eat the sugar straight. Ha!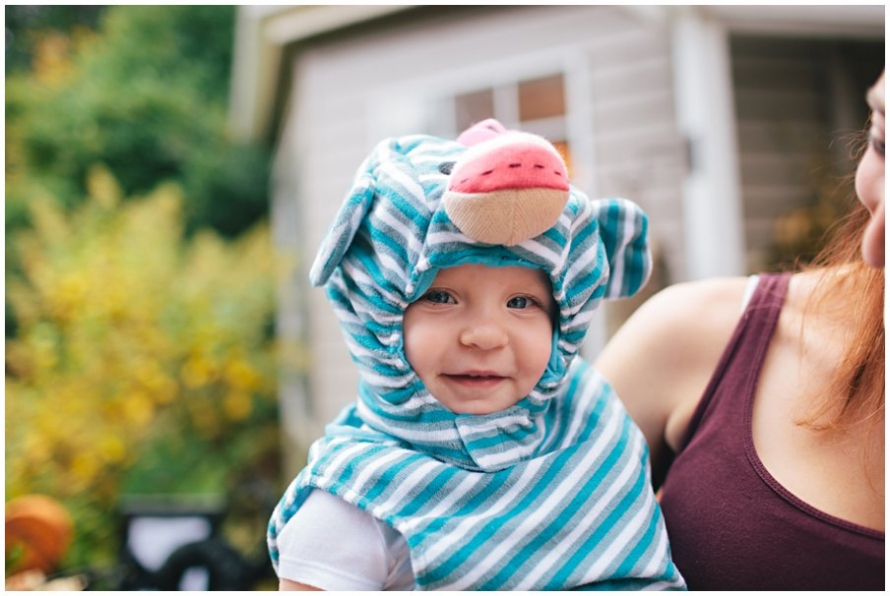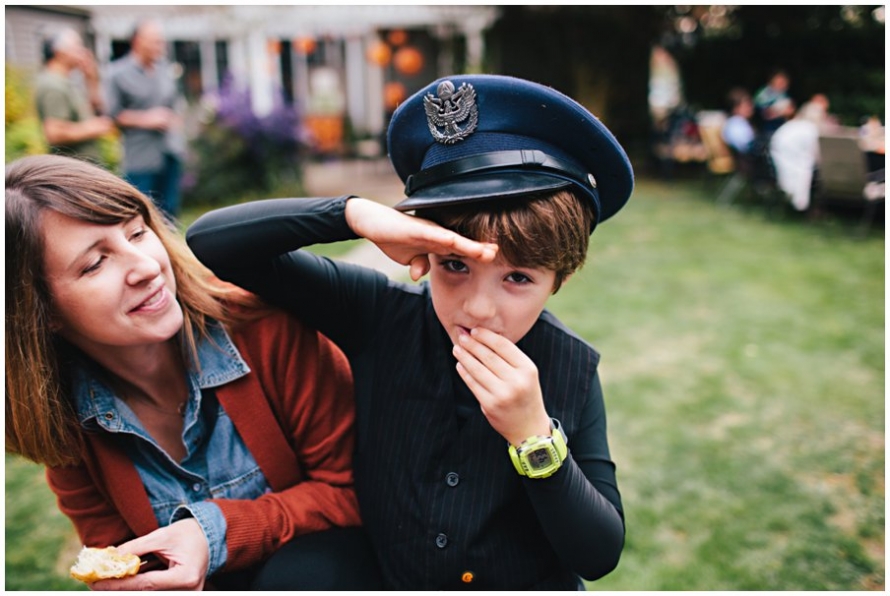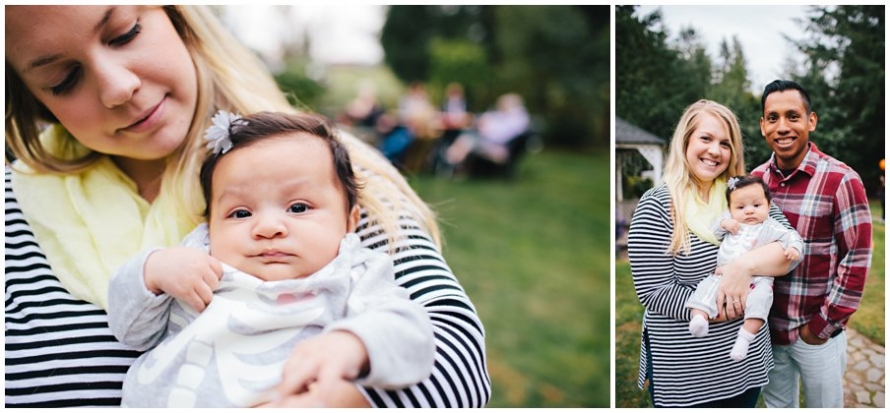 Isla has been singing Happy Birthday a lot lately, so she was absolutely thrilled when everyone started singing it to her. I will never forget seeing her little face light up!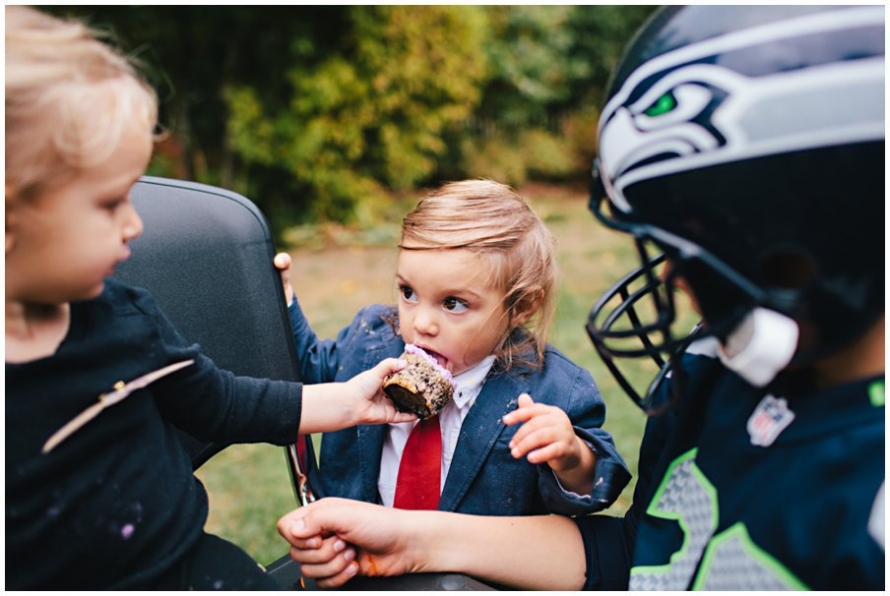 The rain started as we were opening presents, so everyone made a mad dash inside.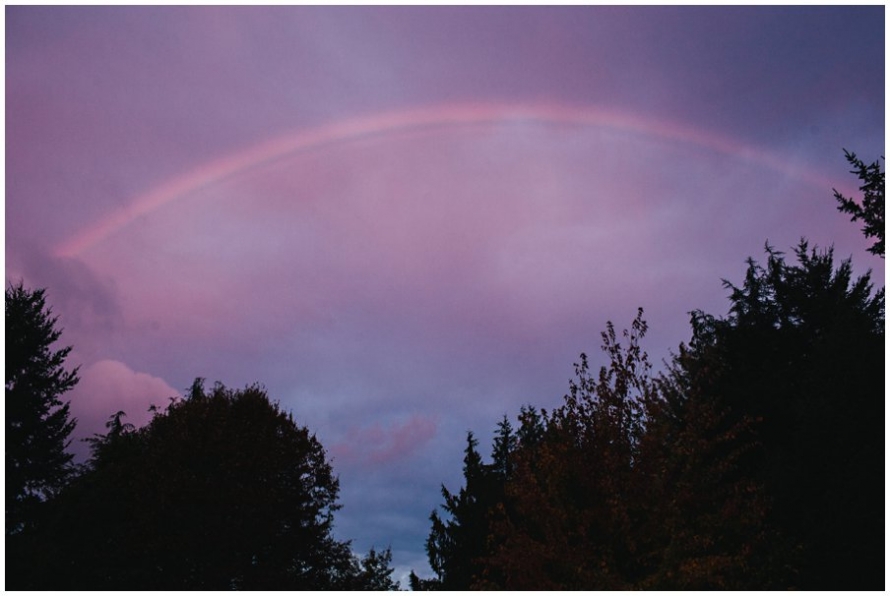 Shortly after we moved inside, this rainbow appeared! A beautiful ending to a wonderful day. Happy 2nd Birthday, Isla Grace!!!