After a few days in Saigon we headed north to Hanoi. We stayed one night in the old part of the city- a fascinating maze of narrow alleys, packed shops, and constant movement- before moving on to the quieter town of Ninh Binh.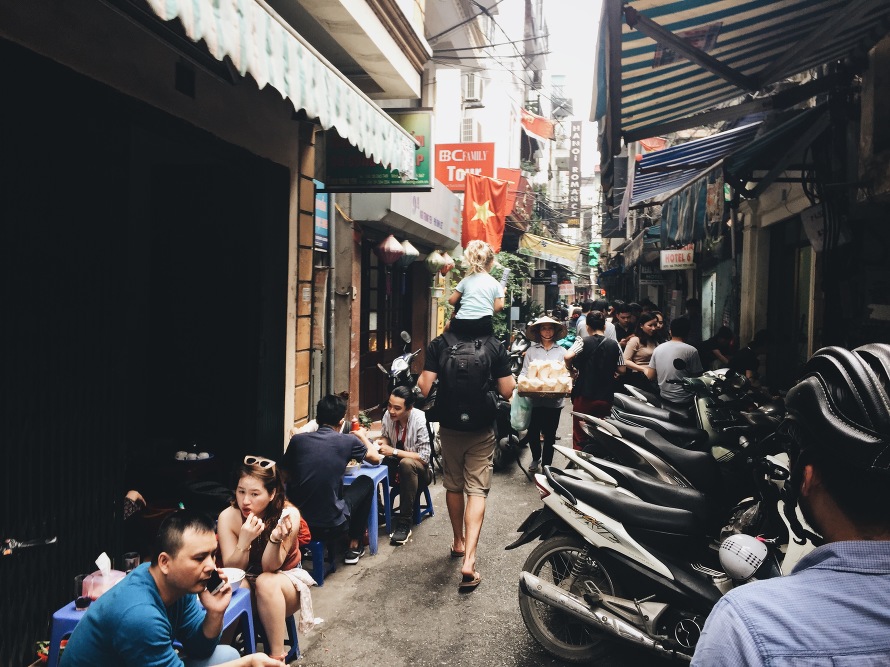 In Ninh Binh we chose to stay at Tam Coc Rice Fields Resort, a guesthouse on the outskirts of the city where we were surrounded by winding waterways, emerald rice paddies and towering karst mountains.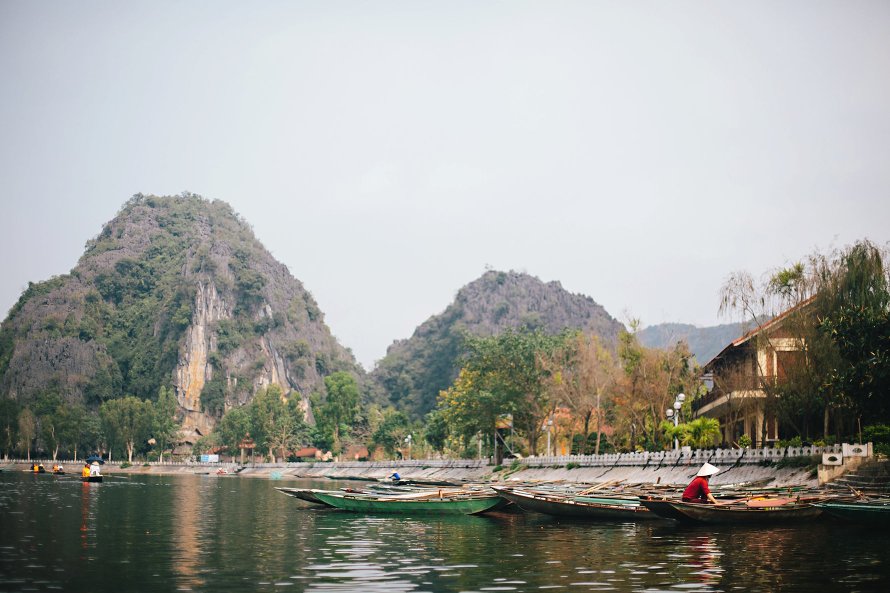 During our first full day in Ninh Binh we took a boat tour on the Ngo Dong River and floated past verdant rice paddies and through three mountain caves.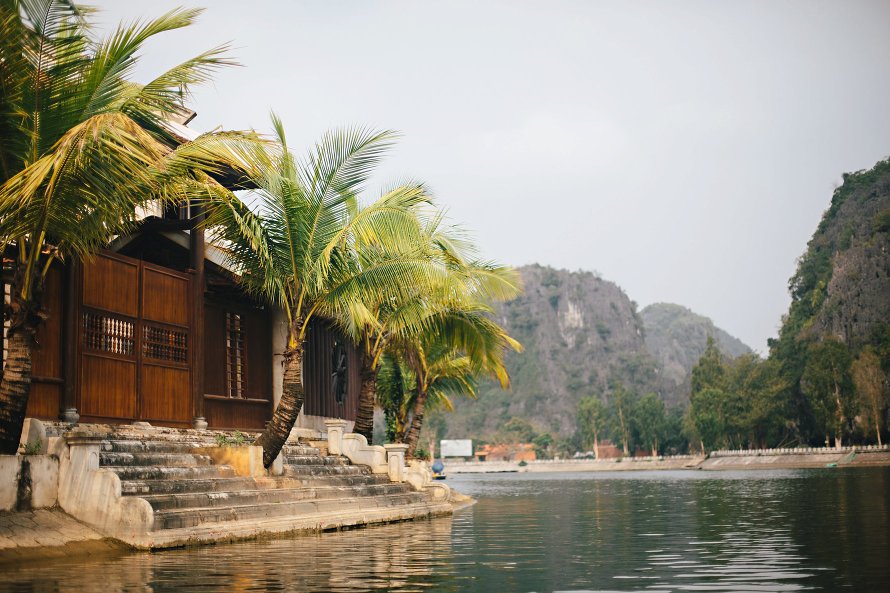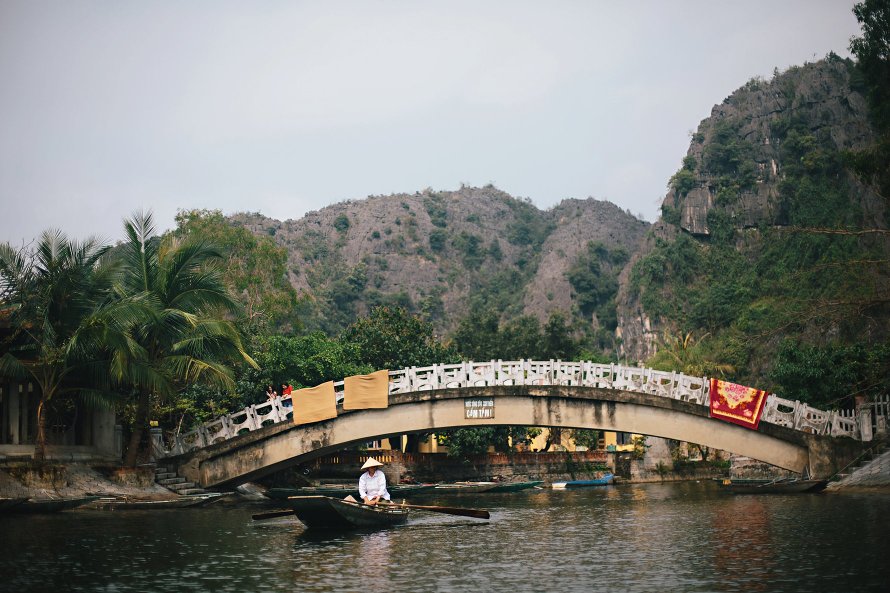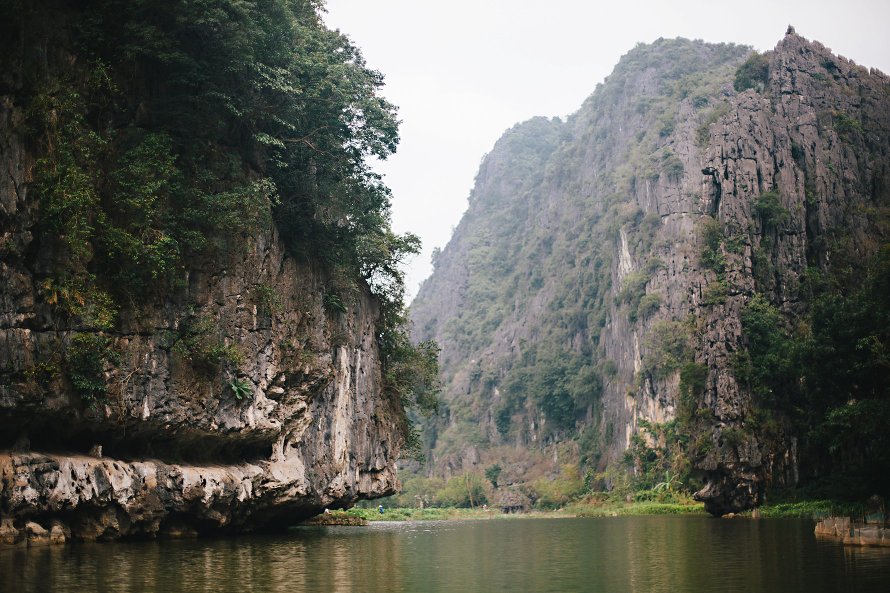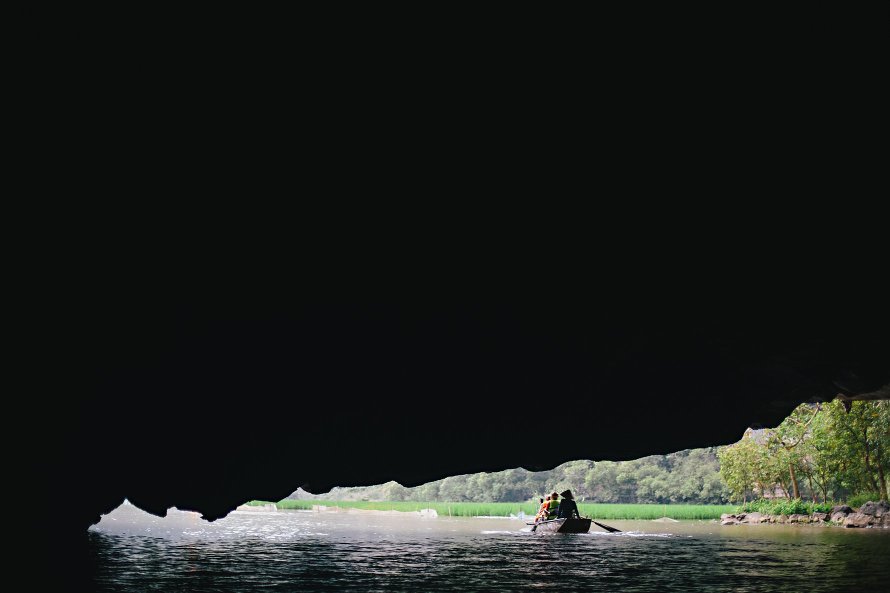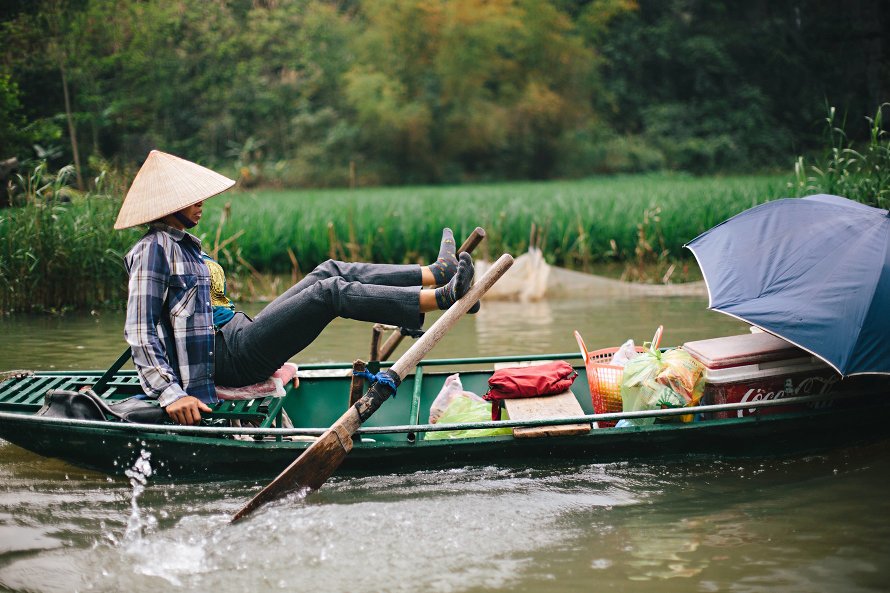 The guides used their feet to control the paddles (this was the first we had ever seen of this!), and we were totally impressed with their strength and dexterity.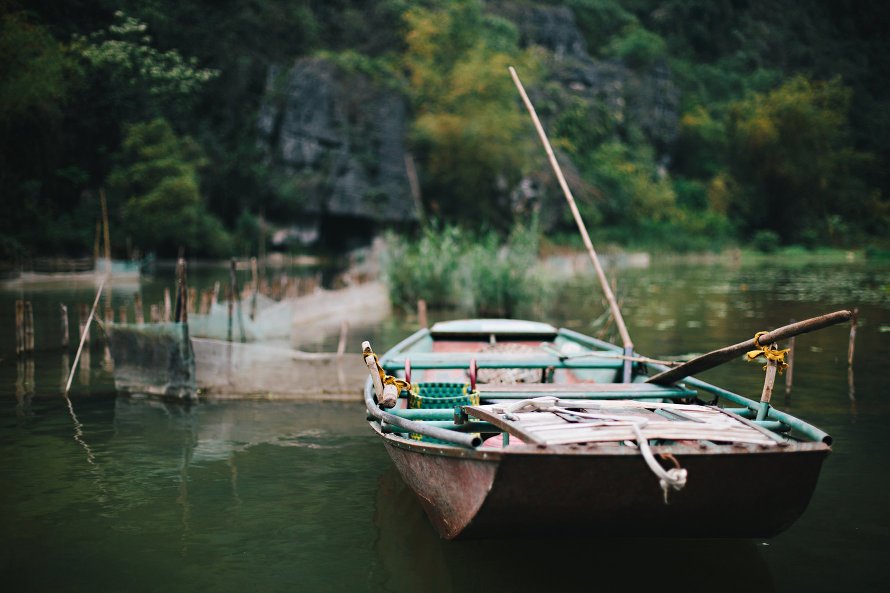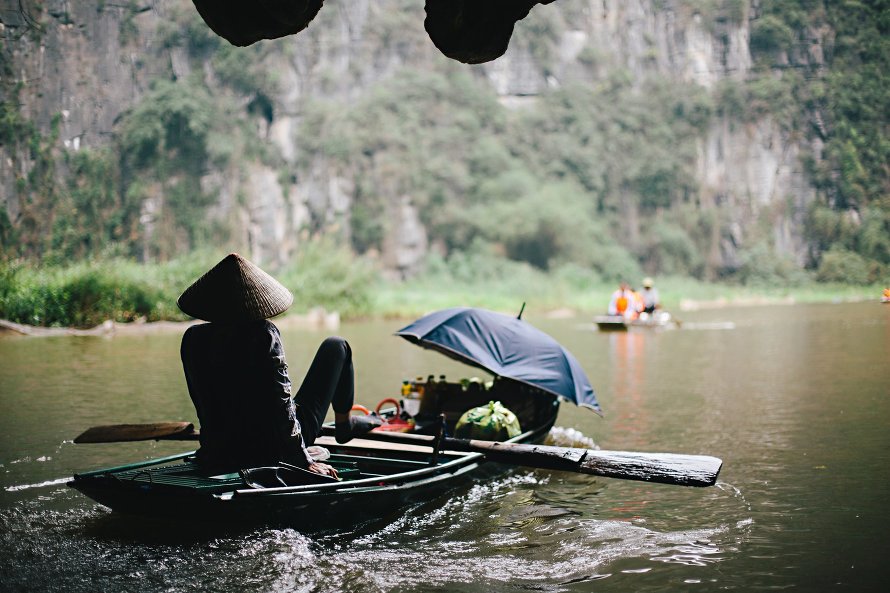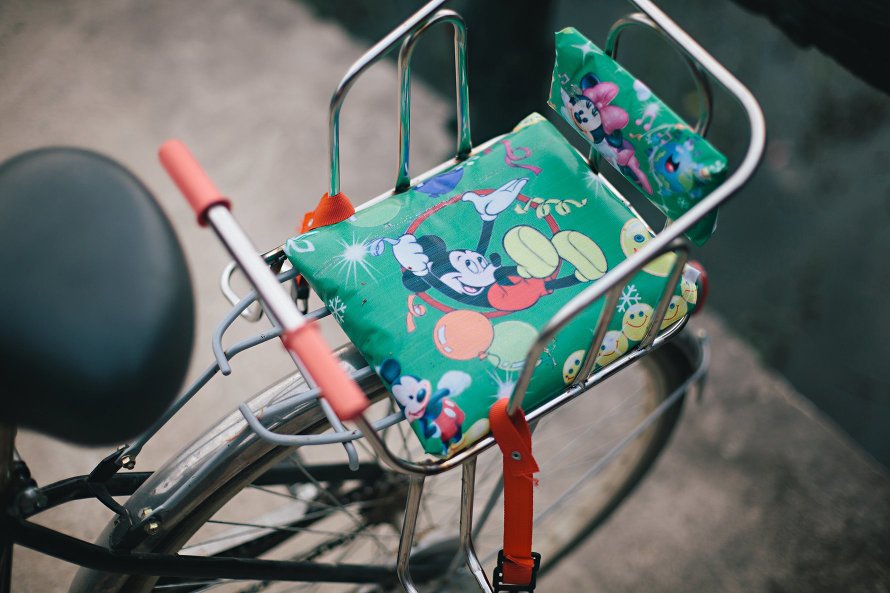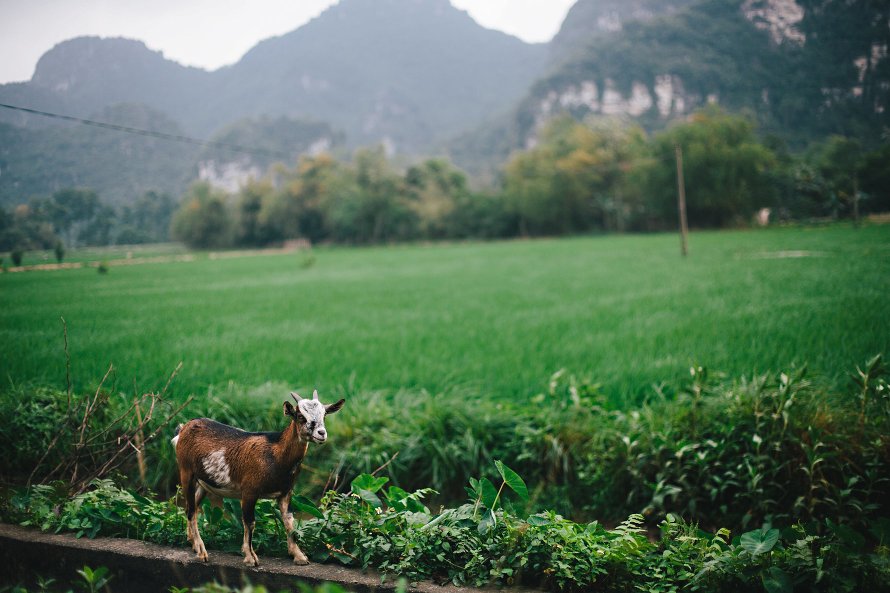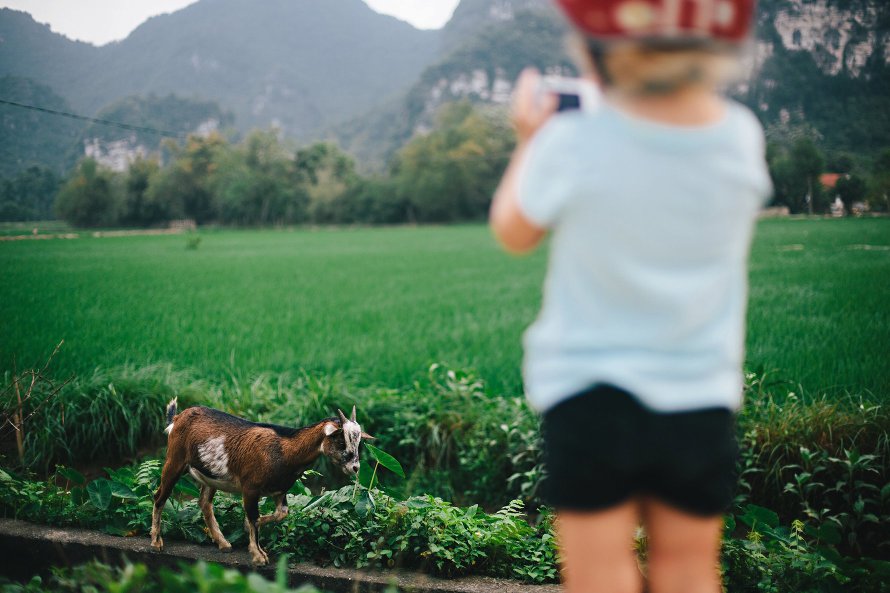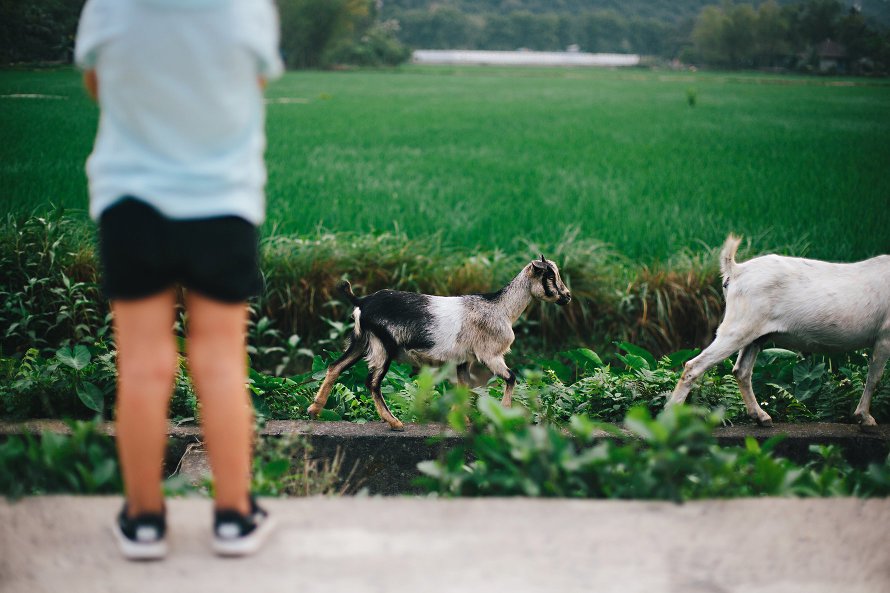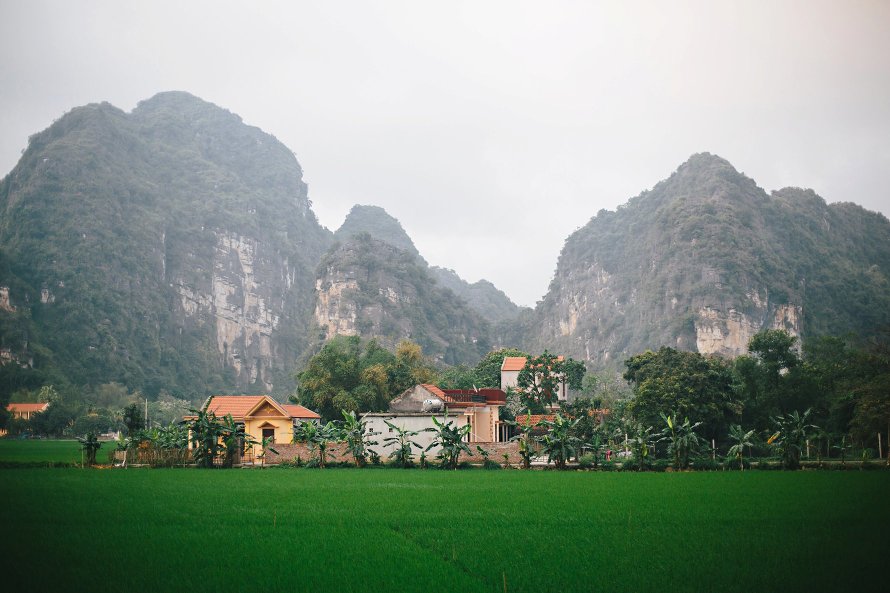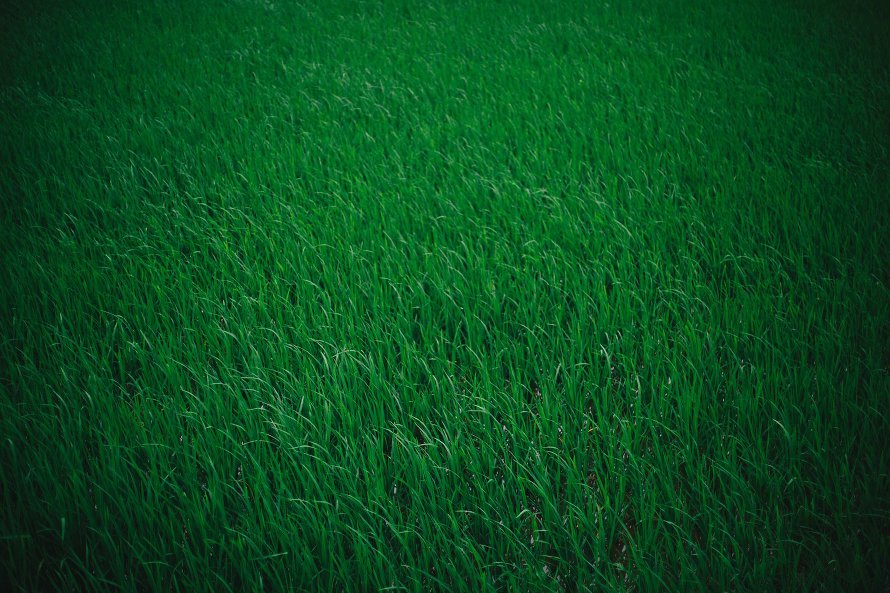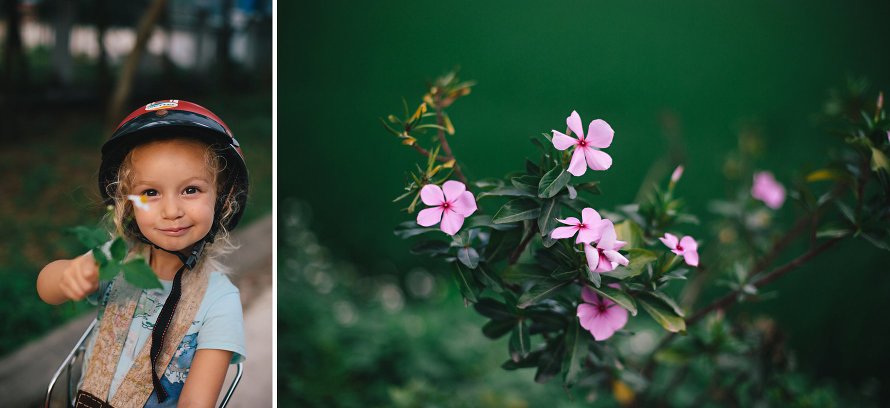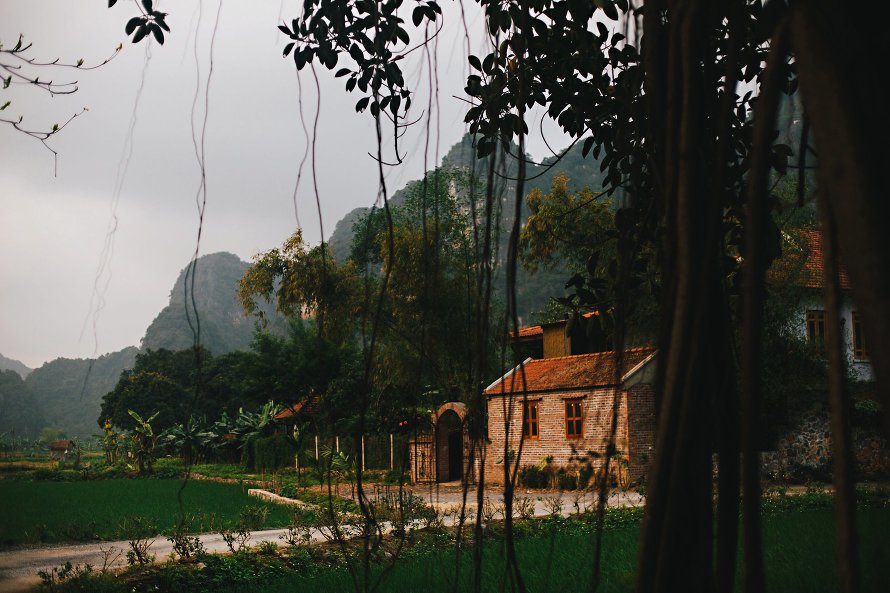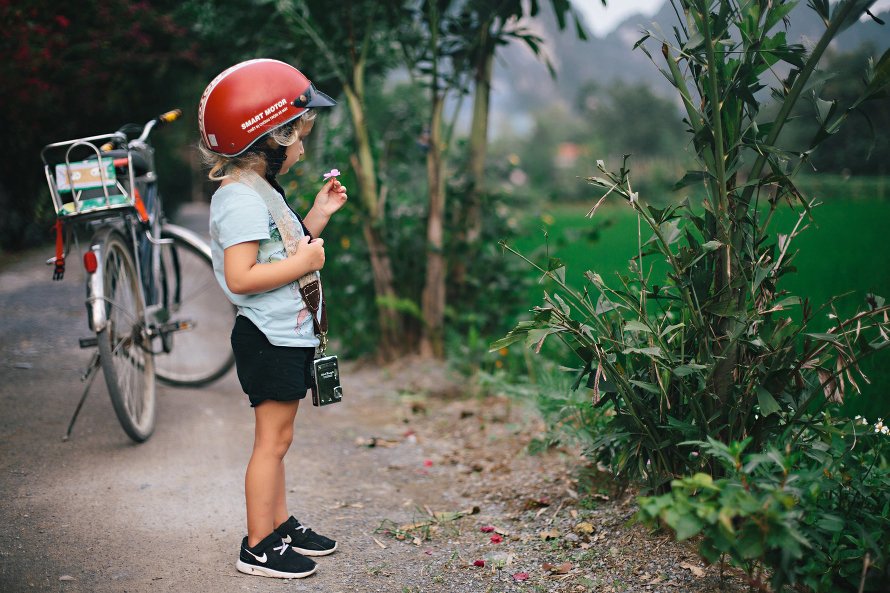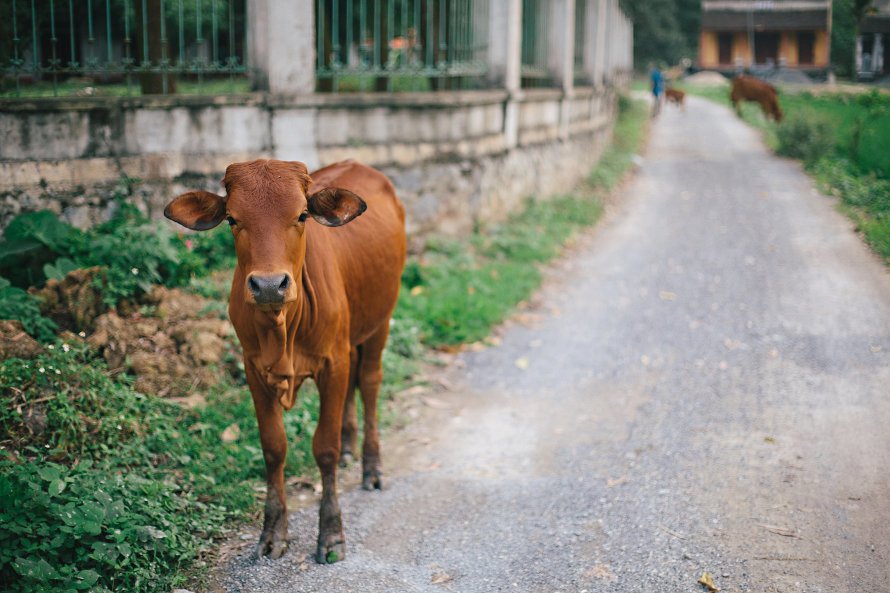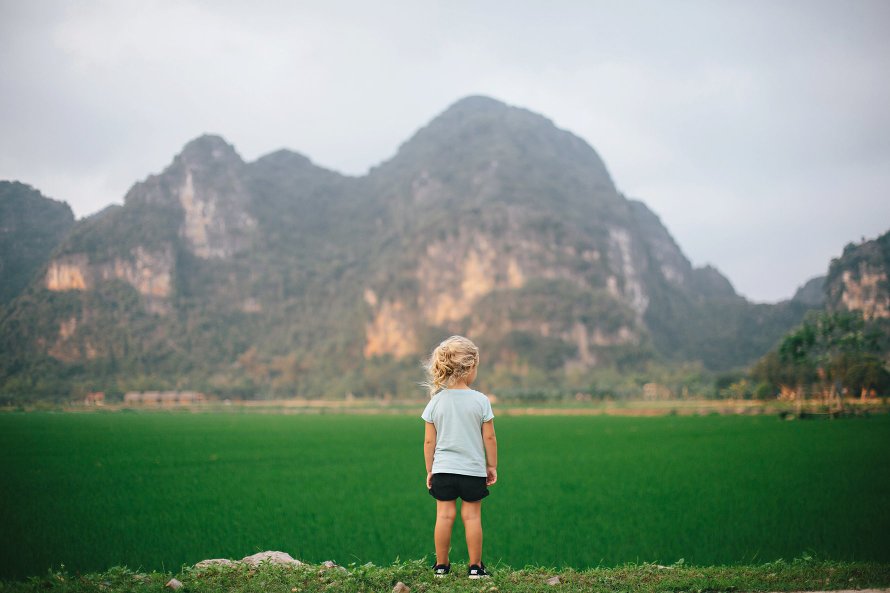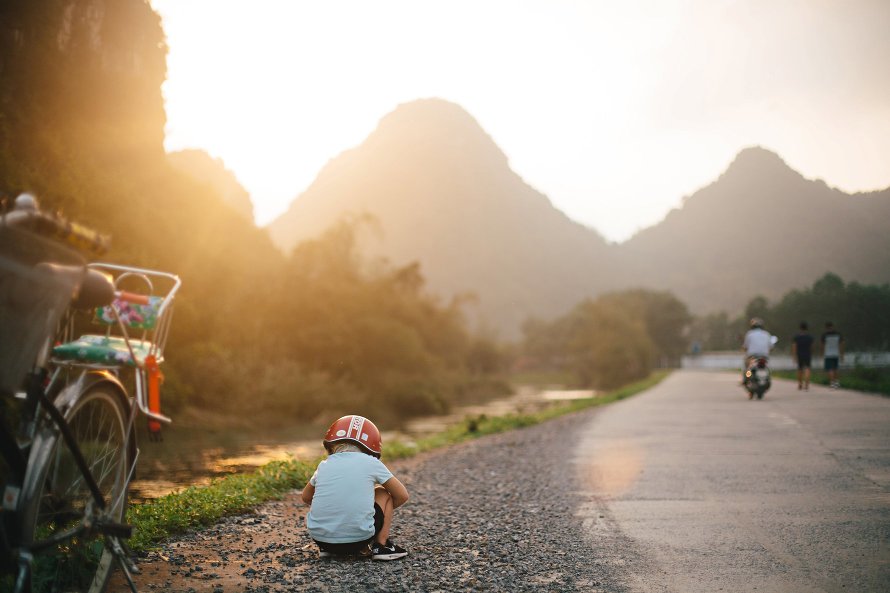 This is the point in our trip where things really took a downward turn. We have traveled all over the world for the past 10 years without much more than a scratch. During this 10 week trip we were hit with one doozy after another- morning sickness, strep throat, intestinal troubles, Isla biting through her lip- and then the bike accident that occurred shortly after this photo was taken. Isla's foot got caught in the back wheel of the bicycle, causing the bike to come to a screeching halt. Her shoe was ripped off, along with the majority of the skin on her heel (just a paper-thin layer remained covering her Achilles) and she had a terrible sprain. There is absolutely nothing worse in the world than witnessing your child suffer. The hotel staff was amazingly helpful and they rushed us to two local hospitals to seek help. The hospitals were filthy and care was very, very limited, so first thing the next morning we took Isla to Hanoi to visit an international medical clinic. We spent the remainder of our stay in Hanoi holed up in our hotel room watching movies, crafting, and doing everything we could to keep Isla still and comfortable. She and I only left the hotel room only for doctor visits until we flew back to Dubai. It's a very long story, but now, 7 doctors later (including 4 orthopedic surgeons), countless trips to hospitals, weeks in a splint, lots of physical therapy, and an unbelievable amount of strength from our girl, she has recovered from this terrible injury and is walking again like nothing ever happened! Only a knot of scar tissue remains on the back of her heal to remind us of this whole ordeal.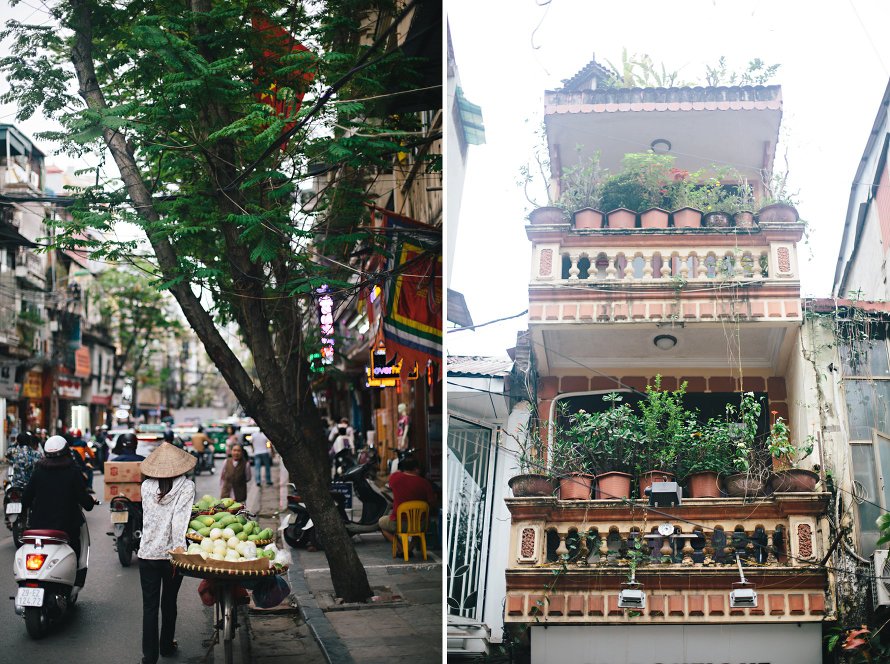 During our stay in Hanoi Isaac would venture out during the day to search out meals and stretch his legs a bit. The only glimpses I got of the city were through a few photos he took on one of his walks. We'll definitely need to go back!