Happy Father's Day to our favorite Daddo in the world!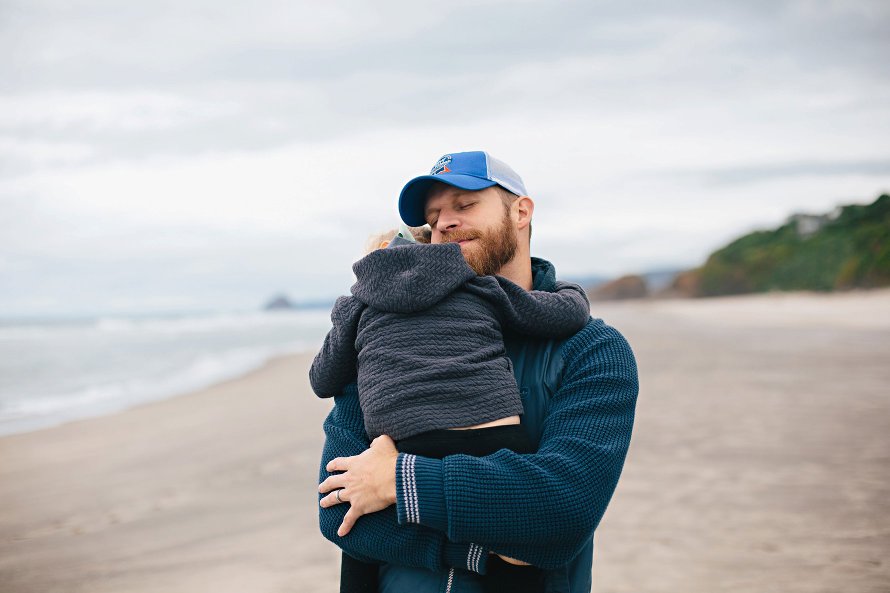 While we do all we can to ensure we are expressing our love and appreciation for you daily, it is so fun to have an opportunity to celebrate you and all your wonderfulness! You are really, truly one incredible Daddo. Parenting alongside you is one of the happiest adventures of my life, and my heart nearly beats right out of my chest as I sit reflecting on the incredible qualities you are teaching our sweet child (soon to be children!) through your words and actions.
I've said it before and I'll say it again, when I think about you, the very first thing that comes to my mind is your incredible heart. All your actions are led by love and that is so admirable. You are an amazing model of kindness to everyone around you, regardless of how you are being treated. Every single day your giving heart shows through, but I think one of the very best examples was during our recent 10 week adventure abroad. I hate to say it, but when I think back to that experience, the very first thing that comes to my mind was how hard it was. My morning sickness was intense- the unending nausea and exhaustion were downright miserable. The really special thing, however, is that as soon as I begin to relive those difficult moments, they are immediately followed by the warmest, fuzziest memories of how wonderfully you cared for me. All of those yucky feelings are washed over and replaced by the most powerful appreciation for you and how deeply you love me, and how deeply you love our children. I will never be able to thank you enough for your support during those weeks.
Along those same lines, I am absolutely in awe of your selflessness and seemingly endless supply of patience. How do you do it? Seriously?! Whether it be running 3 miles through the chaotic streets of Hanoi to pick up the one food item your pregnant, morning-sickness-plagued wife can stomach or simply going to fetch Isla's water bottle from downstairs at bedtime every night (why is it so hard for us to remember to bring that to her room?!)- thank you for all you do for us to show you care and to make our lives a little easier and a lot more enjoyable!
You really do bring a lot of fun into our lives through your playfulness and sense of humor. I know I sometimes roll my eyes at your jokes and goofy antics, but I really love them all. No one can get Isla to giggle the way you do. I love listening to you "make her babies talk" for her and how you give her stuffed animals those high-pitched, silly voices- even in public! The conversations you two share during those times are the sweetest, and I have no doubt you are creating memories Isla will cherish forever.
Watching you play with Isla might be my very favorite thing in the world. I love the bond you two share, the way she calls you Daddo, how her tiny little arms wrap around your neck when you carry her, how she eagerly looks forward to the "fumi" you make her each morning, how she loves nothing more than to "westle" and play soccer with you. I cannot even begin to imagine how my heart will handle the love I feel when seeing you with both our children. It is still hard for me to wrap my mind around the fact that we have another sweet babe on the way, but I know without a doubt that watching you with our son is going to be nothing short of incredible. He isn't even earthside yet and you are already investing so much in him. I love how he already knows and responds to your voice with his kicks. I cannot wait to see him in your arms for the first time.
Thank you, thank you, thank you, Isaac, for being the most amazing partner and Daddo we could ever ask for. We love you SO much! Happy Father's Day!