After our stay in DaNang we made the last minute decision (as in literally 2 hours before our flight was supposed to leave for Hanoi) to continue adventuring with our friends by joining them down in Saigon. It might have been one of our most spontaneous travel decisions to date.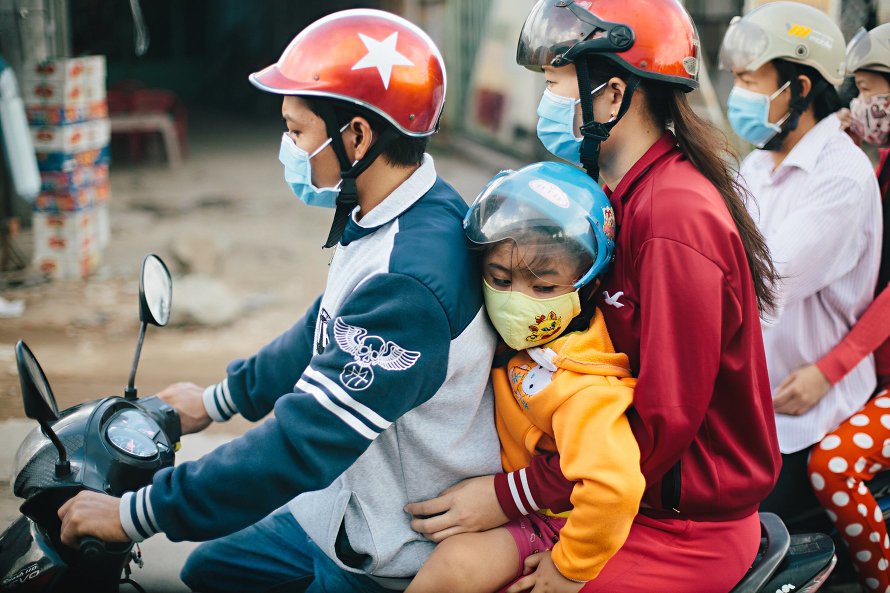 Vietnam is home to many motorbikes- over 45 million are registered in the country! It was fascinating to see how families arranged themselves.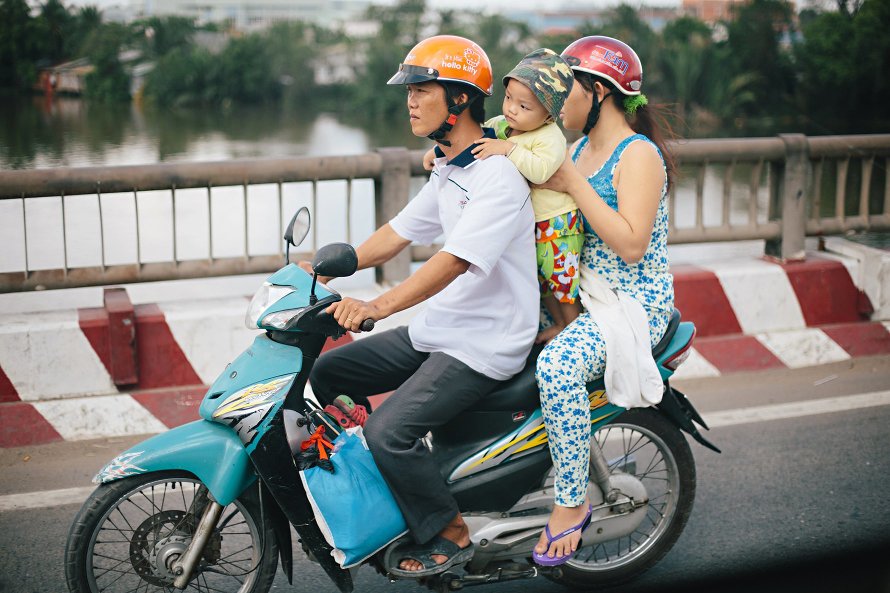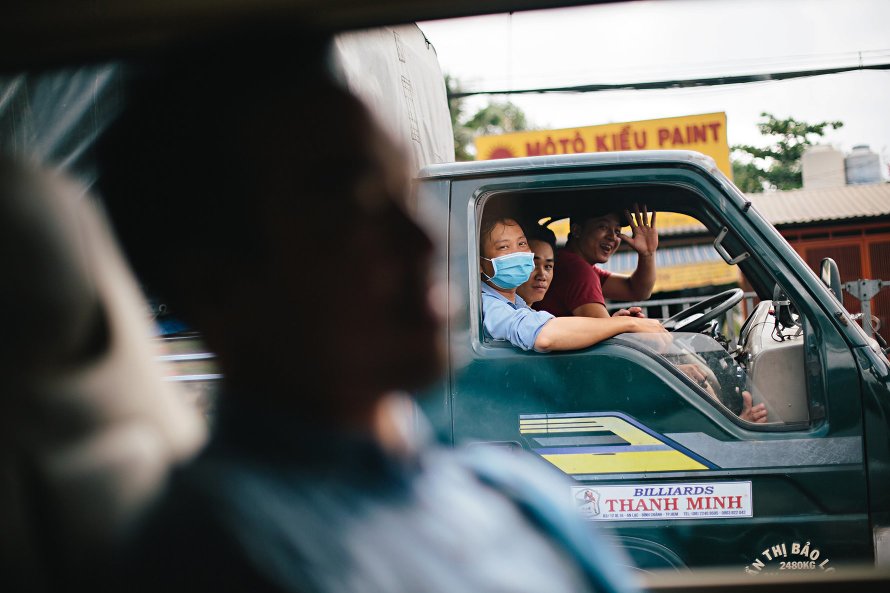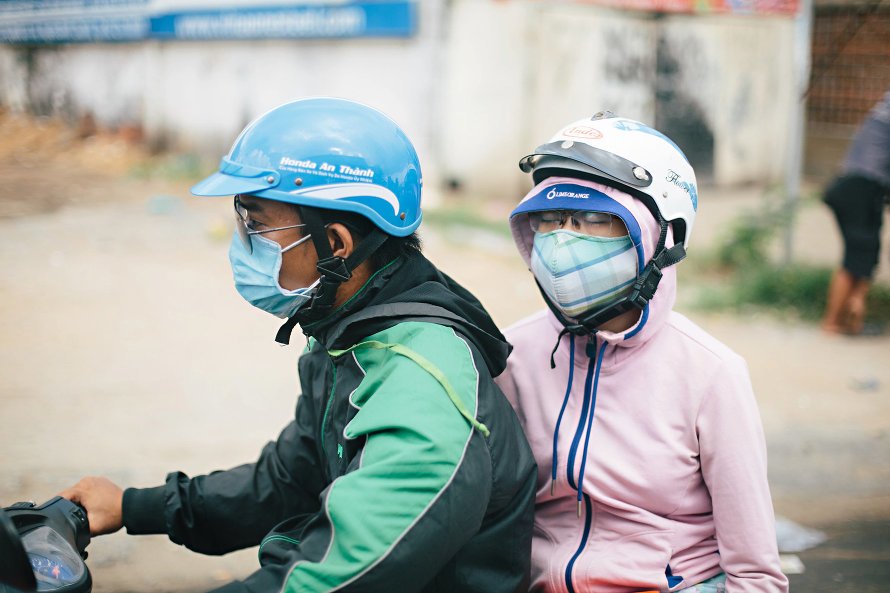 We couldn't believe how many people we saw dozing on the backs of moving motor bikes!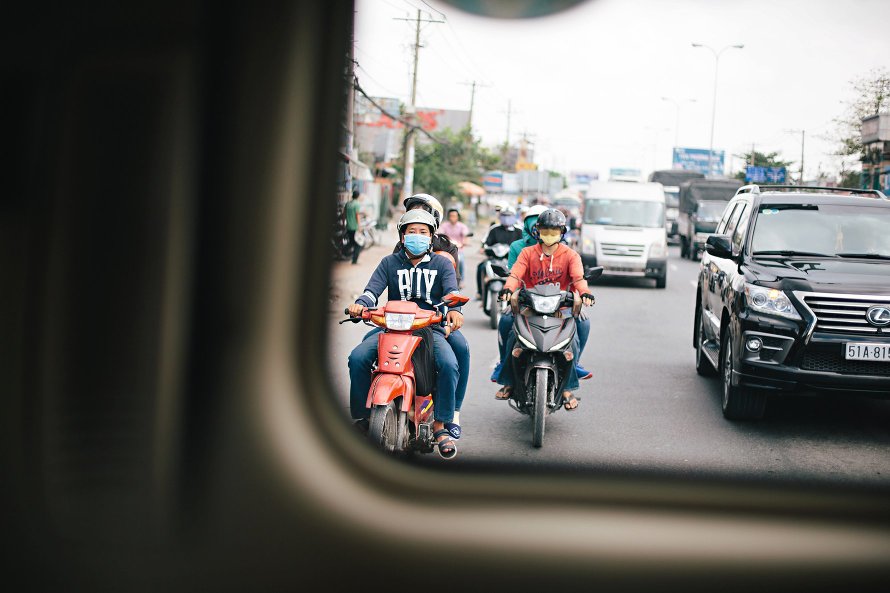 During our first day in Saigon we took a wonderful boat tour through the Mekong Delta.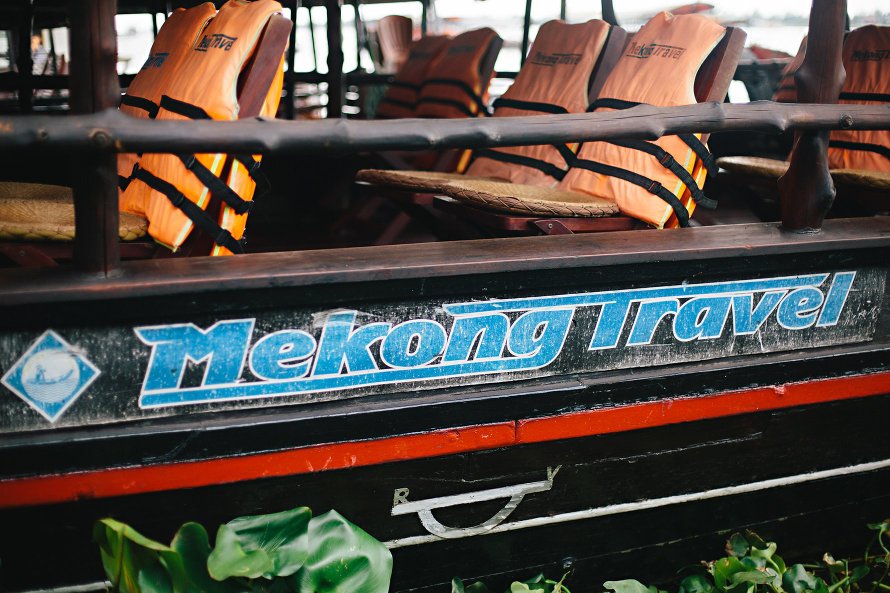 Fresh fruit was served on the boat and Isla consumed more dragon fruit than everyone else altogether!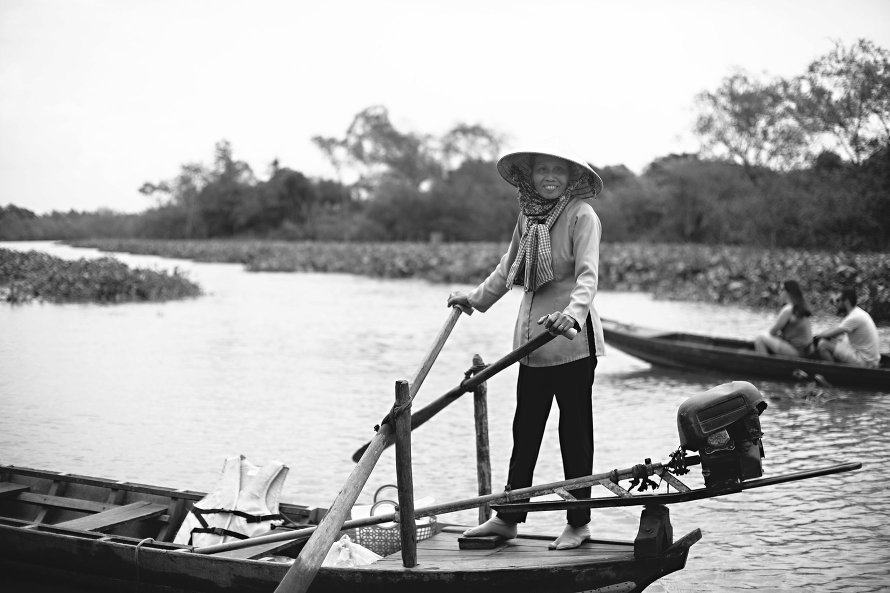 At one point in the tour we transferred to small paddle boats to explore the narrow channels of the delta.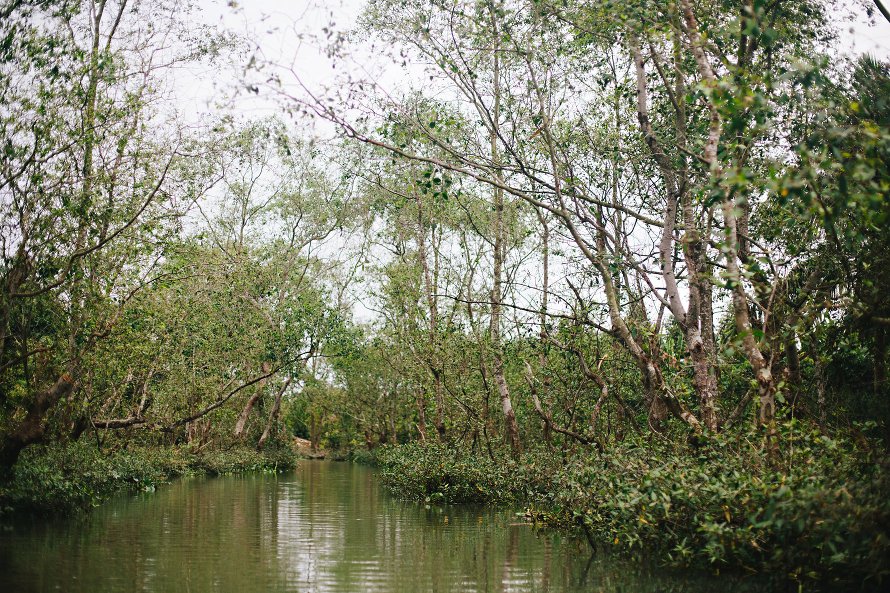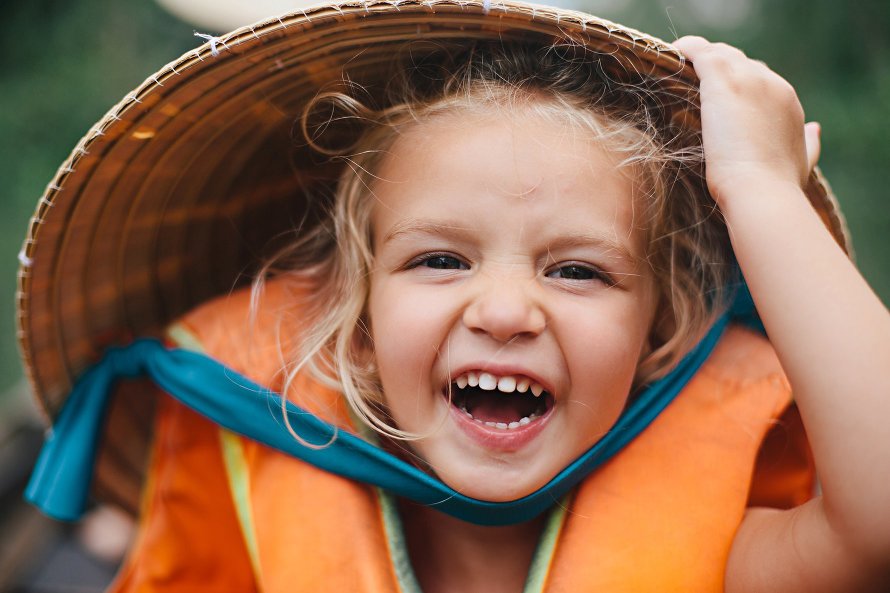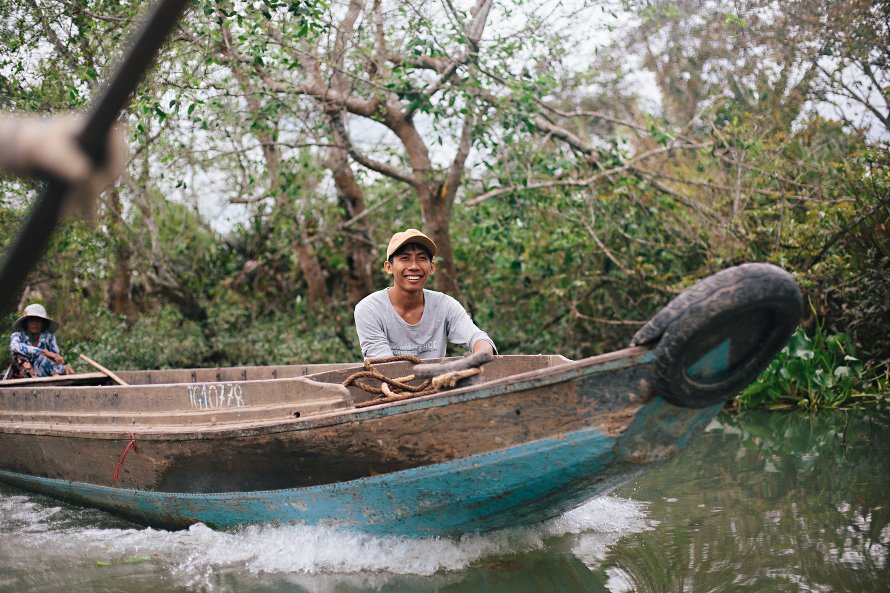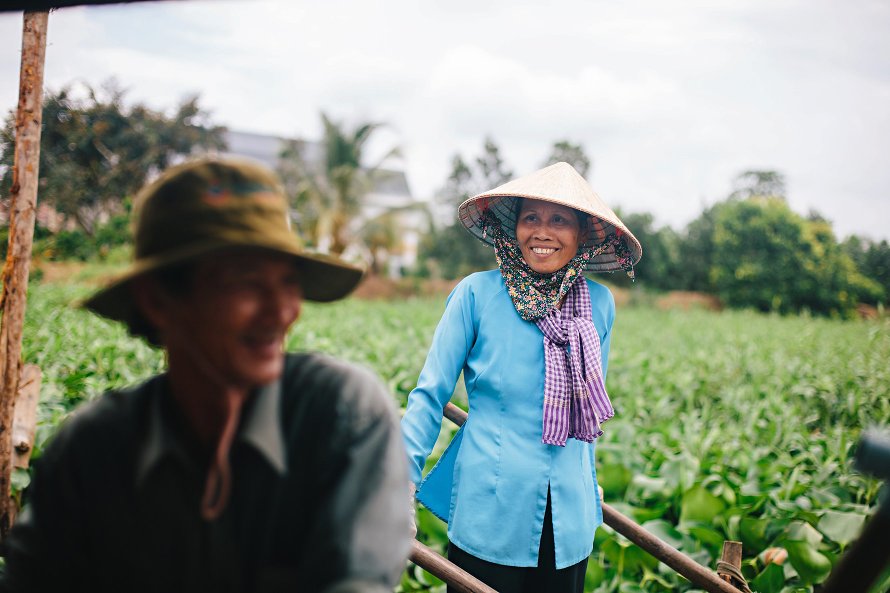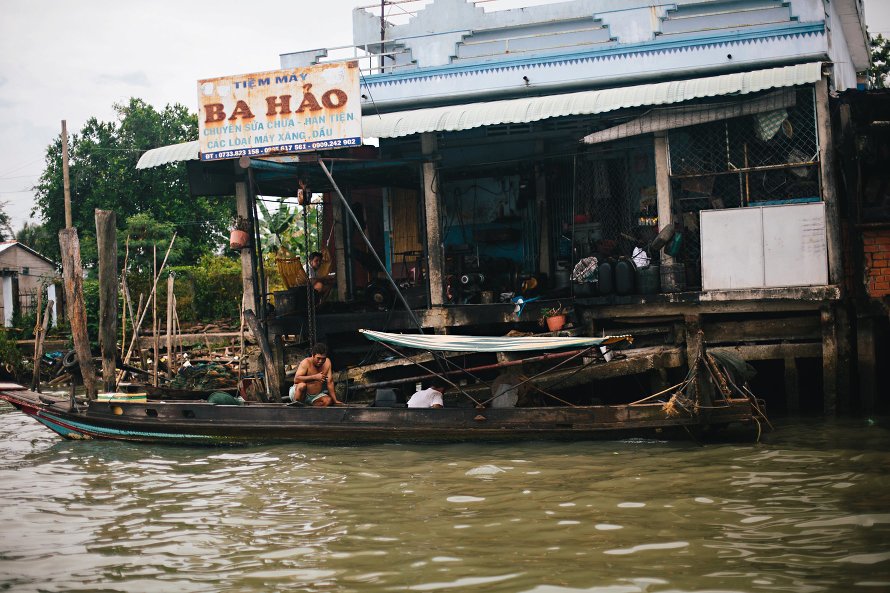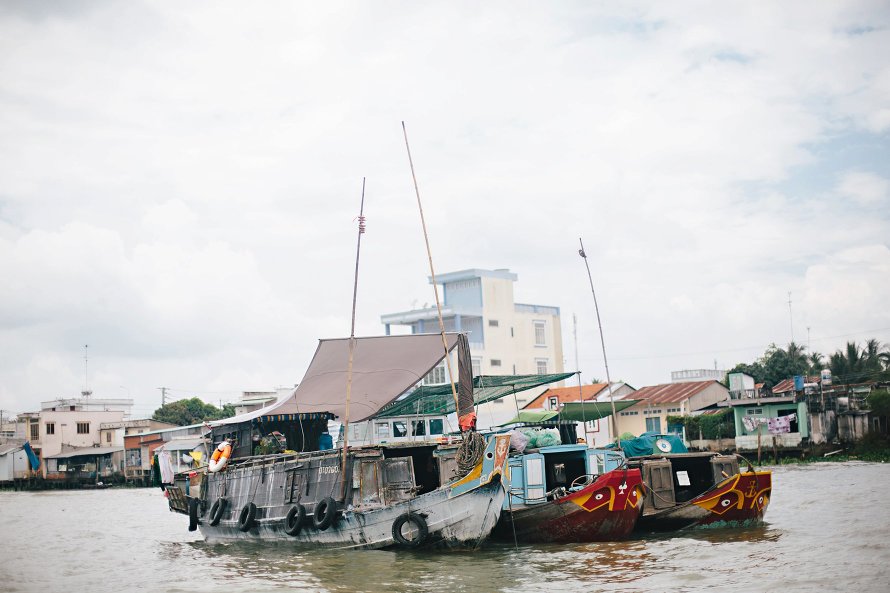 Many of the boats have eyes painted on the bows because they are believed to have souls of their own. The shape of the eyes varies based upon the different cultural influences of each region. The boats in the north have narrower eyes, while the boats in the south have rounder eyes.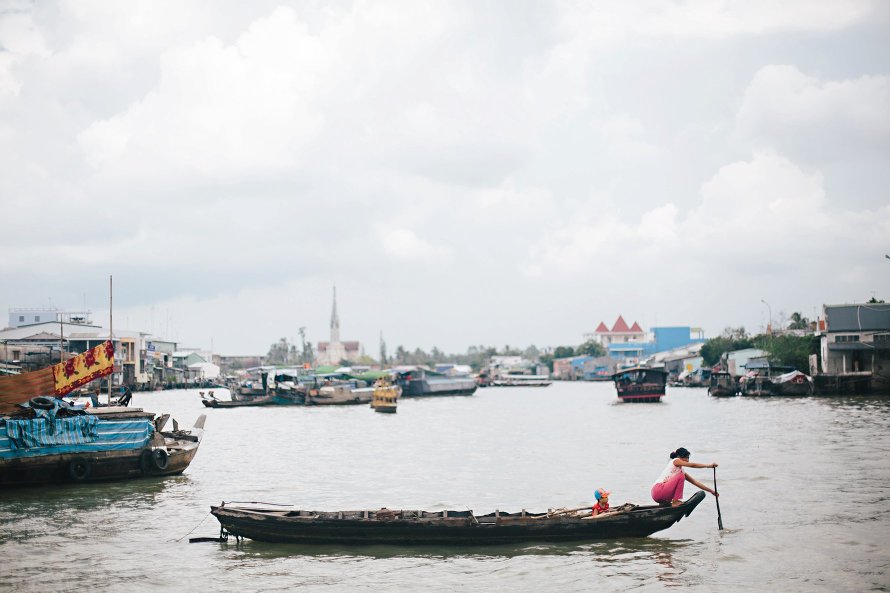 Isla practicing her big sister skills with Elise!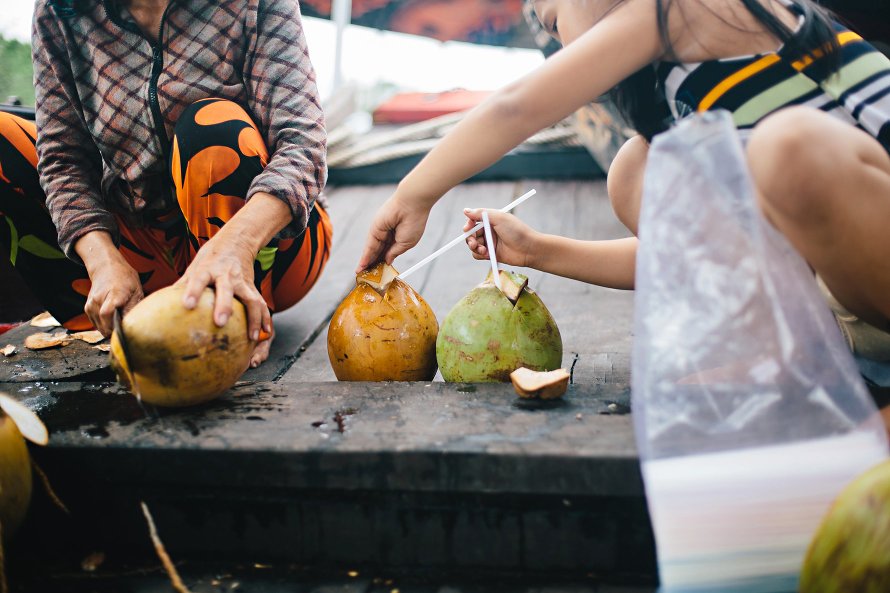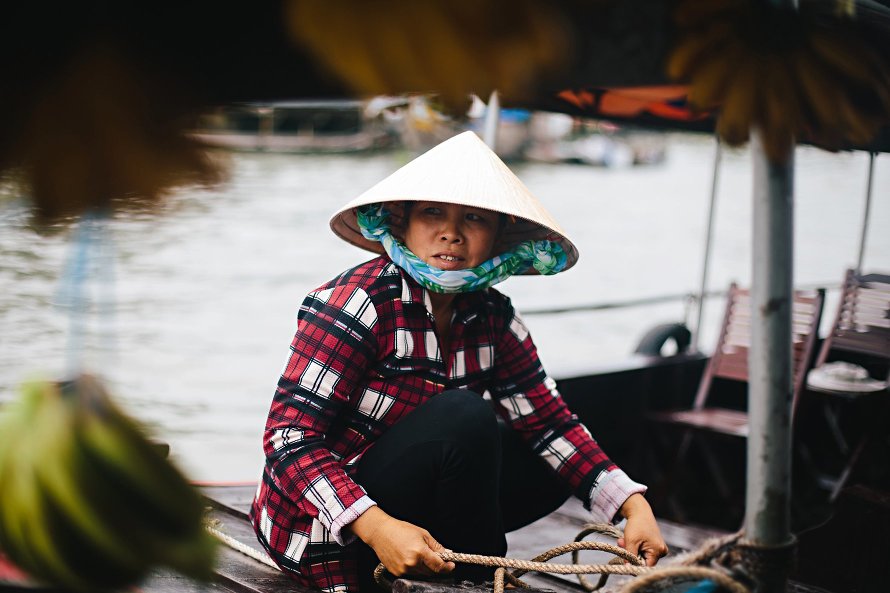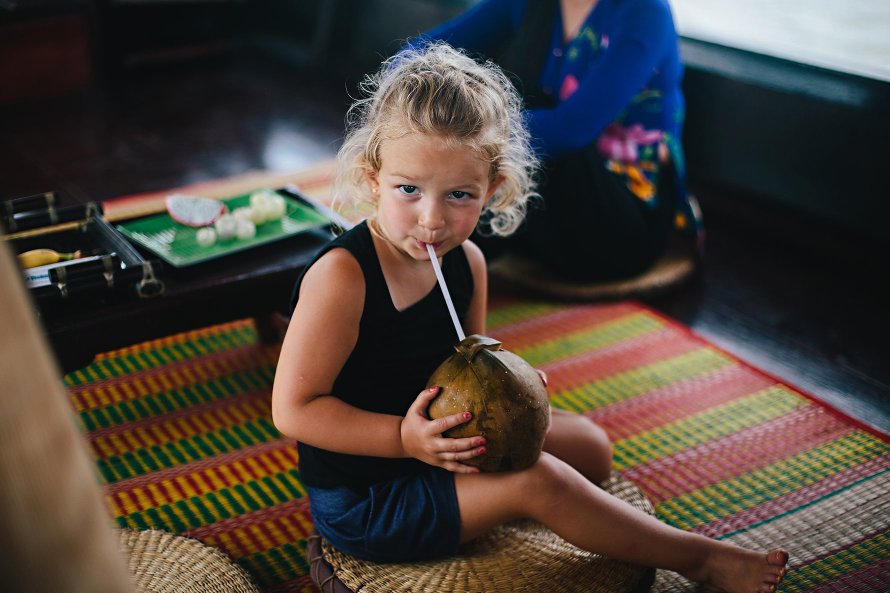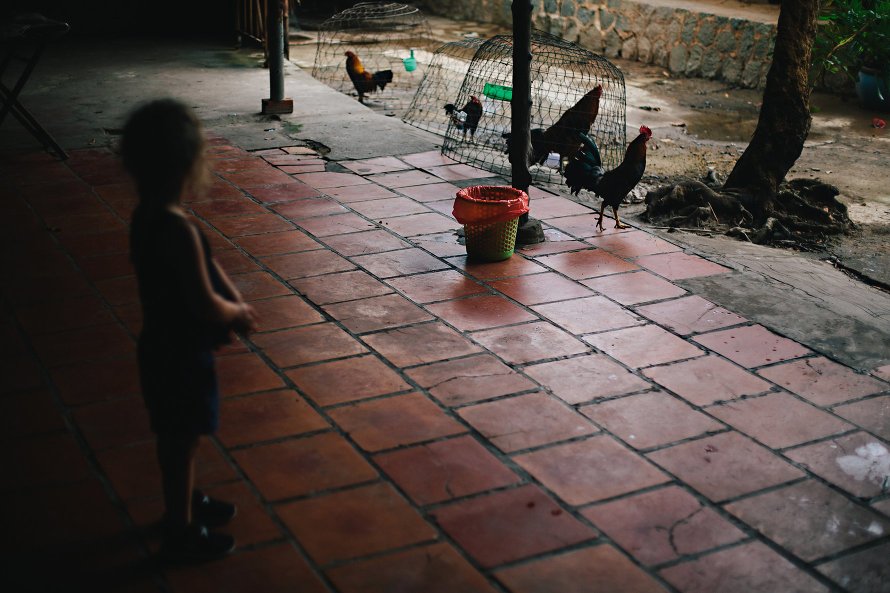 We made a one stop to learn all about the production of rice paper and other rice treats. It was a fascinating process and there were numerous tasty treats to sample.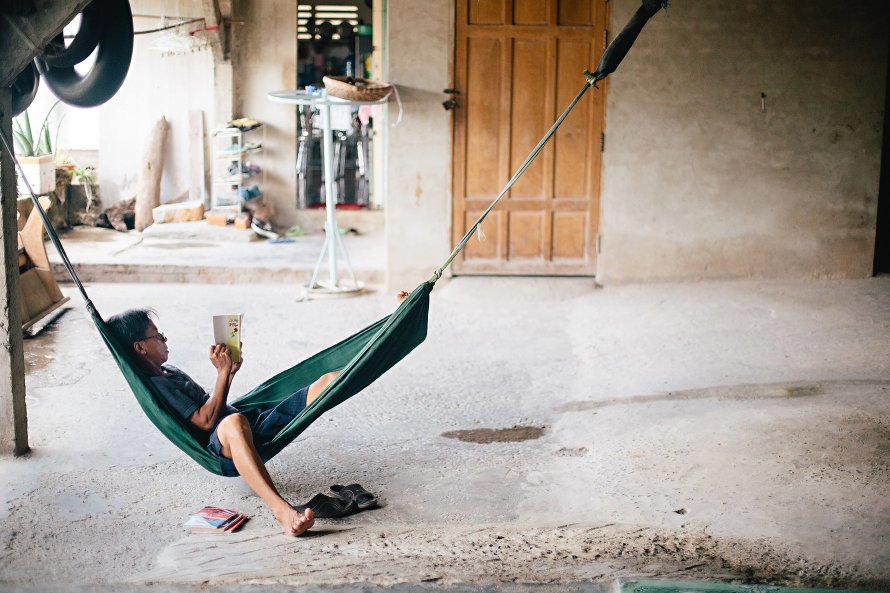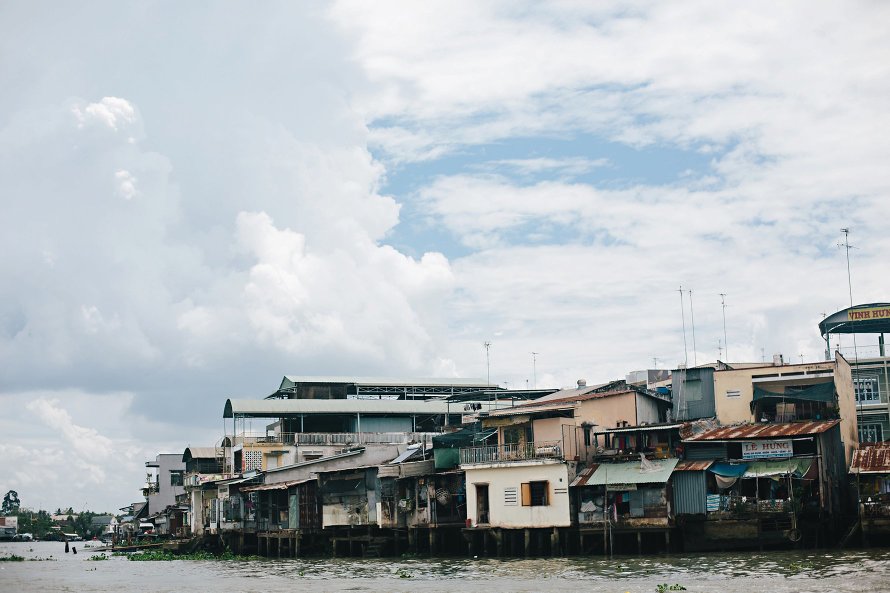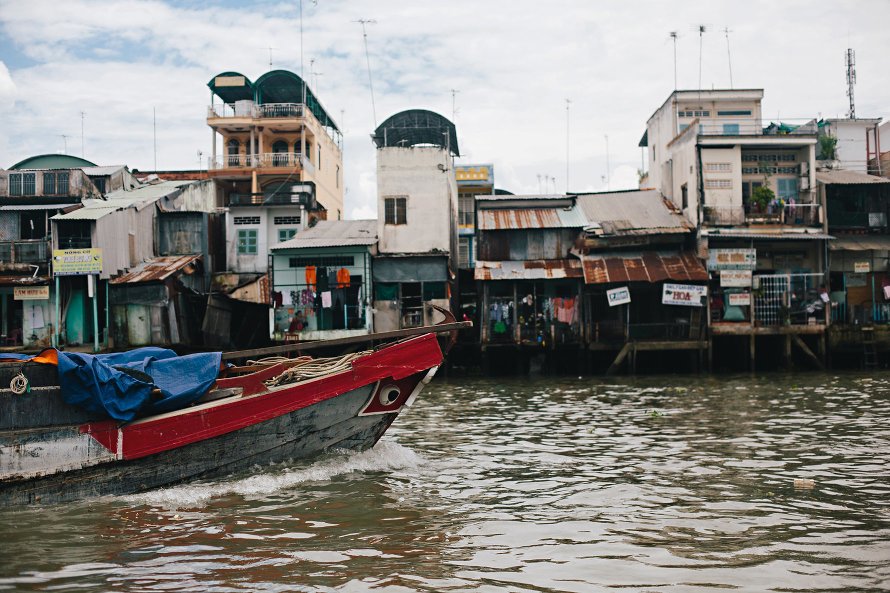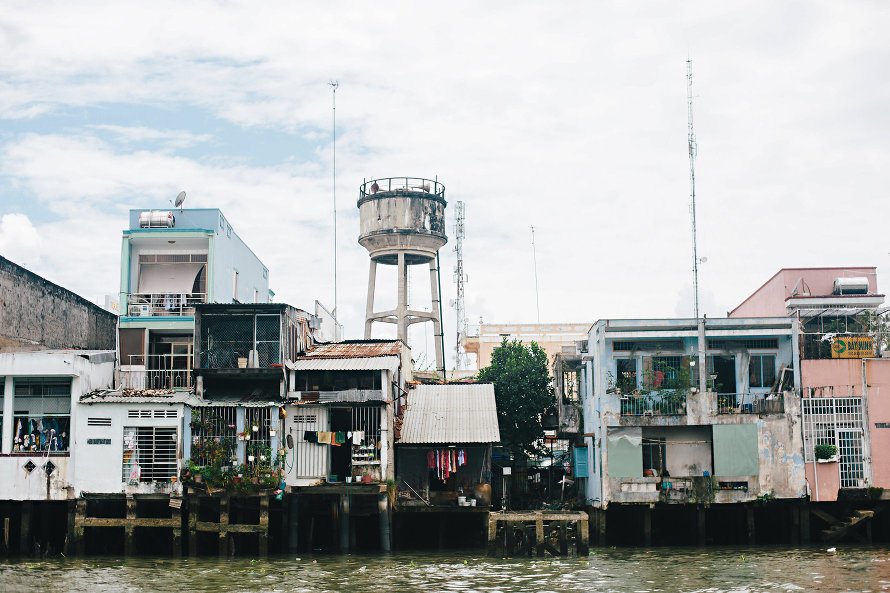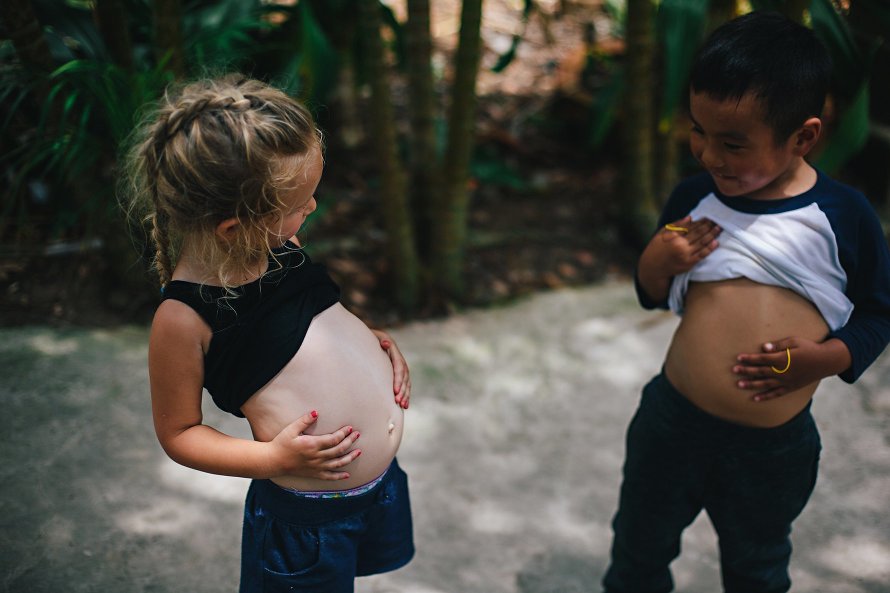 Isla and Lucas cooling off, Shanghai-style.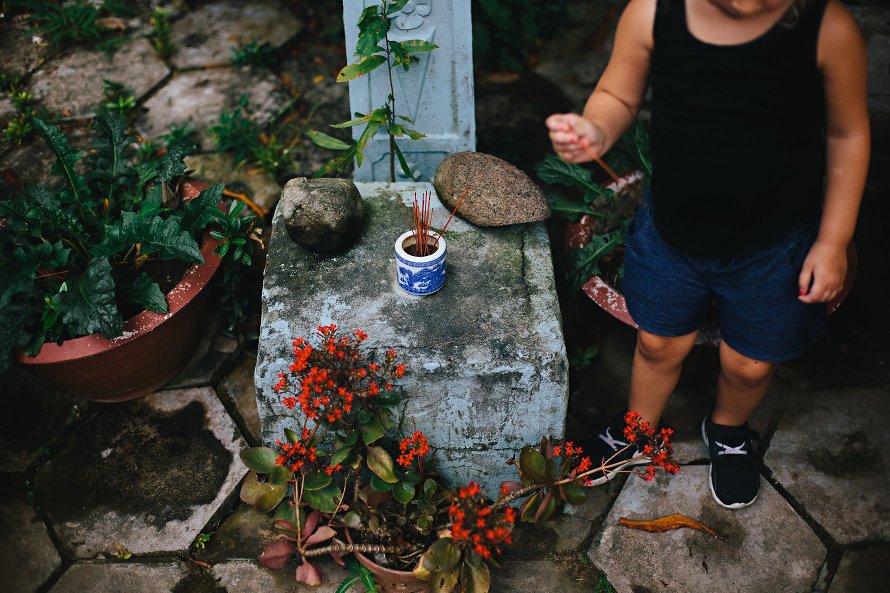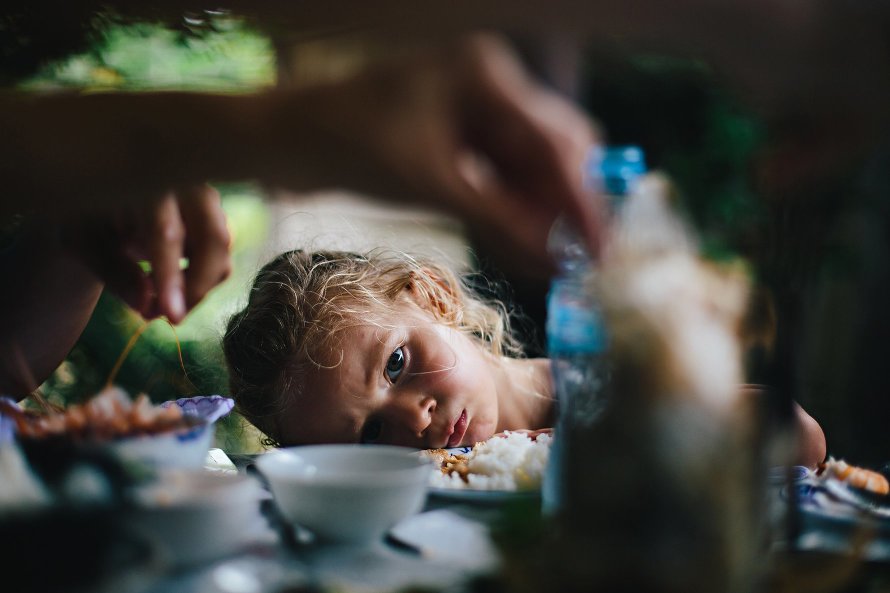 Lunch time grumpiness. The heat took a toll on everyone that day!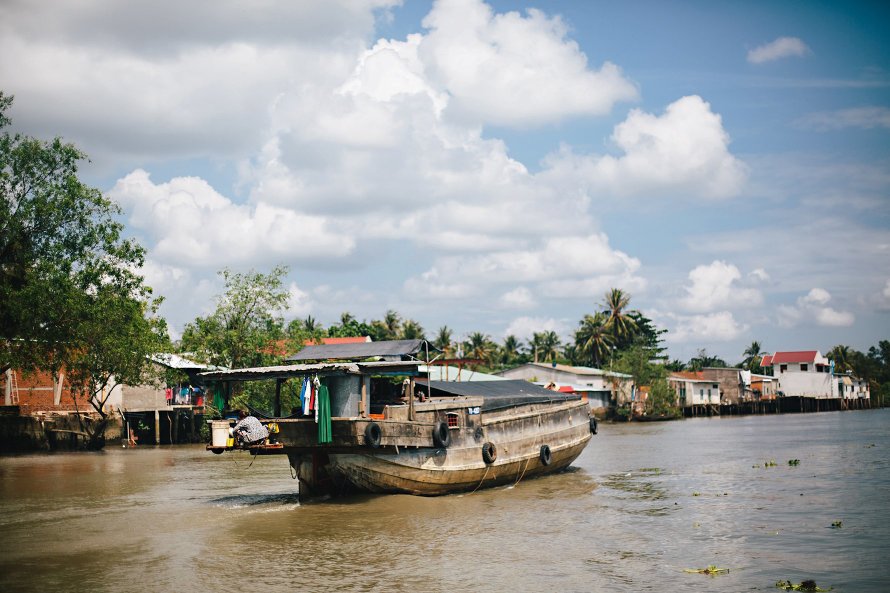 The next day we wandered around the city. We found an old apartment building that had been converted into boutique shops and cafes- a truly unique place to explore!