When we made the decision to move back home to the states and change careers, it was the perfect opportunity to structure a lifestyle that included even more of the things we loved. A lot of dreaming, reflecting and deep discussions took place to try and establish what was most important to us, how we wanted to spend our days, and how we would achieve our goals. We knew we wanted to spend lots of time with our loved ones, work together in a meaningful creative profession, and devote much of our time to traveling and experiencing the world as a family. Deciding when to travel was more or less influenced by our sweet home state of Oregon. The Pacific Northwest is absolutely beautiful, but in the winter it can be a bit dreary. We figured these cold and drizzly months were the perfect time to seek out a warm-weathered adventure.
Next came the task of deciding where we would go. Southeast Asia is a region that we hold very dear to our hearts. During our 8 years abroad, we found ourselves drawn back to that part of the world over and over again. It sounds totally strange, but there's just something about the grit and the heat, and yes, even the pungent smell of fish sauce, that makes us feel very much at home. Generally speaking, Southeast Asia is a safe place to travel, very affordable, and quite easy to navigate. There are vibrant cultures, lush landscapes, mouth-watering cuisines, and adventures around every palm-fringed bend in the road. Considering all of this, deciding where we would go on our first big family travel/work trip was a no-brainer: Southeast Asia!
We built many wonderful friendships during our years in international schools. Teachers who work in these communities regularly move around the world, and so now many of our teaching friends are sprinkled throughout Southeast Asia. Their connections to the expatriate communities were critical in helping us find photography opportunities. We considered our friends' locations when planning our trip, and decided to make 3 main stops in Singapore, Kuala Lumpur, and Bangkok, which some free time for family travel between cities.
We arrived in Bangkok for a quick overnight before flying to Singapore. We flew into the Suvarnabhumi airport around midnight, and knowing we had an early afternoon flight the next day, we opted to stay at a nearby hotel called Thongtha Residence. The room was clean and basic and for a reasonable $28, worked very well for our quick overnight.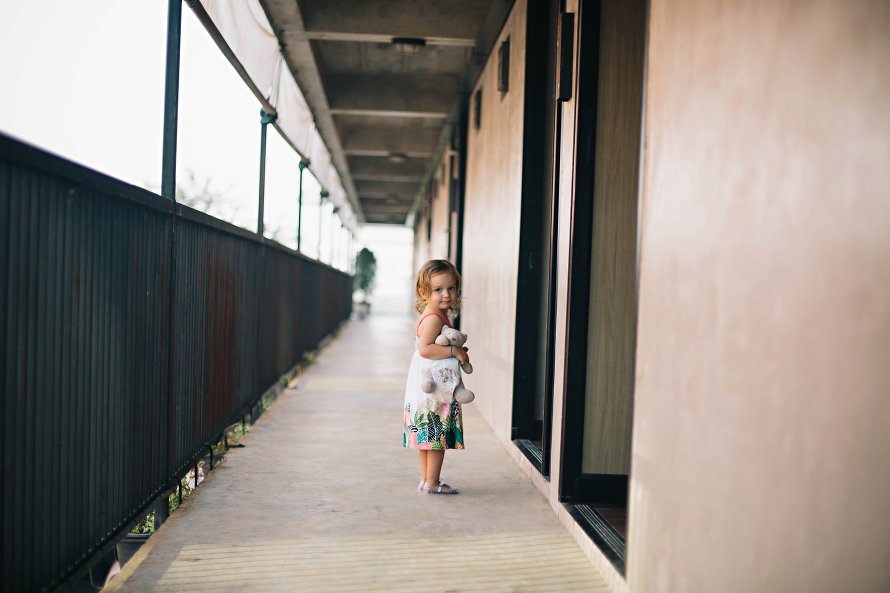 When we arrived at Thongtha Residence, Isla immediately spotted the hotel's two cats. She quickly observed that the cats had the exact same coloring as our two cats! So, these two kitties became known as Thai Miller and Thai Safa. Obviously. While such a simple coincidence, beginning our adventure at a hotel with these two doppleganger cats felt like a comforting sign… as if we were right where we were meant to be.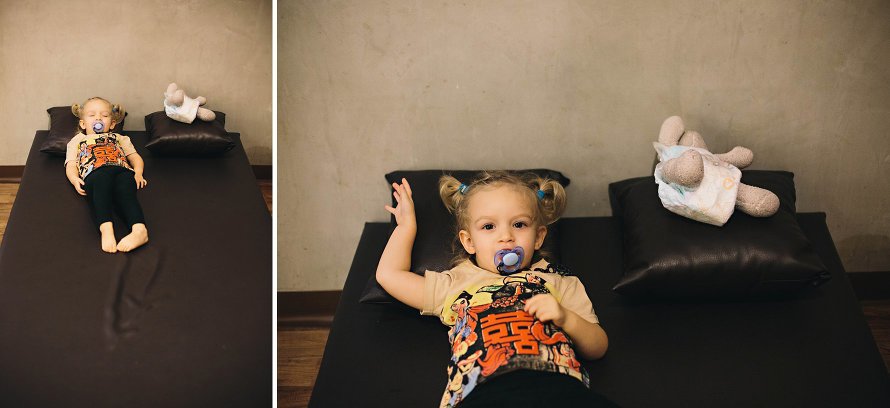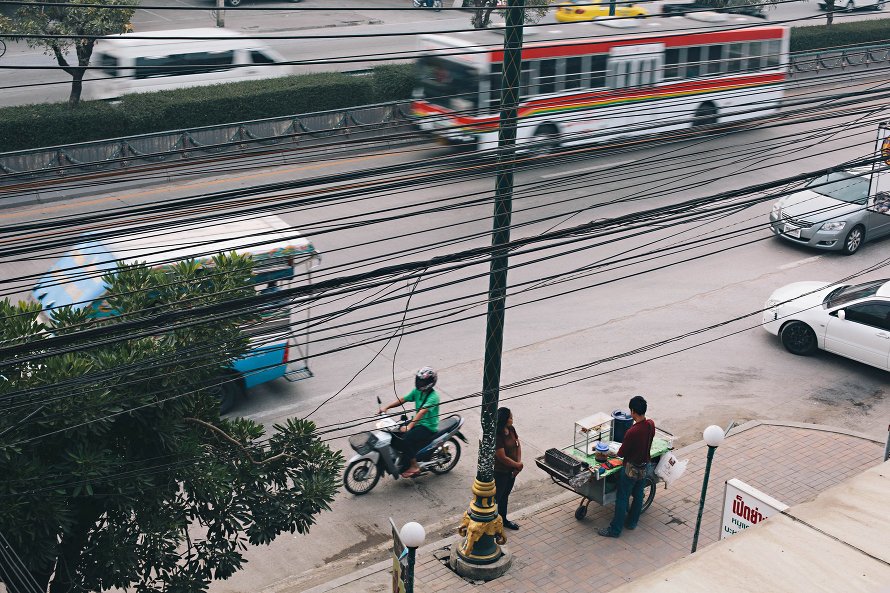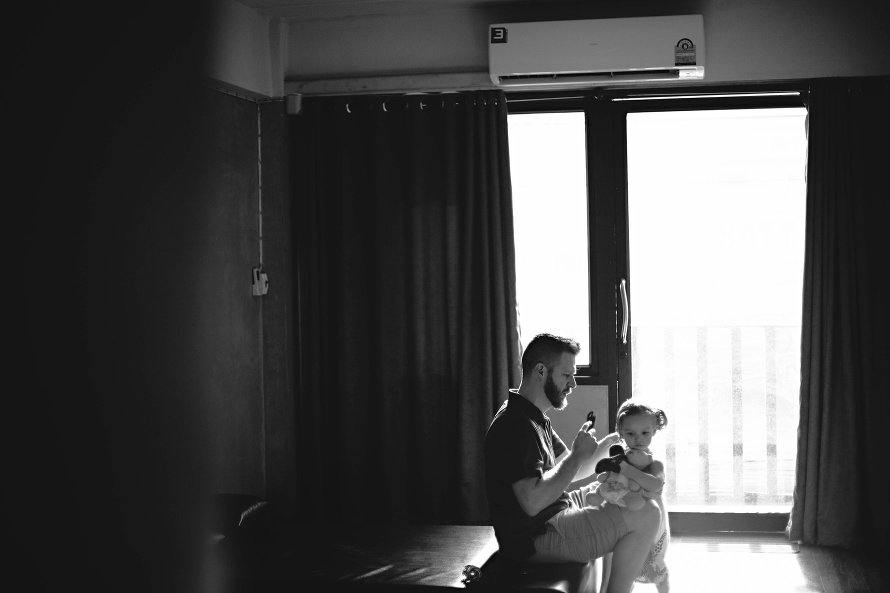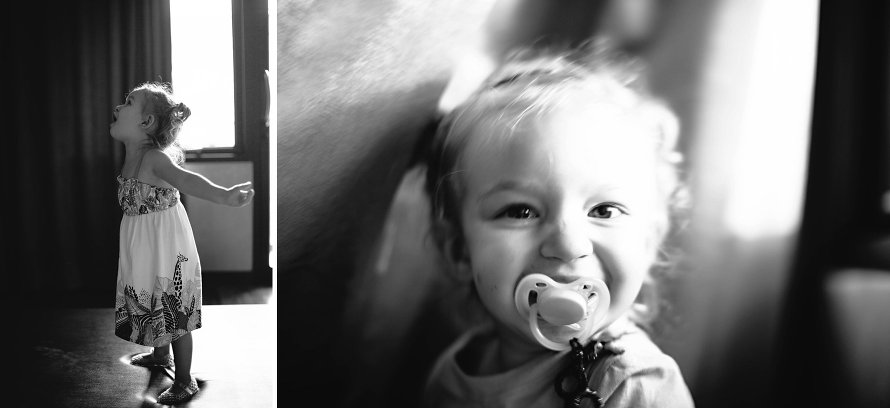 Before breakfast Isla brushed up on her dramatic, "Let it go" performance. And we have never even shown her that movie!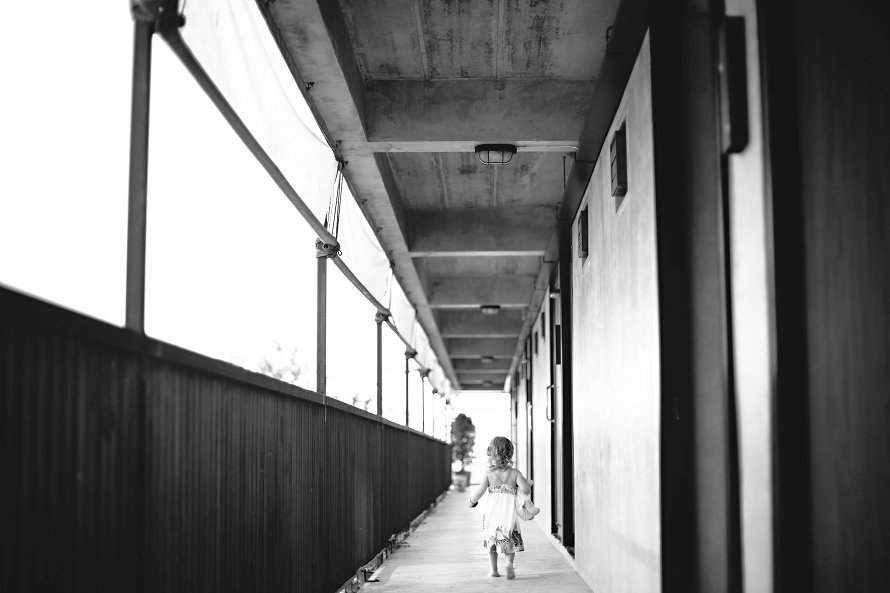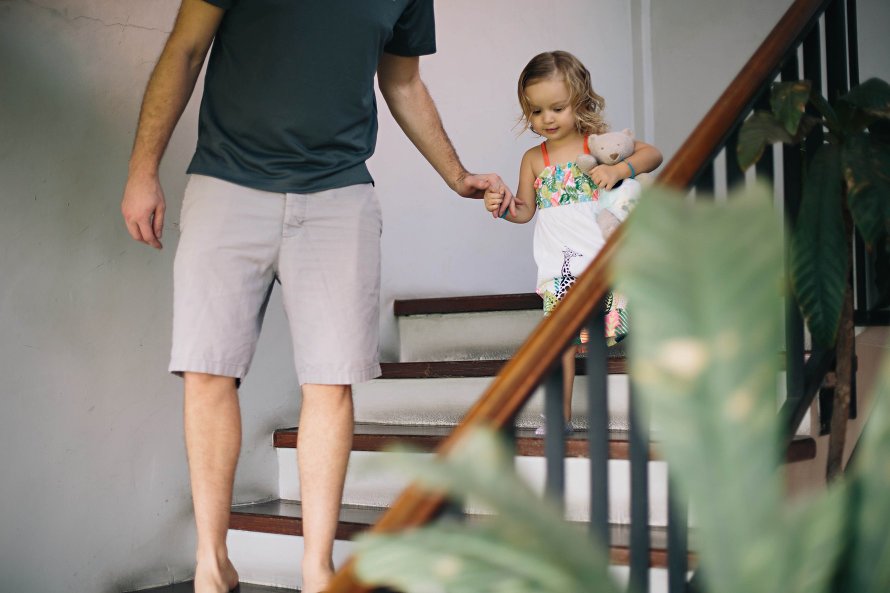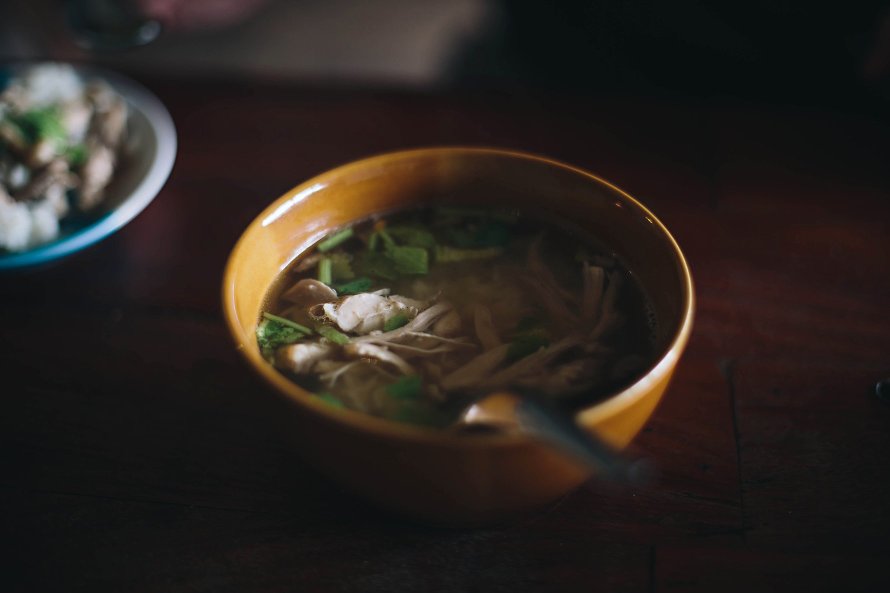 Breakfast was included in our room rate. We were served a simple and delicious chicken and rice soup. The broth was flavored with lemongrass and cilantro, and so yummy!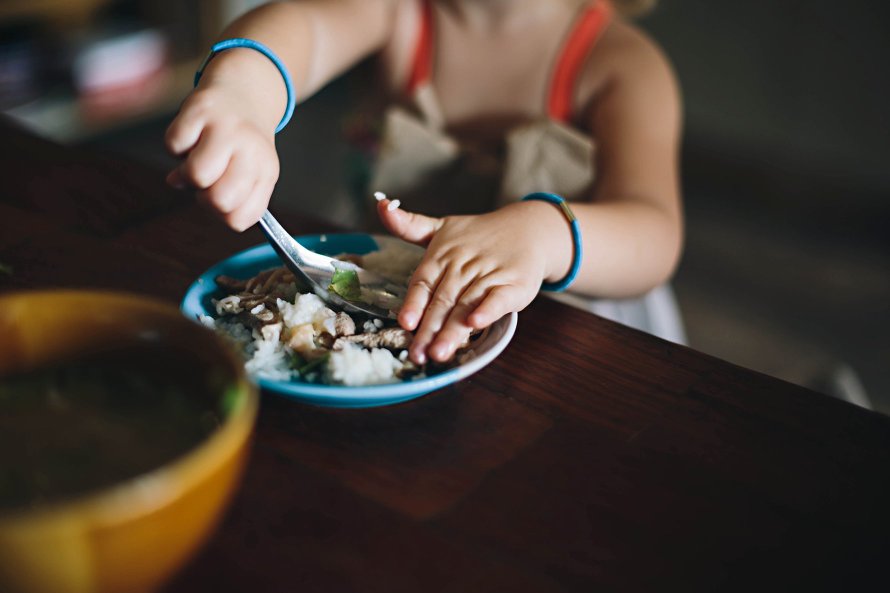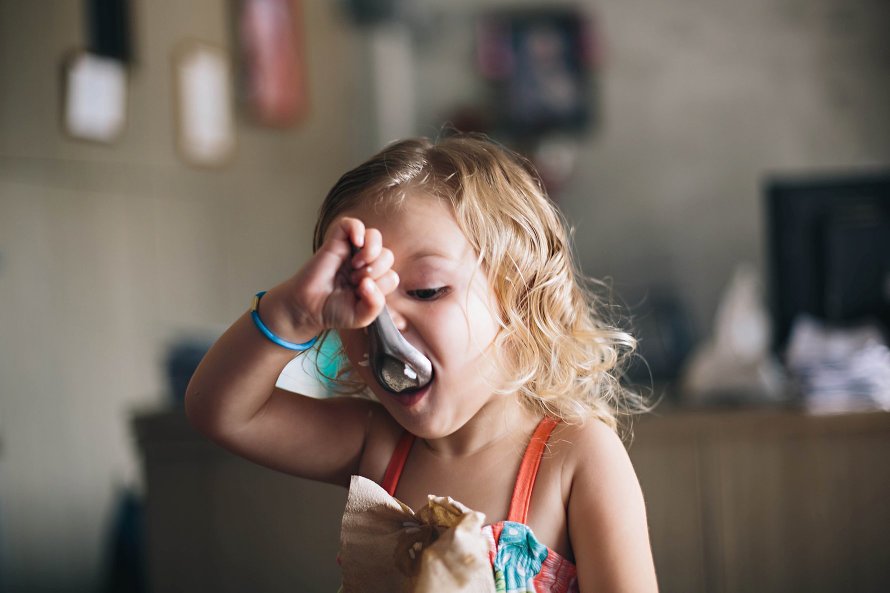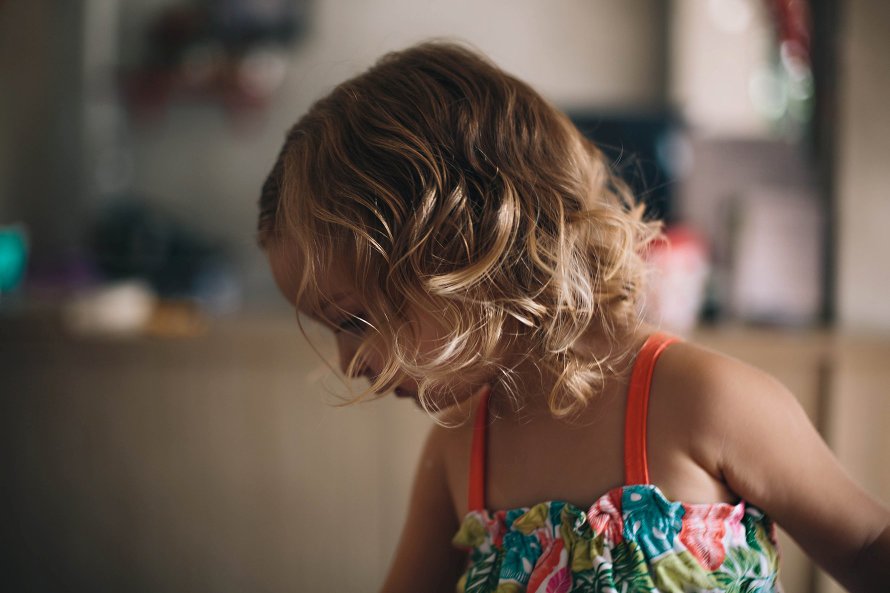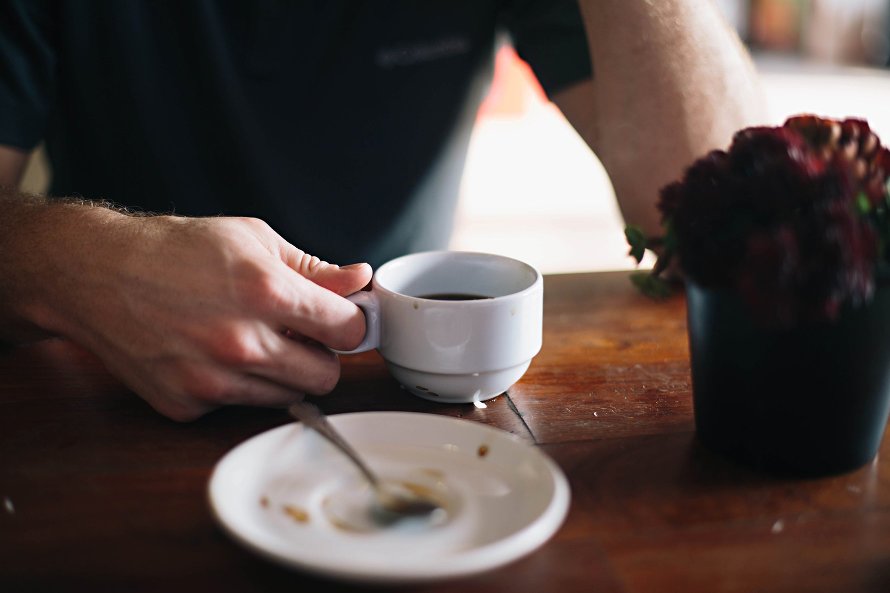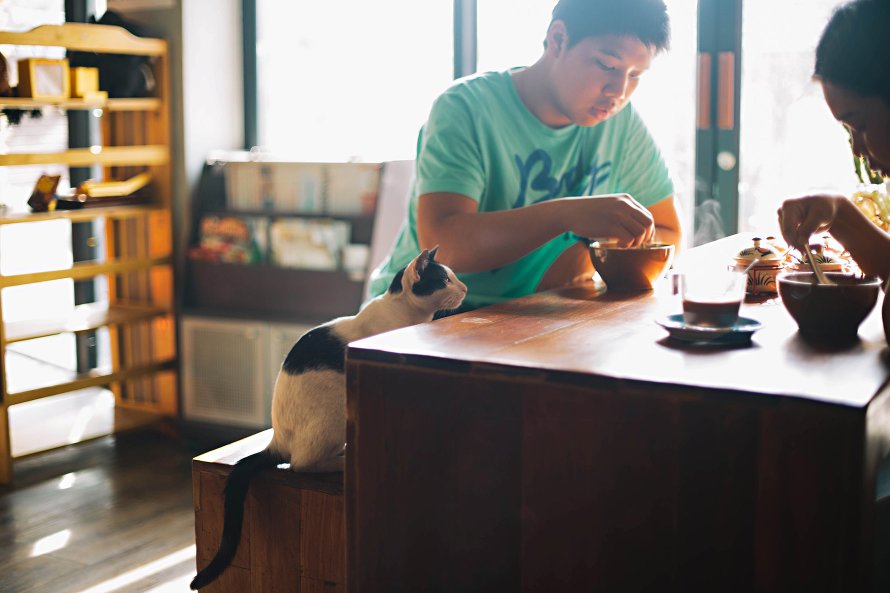 Thai Safa joined us for breakfast and was so patient while Isla loved on him.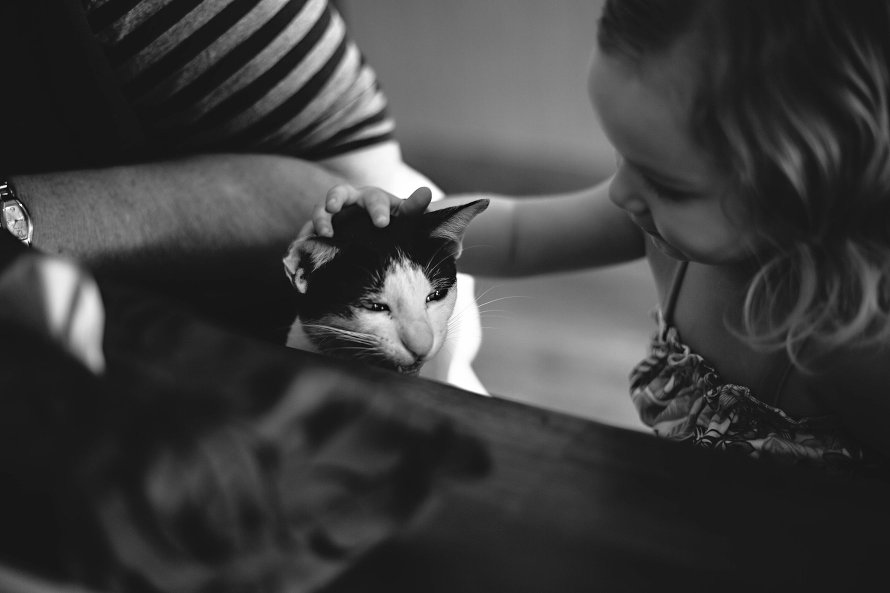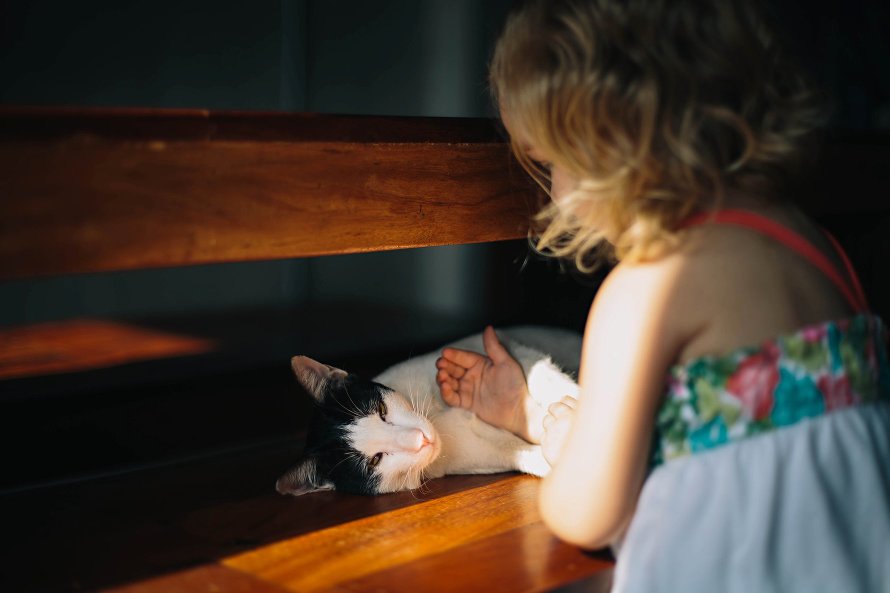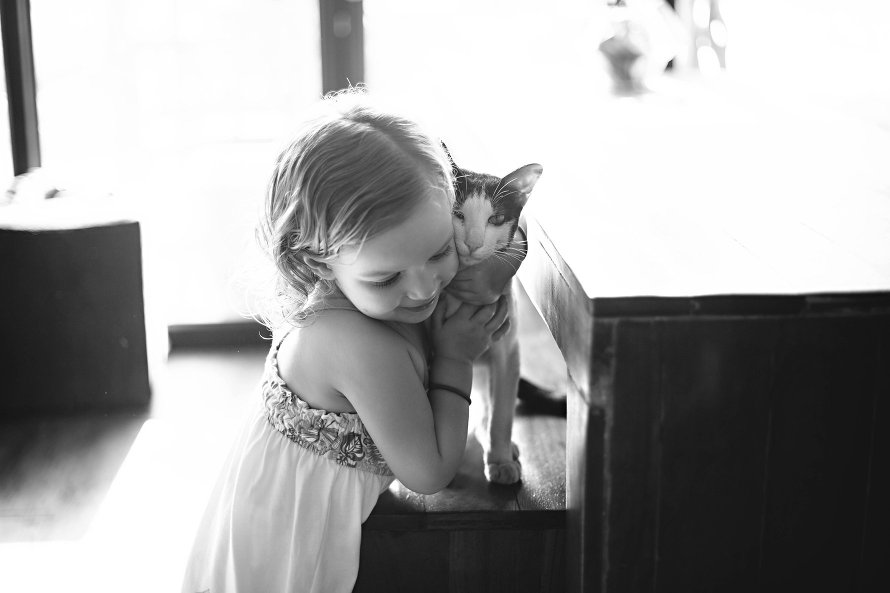 After breakfast the hotel staff quickly helped us hail a cab and we were on our way. Our flight to Singapore was out of the Don Mueang airport, which was about an hour drive by taxi from the Thongtha Residence.