We've been making the most of this brilliant fall season; pumpkin spice everything, sweaters on our walks, sweet baked apples, corn mazes, numerous pumpkin patch trips, and lots of fun in the leaves… or if you are Isla, lots of fun in the "yeeves."

One recent afternoon was especially crisp and beautiful, so I decided to take Isla on a leaf hunt. This girl is quite the little collector on our walks, so I suspected a leaf hunt would be a big hit. We wandered through our neighborhood in the cozy stillness of the late afternoon. Brilliant bursts of color fluttered overhead and crunched underfoot. The sun amid its daily descent streamed through the trees, casting a warm glow on the streets. Squirrels skittered along telephone wires and every so often crows called out from the treetops. Isla picked up leaves that caught her attention and pranced gleefully through countless piles of crunchy gold. "I'm jumping in the yeeves!" she'd yell over her shoulder to me. I tossed armfuls of leaves into the air so they would rain down over Isla. She squealed and giggled and flailed her little arms before asking me to do it again. What a beautiful, joyful, curious stage our girl is at right now. Watching her observe, discover and revel in this simple fall tradition filled my heart to overflowing! We collected, romped, giggled, and crunched our way through the leaves until the afternoon sun had all but disappeared. These little fall adventures are the best!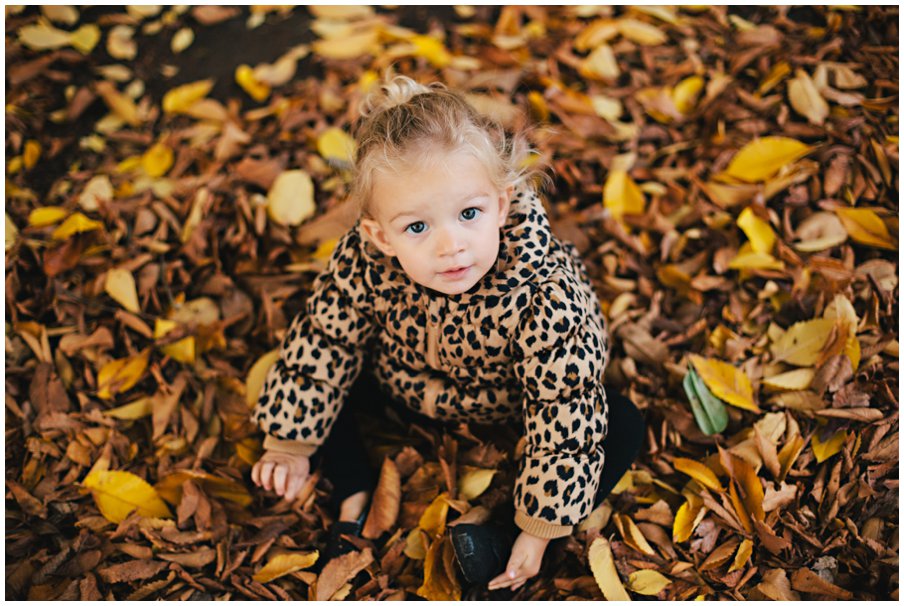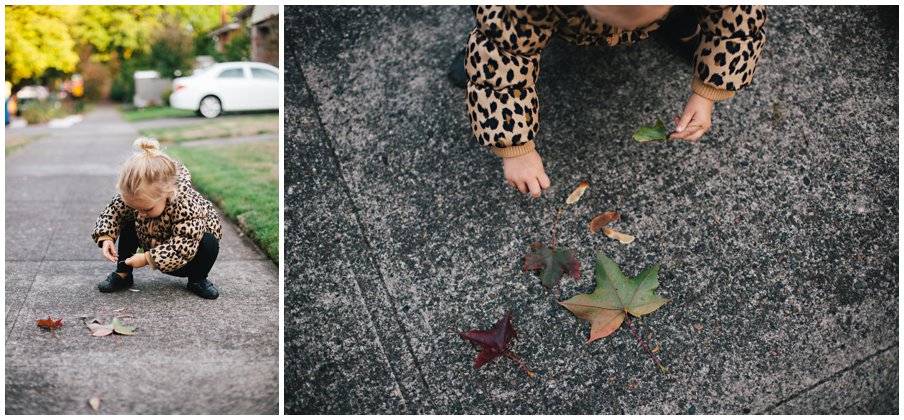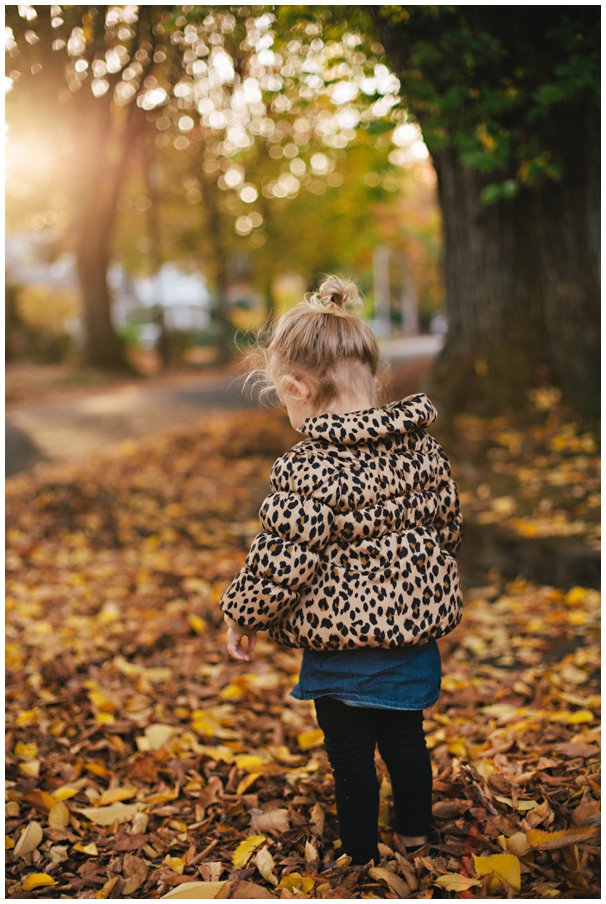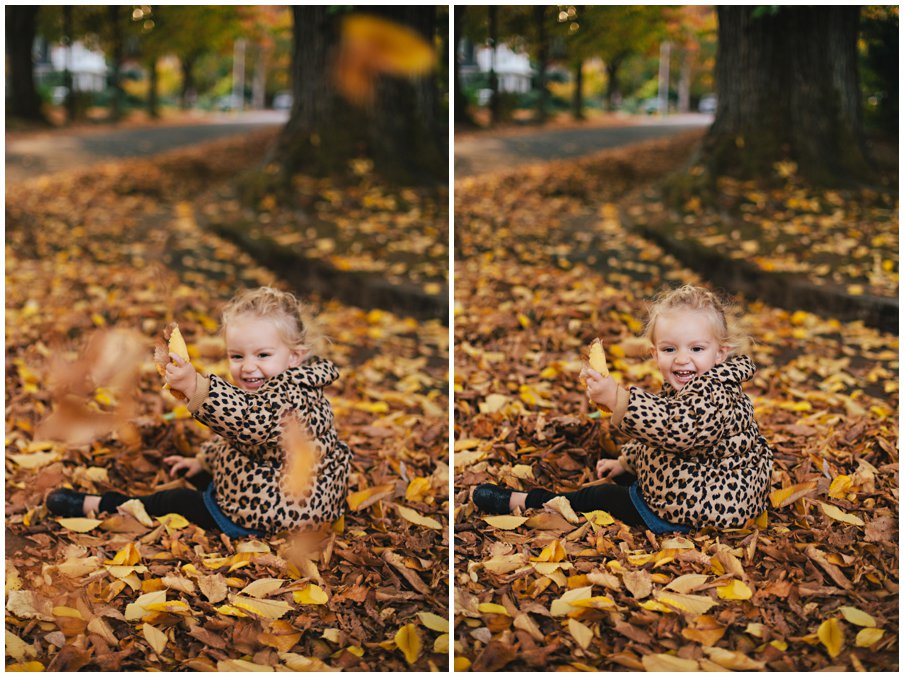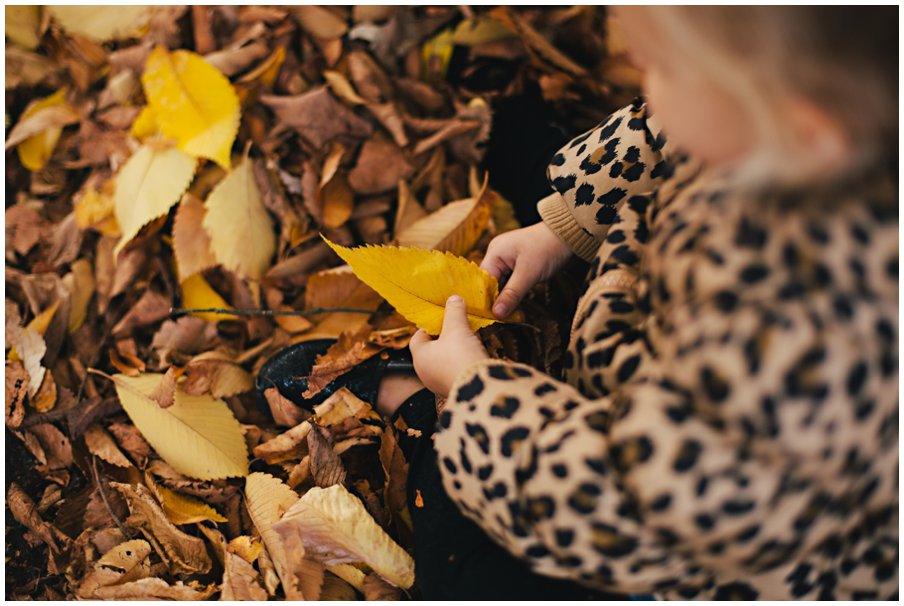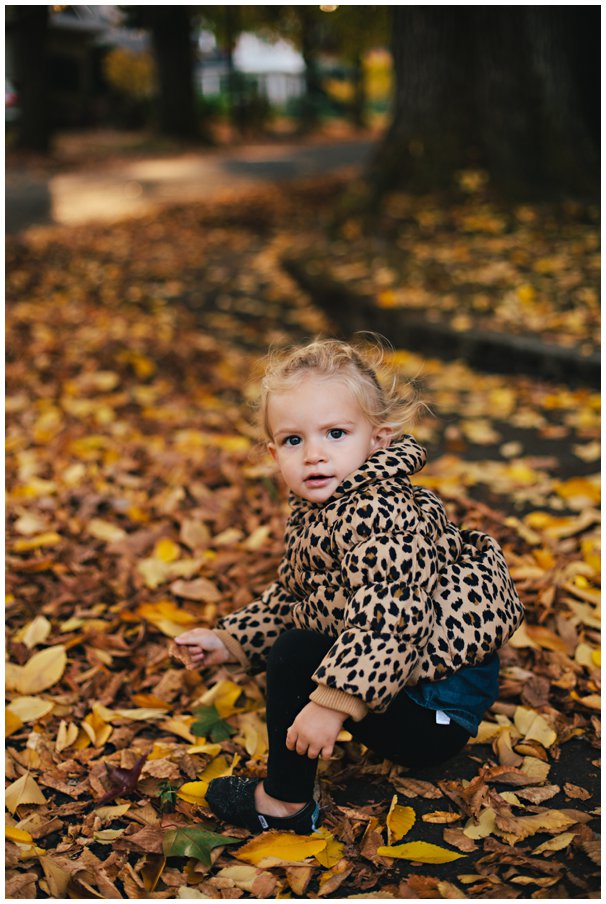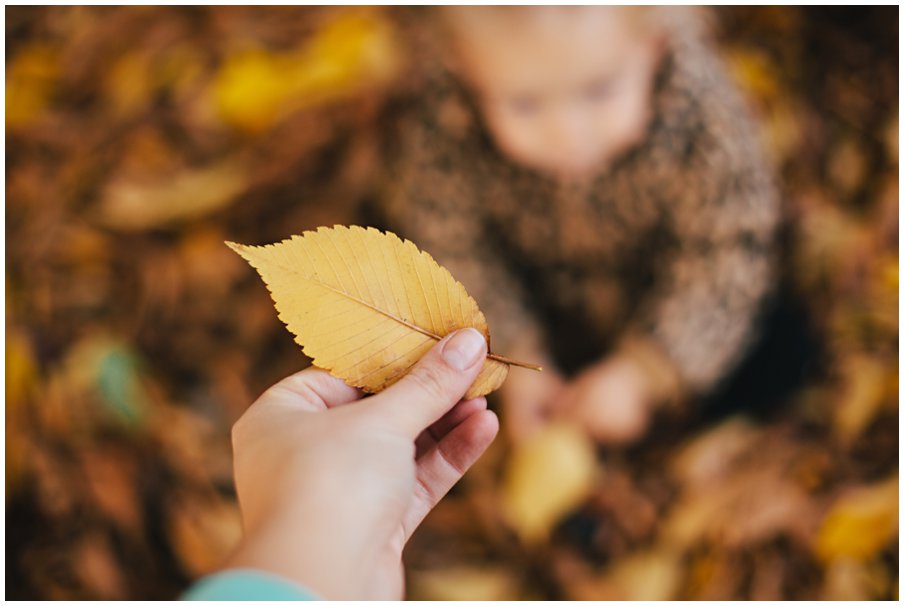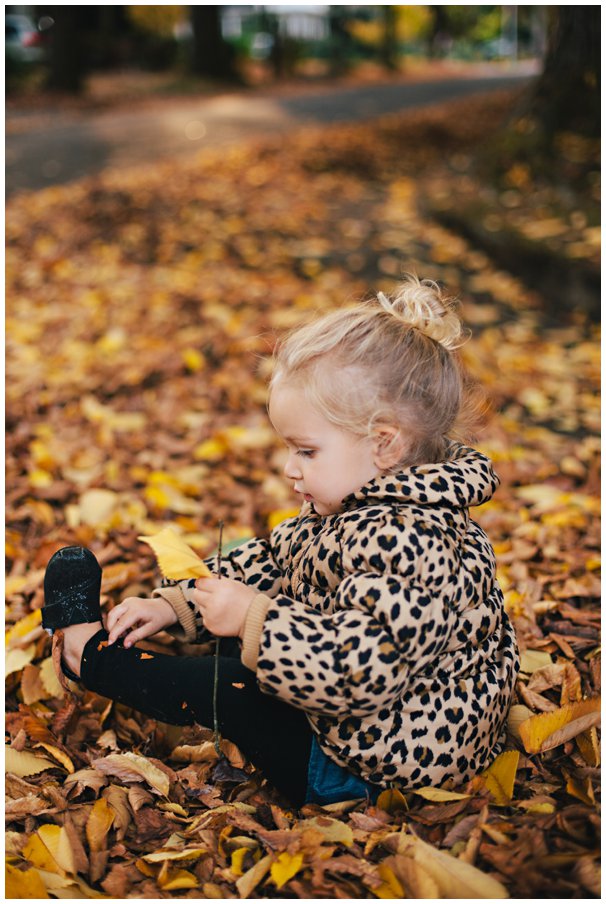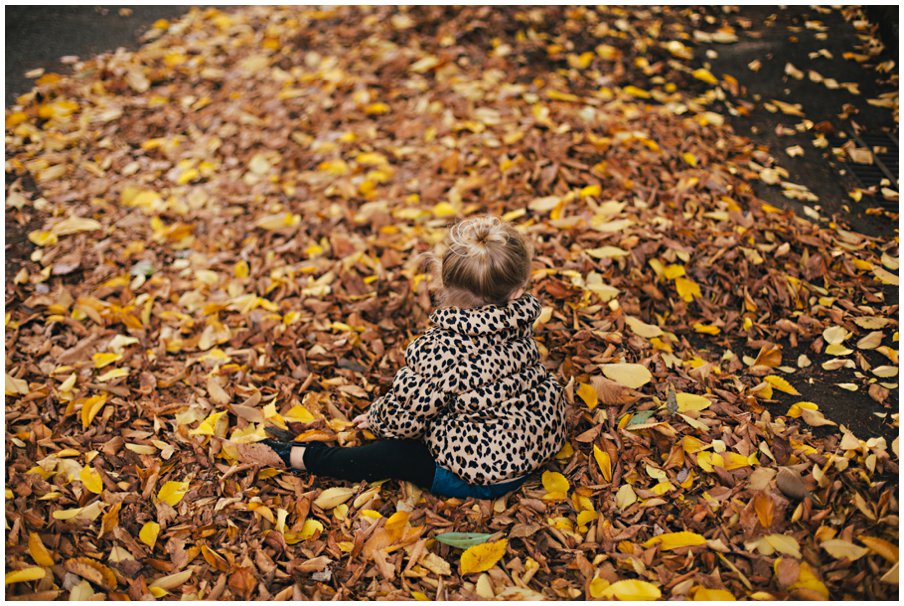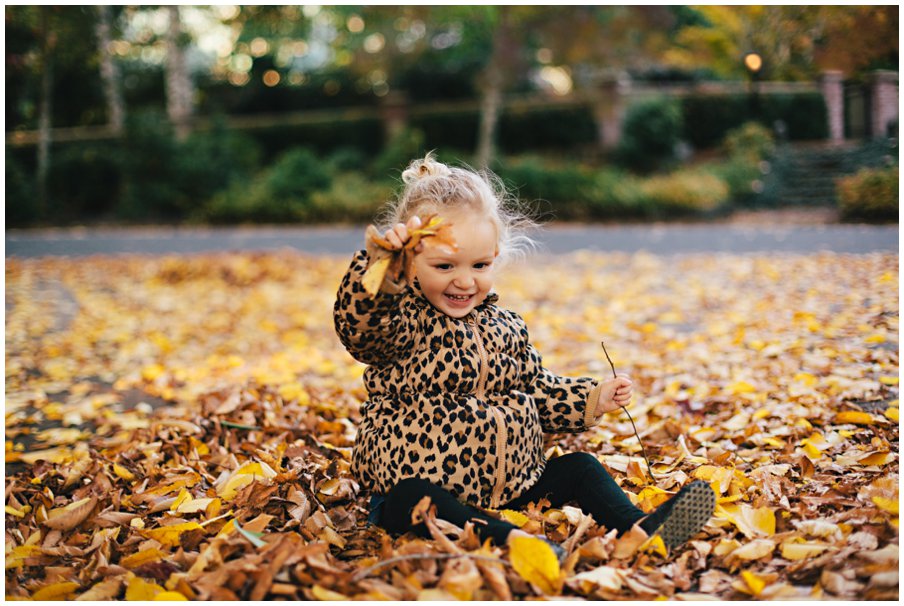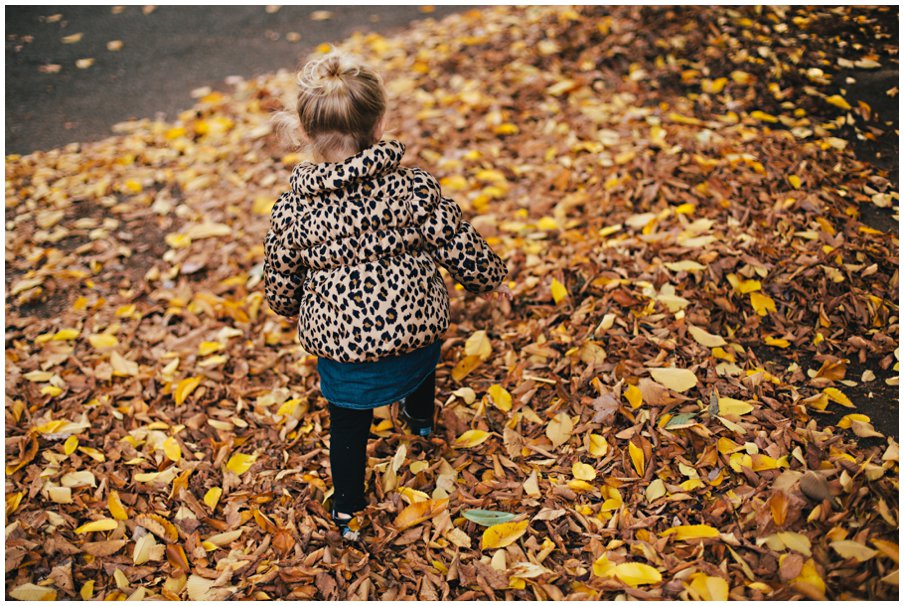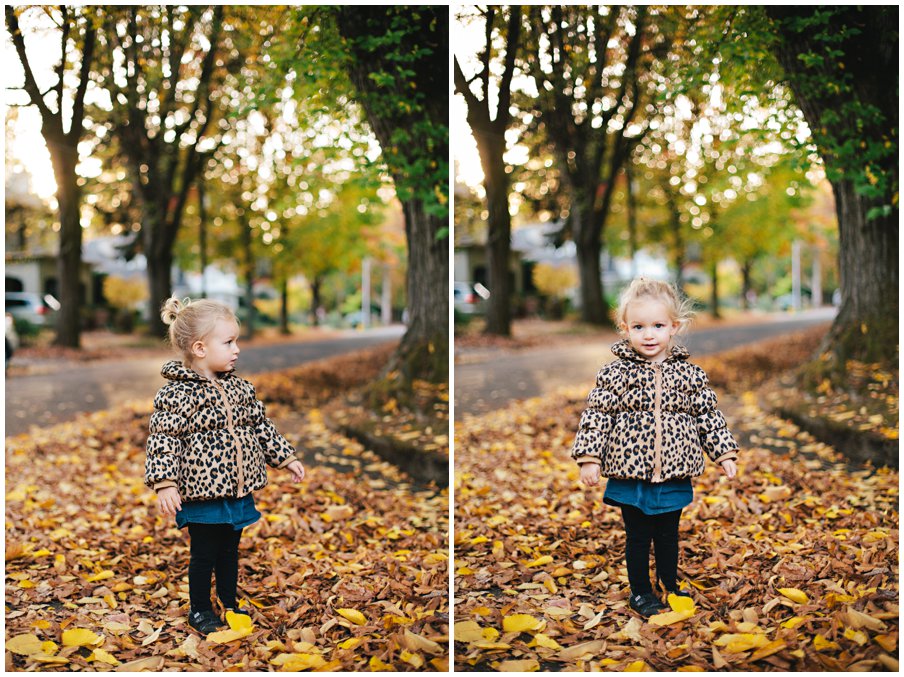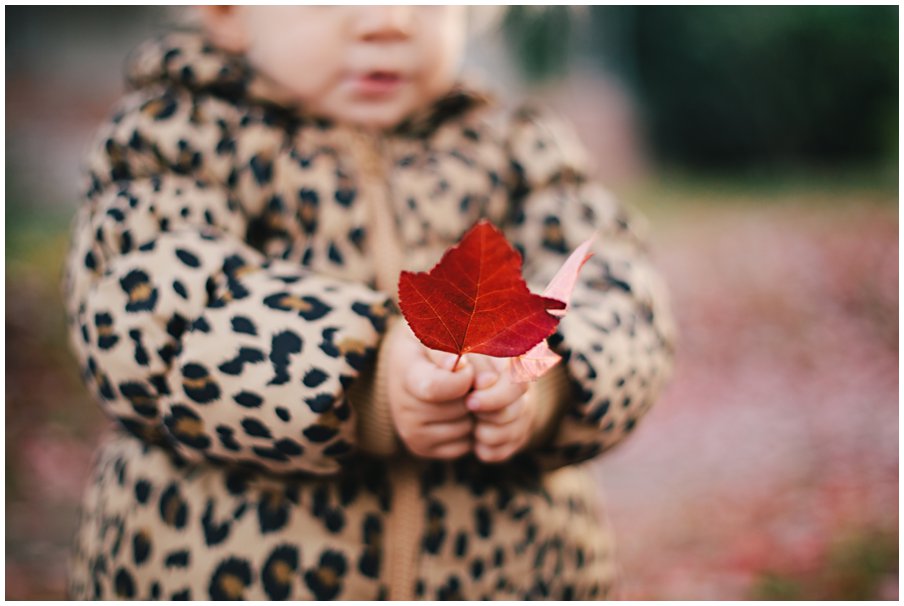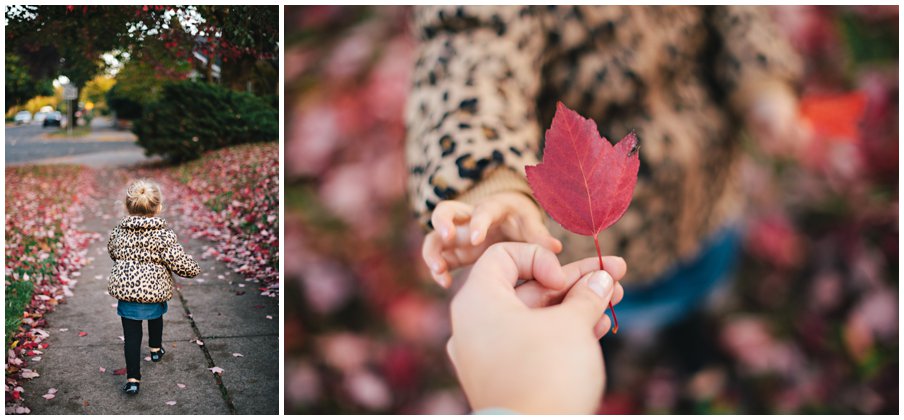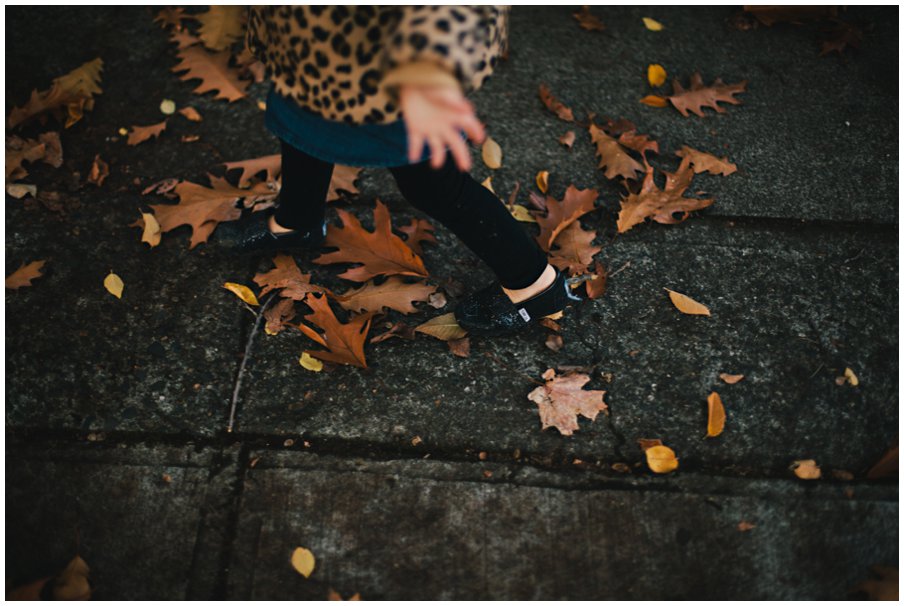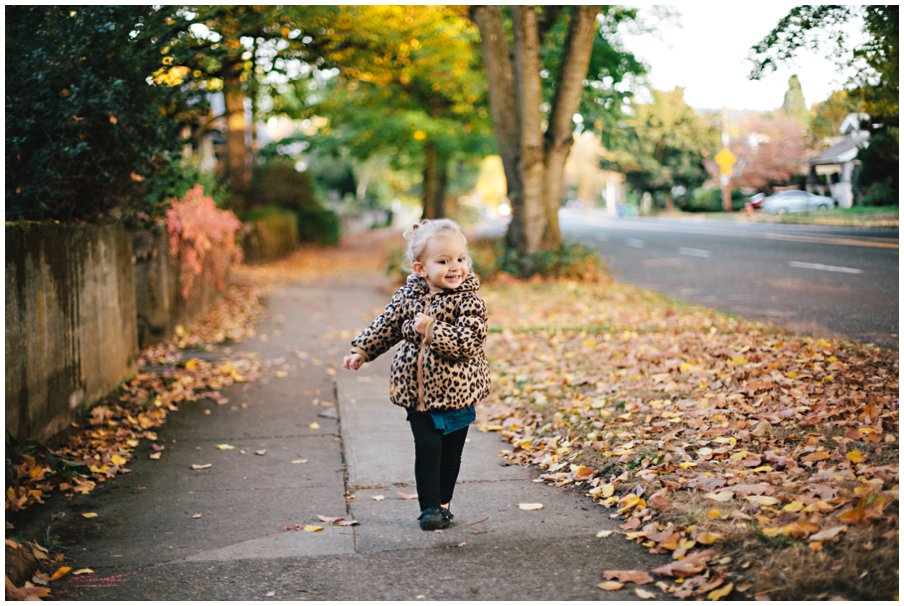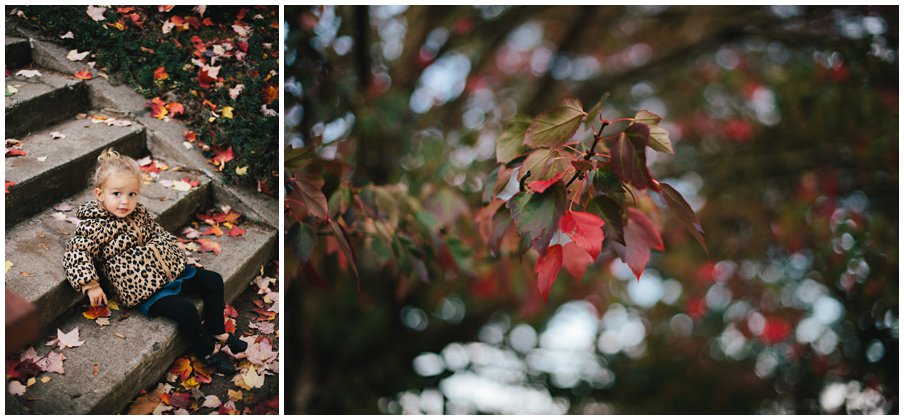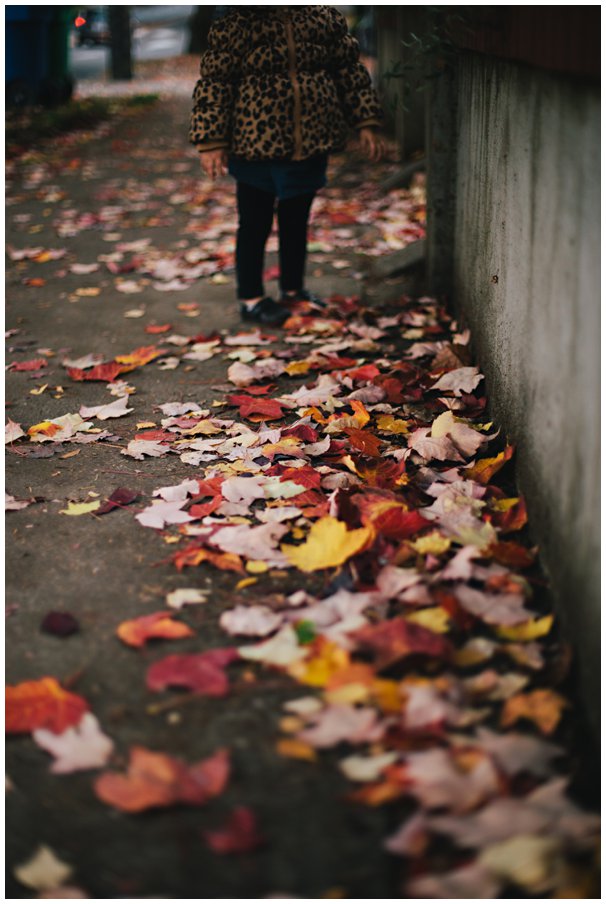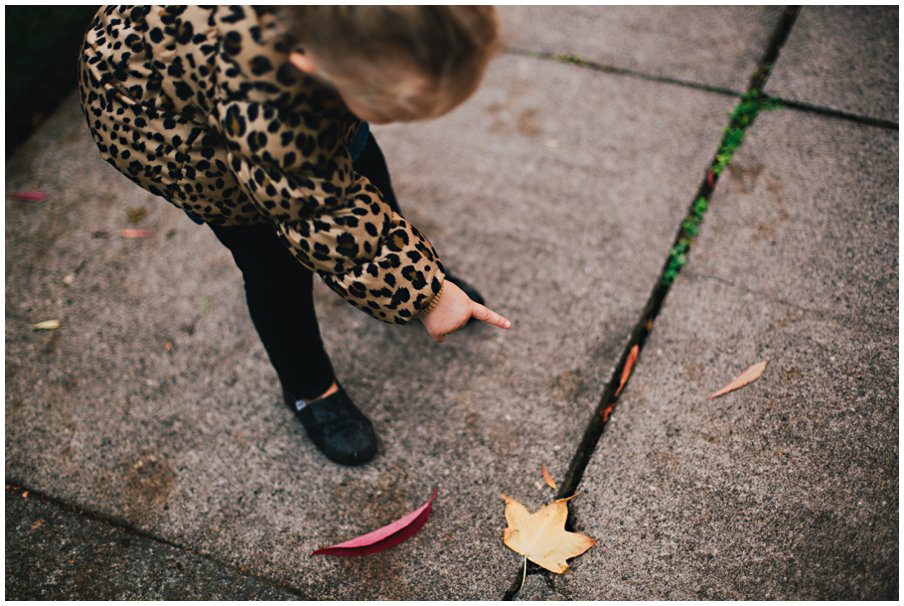 "Look, mommy! A bum crack!" This kid is too much.