I have been wanting to take Isla to the Oregon Coast Aquarium for a long time, and we finally made it happen! A Wednesday morning in early January proved to be the perfect time for a visit. Most people were back to work and school, so if felt like we had the aquarium to ourselves. Exploring the beautiful exhibits at our own leisurely pace was wonderful. Isla was completely captivated, and she peered into each tank with all the wide-eyed wonder and amazement that I had dreamed she would. She greeted the fish, blew them kisses, and confidently informed us that each animal was her friend. Watching these sweet little moments of excitement and discovery was absolutely magical!
Isla was especially eager to go visit one particular friend: the octopus. "Let's go surprise the octopus," she said excitedly. "He will be so happy we are here!" Where does she come up with this stuff?! When we finally did make our way to the Giant Pacific Octopus' tank we found him tucked away in a crevice, with only a few tentacled arms and his underside showing. We could see his beak opening and closing, and Isla thought that was the coolest thing ever! She still talks about it and uses her hands to animate, "The octopus' mouth went open and shut and open and shut."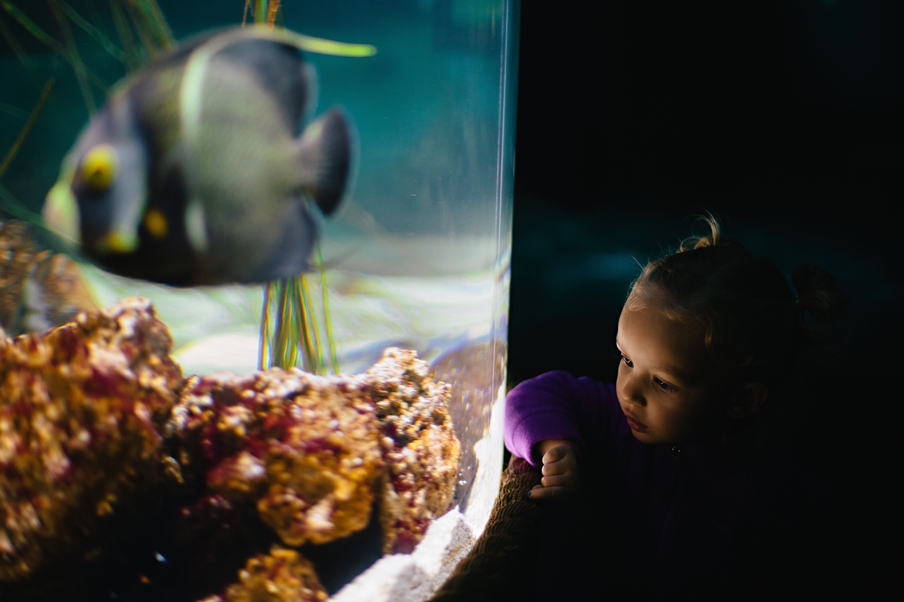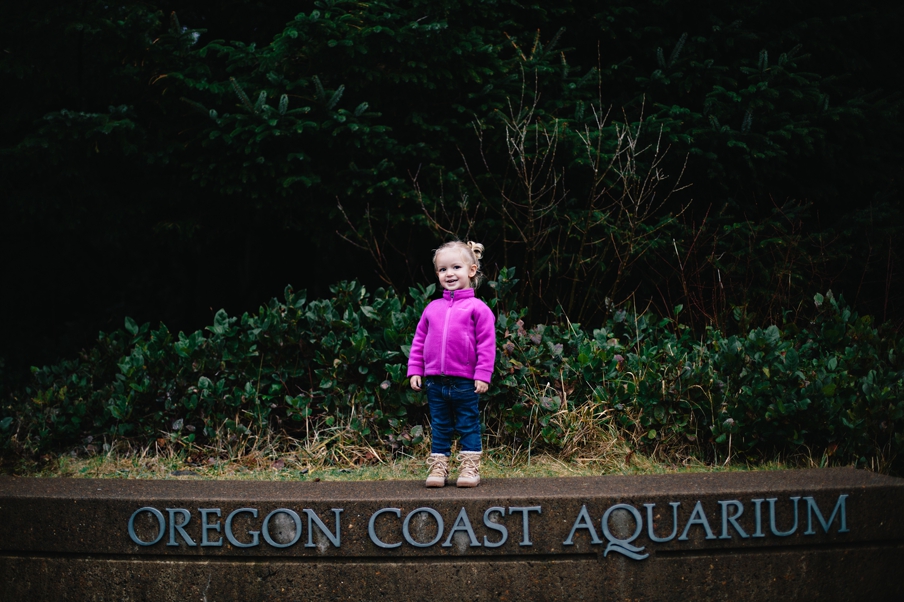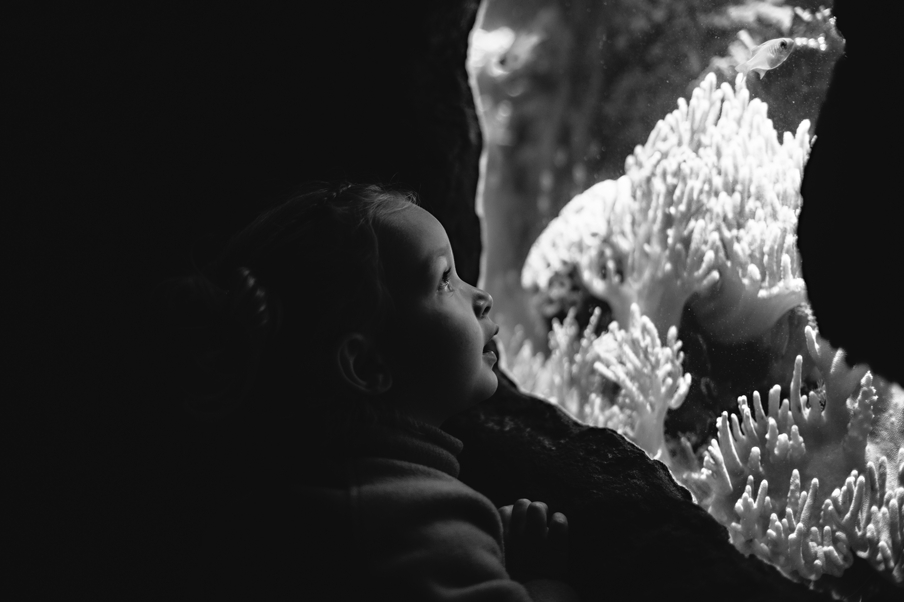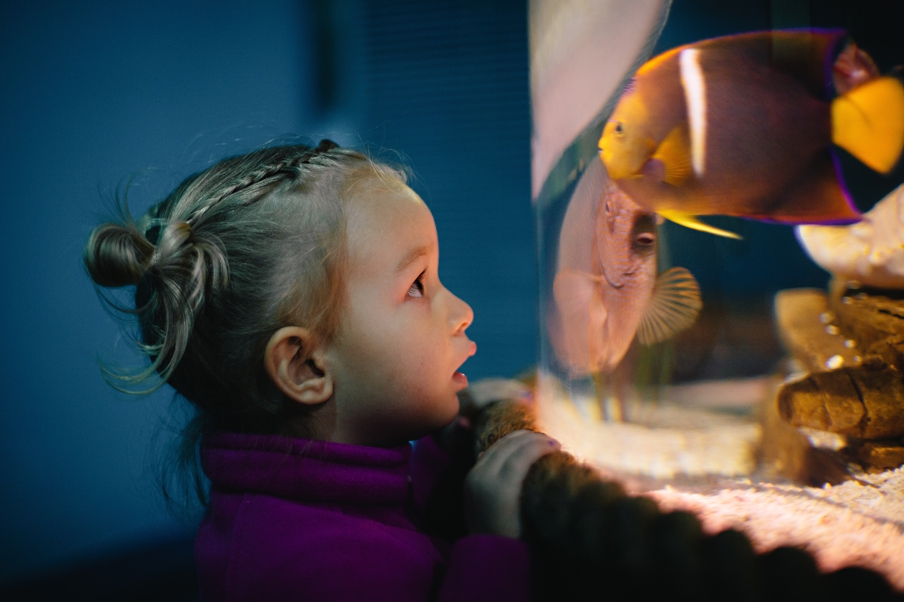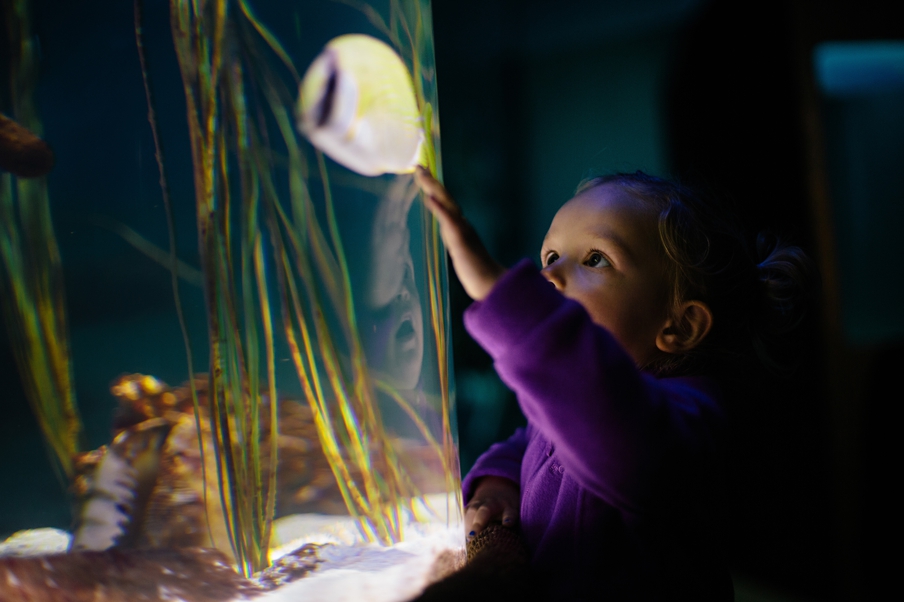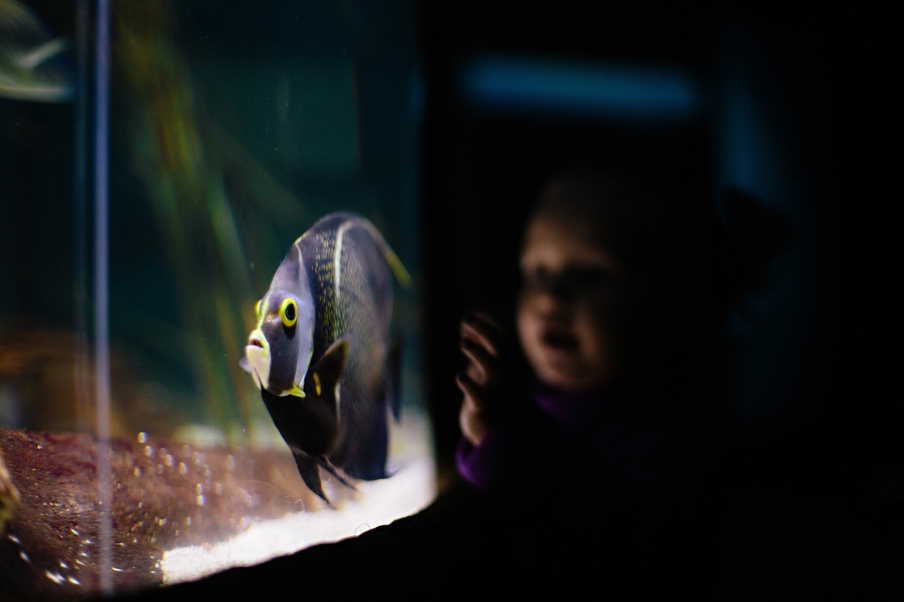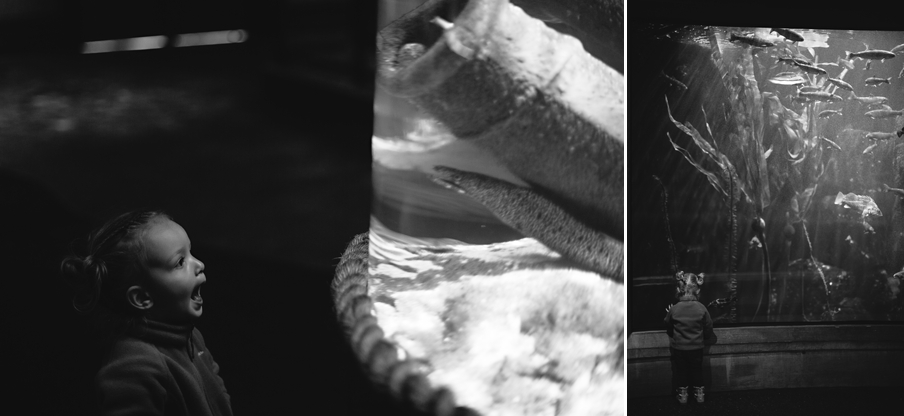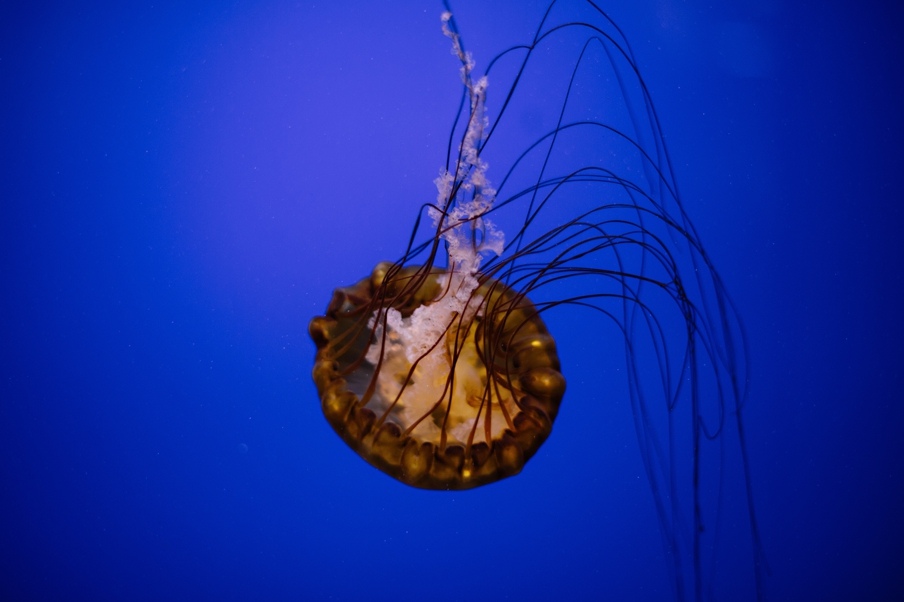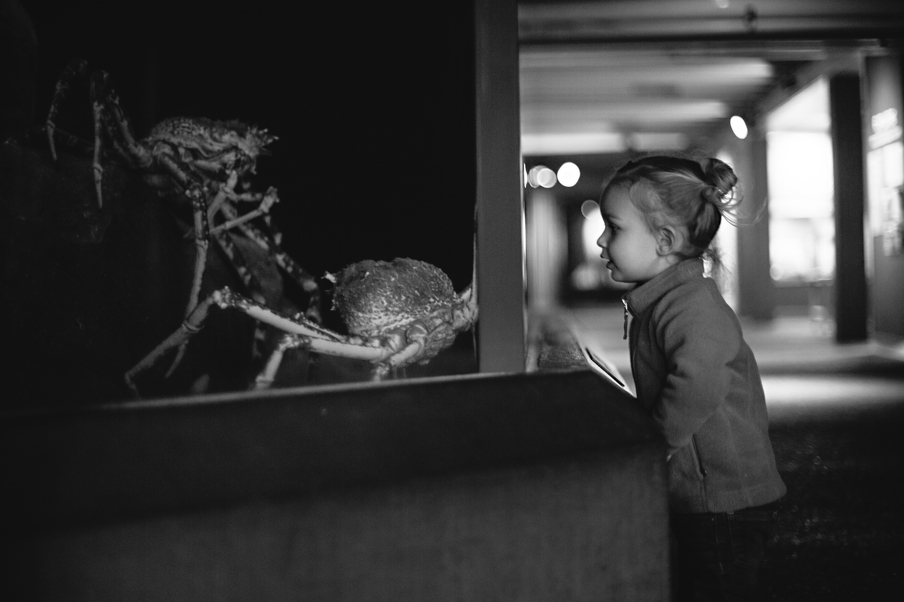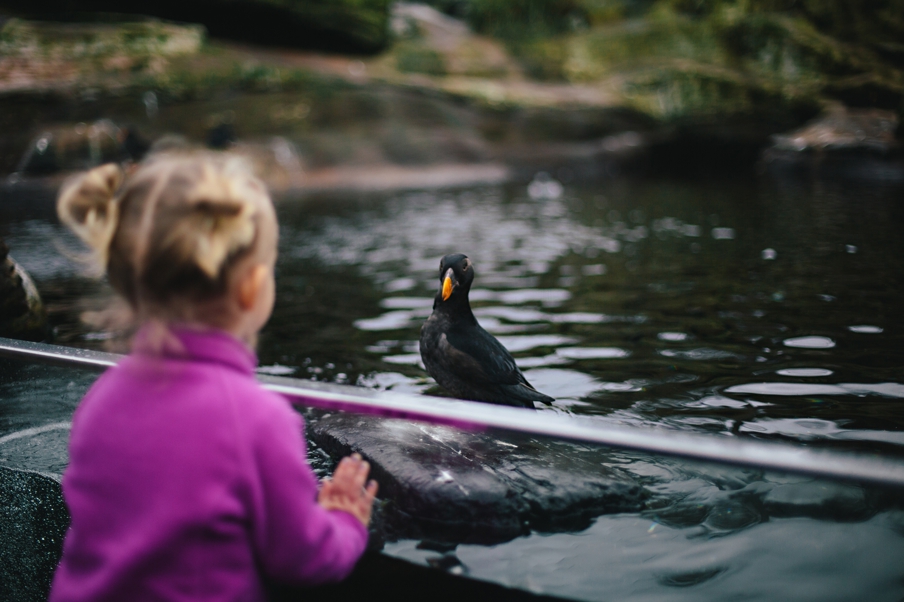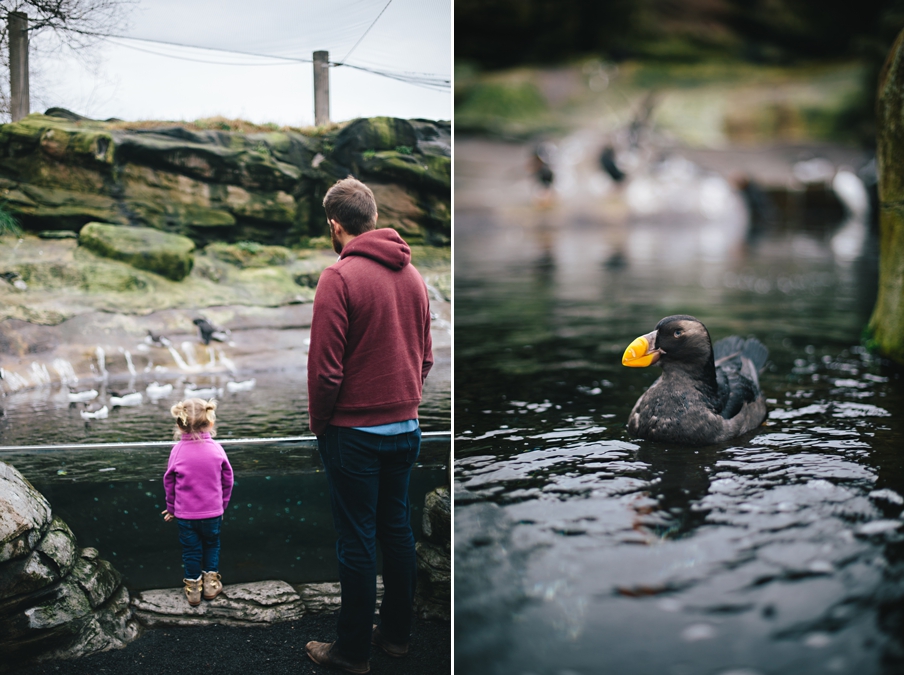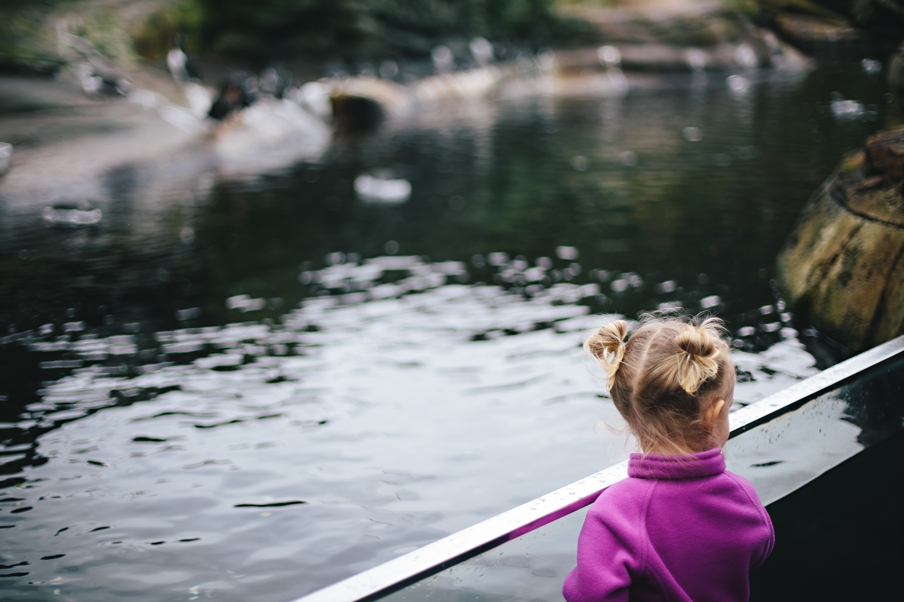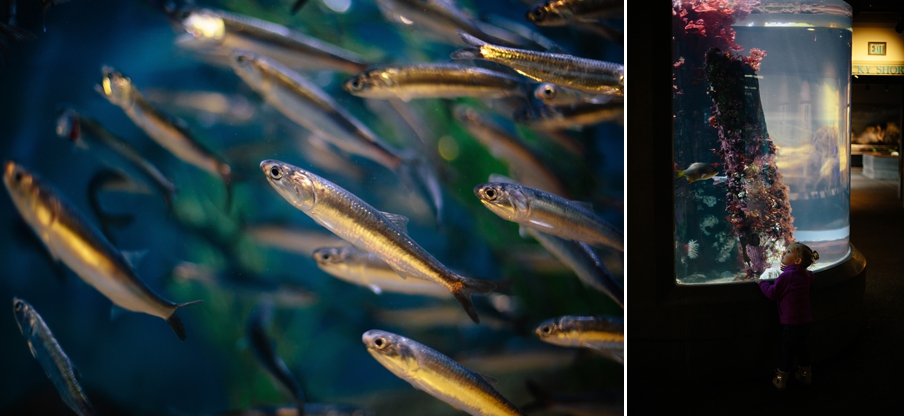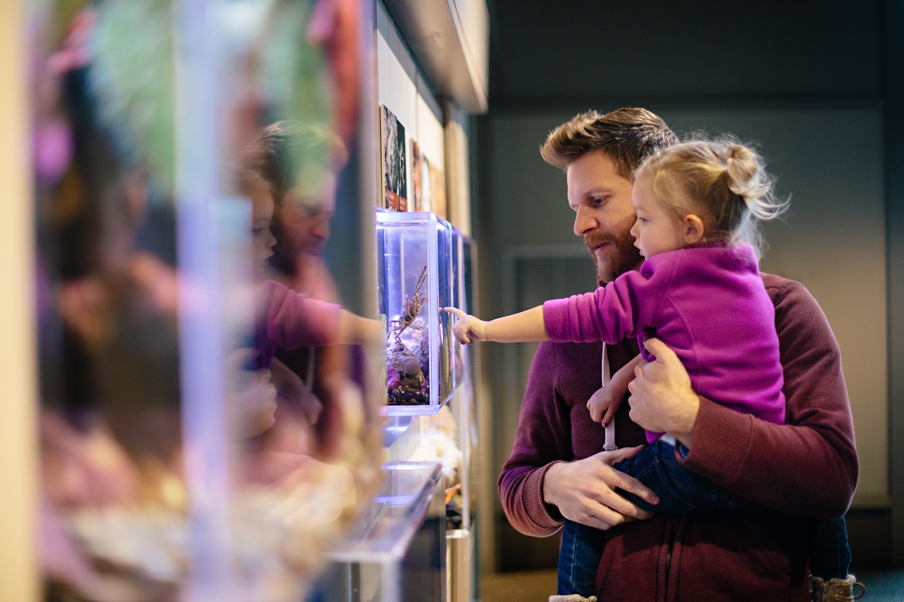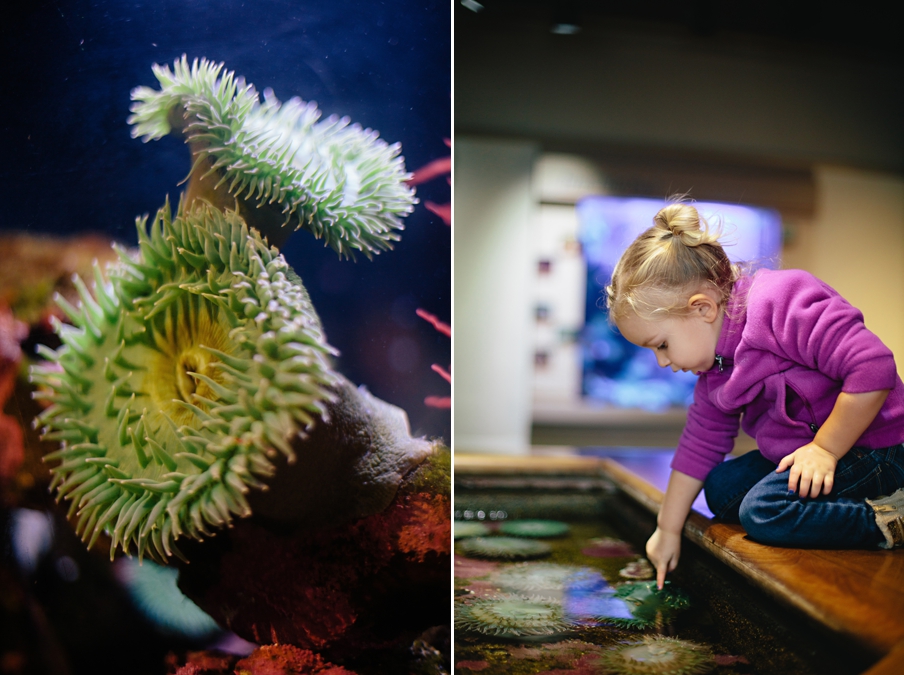 While initially hesitant, Isla did feel the anemones in the touch tank and reported that they felt "ticky".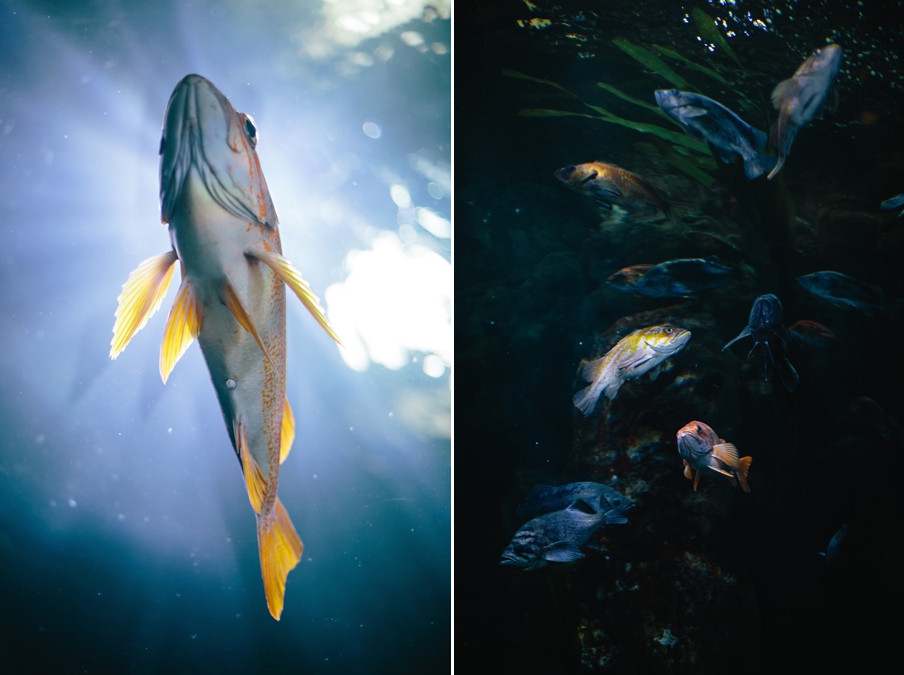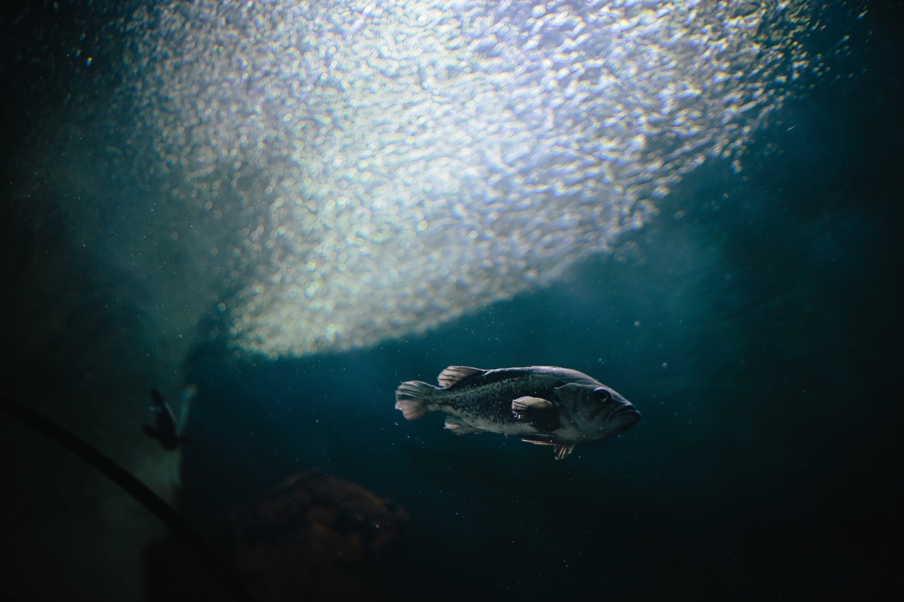 We finished our visit with a walk through the passages of the deep. Look at that awe…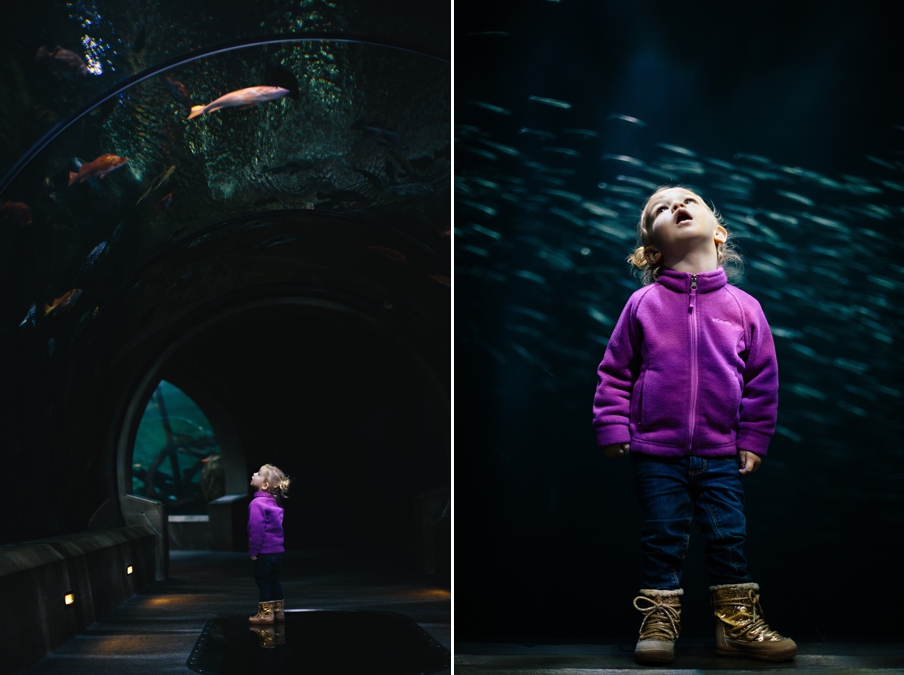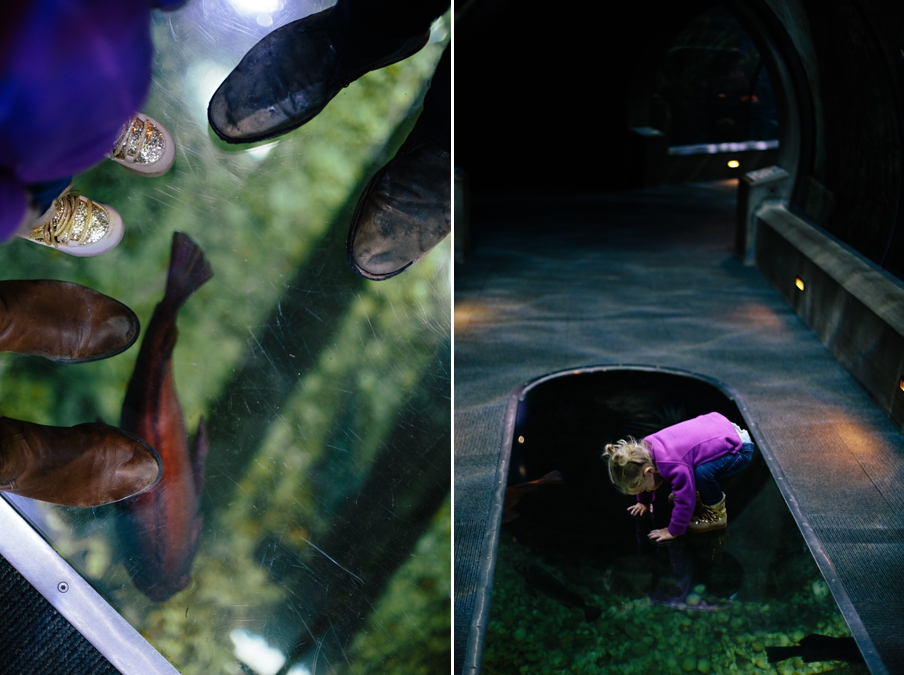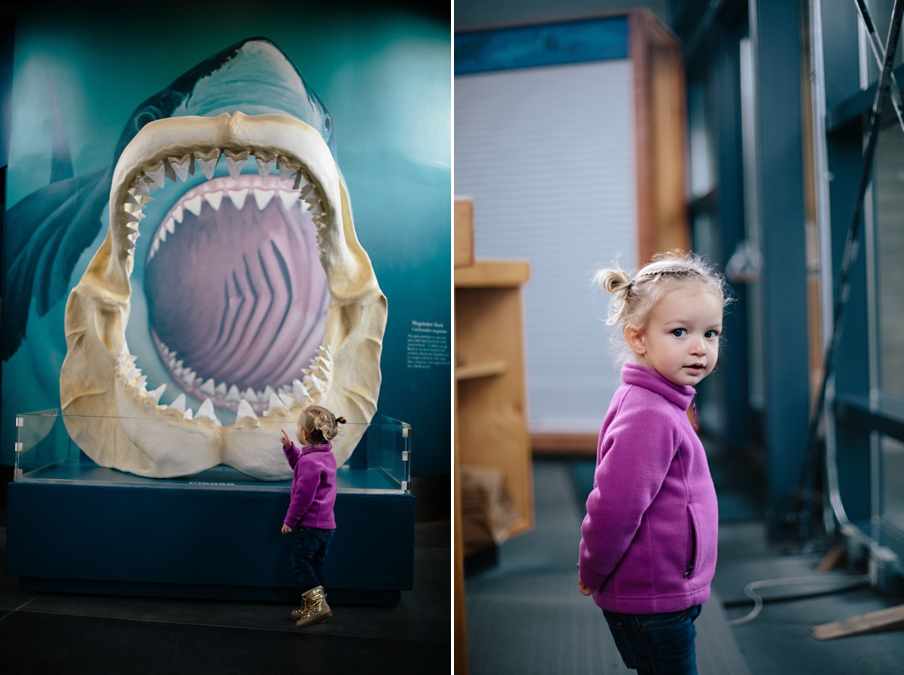 Before heading back to the cottage we stopped off at Rogue for lunch. Yum! The light streaming in at our table was just too perfect to ignore, so I documented silly things, like Isla playing and Daddo trying to get one of her stubborn boogies… you're welcome =).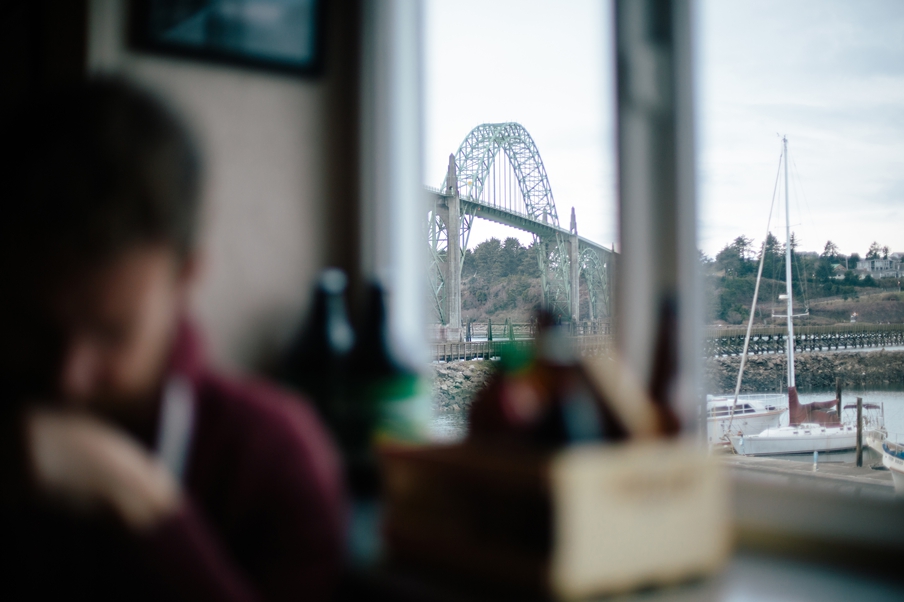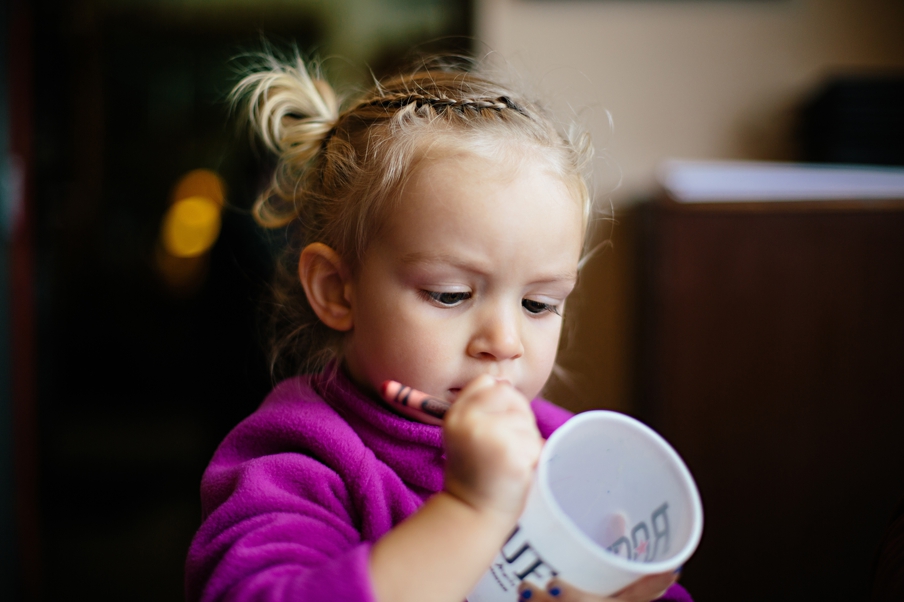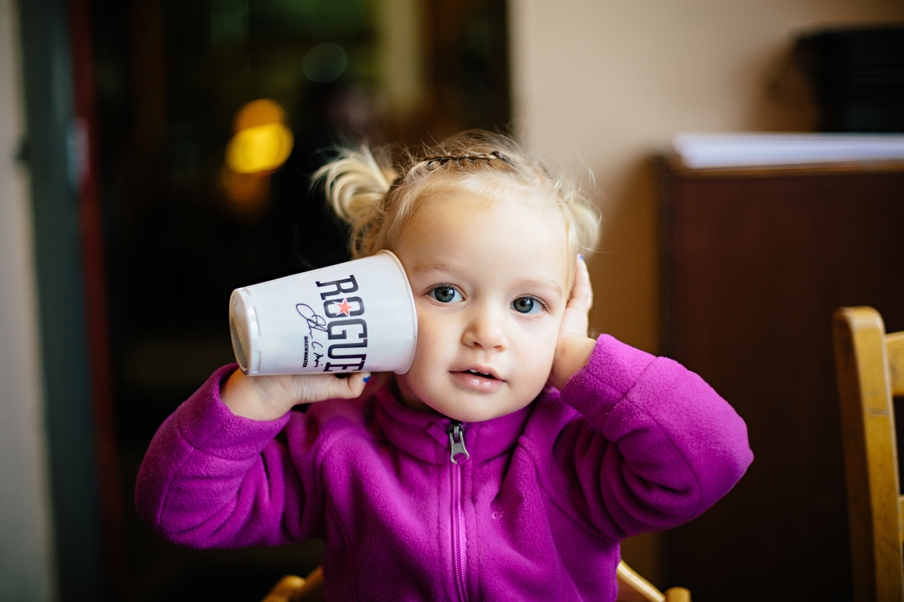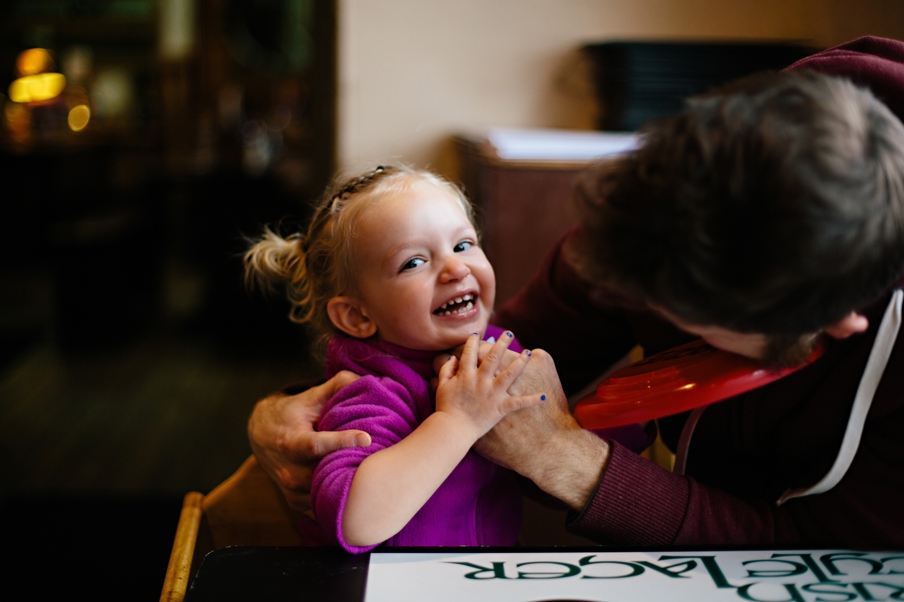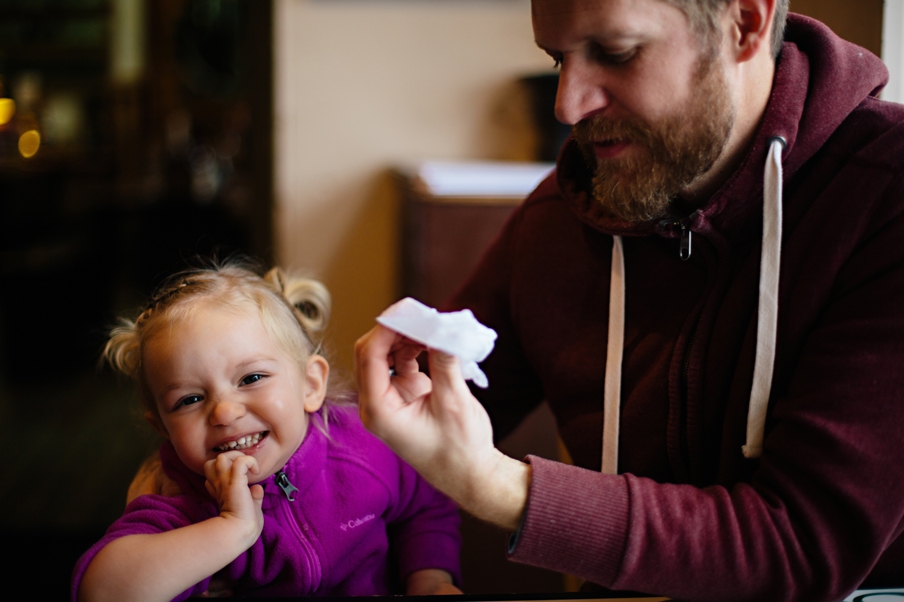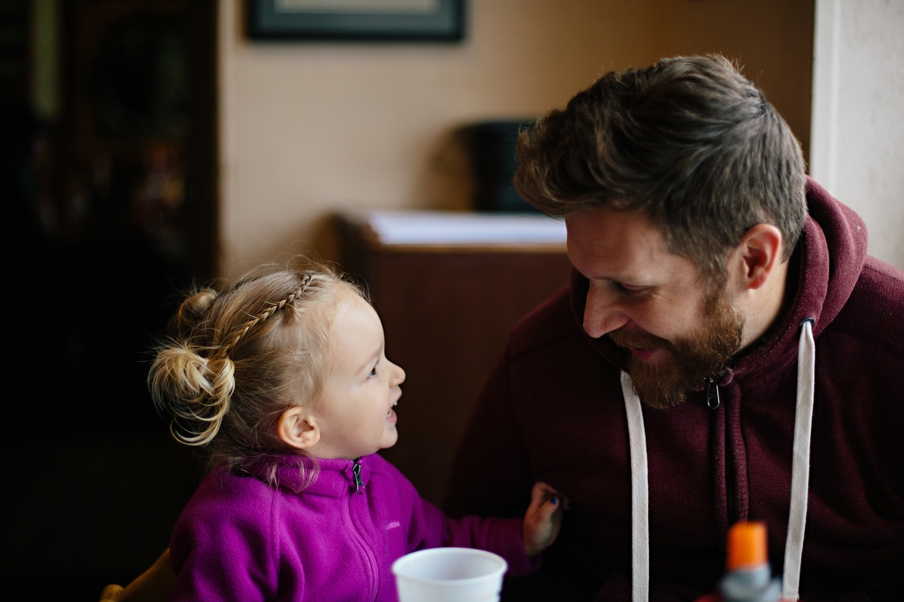 We're already looking forward to our next visit to the Oregon Coast Aquarium this spring!