We discovered Elephant Haven last year when we were making plans to take Isla to the Elephant Nature Park. The park was completely booked (how wonderful that this incredible organization is thriving and reaching so many people!) and after a little research on their site, I learned there were several sister organizations we could visit that upheld the same standards and beliefs surrounding elephant care. Elephant Haven is located in Soi Yok, just outside of Kanchanaburi and a short train ride from Bangkok. Our first experience there, an overnight stay, could not have been more magical, and we were beyond thrilled to return a few days this year to be surrounded by such magnificent creatures and lovely people. Elephant Haven is a wonderful, ethical organization that allows you to interact with elephants in a loving and respectful manner. This means no riding, shows, tricks, bull hooks or brutality. The elephants have a daily routine, but are not forced to participate in anything they do not want to be part of. When you visit Elephant Haven, you have a rare opportunity to observe and interact with the elephants. Your day is spent preparing food, feeding, walking alongside, and bathing the elephants. It is such an enriching experience!!! Knowing we are contributing towards a program that is pushing for the ethical treatment of animals fills our hearts with joy. When you visit Asia, please don't ride the elephants! Instead, do your research and support organizations like Elephant Haven who put the welfare of the animals first.
Some tips before you go:
It is hot, dry, and dusty. Elephant Haven has lots of cold water available, but it's a good idea to bring your own water bottle. Drink lots throughout the day so you stay hydrated. Also, bring plenty of sunscreen.
Bring a towel with you. They are not provided.
Wear outdoor water shoes. The river bed ranges from muddy to rocky, so it's nice to have your feet protected.
Stay overnight. You have the opportunity to spend a little additional time with the elephants before the day visitors arrive, and may be able to visit a local market in the evening. We were able to connect with the staff during the evenings when we stayed, and really enjoyed getting to know them more!
Bring cash. There are some small trinkets, cold drinks, and snacks available on site. It's good to have cash for purchasing snacks and souvenirs if you stay overnight and visit the local market (and cold beers at 7-11). Also, you can leave additional donations and tip the very hard-working and deserving staff.
Bring your camera! You will want to document your interactions with the elephants. If you have a waterproof case or camera it is so fun to bring it into the river for the elephant bathing.
Elephant Haven has internet and electricity, so you can charge your electronics while you're there.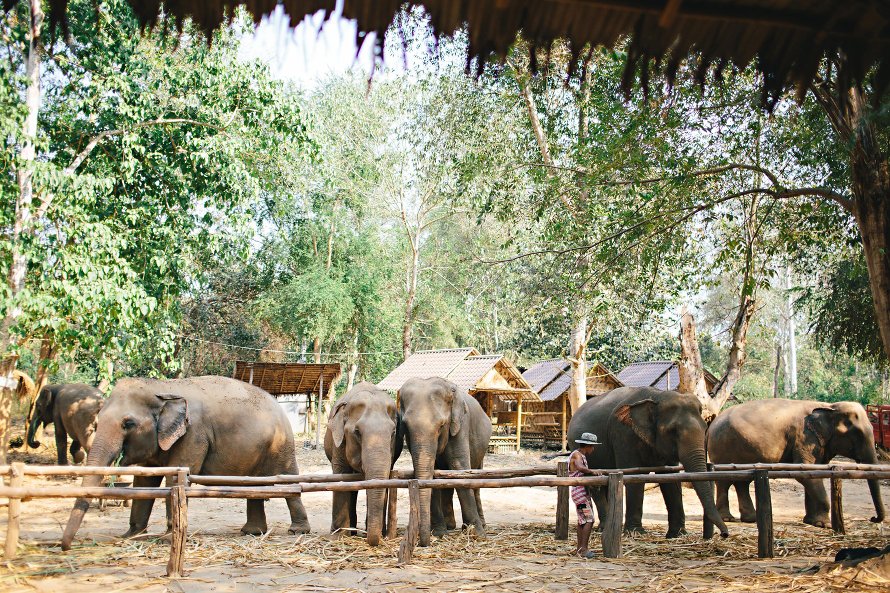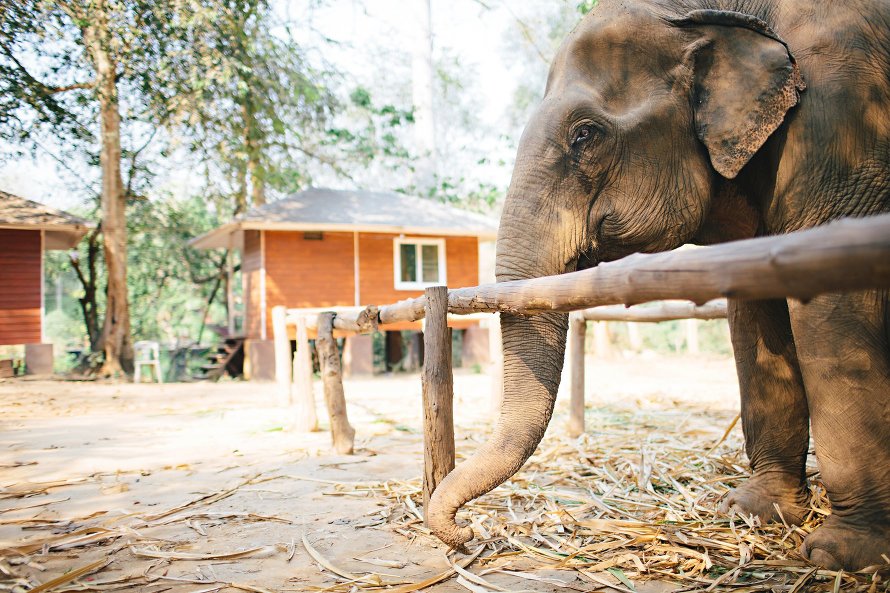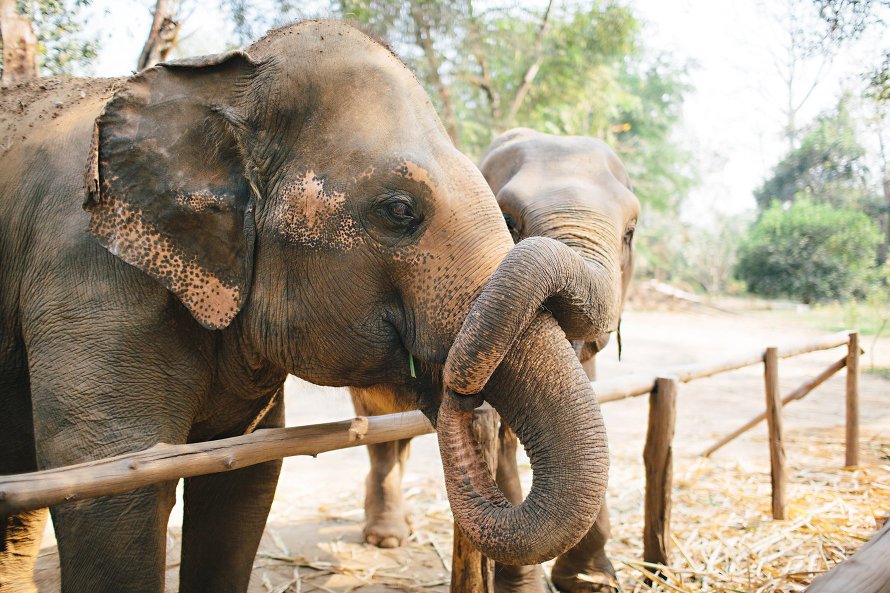 Each morning starts out with an opportunity to feed the elephants before walking around the grounds with them.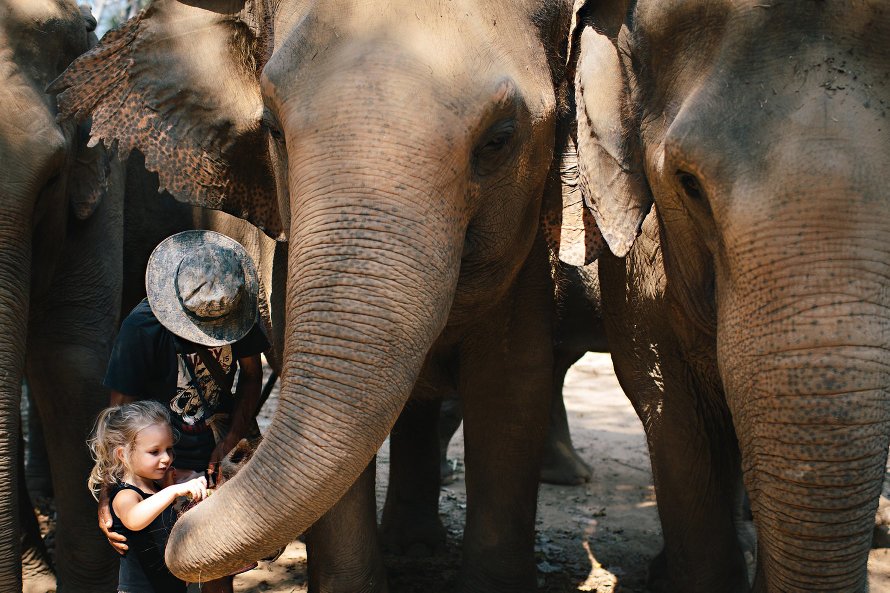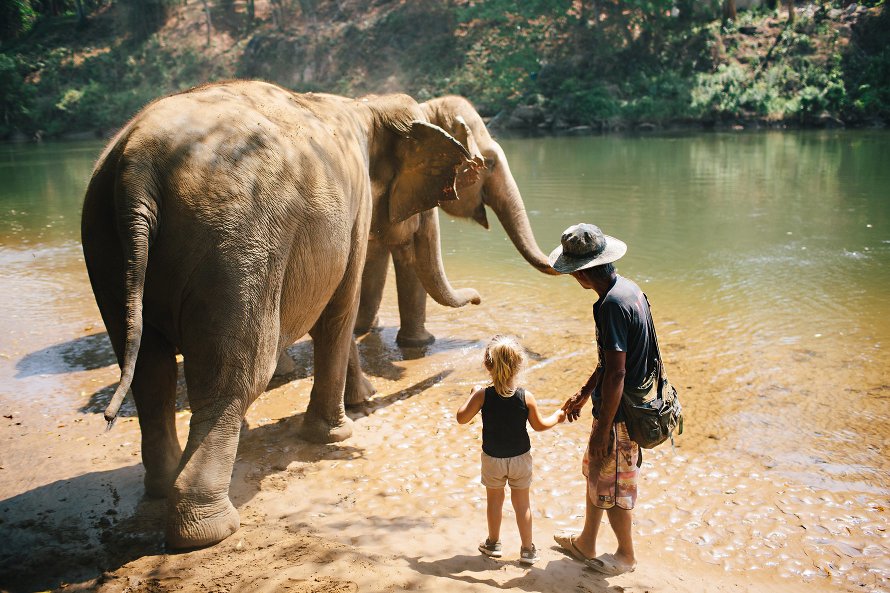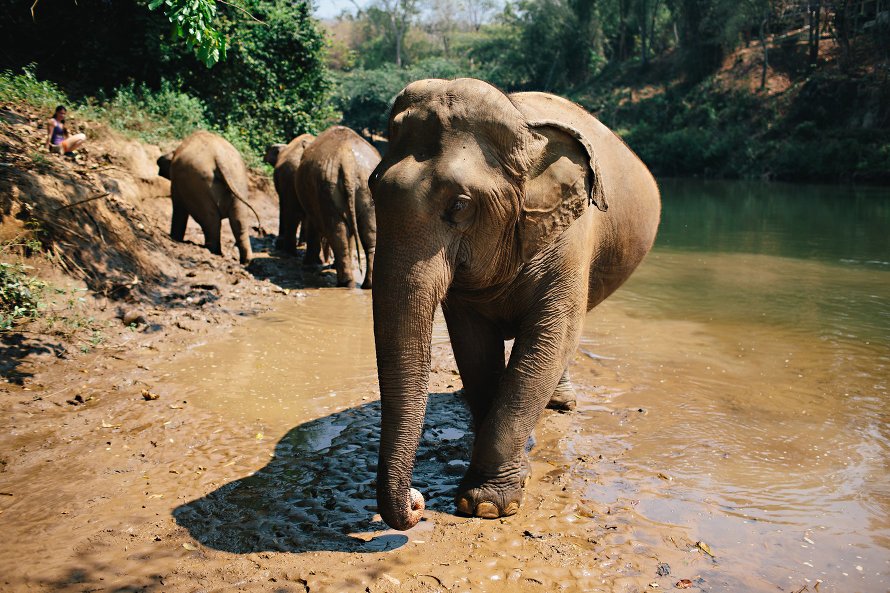 While still cautious, Isla displayed such a growth of confidence around the elephants this year! By day two she was really at ease while feeding and walking alongside her pachyderm friends.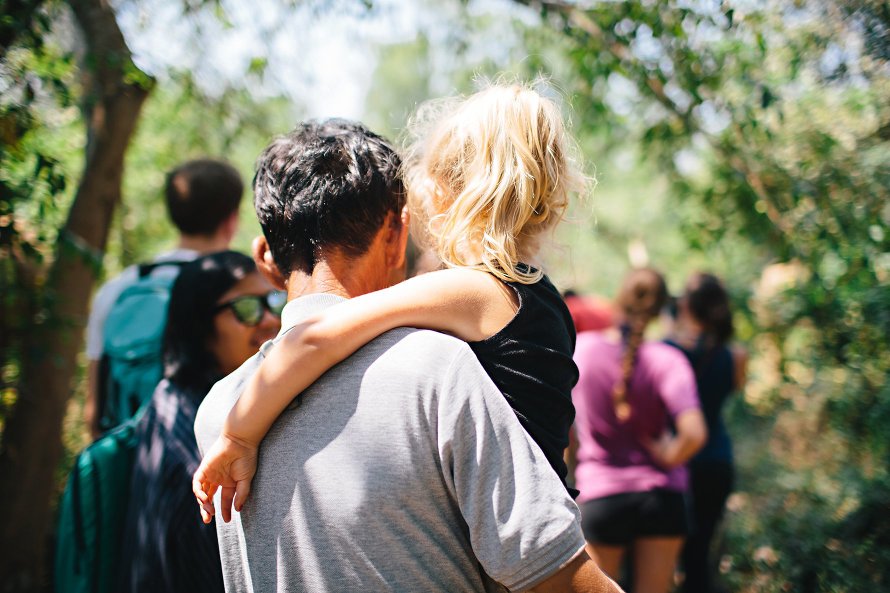 I cannot rave about the caring staff at Elephant Haven enough! Not only are they wonderful with, and knowledgeable about, the elephants, they absolutely ADORE children and provide them with endless attention. Isla felt so loved, and I truly think she may have been more excited about her human friends at Elephant Haven than the elephants!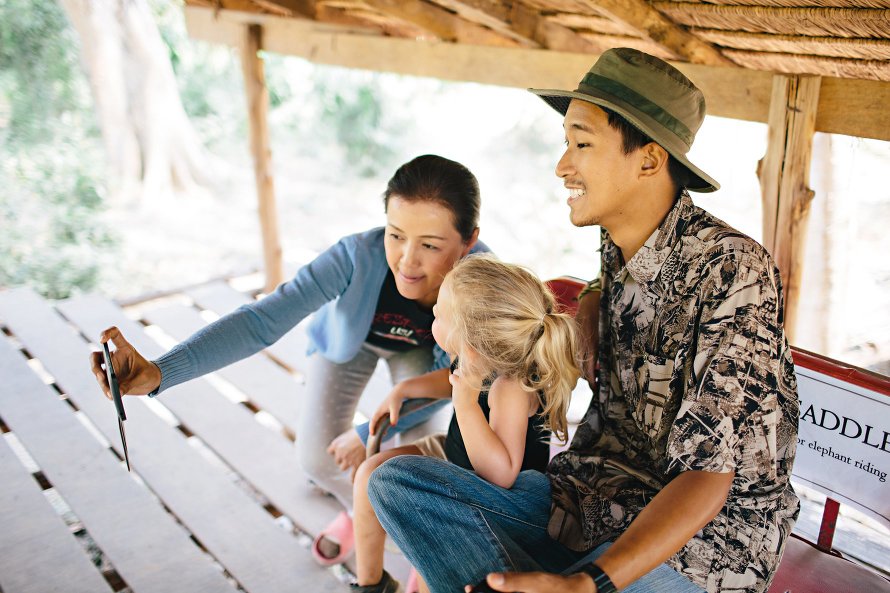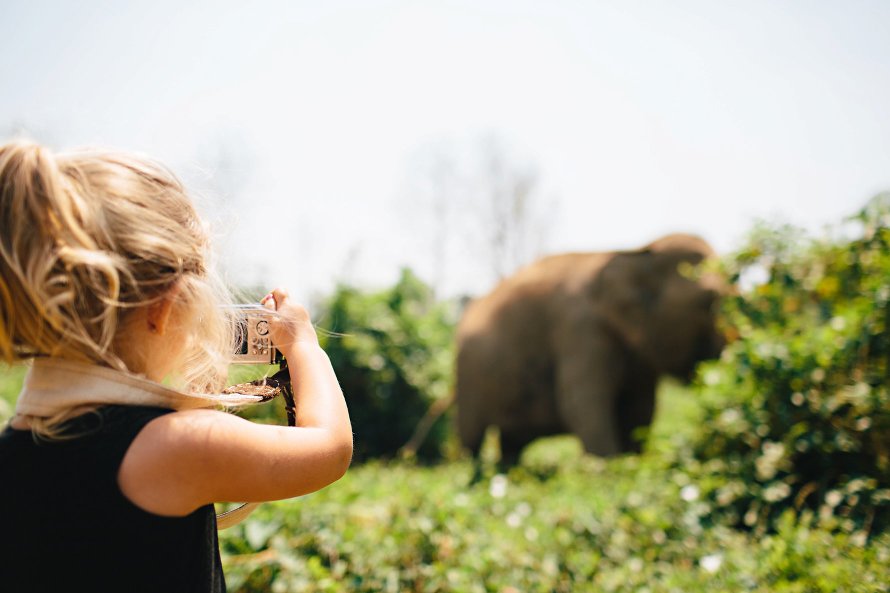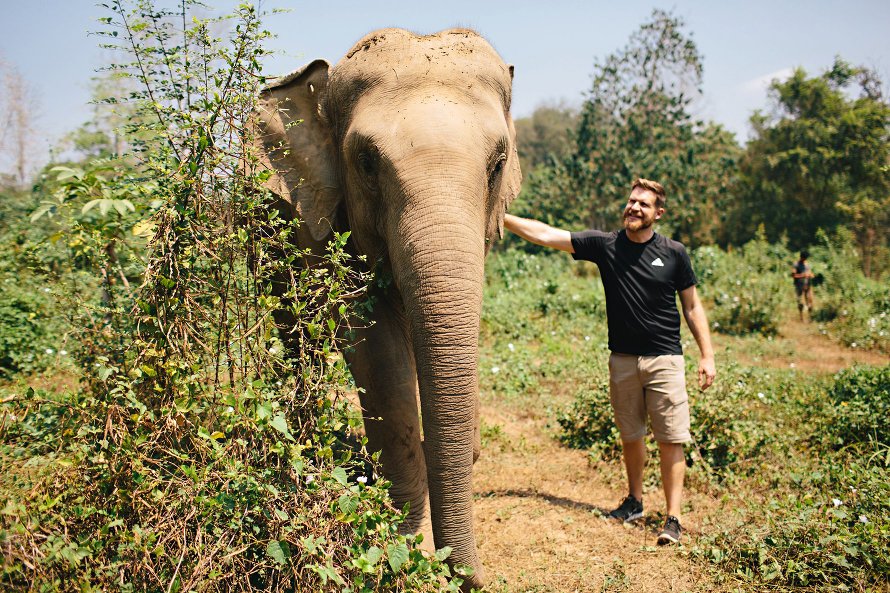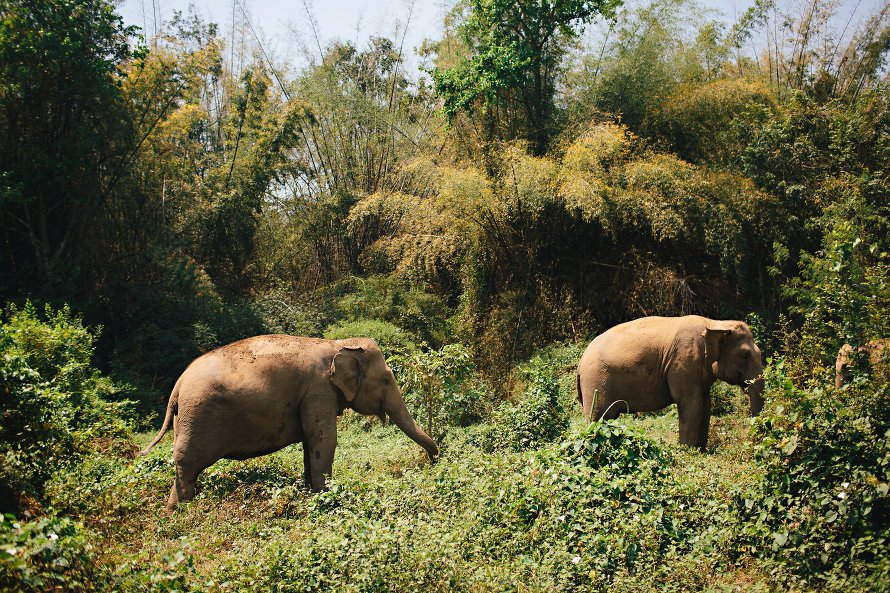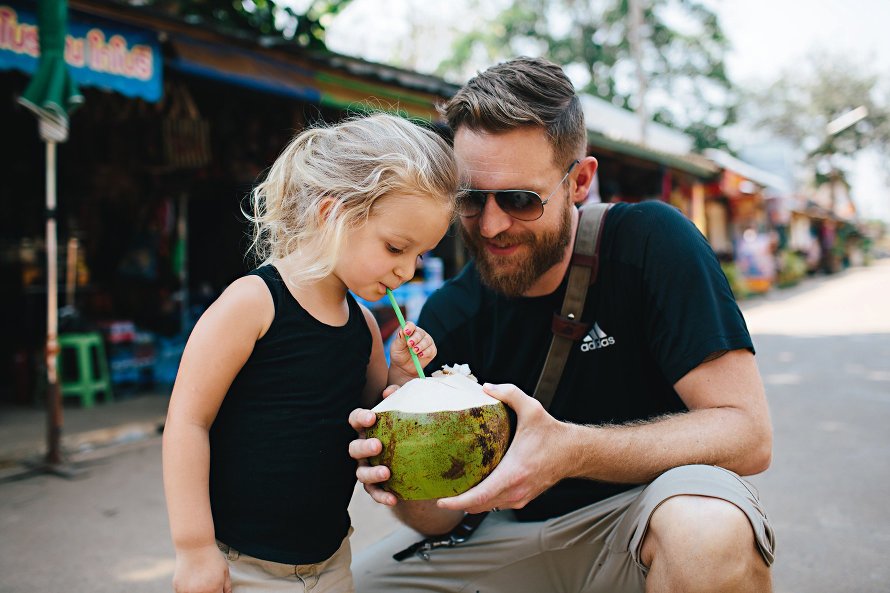 If you stay overnight at the park you will have an opportunity to visit a stretch of the Death Railway nearby. We went to the railway on a scorching hot afternoon, and as we had seen this spot the year before, we opted to look around the nearby shopping stalls and enjoy a cool coconut treat.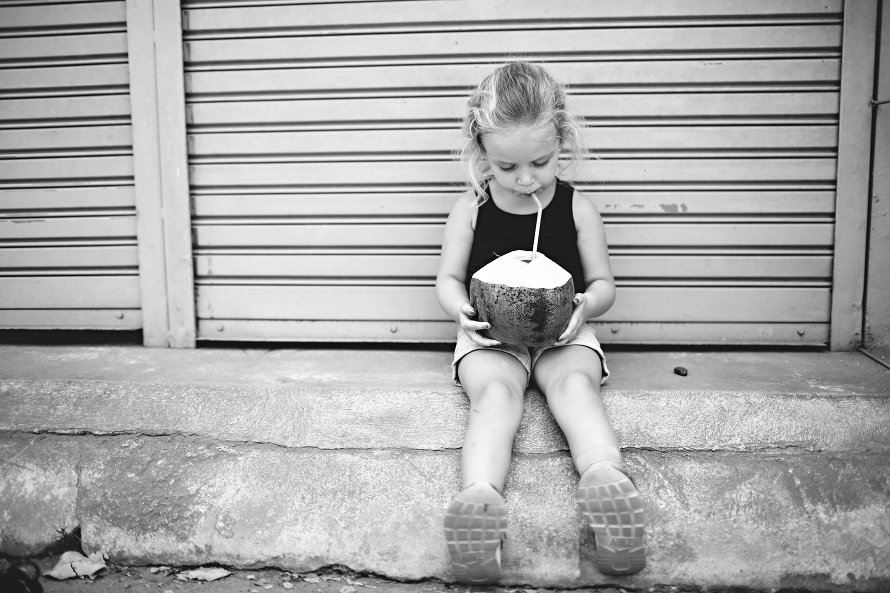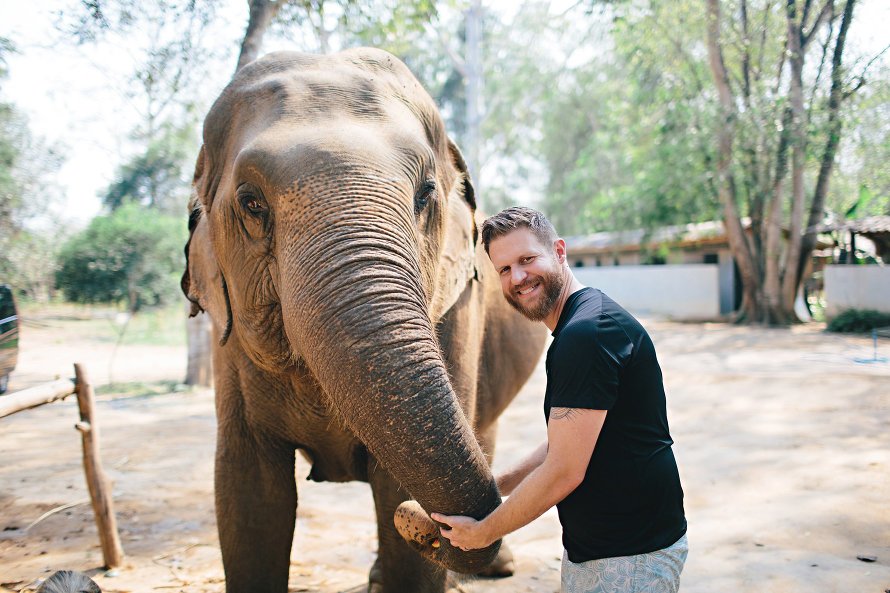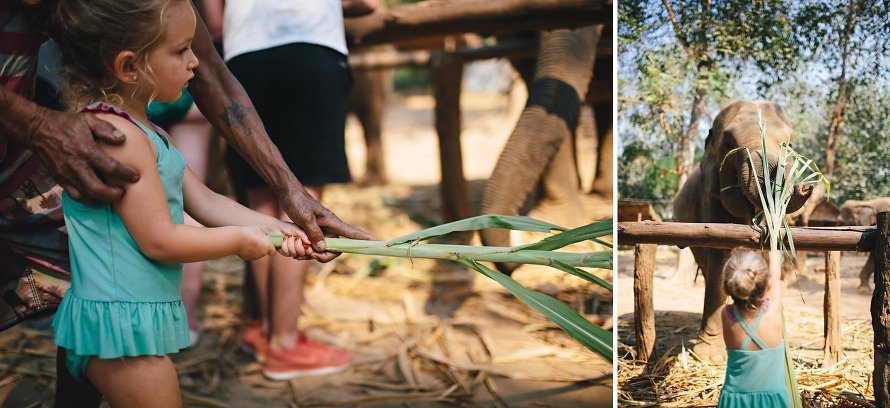 In the afternoon the elephants have an opportunity to bathe in the river and all of the visitors get to jump in as well. It's refreshing and exhilarating to play with these giants in the water. They work up quite an appetite during their bath time, so there is another feeding afterwards.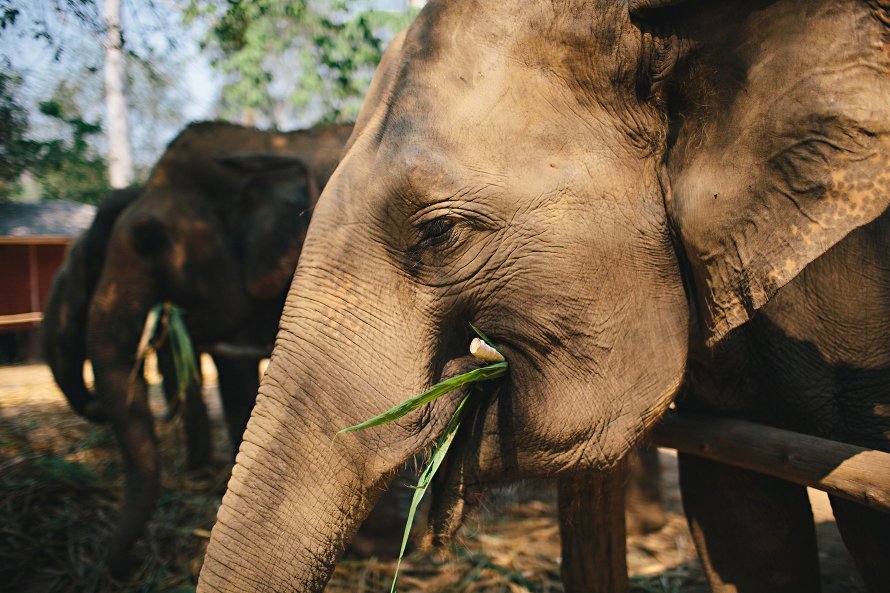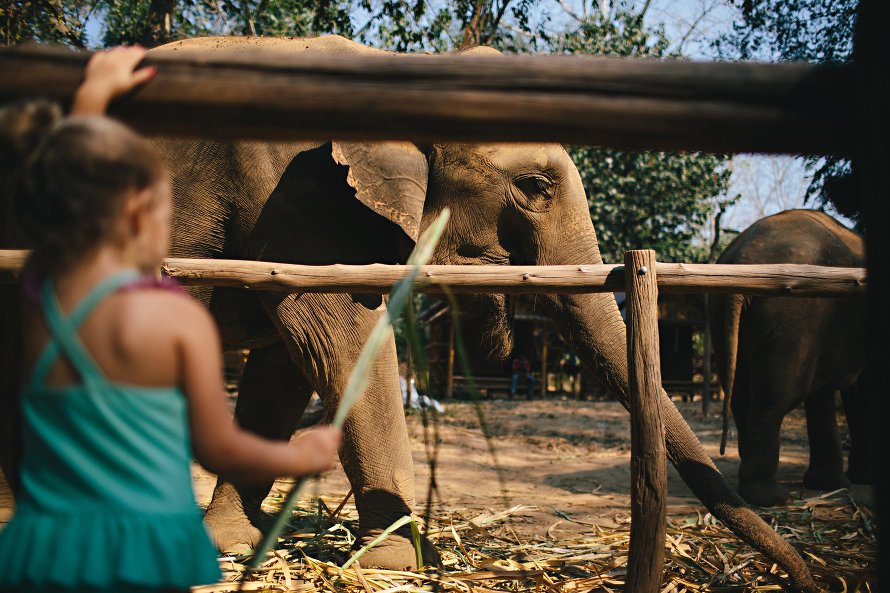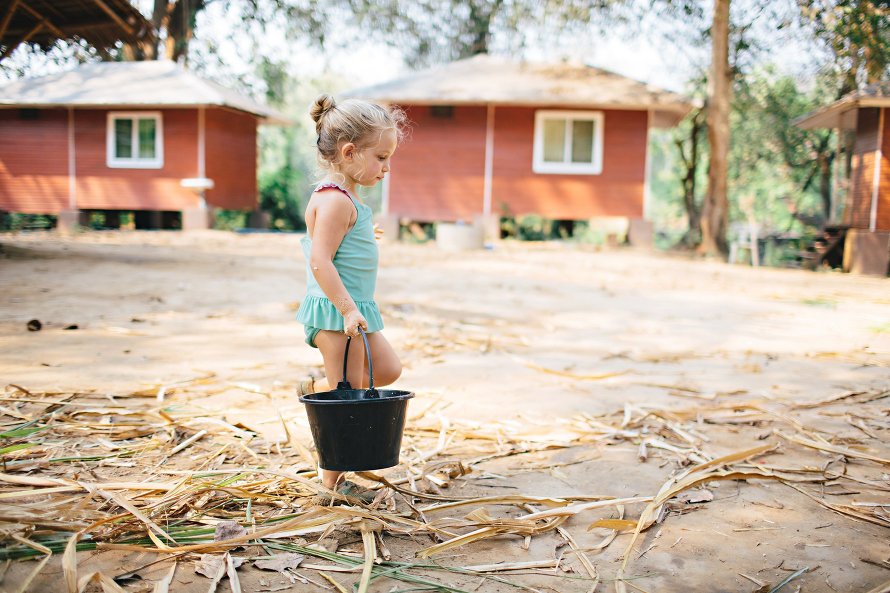 Little Miss, off to feed the elephants! Behind her you can see the little cottages we stayed in. They are basic, with a toilet, shower, and mattress on the floor, but it is SO worth staying overnight, as it affords you extra time with the elephants and the staff.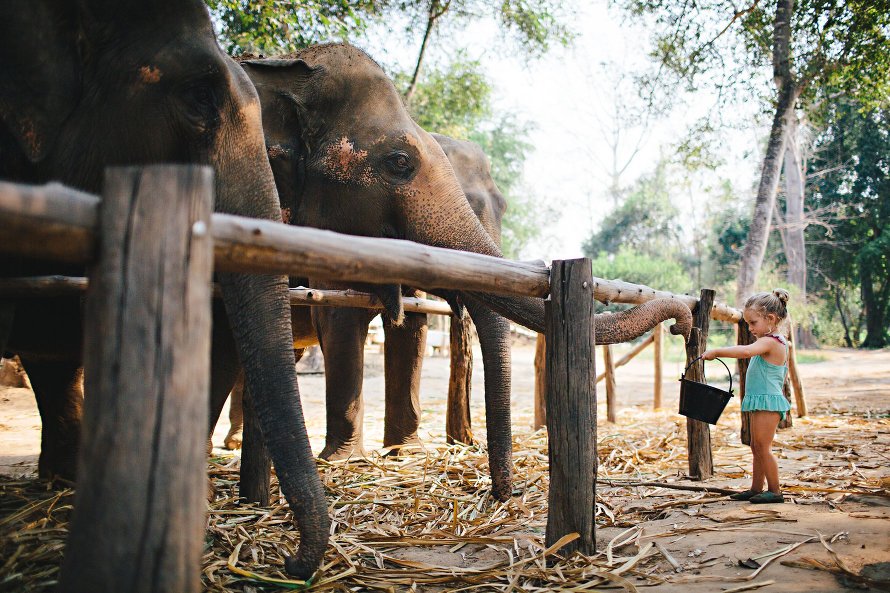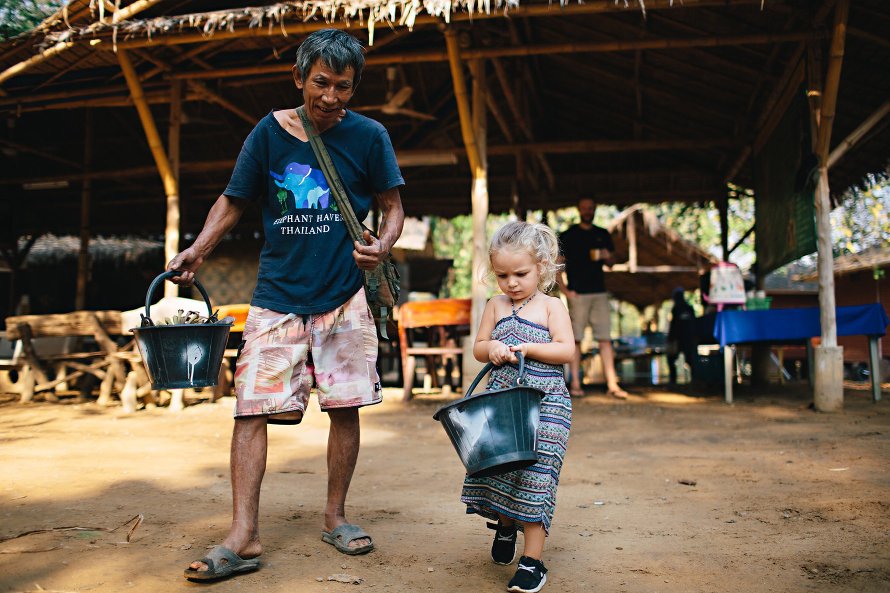 Up and at 'em bright and early the next morning before the day visitors arrive. We loved having this time to ourselves with the elephants!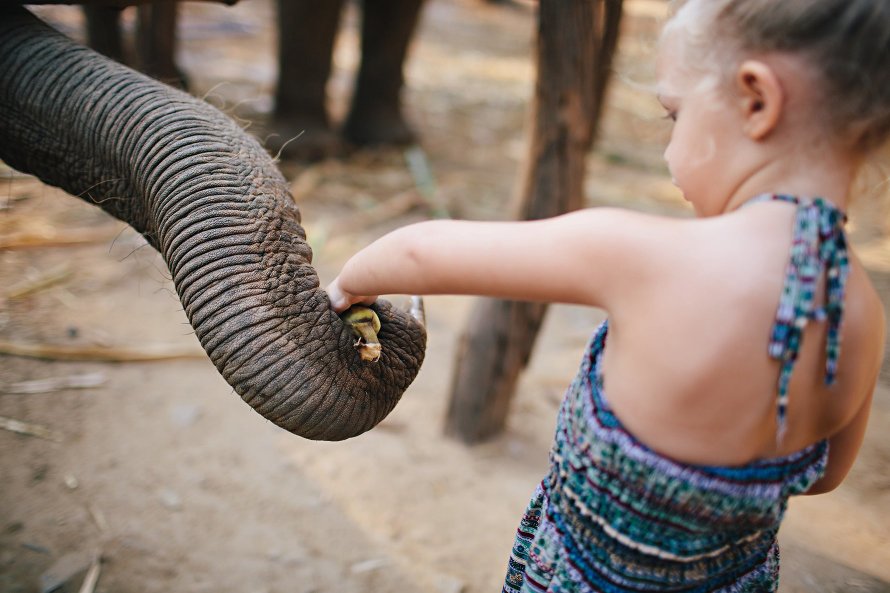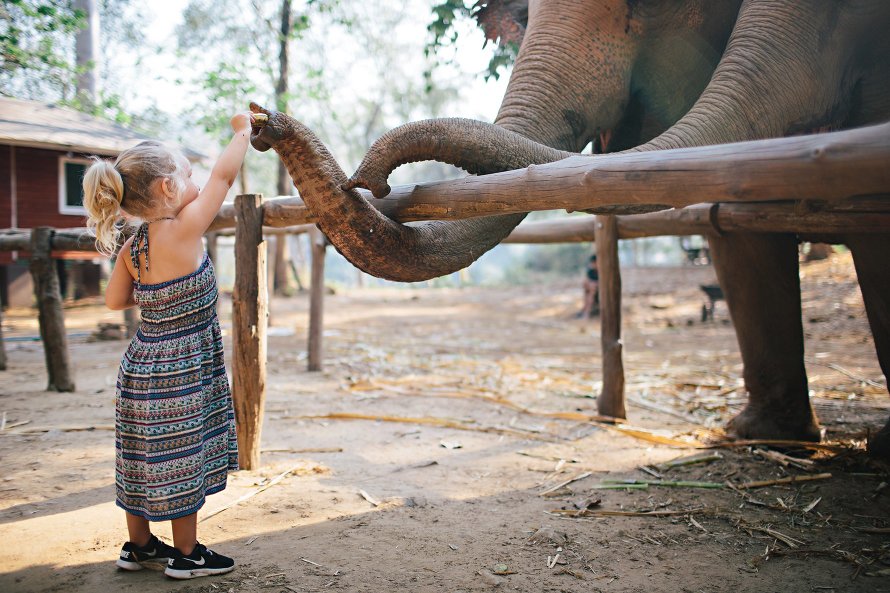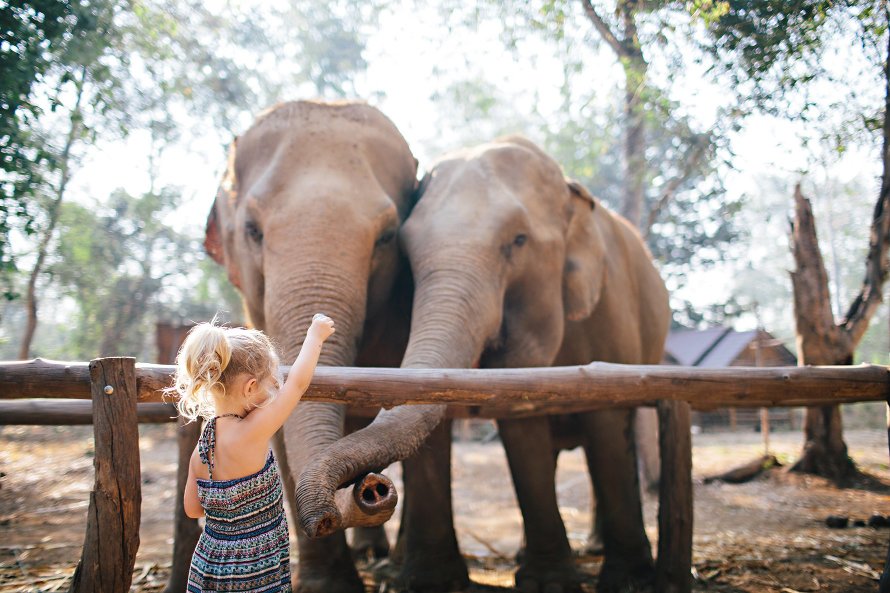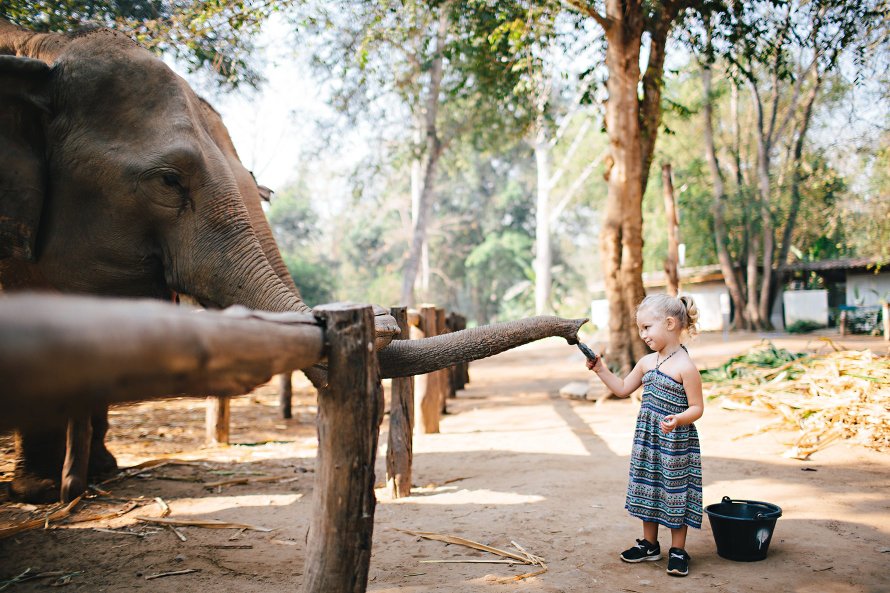 That confident little smirk on her face is too much!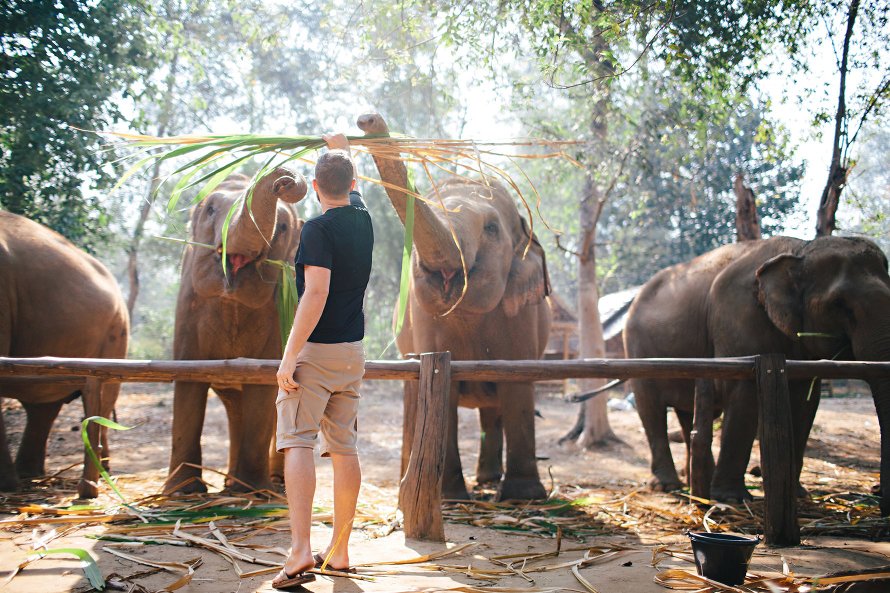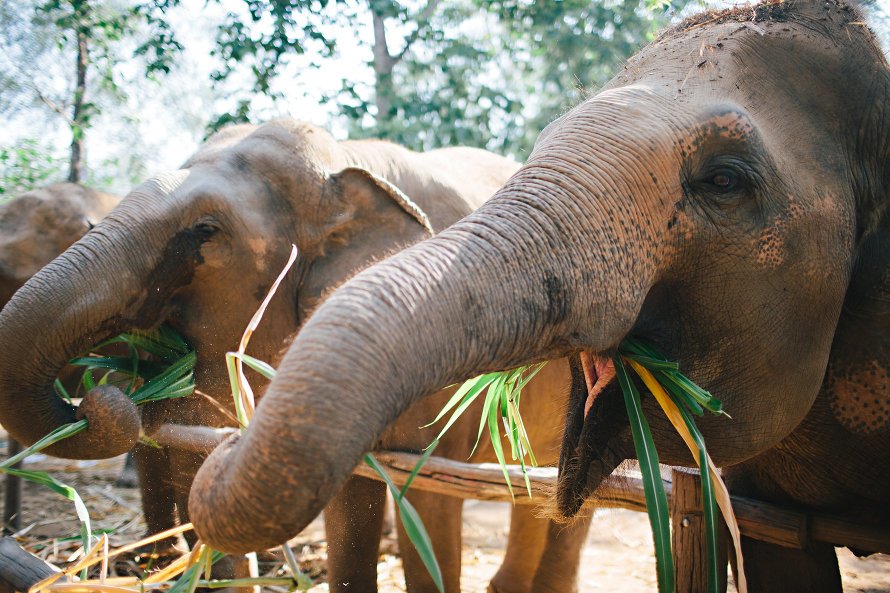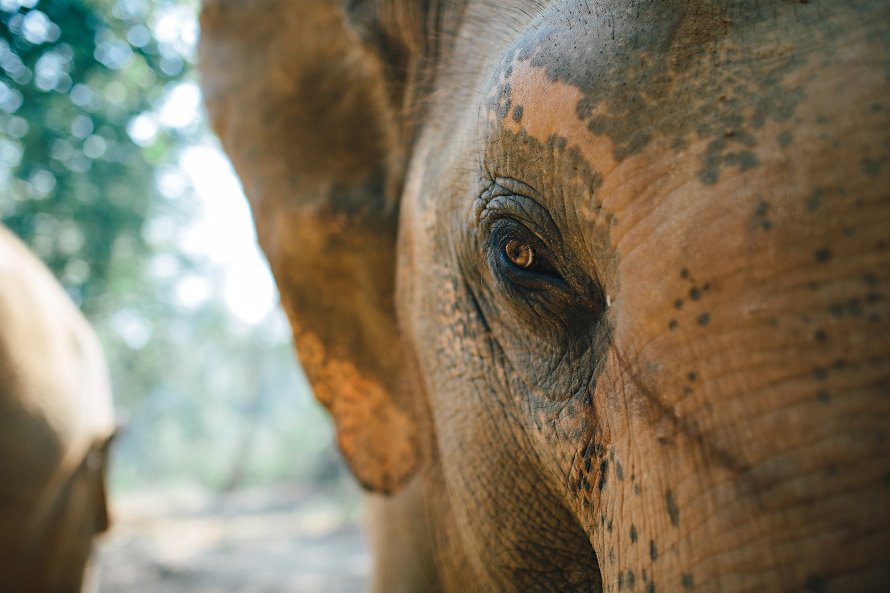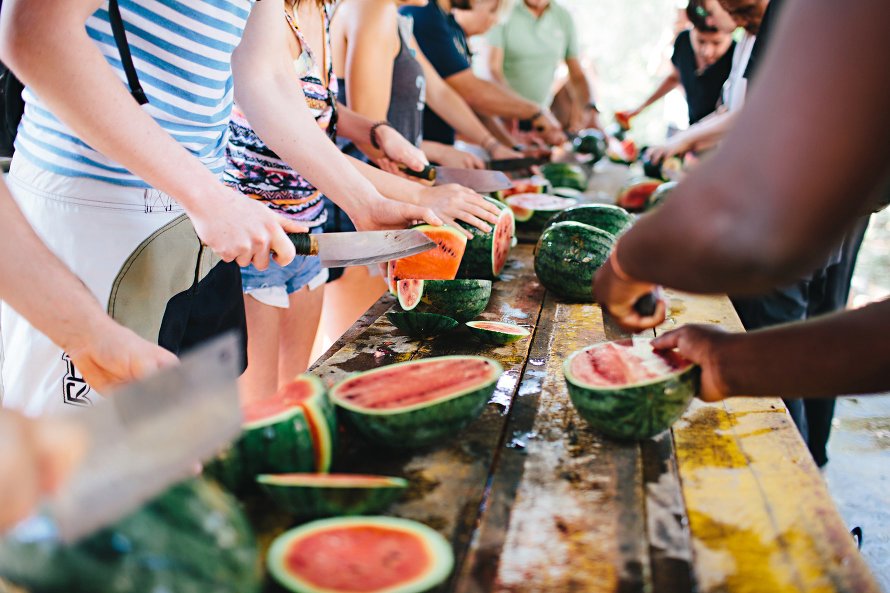 When the daily visitors arrive, food preparations begin. Everyone pitches in and it's a great opportunity to start to get to know the other travelers you're about to share the experience alongside.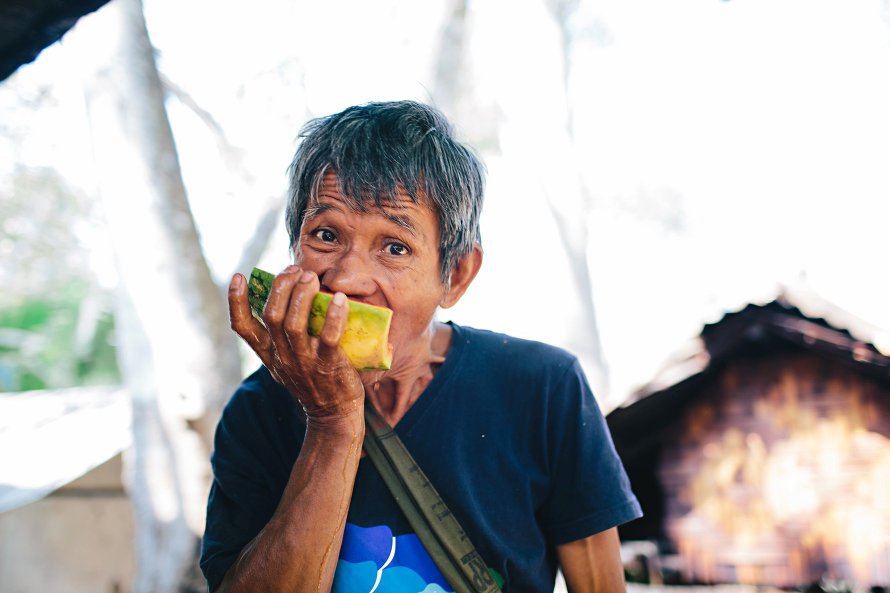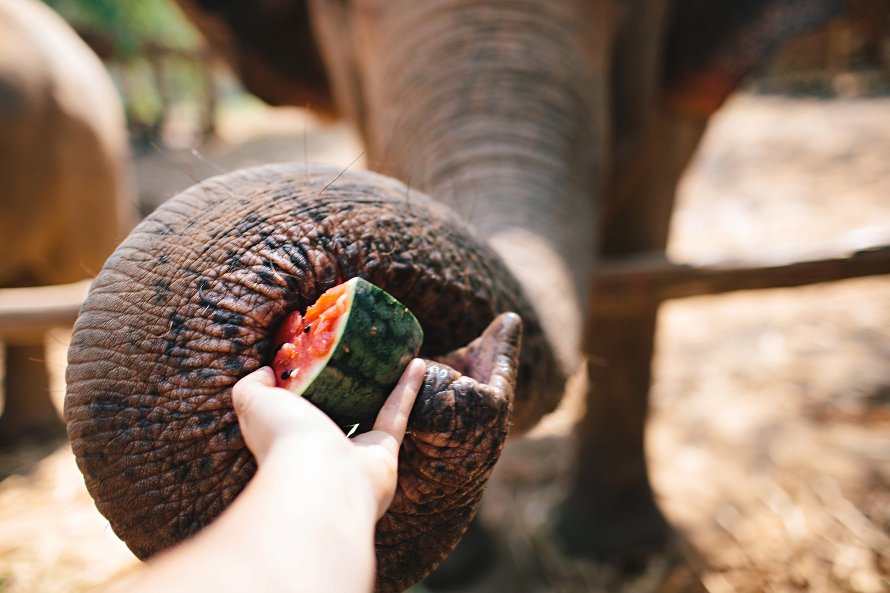 Prepping rice balls for the elephants. This fiber-filled snack is helpful to the elephants' digestive system and they find them super tasty! Isla wasn't so certain she wanted to get her hands dirty at first, but once she knew the rice balls were helpful to the elephants she dove right in!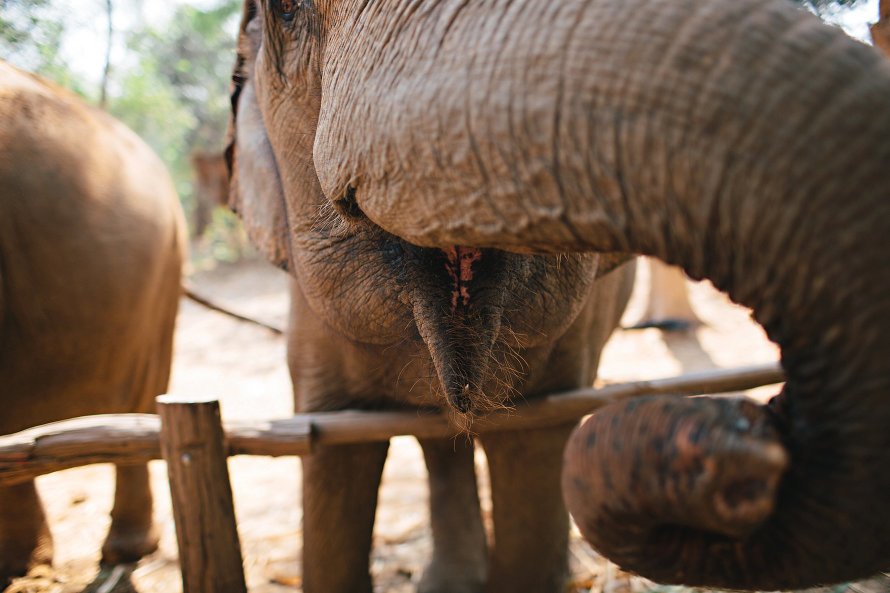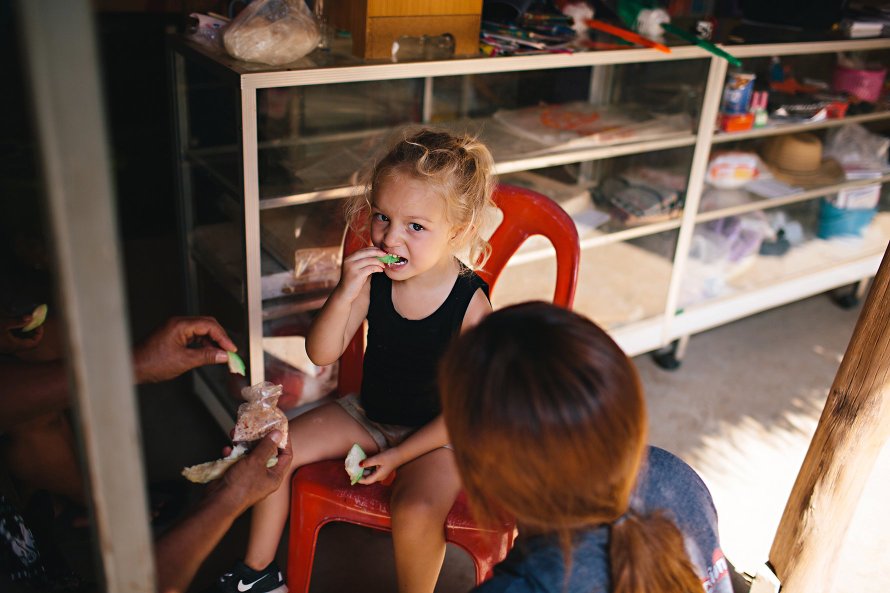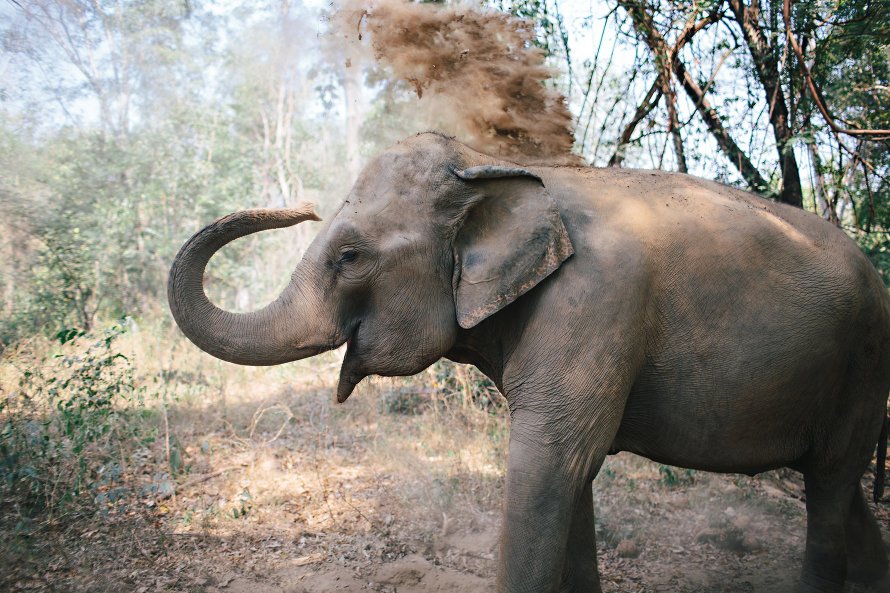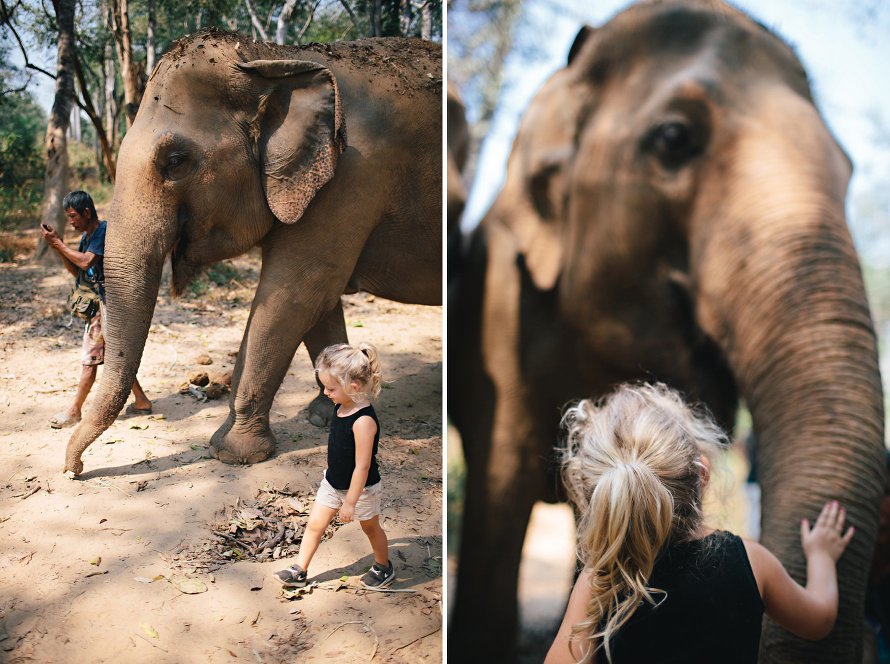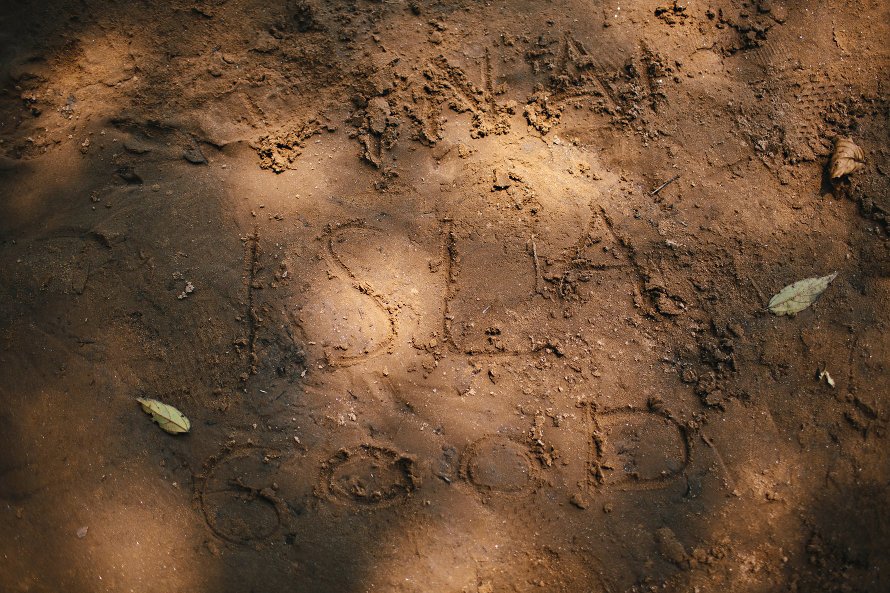 Both our stays at Elephant Haven were so enriching and wonderful! The opportunity to interact with these incredible creatures in such a loving and ethical environment is truly life-changing. We cannot wait to return again, this time to introduce Cole to the Elephants!