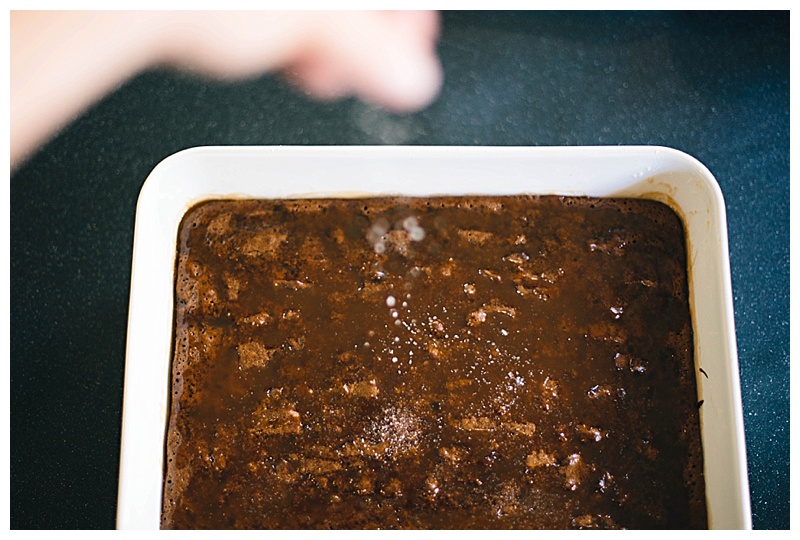 For Jen's 32nd birthday this week I did 3 things that I normally leave to the skillful hands of my creative wife… baking, image processing, and blogging. Isla and I worked together to bake a delicious, rich, salty, and chocolatey batch of salted caramel brownies. You'll want to try these tasty little treats, of which I modified from The Barefoot Contessa cookbook, Foolproof. I kept the camera on hand to document the event and then proceeded to do something I haven't done in a long while… handle all of the image post processing, including the blog post. For those who follow along with either this family blog and/or our photography business blog, you know her skillful handiwork quite well. I admire the effort and dedication she puts into the entire process, and this little project helped me to further that appreciation for what she does.
For our birthdays this year, we decided that our gift to each other would be the bathroom renovation at our beach cottage, so there would be no need for any more presents. Regardless, I still wanted to do something special for Jen on her birthday. I included Isla in the process and asked her what she wanted to do for mommy for her birthday. Her first idea was to make a "fruit snack cake". This kiddo usually has fruit snacks on her mind (Annie's Organic Bunny Snacks, to be specific), so the idea came quickly and naturally. Although I couldn't quite imagine a bunny fruit snack cake working out well, the idea of baking was a great idea. Every year, Jen bakes the yummiest cupcakes for my birthday. In fact, they are so good that they have ruined all other desserts for me. I've become a bit of a dessert snob, especially when it comes to cake. In order for me to sacrifice the calories and sugar intake, it has to be an explosion of richness and flavor. I'm not partaking in the gluttony of American desserts if it's not going to absolutely blow me away. I owe this snobbery to my wife's cupcakes. They are that good. So, I had my work cut out for me.
In order to come anywhere near the amazing goodness of Jen's baking, I had to pull inspiration from a proven source. Pinterest, of course, has a million ideas from thousands of homemade foodie bloggers, but after 10 minutes of scrolling through the beautiful photos and reading the promises of "the best (insert product) you'll ever have!", I decided to turn my trust to one of the greats in modern cooking and baking… the lovely Barefoot Contessa herself, Ina Garten. With Pinterest at the ready, I often forget about our library of great cookbooks at home with recipes that have been developed and tested by professionals. Isla and I flipped through the baking section and our dessert choice was apparent to both of us almost instantly. After spotting the salted caramel brownies, Isla wanted nothing to do with any other recipe. Given Jen's undying affection for Salt & Straw's sea salt with caramel ice cream, this was a no-brainer. As well, it was a delicious, yet simple option for my beginner skills. The extent of my cooking ability includes pancakes from scratch, tacos with a pre-made mix, and a version of spaghetti that is based on whatever is available in the cupboard and spice drawer. This would be new territory.
Here is Ina's recipe for salted caramel brownies:
1/2 pound (2 sticks) unsalted butter
8 ounces plus 6 ounces of Hershey's semisweet chocolate chips
3 ounces unsweetened chocolate
3 extra-large eggs
1 1/2 tablespoons instant coffee granules
1 tablespoon pure vanilla extract
1 cup plus 2 tablespoons sugar
1/2 cup plus 2 tablespoons all-purpose flour, divided
1 1/2 teaspoons baking powder
1/2 teaspoon kosher salt
5 to 6 ounces good caramel sauce, such as Fran's
2 to 3 teaspoons flaked sea salt, such as Maldon
Oven at 350. 9x12x1.5 inch baking pan.
My modifications:
In this family, we are complete suckers for anything with sea salt and chocolate. So, I had to up the infusion of these ingredients in any way possible.
I substituted the 3 ounces of unsweetened chocolate with this gooey mixture:

2.8 oz bar of Alter Eco's deep dark sea salt chocolate with 70% cocoa. This bar also happens to be gluten free, non-GMO, and organic.
1 oz unsweetened baker's chocolate
About 2 teaspoons of Trader Joe's 100% cocoa powder. I put this stuff in our smoothies just about every day, and I love the texture it brings to the mix.

Substituted the kosher salt for sea salt
I was not able to find the flaked sea salt, so I sprinkled some coarse sea salt on top of the caramel sauce. The flaked sea salt is mainly for decoration, I assume.
The caramel sauce was switched out for the glorious whiskey caramel sauce that Jen has used many times before, mainly on cupcakes. Fortunately for me, there was enough leftover from my birthday cupcakes. So, I used that instead of the regular caramel sauce I picked up at the store.
Jen can't have caffeine, so I used decaf coffee. This little splash of instant coffee grounds was a nice touch to the final product. It blends so well with the chocolate.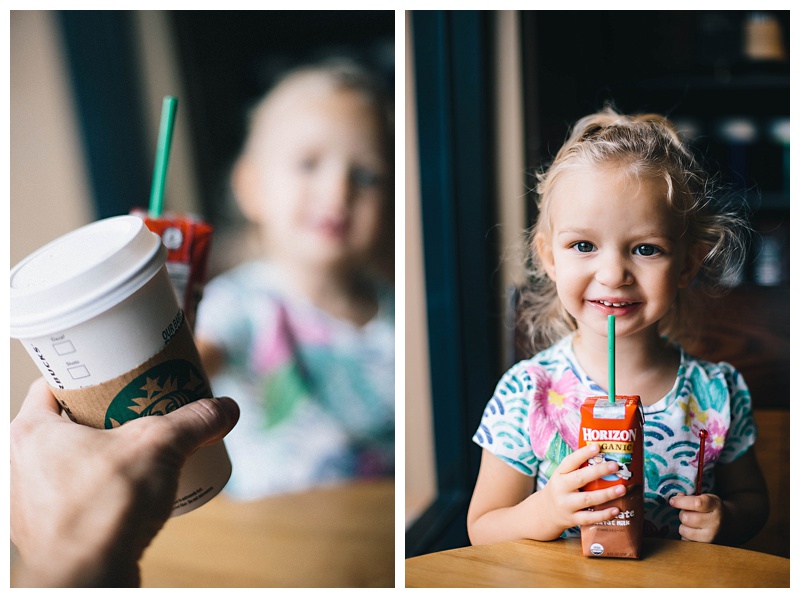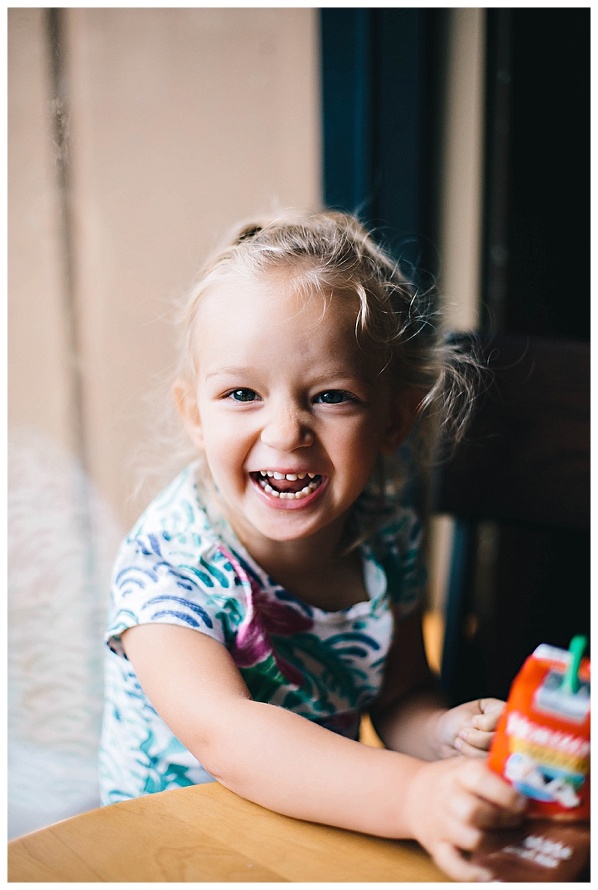 First, it was off to Fred Meyer's for baking ingredients. Any trip out with my little girl has to start with a coffee date. She loves the Horizon chocolate milk at Starbucks and can't get to it fast enough when we walk in the doors. She also loves how the milk bursts out of the straw when she squeezes the carton!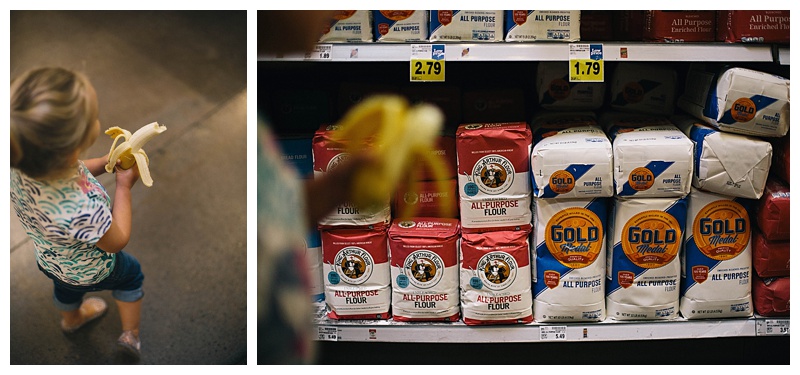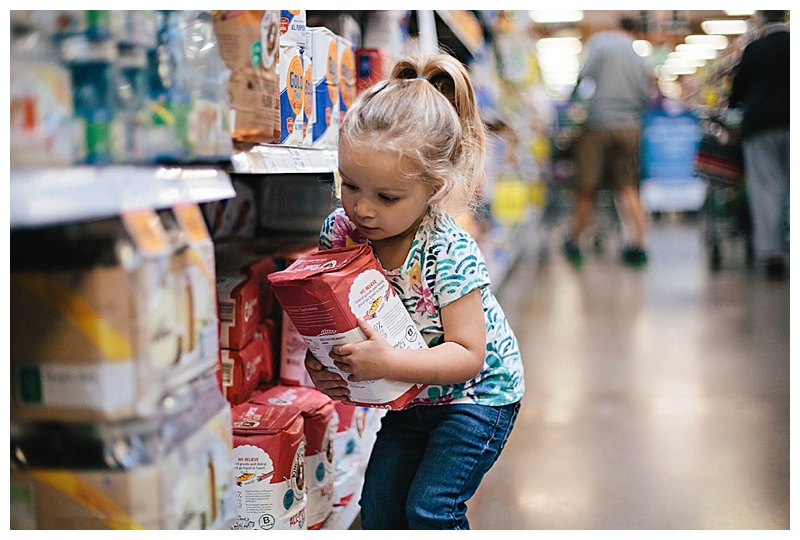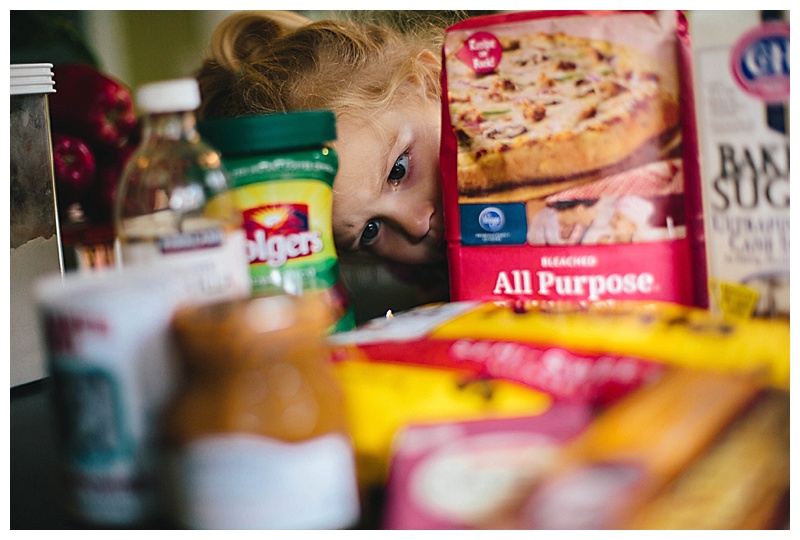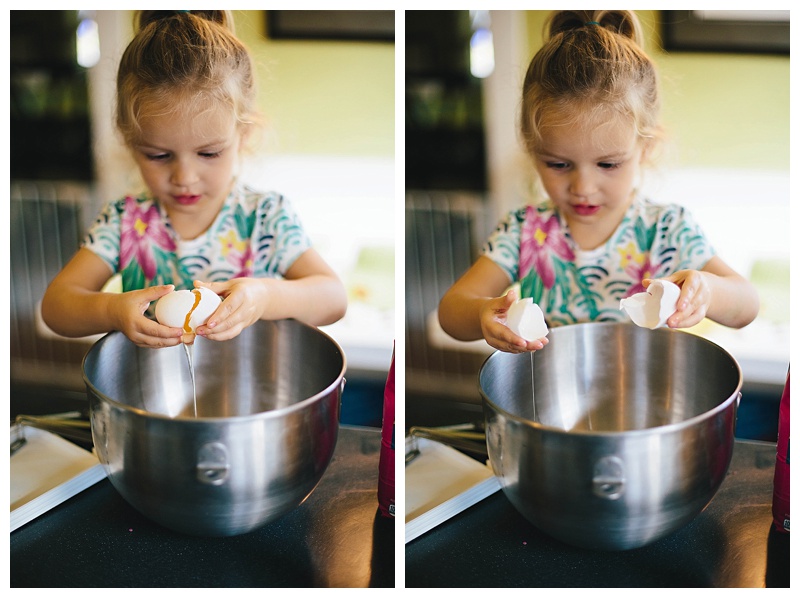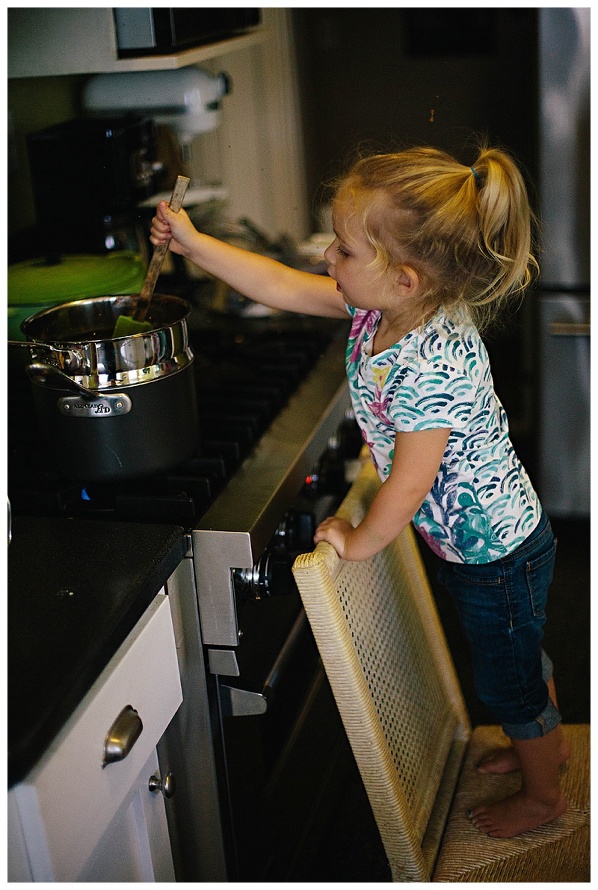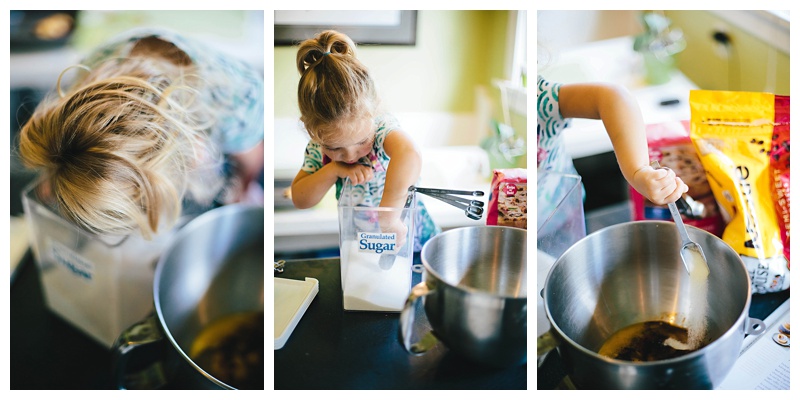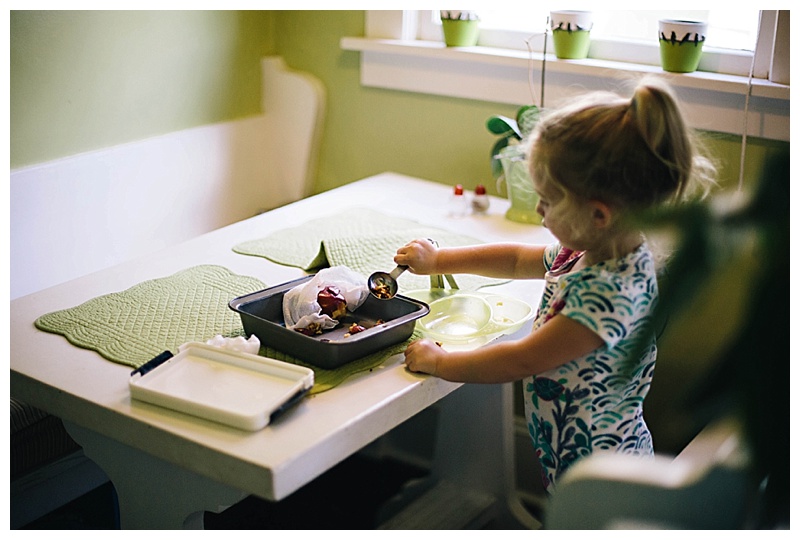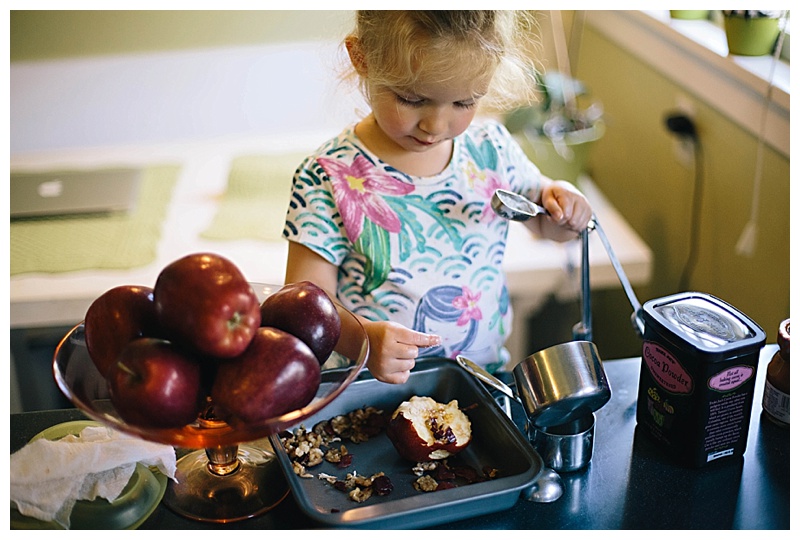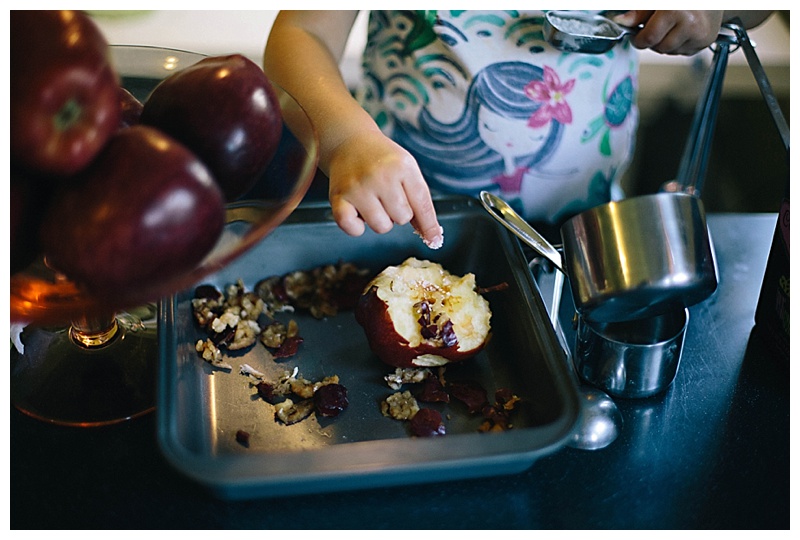 Isla loves to help in the kitchen, and she is eager to do as much as possible. She poured in the ingredients, stirred the mixtures, and smelled the sugar. During the times she was not able to help, she busily worked on her own creation, an apple pie. Her recipe will be released soon. According to Isla, you're supposed to "put in the oven for 40 degrees." Noted.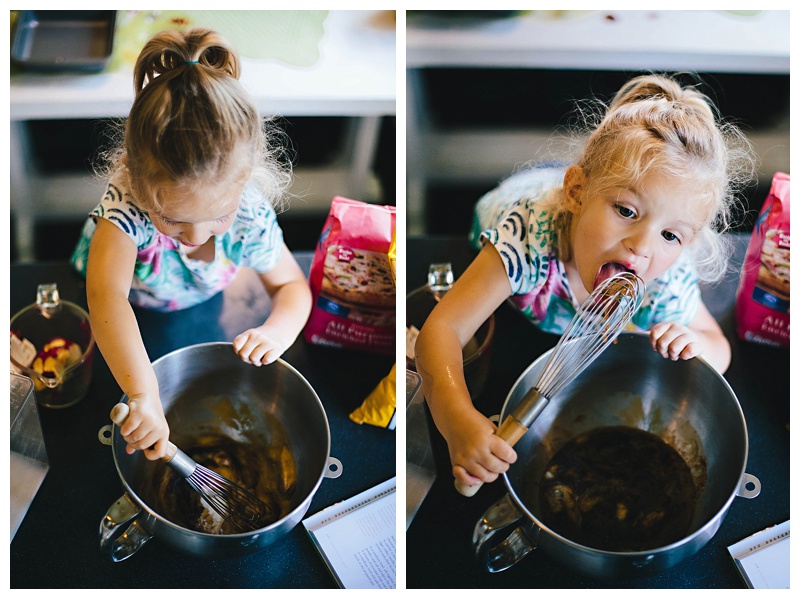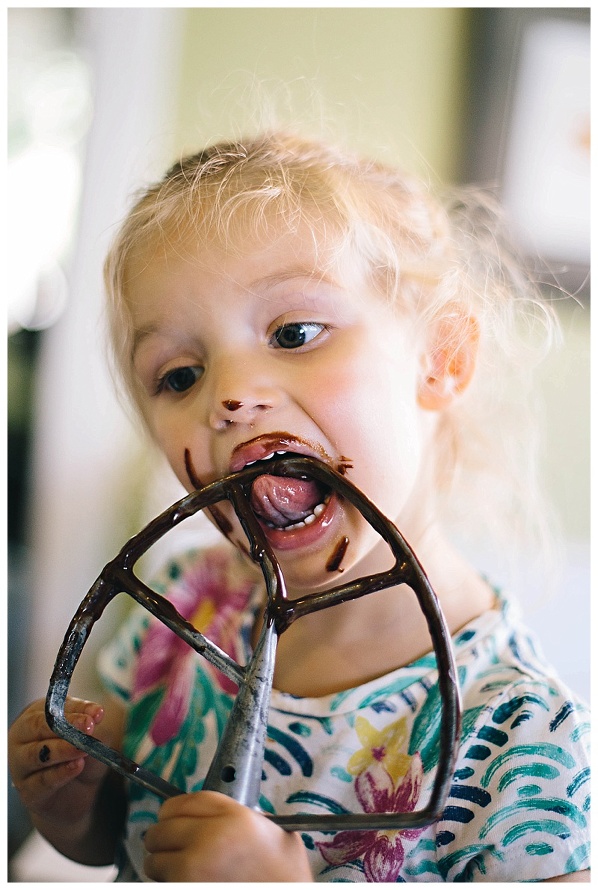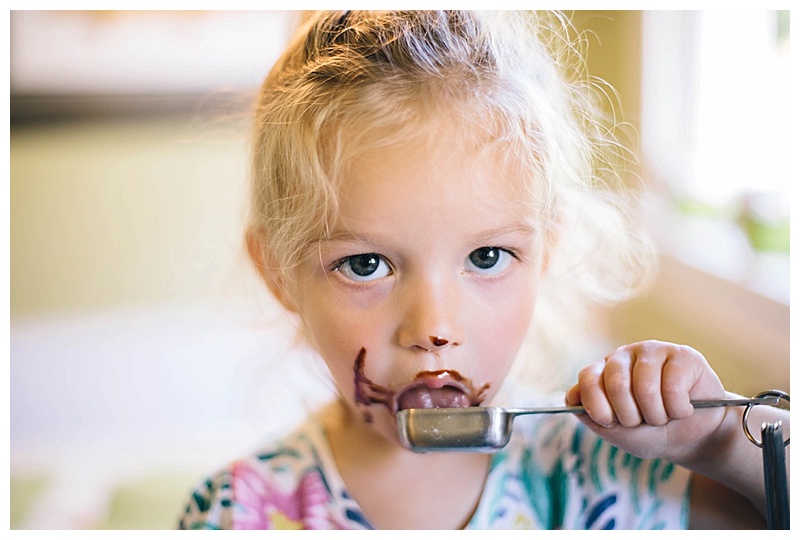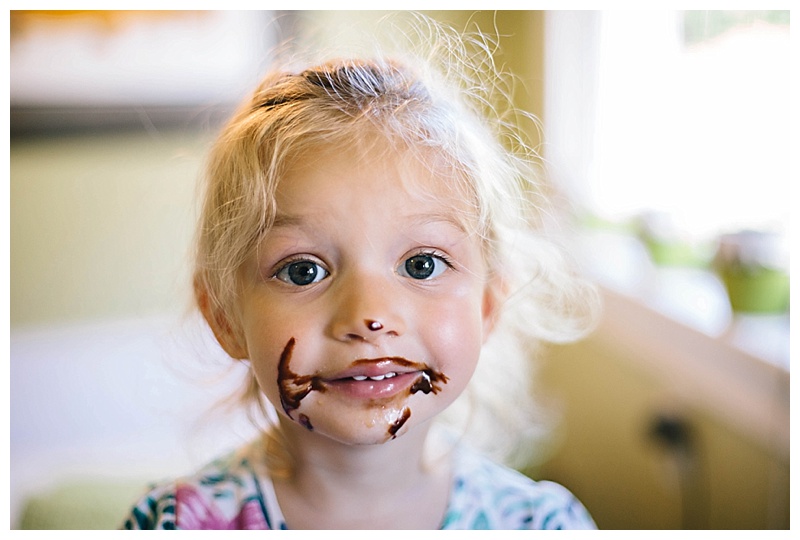 True to form as an American child, Isla will lick anything with sugar and chocolate on it.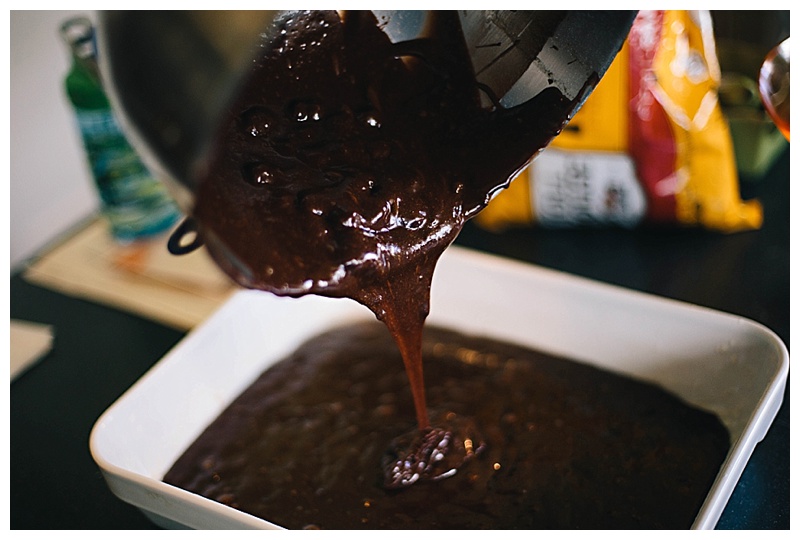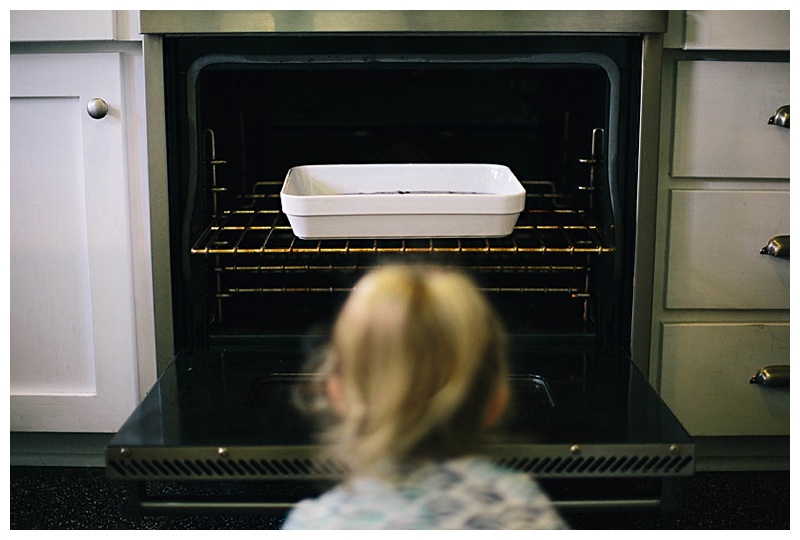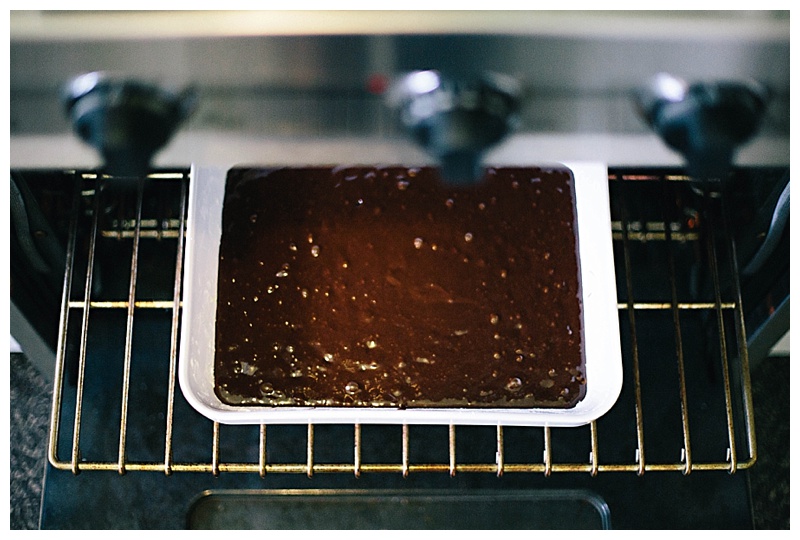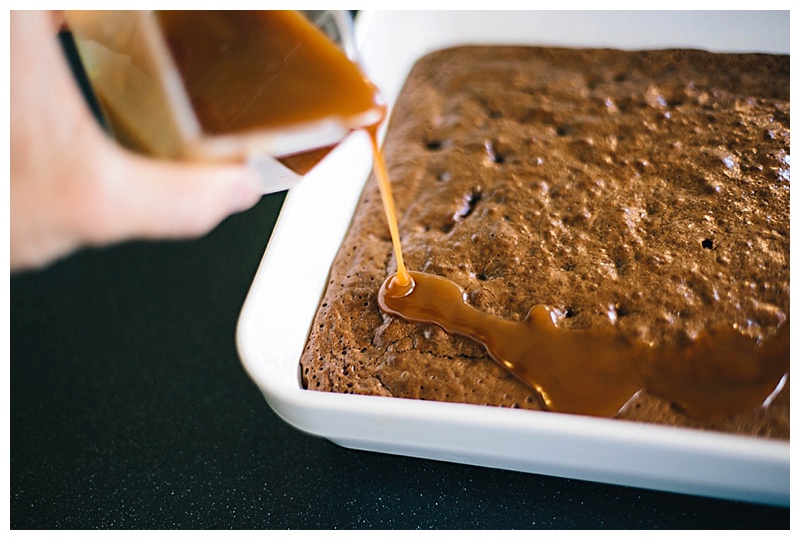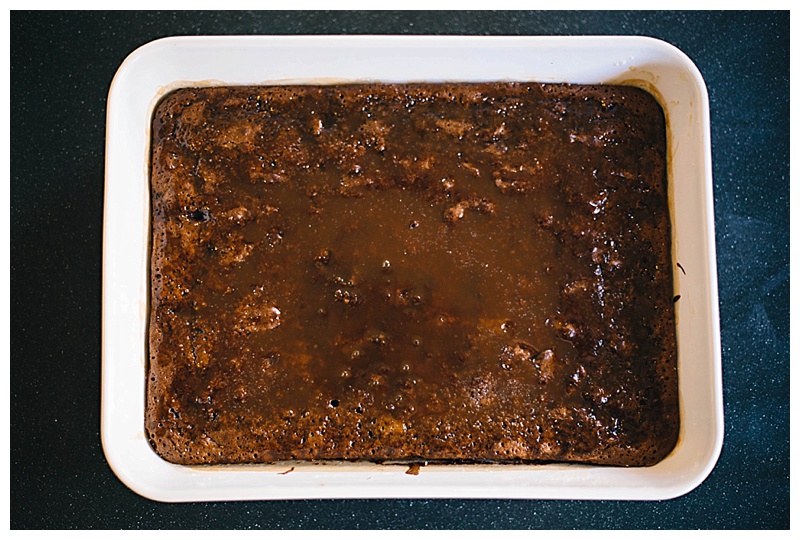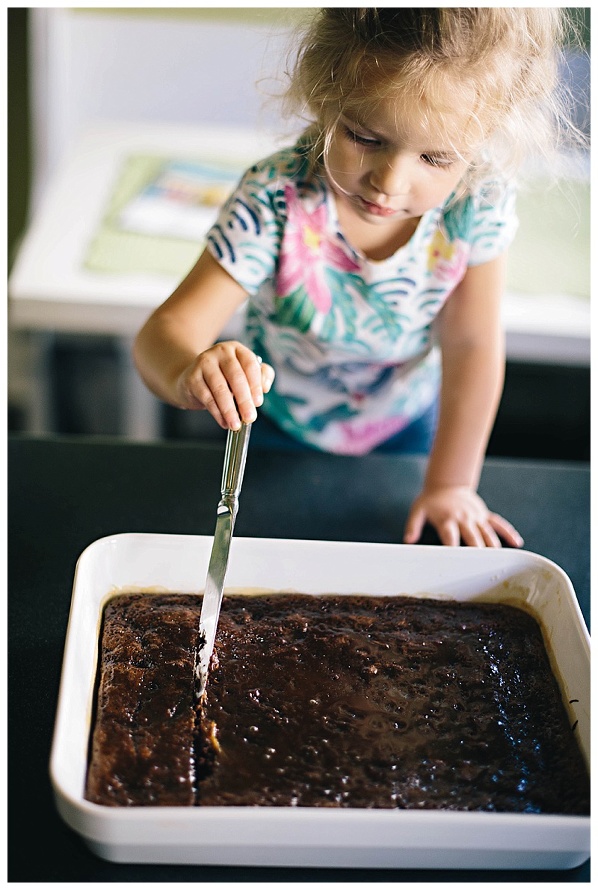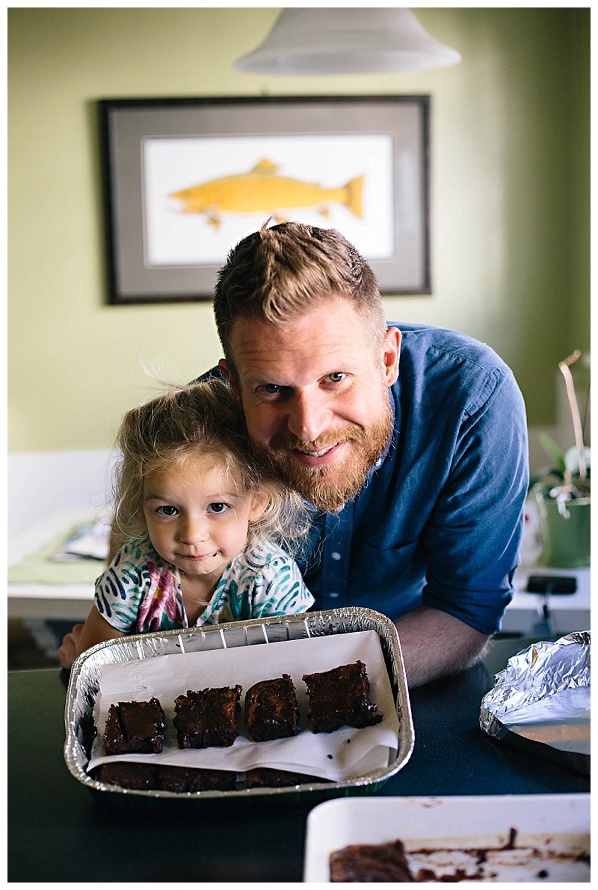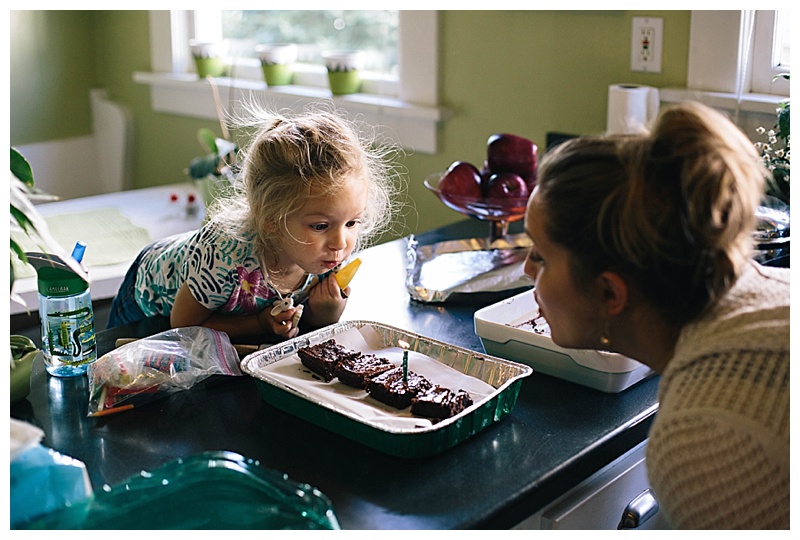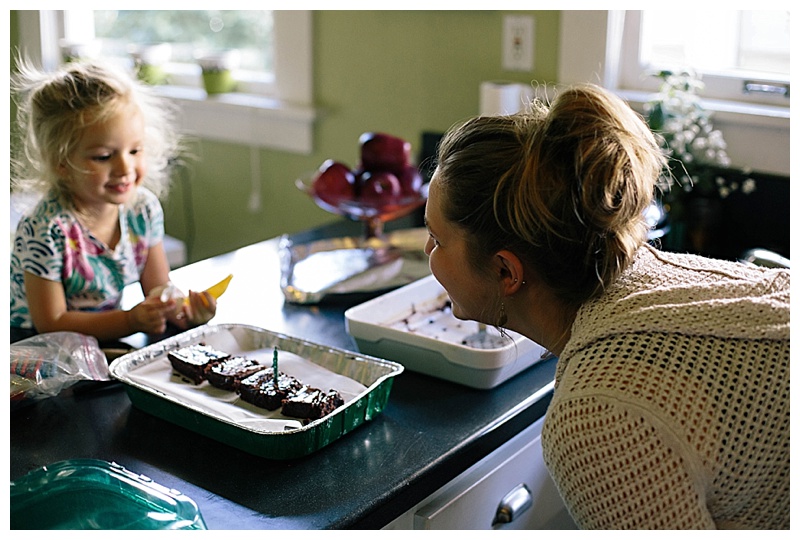 The final product was absolutely delicious, if I do say so myself. Mommy loved her birthday treat surprise and the brownies were devoured at Jen's party that night.
Happy birthday to the sweetest wifey and mommy and the world!