Rewinding the clock a bit to this past March and April… During the first few days of our Spring Break we attended the EARCOS Educators conference in Bangkok. Nana Sandy and Papa Rich decided to join us, so they hopped over the Pacific for a little Asian adventure. Hooray! We spent just over a week in Thailand together before heading back to Shanghai to share a little of our life in China with them.
Unfortunately, our Thailand trip started off a little rocky for Isla and Mommy, as we both had Hand, Foot and Mouth Disease. Boooooooo! Isla worked through the worst of her illness a few days before our trip, but a 101F fever and miserable sore throat took hold of me just before boarding the plane. Not fun at all. We were incredibly thankful to Nana and Papa for taking such excellent care of Isla for those first few days while I rested and Daddy attended the conference. Luckily, I was beginning to feel better in time to attend the back half of the conference. We didn't do as much exploring around Bangkok as we'd hoped to, but we were still able to enjoy some foot massages and share a few of  our favorite little spots with Rich, Sandy and Isla. Watching them experience the smell, the heat, the grit that is Bangkok was absolutely priceless… man, we love that city!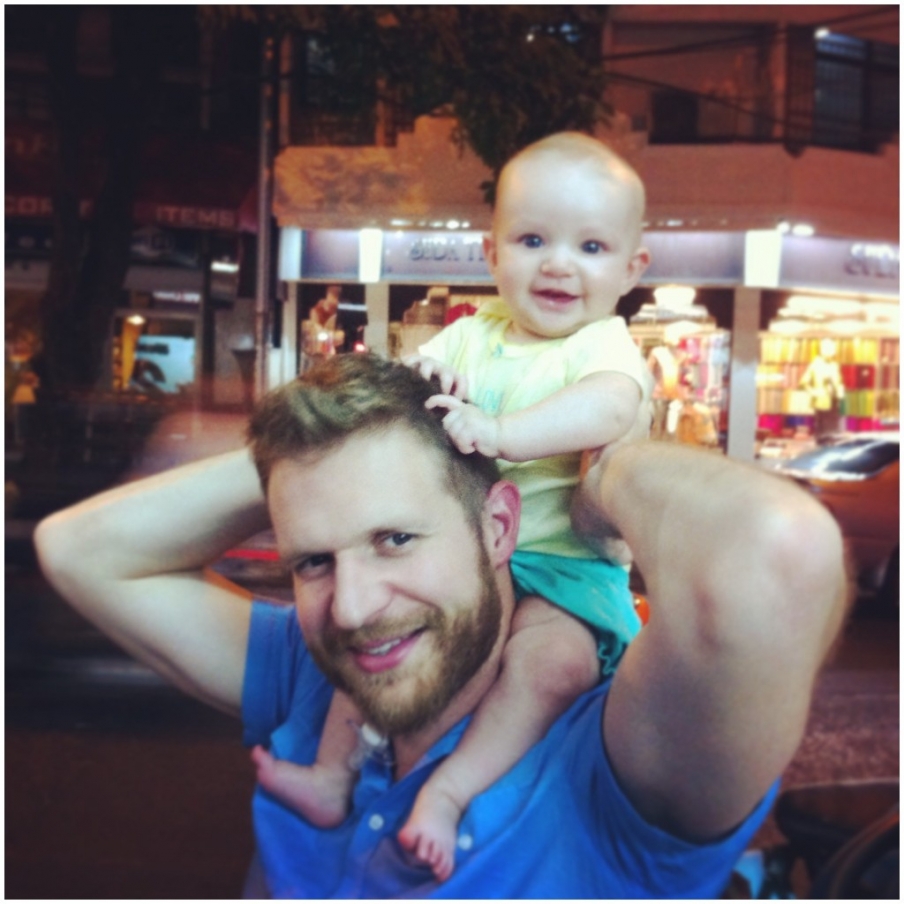 One afternoon we girls hung near the hotel and enjoyed a relaxing lunch, while Rich and Isaac took a boat trip up the Chao Phraya River. They visited several temples and a floating market. Rich experienced his first persistent Asian hawker chasing him down the road in an attempt to sell him some golden trinket, and Isaac was all smiles recounting the story to us later that evening.