As we wrapped up our stay in Singapore, we found ourselves with 11 days of free time before we were due in Kuala Lumpur. We decided to visit Borneo, as it has been at the top of our travel list for years. Without any real agenda, we arranged a flight to Kota Kinabalu, in the Malaysian state of Sabah, and booked a hotel for the night we arrived. We stayed at Hotel Eden54, which was within walking distance of many restaurants, Jesselton Pier, and a large shopping center. In the morning it was apparent that Isla was getting pretty run down, and our hotel room was very comfortable, so we ended up spending two nights. Having a quiet day to snuggle in bed, catch up on photos and watch movies was just what we all needed. That evening we felt the need to stretch our legs, so we ventured down to Jesselton Pier.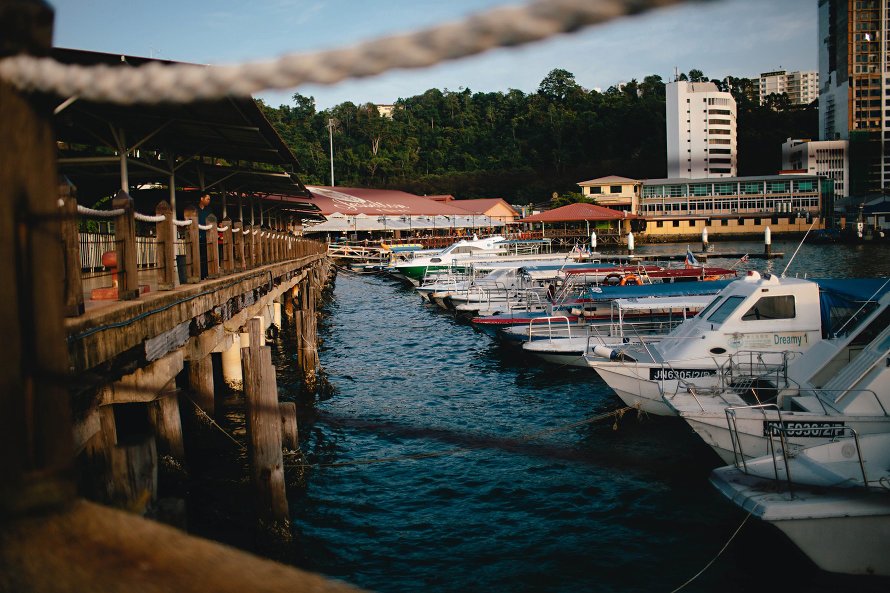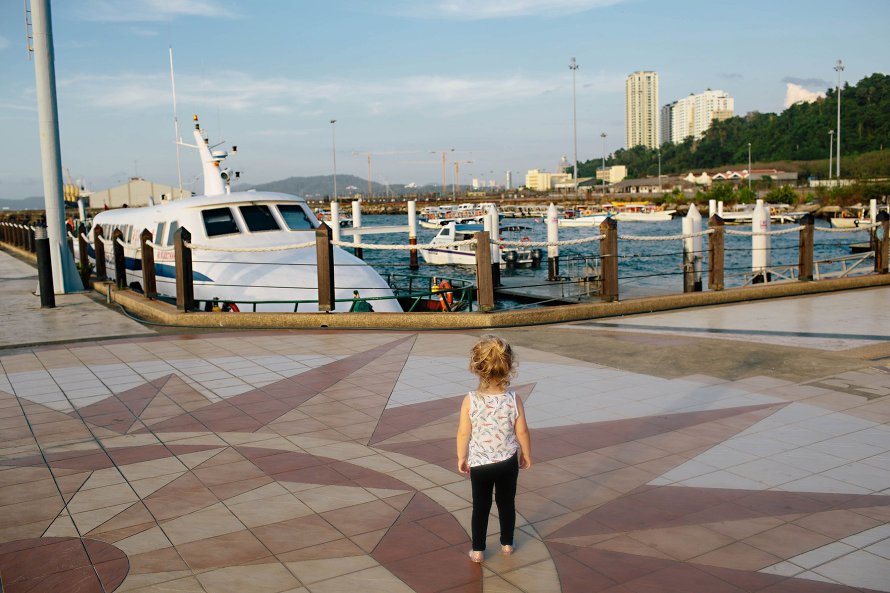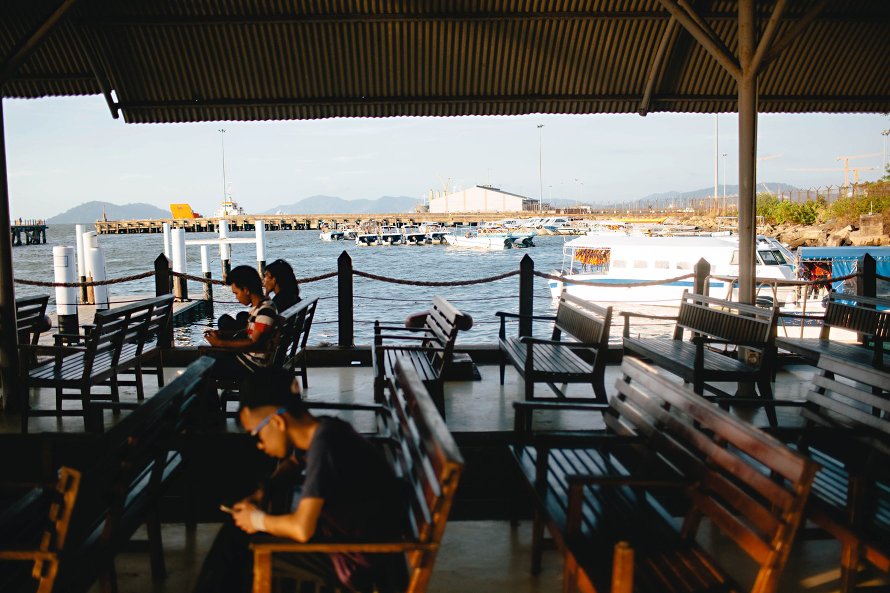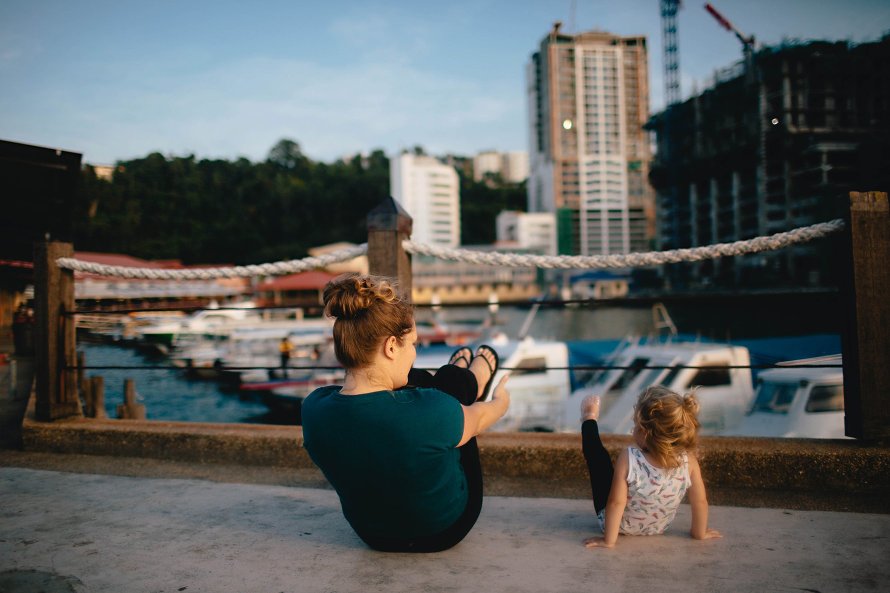 Just a couple of boats.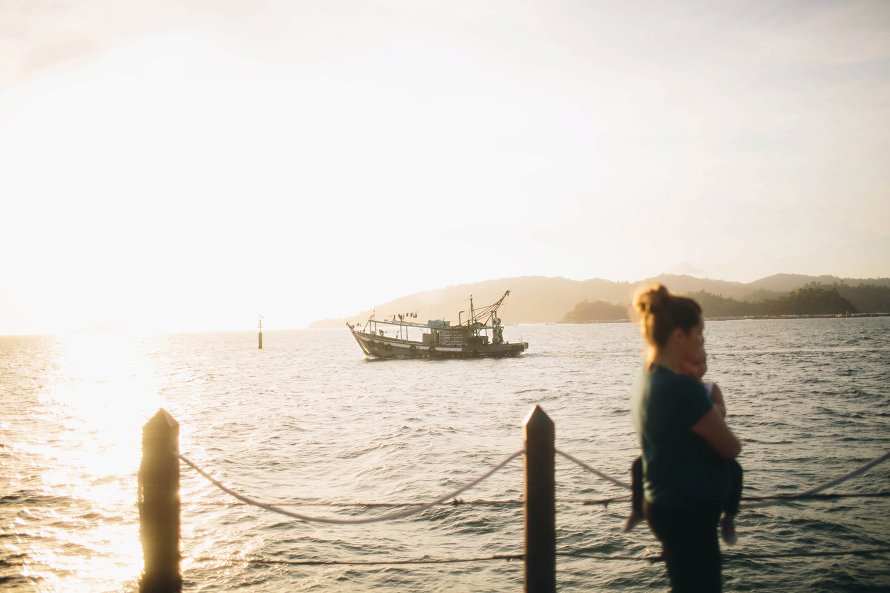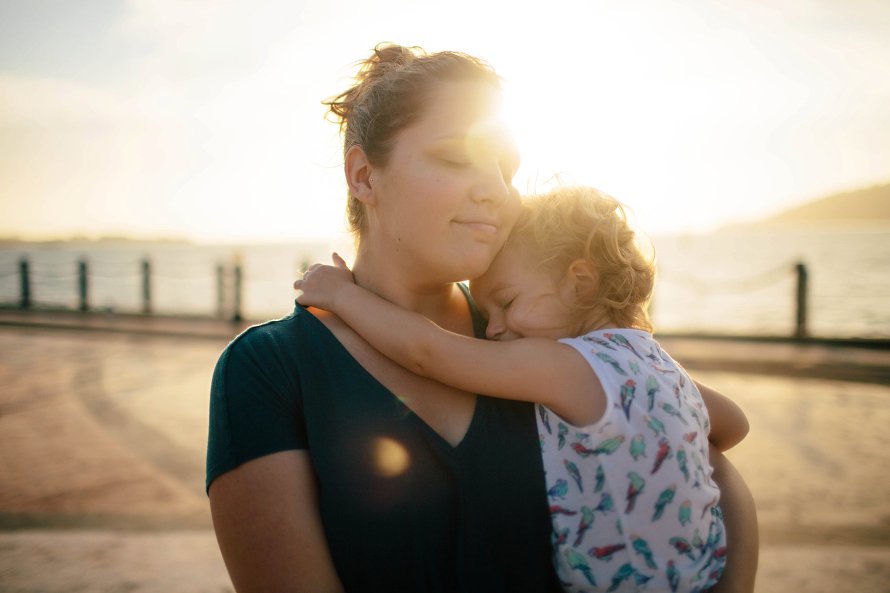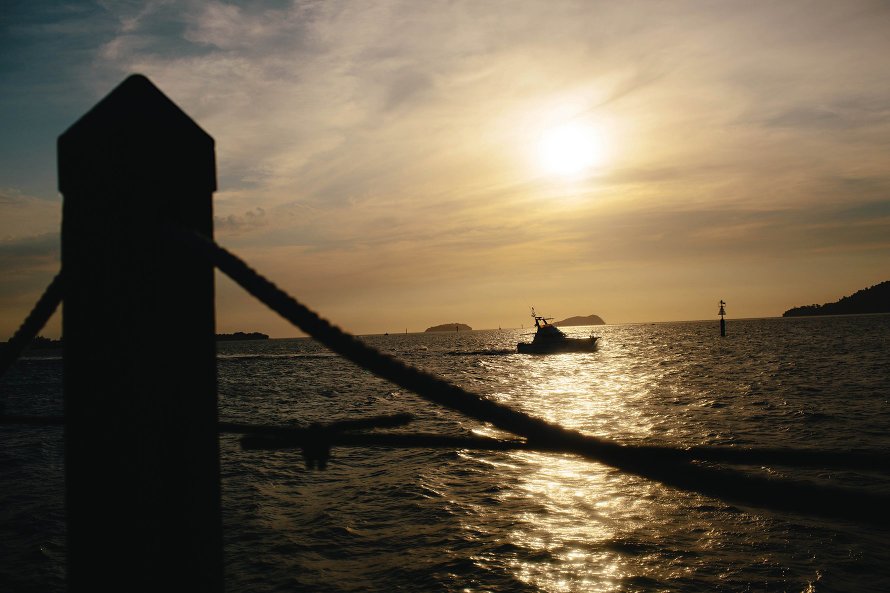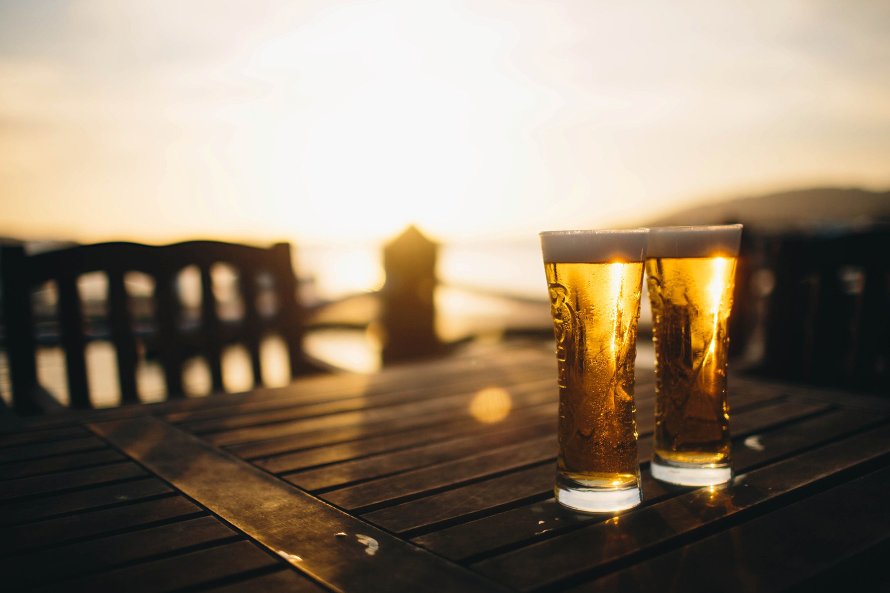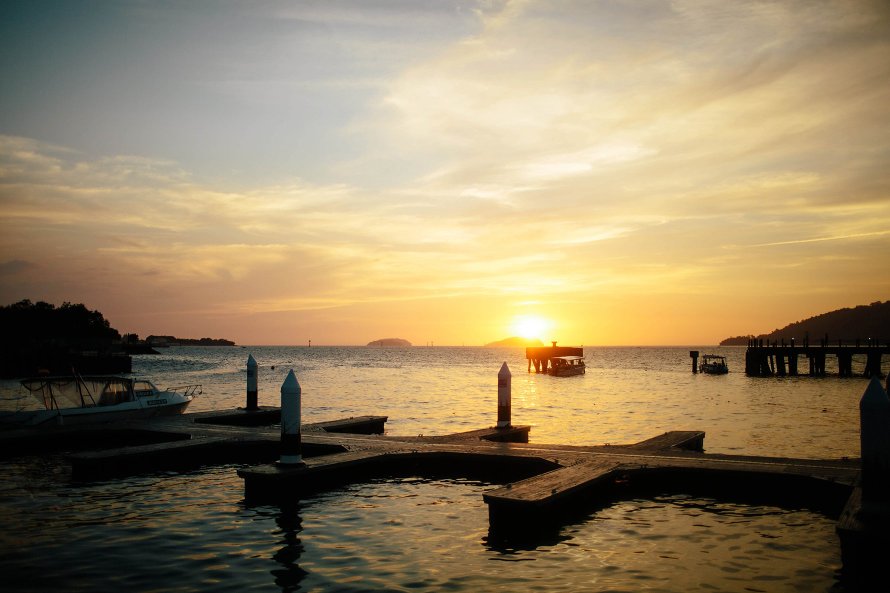 That evening we took some time to think about where we wanted to explore. One of Borneo's well-known highlights is the Sepilok Orangutan Sanctuary, situated on Sabah's northeast coast. After chatting with the wonderfully helpful staff at the hotel we decided to rent a car and drive across Sabah to visit the orangutan sanctuary. The next morning, before leaving Kota Kinabalu, Isaac and Isla took a little stroll nearby the hotel to check out some local street art.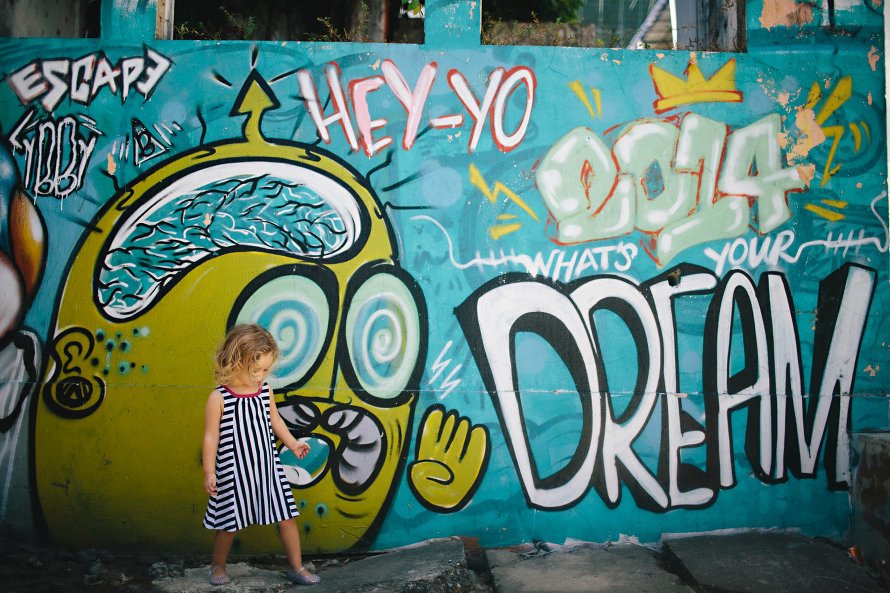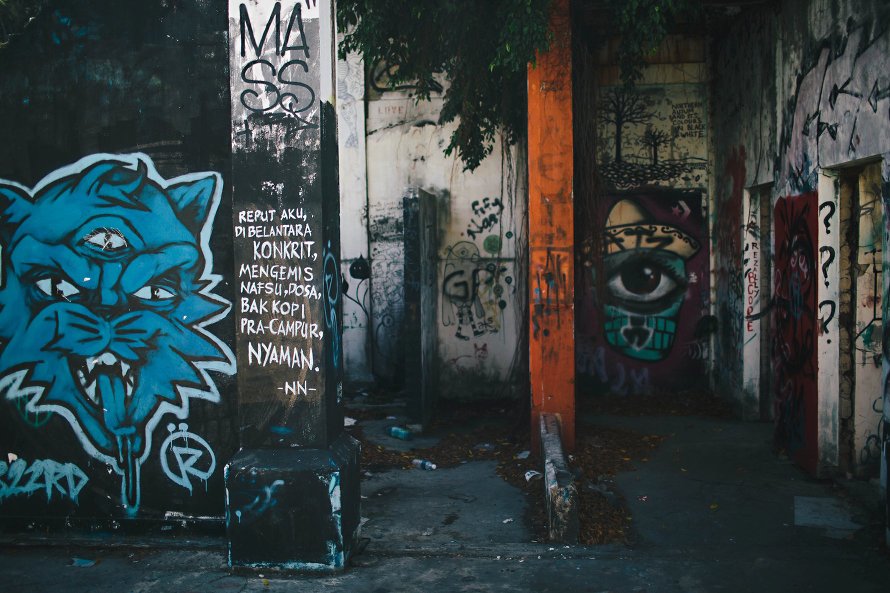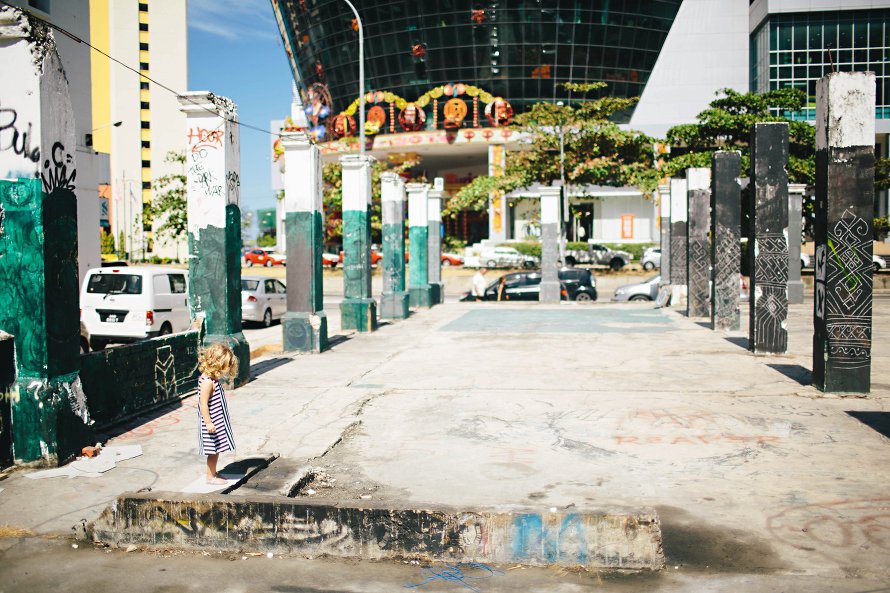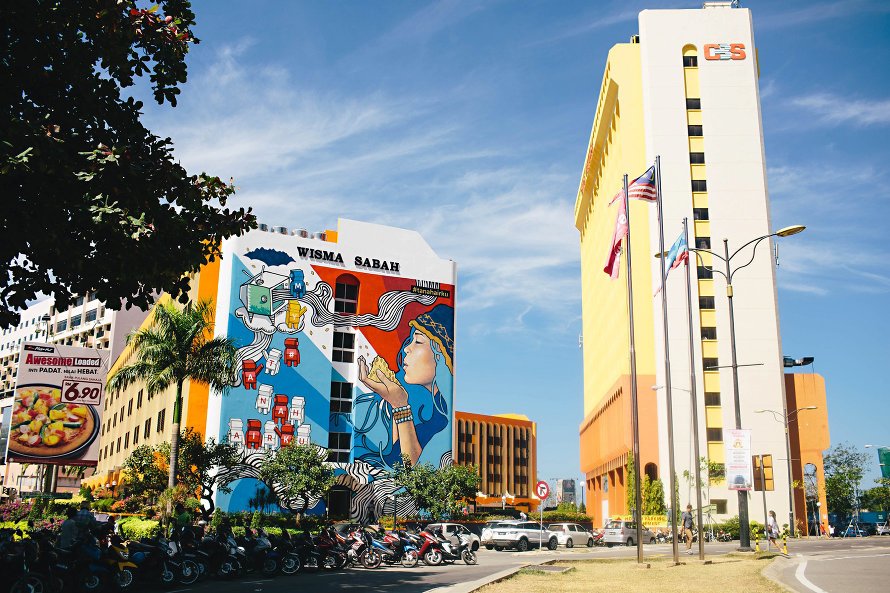 The hotel staff helped us arrange for a rental car (a very simple process), and by mid-day we were on the road! With the help of Google Maps we began the drive across Sabah. One benefit to renting a car was being able to stop whenever and wherever we wanted. About an hour outside of Kota Kinabalu we came across this mausoleum… certainly not a "normal" sightseeing stop, but really interesting!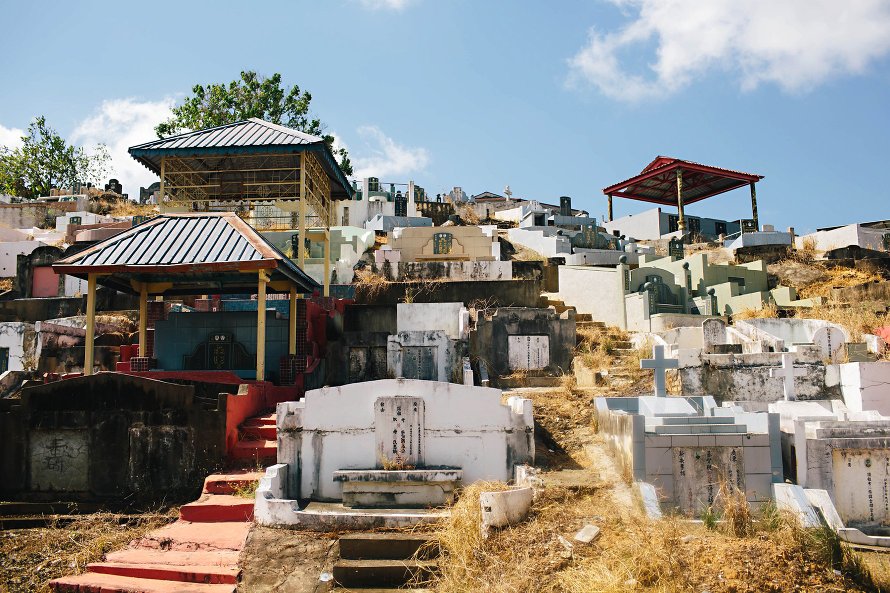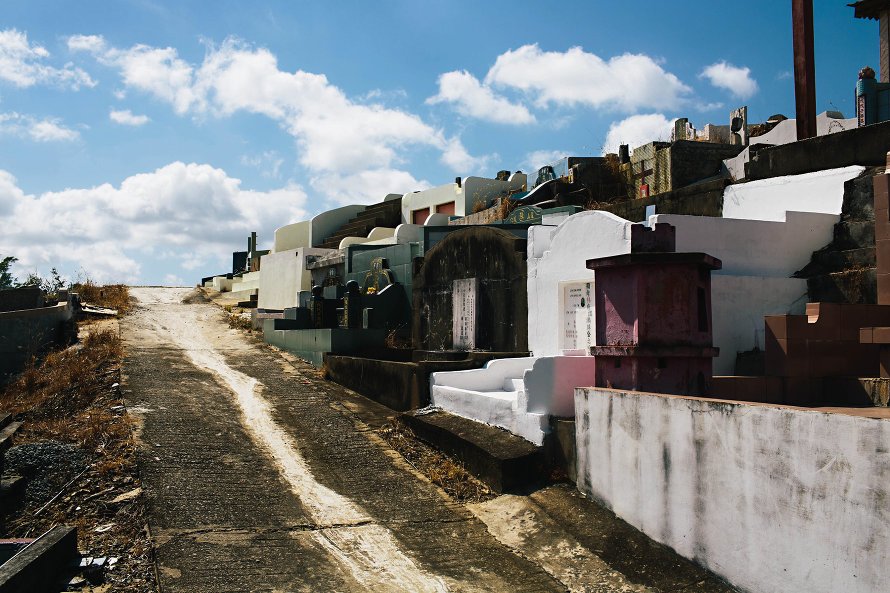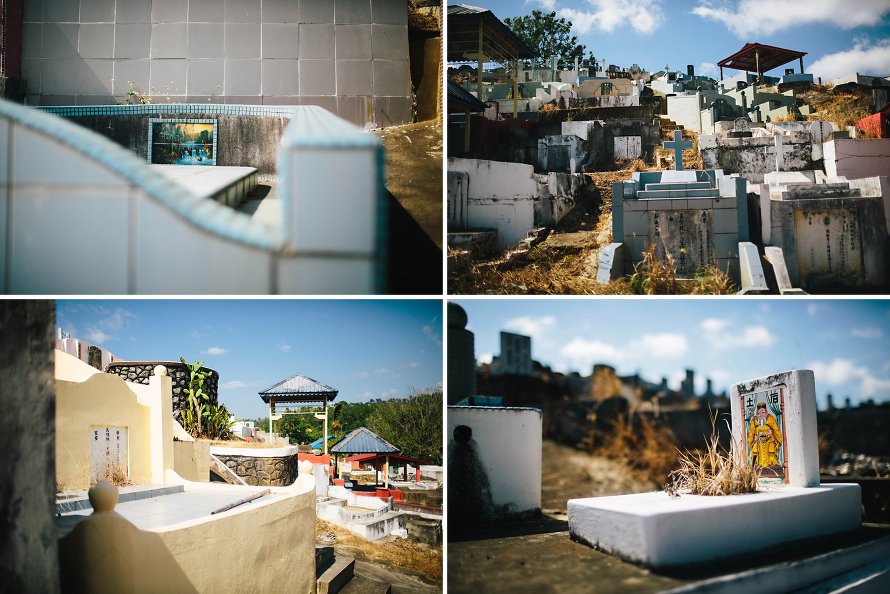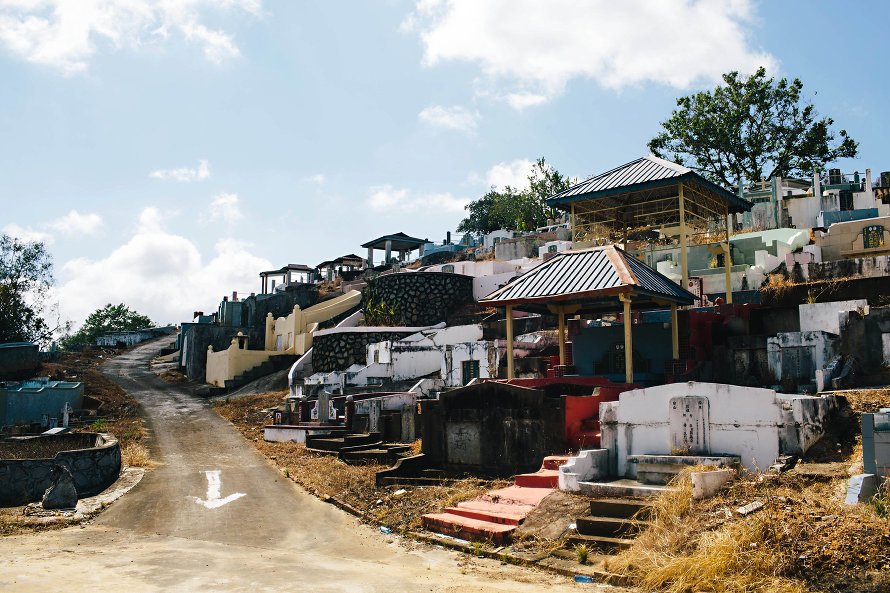 To break up the windy 7-hour drive, we decided to stop near Kinabalu National Park for the night. We stumbled upon the Kinabalu Mountain Lodge in Kundasang and it was a wonderful budget-friendly place to stay. The rooms were clean and basic, the bathrooms were shared, and there was a large common room and deck with sweeping views of the jungle.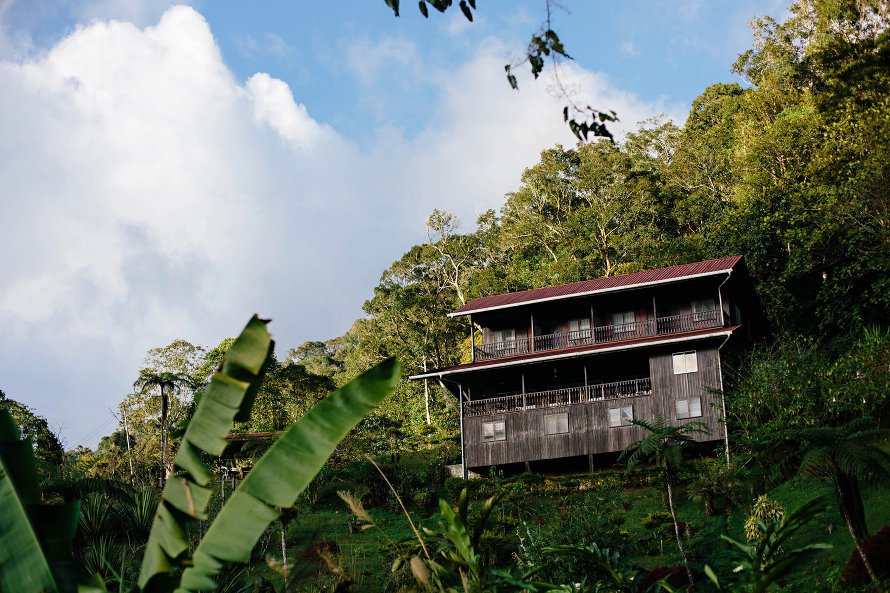 As soon as we checked in, we decided to stretch our legs and explore the grounds a bit. Tucked into a lush hillside, the lodge was in a relatively uninhabited area, and the jungle surroundings were so serene.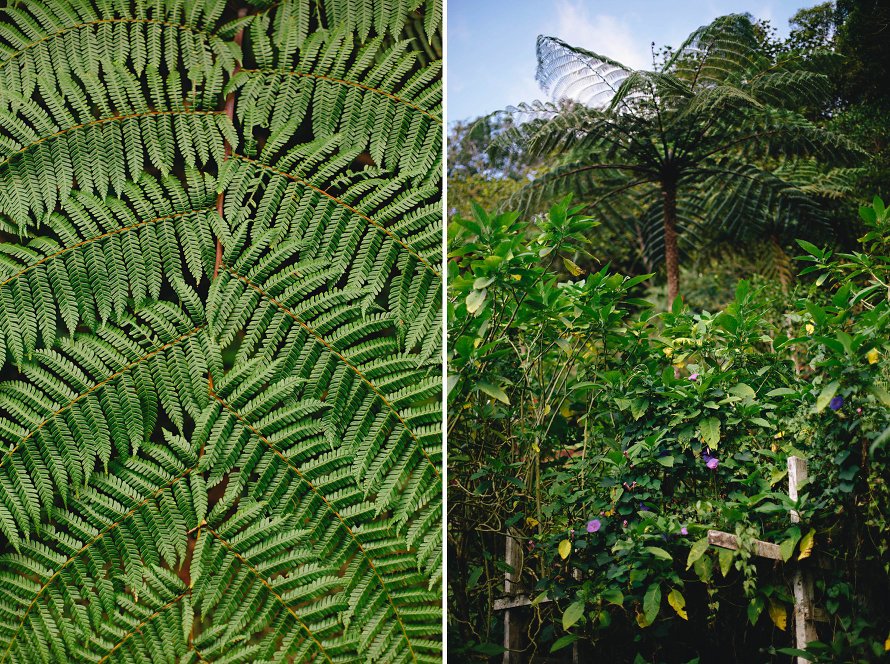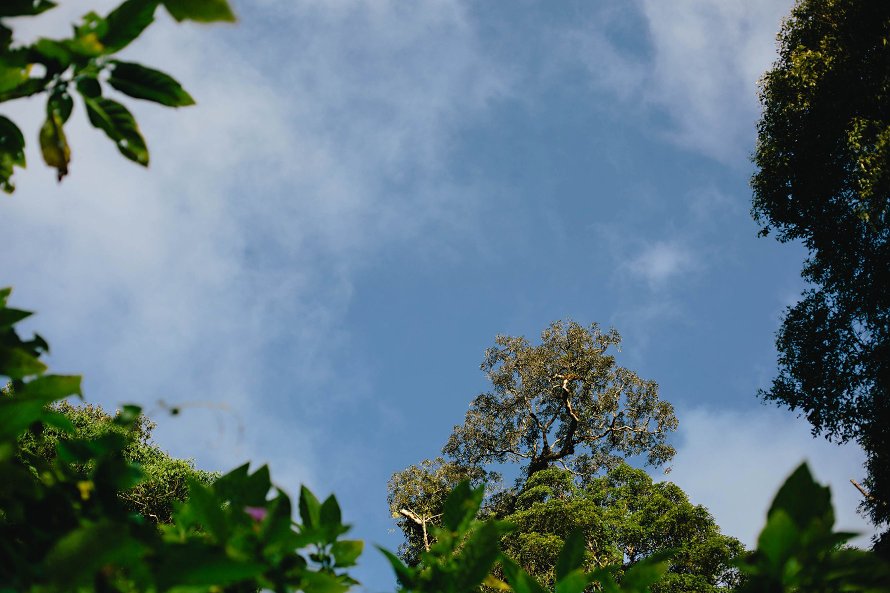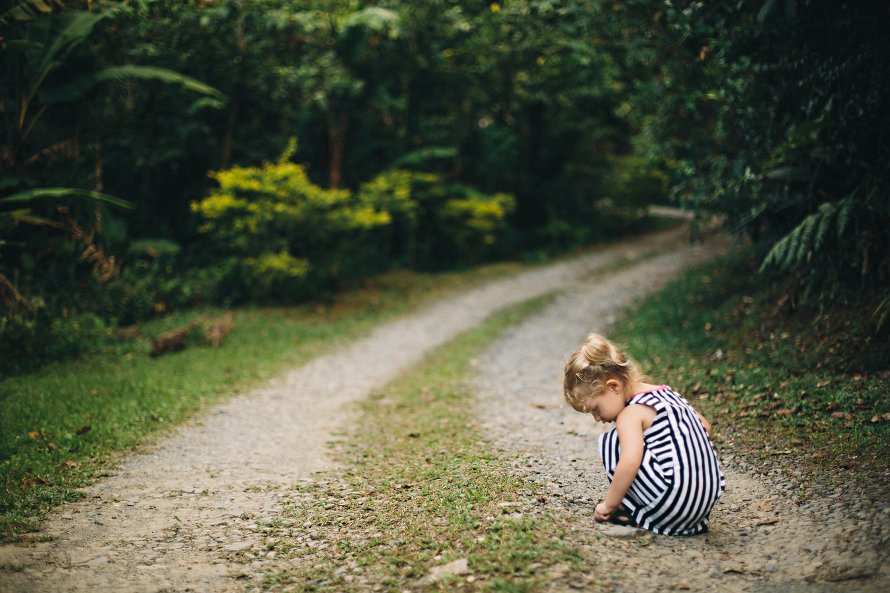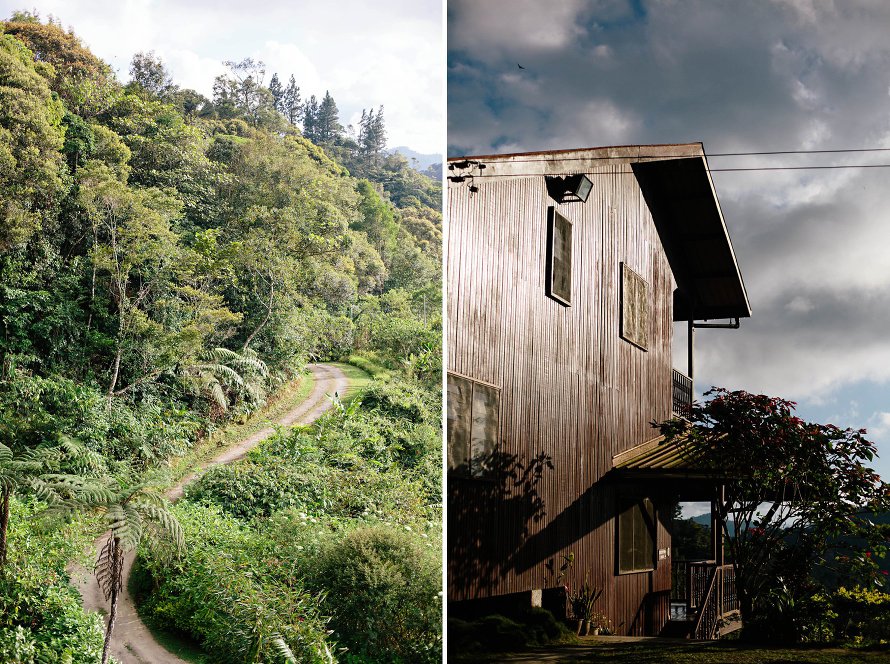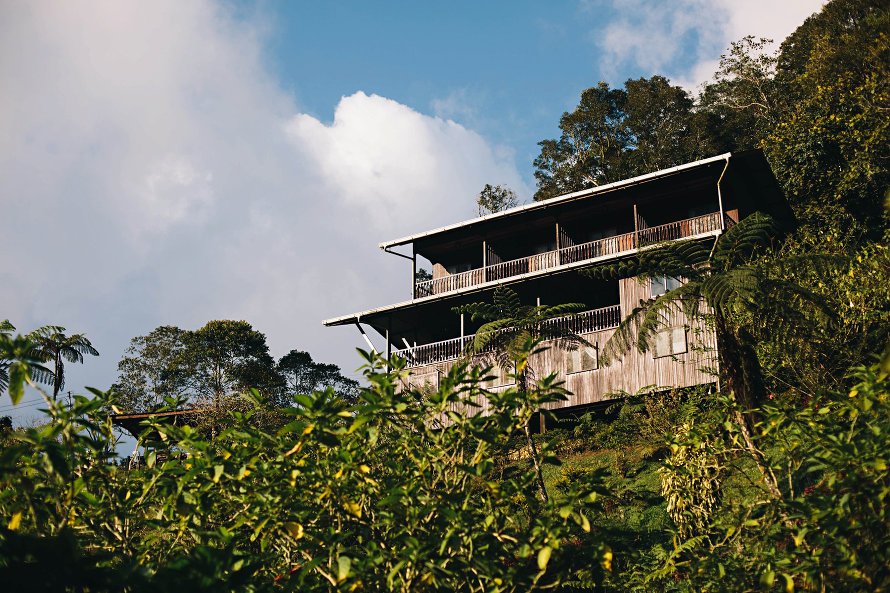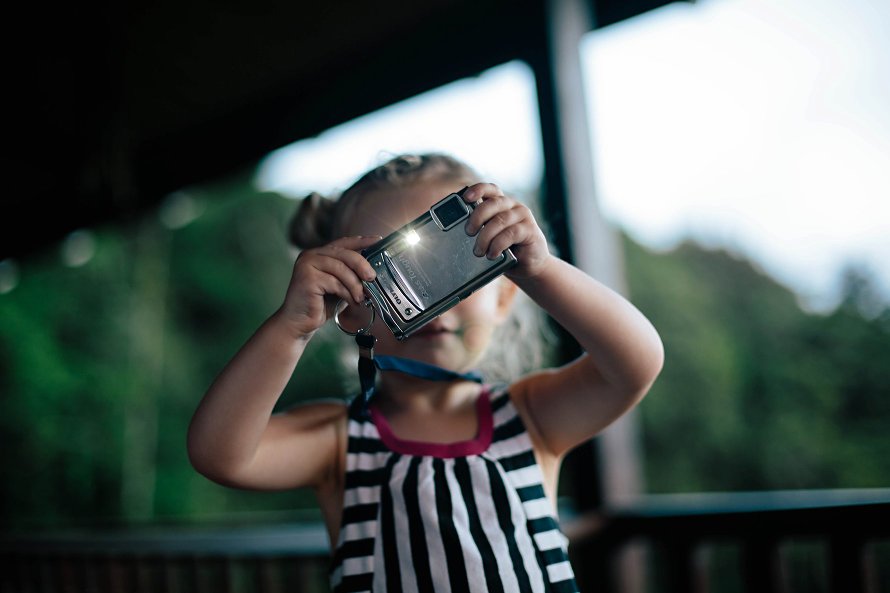 We dug out our old point and shoot camera before the trip and gave it to Isla. She had a great time documenting highlights of our adventures (more on this in a future post).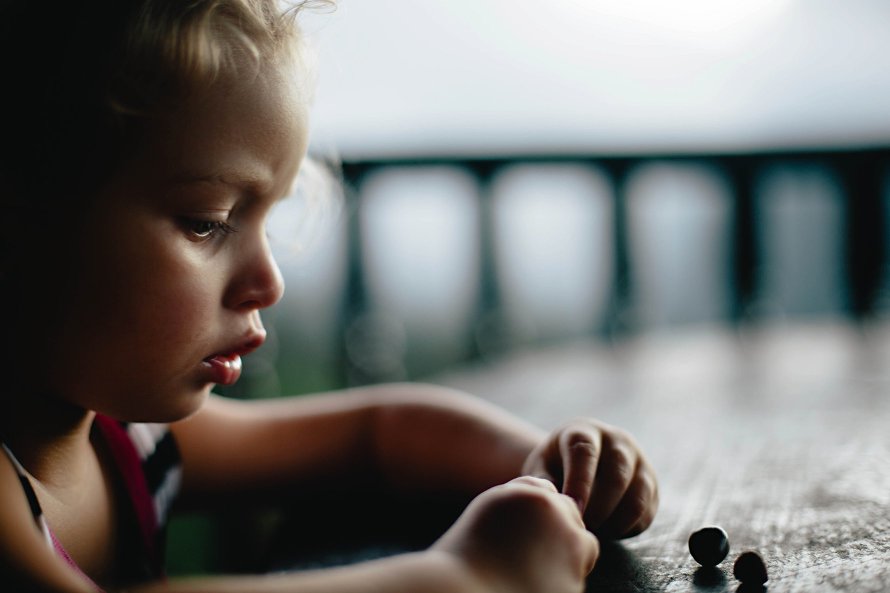 While our dinner was being prepared, we sat out on the deck and watched the last rays of sun dip below the tree tops. Isla entertained herself with little pebbles and seeds she collected during our walk.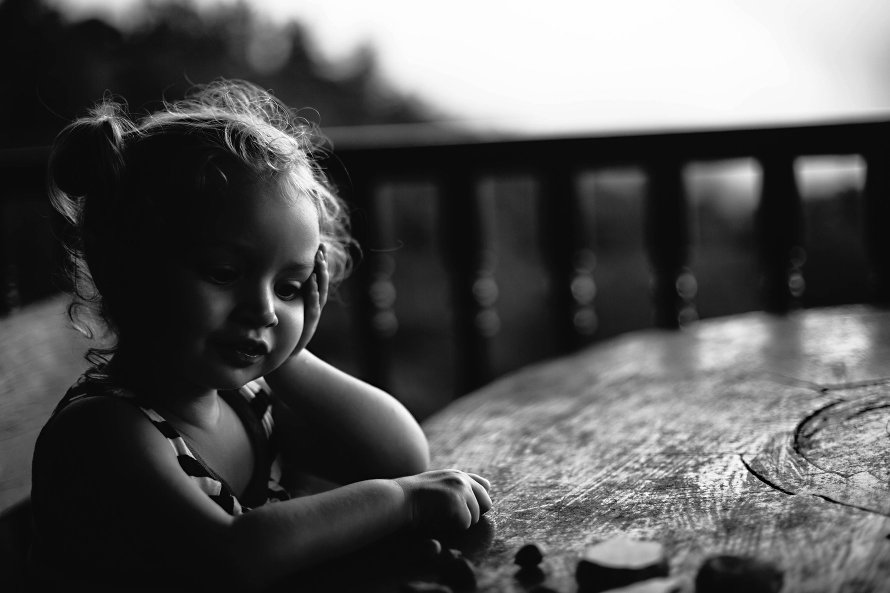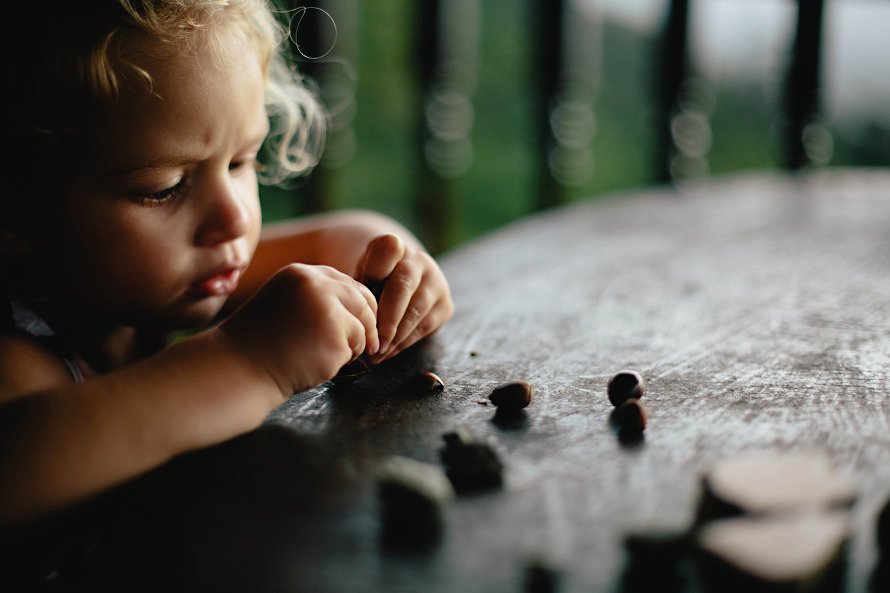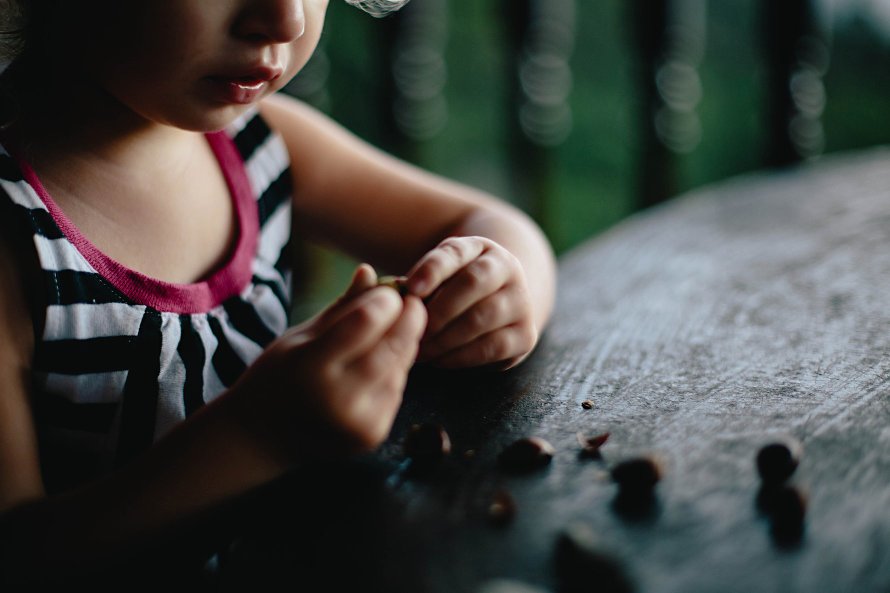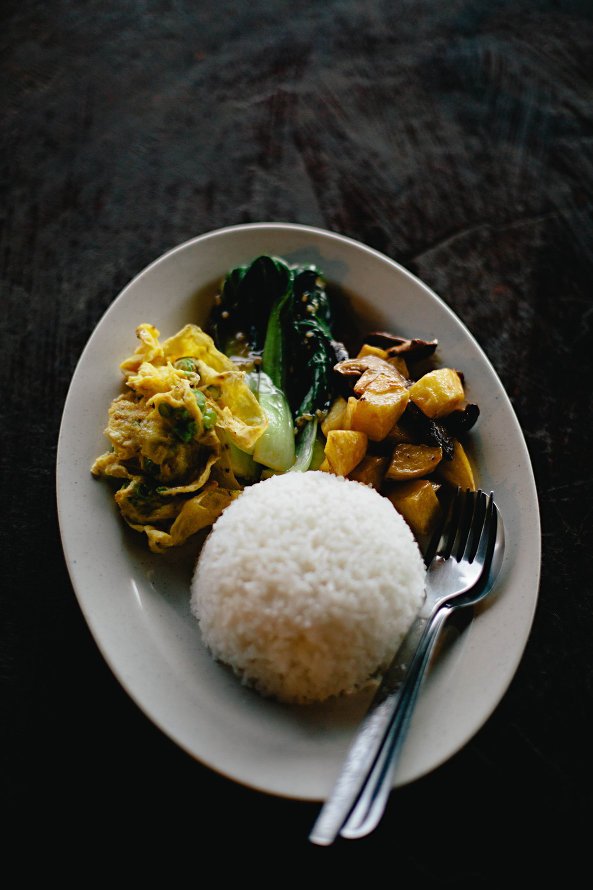 Our dinner at the lodge was awesome! All meals were vegetarian, home made, and so flavorful!
The next morning we were back on the road and stopped at Kinabalu National Park. Our planning could have used a little improvement for this portion of our trip, as we did not research the park or stop at the visitor center when we arrived. Instead we drove around a bit, making a few stops when something caught our interest. It was nice, but we still aren't certain whether we saw many of the park's highlights. We did, however, get some peeks at Mt. Kinabalu when the cloud cover cooperated.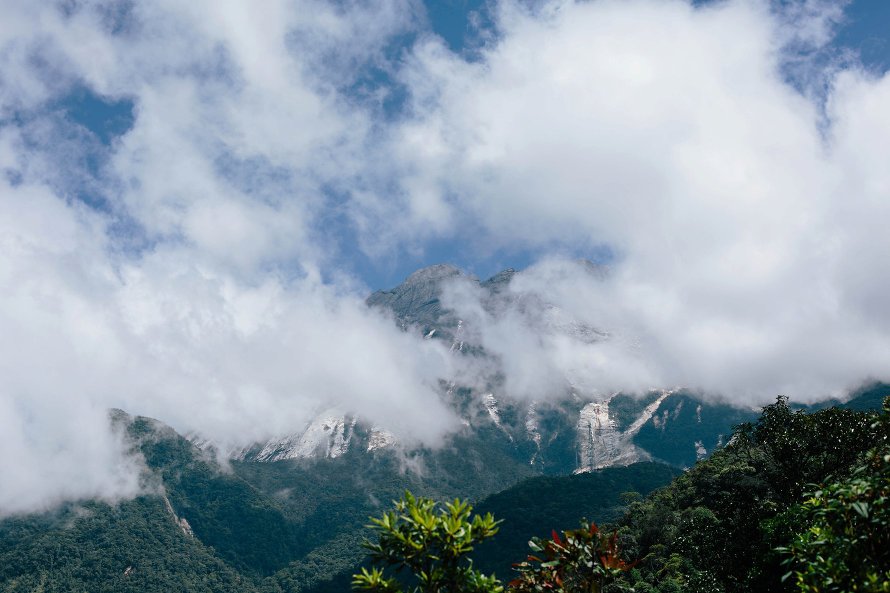 We also found a short hiking trail, Kiau View Trail, that was suitable for Isla's toddler legs and attention span. We enjoyed our little hike and marveled over the fact that we were standing in the middle of a jungle in Borneo! Pretty darn awesome.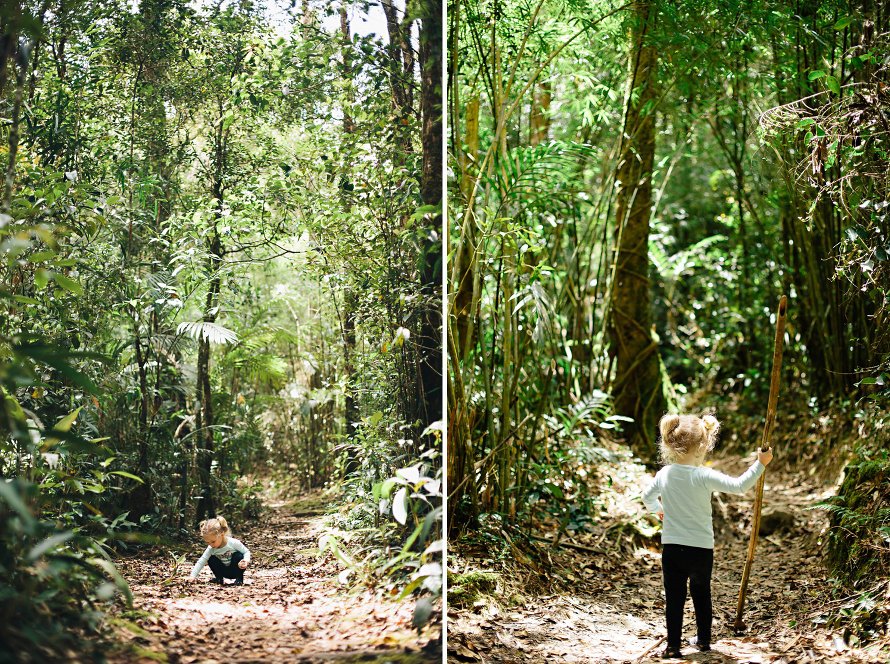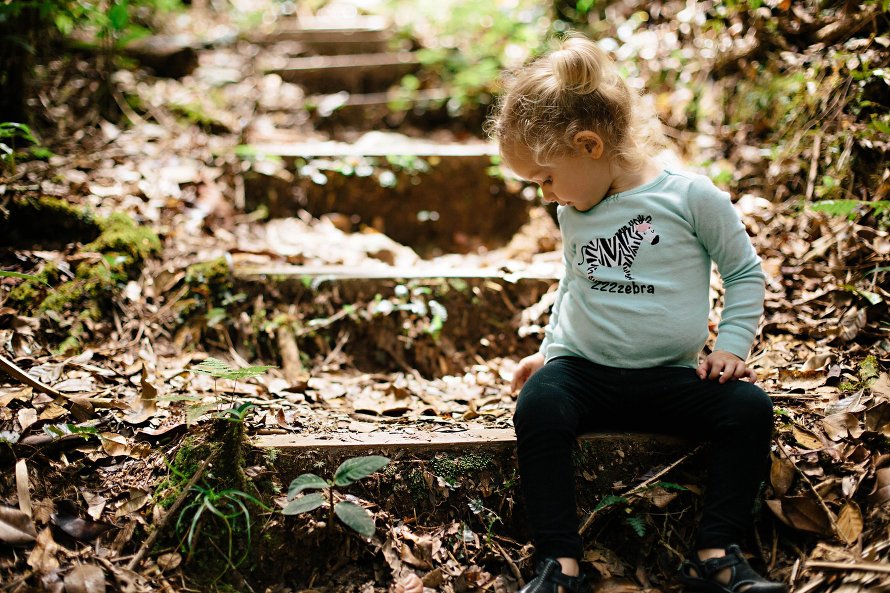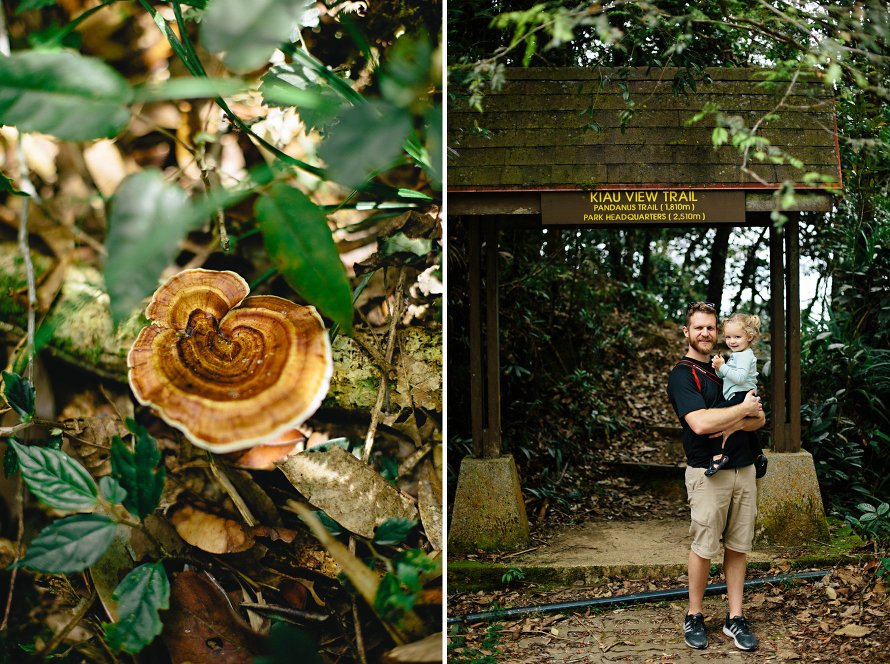 Satisfied from our family hike and jungle explorations, we piled back into the car and drove on to Sepilok.